Virgin America becomes the first airline to offer Wi-Fi access on every flight.

The Virgin Blue group reaches across the Pacific with V Australia flying from Sydney and Brisbane all the way to LA. You can now fly around the world with Virgin.

Virgin Atlantic celebrates its 25th anniversary with "Still Red Hot", an international TV ad campaign that includes the 80s musical classic "Relax" by Frankie Goes to Hollywood.
Virgin Holidays opens the v-room at Gatwick Airport – the first ever airport lounge dedicated entirely to people going on holiday whatever class they're flying.

Virgin Vie At Home becomes Vie At Home and Virgin Spa ceases operation in South Africa.

Virgin Health Bank commissions, designs and builds the first cord blood stem cell processing and storage facility in Qatar.

Virgin Charter closes its virtual doors.

Virgin Active Italy opens its first premium 'Classic' club in Corso Como, Milan after a 9 month long refurbishment of the premises.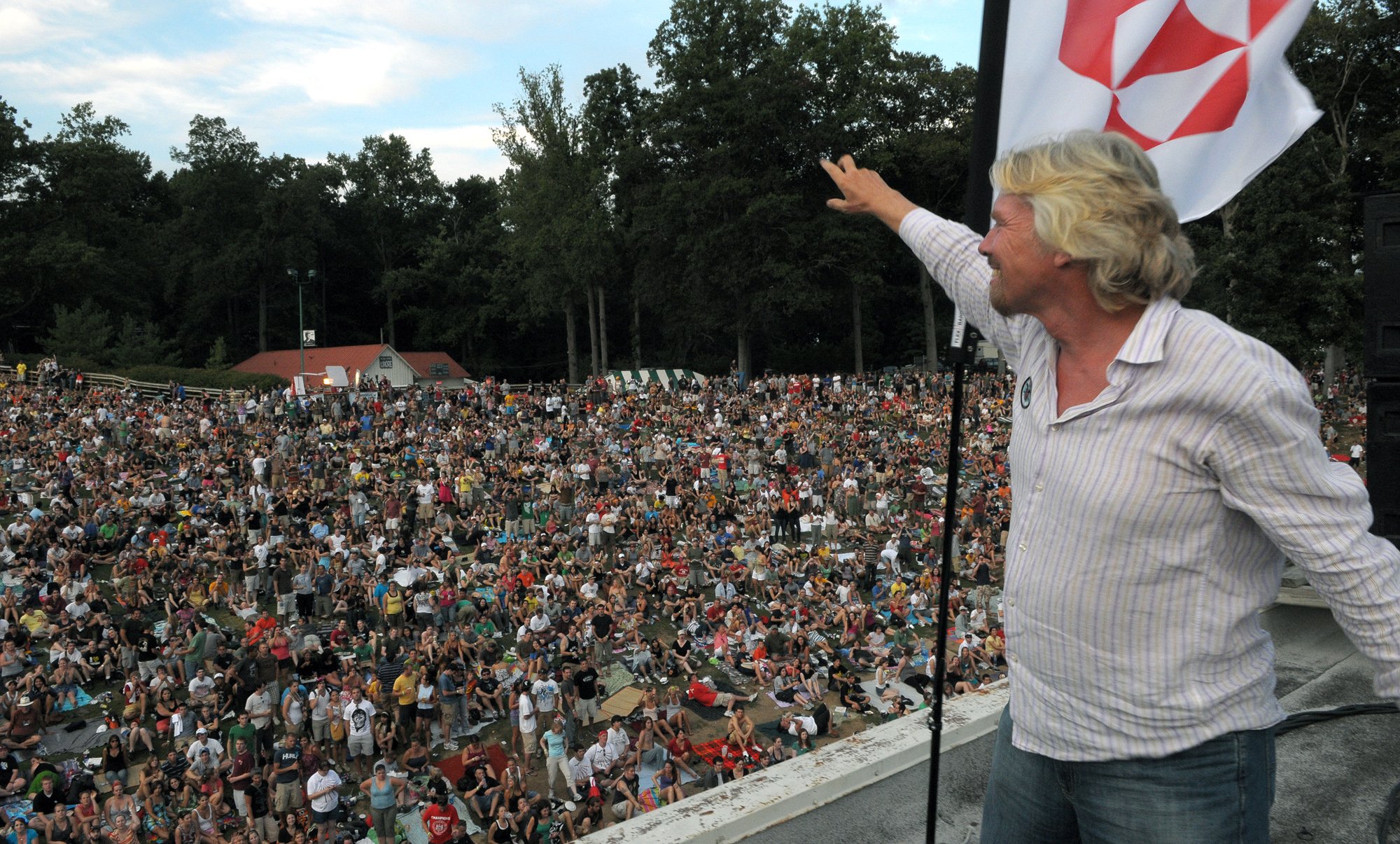 The US Virgin Festival becomes Virgin Mobile's FreeFest – free of charge to those who donate to its ReGeneration charity tackling youth homelessness.
Virgin Megastore ceases to operate in the US and Japan. The San Francisco store closes in April, followed by the Times Square branch in May.
Virgin Galactic unveils the world's first commercial manned spaceship, Virgin SpaceShip Enterprise.
Virgin Radio International rolls out stations in Vancouver, Montreal and Jordan.
Virgin Digital Help, an expert service to help people with their computers, gadgets and technical stuff, launches in the UK.

Virgin Books becomes an independent imprint under the Random House Group's Ebury Publishing.
Virgin Nigeria rebrands as Nigerian Eagle Airlines.
Spain's Virgin Play closes down.
Virgin sponsors the Brawn Grand Prix team and driver Jenson Button wins the Formula 1 championship. We couldn't have planned that.