A new breed of start-ups are enabling citizens to influence planning decisions made in their neighbourhoods, as smart cities look to more effectively cater for the needs of those who reside in them...
You are reading an article from the Smart cities series, to read more about this you can visit the series homepage.
To get a better understanding of how this may play out we sat down with Michael Kohn, CEO of Stickyworld – a platform currently being used across the UK to debate and shape urban regeneration projects in cities such as Birmingham. The way we travel around our cities has been a contentious issue for many years, but will greater levels of engagement with a city's inhabitants result in a less alienated population? Or will architecture by committee see our cities become increasingly alike?
How did Stickyworld come about and what was your inspiration when first embarking on the project?
When I was a practicing architect, I often found it difficult engaging clients and end users in important design decisions that would affect them. It was equally difficult getting feedback on buildings after they were handed over. I subsequently teamed up with a software developer and developed a virtual world for presenting 3D designs to non-professionals to explore and comment. It was first used by Birmingham City Council for regeneration consultation, and then a local resident suggested that she simply wanted to stick a post-it note with her comments directly on different parts of the virtual model. That was the 'eureka' moment back in 2008 - the Stickyworld technology has been evolving ever since.
What are the greatest challenges you've faced in getting Stickyworld to this point?
Our biggest challenge is behaviour change. Many stakeholder consultations - whether for local planning consultation or internal briefing consultations - will happen in face to face meetings. But not everyone has the time to attend the same meetings so by starting with a digital first approach it is possible to reach more stakeholders, get more engagement and capture feedback faster. In the face to face meetings you can then use the same content as an online presentation that invited parties can see at a time to suit them.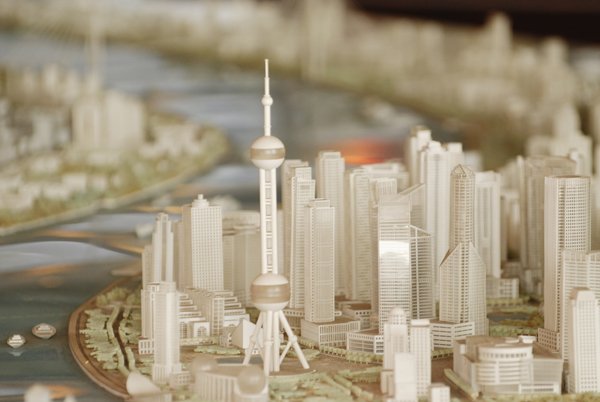 Is there not a worry that increasing the weight of the consultation process will drive up costs and result in too many stakeholders needing to be pleased?
If stakeholder consultation is done right from the start of projects, actually the reverse is true. Good engagement with local stakeholders will de-risk the planning process for developers, and local insights can result in design innovation, helping professionals design and build better places that everyone will love. Equally, enabling clear and timely conversations with the building's end-users on evolving designs can help designers get it right first time. Mistakes in briefing invariably happen when someone who should have been consulted was left out of the conversation. As a result organisations have to make do with poor design outcomes, or spend a lot of money fixing the mistakes, and that's bad for everyone involved.
Have there been any unintended consequences of Stickyworld that have particularly pleased you?
Absolutely. When I founded the company I never thought we would see young people engaging in online conversations with local councillors about the future planning of their neighbourhood. Now, thanks to the Localism Act, we are beginning to see our platform support these new connections in neighbourhoods across England. And it makes sense that young people should engage because planning is about future change that will affect them most.
The eyes and ears of citizens can help make cities better places in which to live and work, this 'smart citizen' data is currently really missing from the smart cities debate.
There seems to be a democratisation developing in urban planning, how do you see this playing out over the next decade?
This is surely the natural consequence for people crowded together in cities and having access to more information and knowledge, and a right to have a say over things that affect them most. Over the next decade I think the traditional built environment professionals and their developer clients will begin to adopt leaner, more collaborative business models and value listening to customer and stakeholder feedback as the norm, just as in product related industries. If so a more participatory city planning could actually become very exciting and rewarding.
If architecture by committee becomes the standard for every project, do you think there's a risk that even the most talented architects will not be given sufficient creative freedom?
No I think it is the reverse. The most talented architects already know how to develop their vision whilst asking the right questions and listening to feedback from people who can help make their projects better. Not everyone's point of view will significantly affect a project outcome, but at least there are now tools where more people can have a say, and it is more helpful for designers to have that information than not. Virgin's designers wouldn't design planes, trains, or hotels without listening to its customers and interpreting this feedback. Since most design disciplines rely on really good feedback to make new products, why shouldn't the way we design our buildings, places and cities in the 21st century evolve to support a more user centred, smarter and leaner design process? I'd still expect to be wowed by the architecture in modern cities, but I also expect buildings and places to work great for the people that work or live in them, or simply pass by.
What one innovation would you like to see happen to our smart cities in the future?
I'd like to see stronger civic leadership to create more channels for crowdsourcing ideas, opinions, aspirations, and encouraging the true voices of its citizens to be heard. At Stickyworld we think the eyes and ears of citizens can help make cities better places in which to live and work. This 'smart citizen' data is currently really missing from the smart cities debate, yet it's qualitative data from people that could be so valuable future smart city design. I think the most talented and skilful design professionals will know how to capture this and how to use it.