On my 65th birthday I announced that I have no plans to retire. While some people look forward to their 65th birthday as a milestone after which they can slow down and kick back, I can't imagine giving up working. The idea of backing off now just seems like such a waste of everything I've learned. And I'm not alone…
As part of my #ChallengeRichard quest, Alison Monroe from Sydney suggested that I showcase people 65 years old and older still working and making a difference. I'm constantly hearing wonderful stories about older citizens striving towards great things – this article from the Guardian lists so many inspiring cases – so this was a challenge I was more than happy to accept!
One of the best examples I can highlight is The Elders. Chaired by Kofi Annan and made and up of former global leaders – including Former President of the United States, Jimmy Carter; the first women President of Ireland Mary Robinson; and pioneer of women's empowerment and grassroots development in India, Ela Bhatt – The Elders is an independent group who work together for peace and human rights.
Initially assembled by Nelson Mandela, Gracha Machel, Peter Gabriel and yours truly, the Elders are not bound by the interests of any nation, government or institution, and are committed to promoting the shared interests of humanity. Virgin Unite work alongside The Elders to draw attention to a number of initiatives, and we've witnessed first hand the amazing impact the group continue to have.
Image from The Elders
One of the most inspiring people in my life is my mother, Eve Branson. A pioneering entrepreneur in her own right – always seeing each day as a fresh chance to achieve something new – she gave me my zest for life and business. Now in her 90s, she's working hard as the Founder of the Eve Branson Foundation, with a mission to improve the lives of women and young girls in the Atlas Mountains of Morocco, by providing access to education and health care to those in need.
One of the major drivers of fundraising for the Eve Branson Foundation is British Polo Day Morocco, which she works on every year to make sure everything is in place, and targets are met. Her life motto is "Just keep going!" and we often have to fit our schedules around her plans.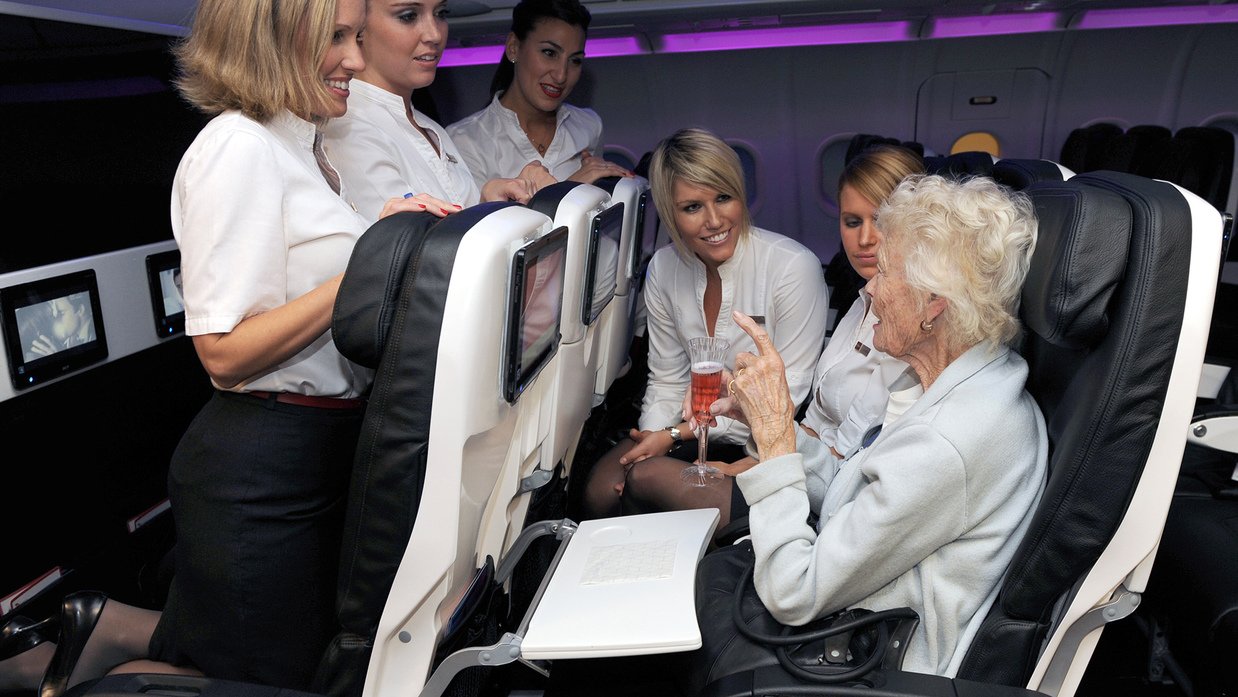 You don't need to be famous or a political power to work towards making a difference at an older age. We have a number of staff within the Virgin Group, aged 65 years and older, doing wonderful things. From the US to Australia, these employees not only bring a wealth of experience to our businesses, they also add to the vibrancy of the Virgin brand and culture.
Those of us who have a fair few years behind us are often in a great position, as we have made more mistakes to learn from. With every year that passes I'm glad to have a little more experience to share with others.
Image from Virgin.com
Even if you are planning to retire at 65, or earlier, it doesn't mean that you shouldn't stop striving to make a difference. In fact, having a little more time of your hands is the perfect opportunity to focus on helping others and the environment – otherwise known as having an encore career. This is the route chosen to take, shifting a lot of my attention over the past 10 years to working on not-for-profit initiatives, under the banner of Virgin Unite.
Are you 65 years old or older and still working and making a difference? I'd love to hear about your experience.
That ticks off challenge number three of my #ChallengeRichard quest. Don't forgot to keep sending in your challenges.