Wearing ties is one of the most pointless traditions of the western world. I have been carrying out a lifelong campaign to say bye to the tie. I often carry a pair of scissors with me, ready to cut off the tie of any unsuspecting wearer. I even have a cushion on Necker made up of some of my victims!
Seeing other people wearing ties looks so uncomfortable that they begin to make me feel uncomfortable. I remain convinced that ties only exist because managers, after spending years being forced to wear ties by their bosses, decide to force the next generation to do the same.
Image from Virgin.com
What's more, they subtly encourage conformity. Most people in business dresses the same and that contributes to them acting the same. Wearing a tie really can restrict new ideas and innovative thoughts – not to mention breath!
However, despite my misgivings, I was recently gifted a tie and agreed to wear it. The reason was the purpose behind the tie. A company called Reef Knots has partnered with the wonderful Blue Marine Foundation and launched a tie to raise funds and awareness for the ocean conservation.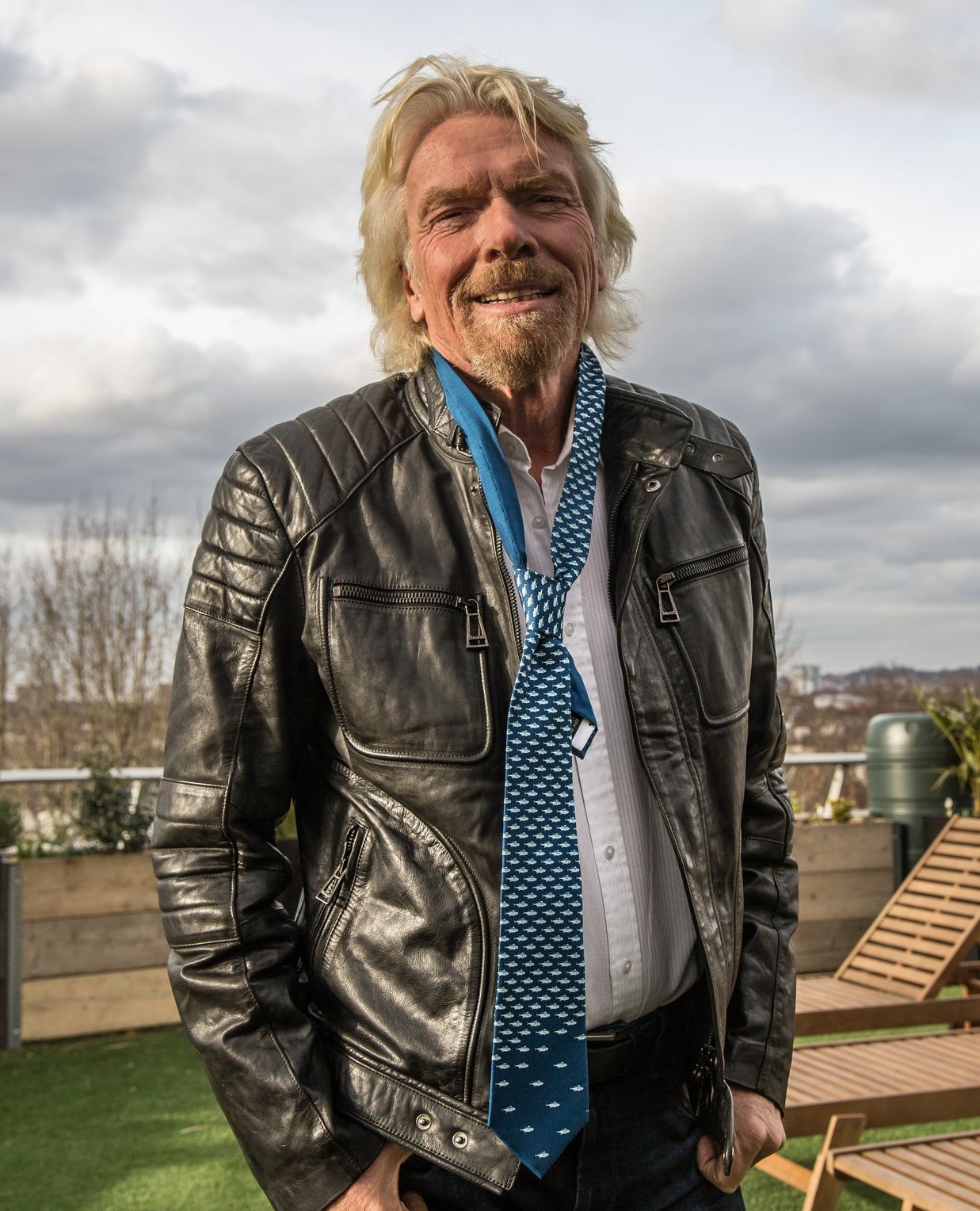 Image from Virgin.com
Reef Knots was started by an entrepreneur named Patrick Dudley-Williams, who launched the company after being made redundant from his job of 13 years, two days before his wife gave birth to twins. I was happy to support a new entrepreneurial venture, and a great cause to boot.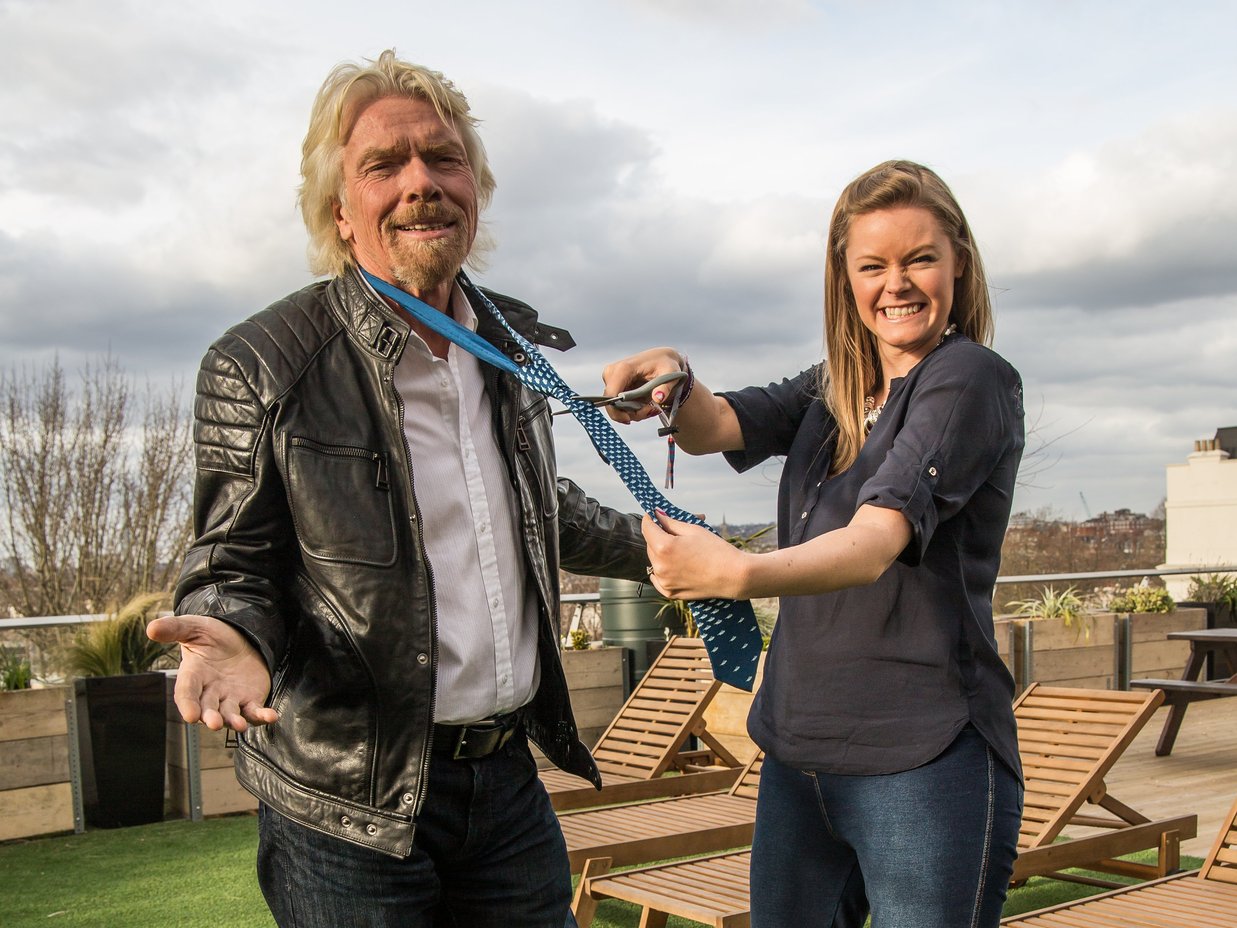 Image from Virgin.com
As you can see in the photos, I agreed to wear the tie – but before long it got the snip! It hasn't gone to waste though, you will soon be able to see it taking pride of place alongside some other cut ties from over the years at Virgin Hotels Chicago.
Head to Reef Knots to get your own BLUEfin tie and go to Blue Marine Foundation to find out more and donate.