Starting new ventures takes a 'screw it let's do it' attitude and finding the right partners to help us achieve the unthinkable. It's what led our record company to start an award winning airline, and it's what led us to register the name Virgin Galactic long before commercial space travel was a possibility. Without the desire to take a chance and think long-term, no business can become truly game-changing.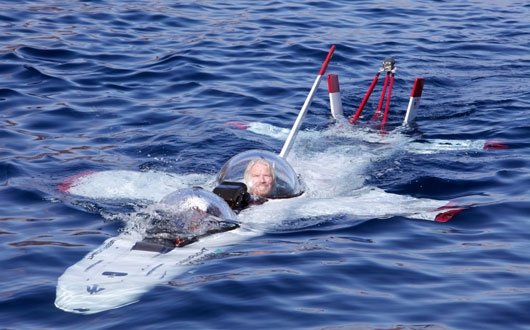 However, business is also about knowing when to change tack. With great partners, entrepreneurs and ocean advocates, we started Virgin Oceanic in 2011 with the ambitious desire to build a submarine that would allow us to explore the bottom of the ocean. We are all still highly passionate about exploring the bottom of the ocean. However, we are now widening the focus of the project and looking for new technology to help us explore the ocean and democratise access at reduced cost and increased safety.
We have learned that there is still a lot of work to be done to get people to pay attention to, care about, and most importantly do something about the health of the ocean.
It is our life force, and yet human actions – ranging from use of plastic to overfishing – cause massive damage to it on a daily basis.
We must do more to make sure that we stop treating the ocean like a rubbish heap. Ocean conservation issues will continue to be one of the areas I focus my energies on.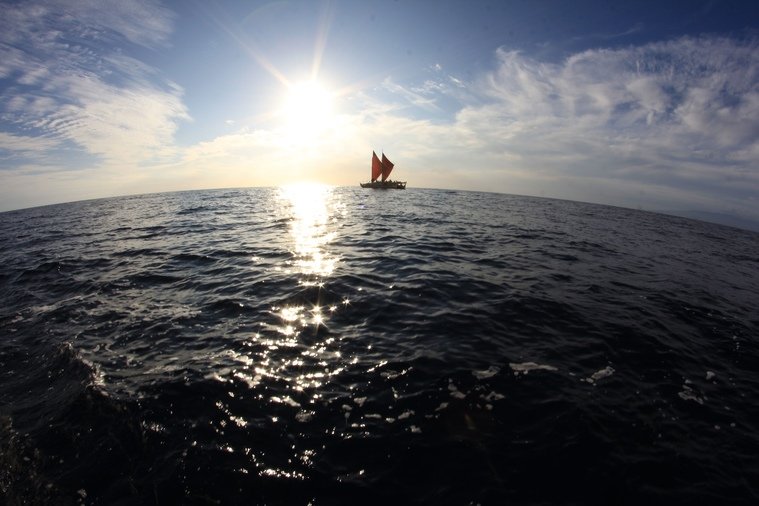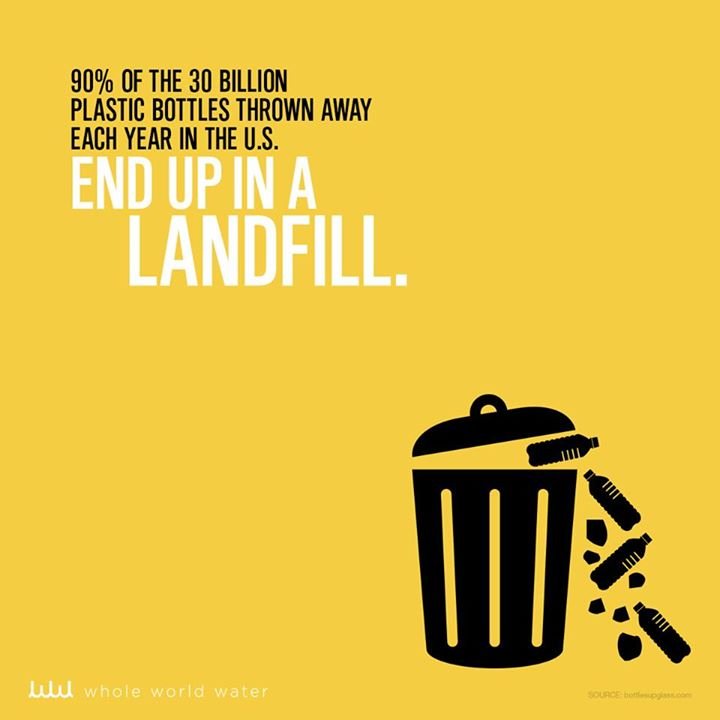 Image from Whole World Water
At the same time, the technical feat in building a submarine that can withstand the pressures of the deepest parts of the ocean is already being advanced by other groups of people such as my fellow OceanElder Jim Cameron and his team. I urge everybody to watch his dramatic Deep Sea Challenge documentary, which is out now.
Another steward of the ocean floor and the potential for scientific research is Fabien Cousteau; he recently broke his grandfather Jacques Cousteau's record for the most number of days living underwater.
It was an honour to join him for a fascinating Hangout as he spent 31 days under the ocean in the Aquarius.
Image from Shawn Heinrichs
Since the time that we began work on Virgin Oceanic, we have also helped to ban shark finning around the world and encouraged countries such as Costa Rica to create sanctuaries for species in peril such as manta rays.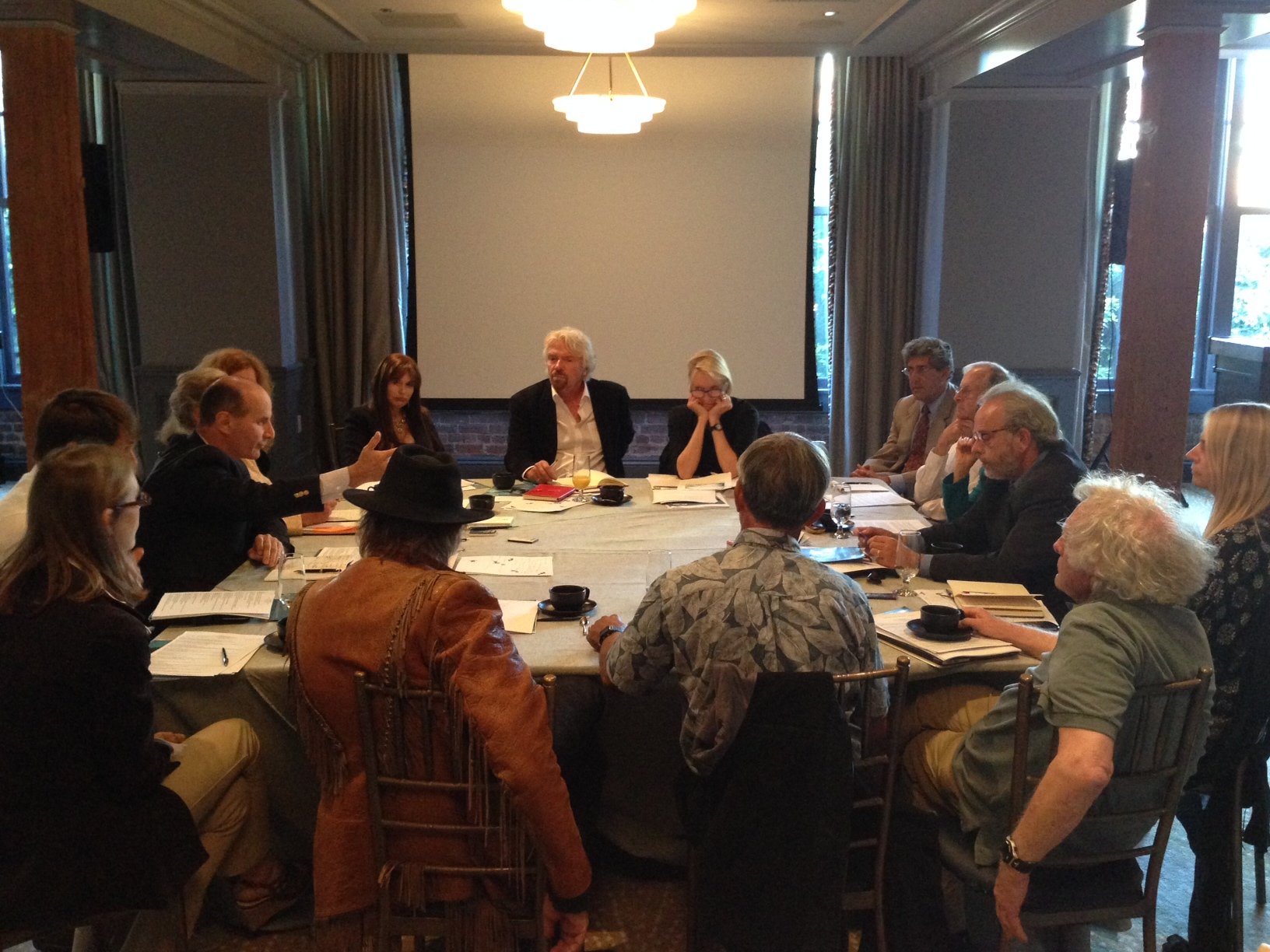 We incubated the OceanElders with Virgin Unite to mobilise people to speak out on behalf of protecting the ocean. So far the OceanElders work has focused upon creating marine sanctuaries, as well as reducing harmful practices such as drilling in the high seas and overfishing.
We are also working on a detailed stakeholder engagement process on cetaceans in tourism. In February we announced that Virgin will no longer partner with organisations that continue to take cetaceans from the ocean. We recently released report from our multi-stakeholder dialogue in Miami, which brought together experts from civil society, business, academia and business associations.
There is more urgent work to do on the ground so that one day we can get to the bottom of the ocean. We continue to believe in the exciting possibilities for scientific research and oceanic exploration – and we will support those efforts by first doing something equally challenging: changing human behaviour. It is the only way to clean up our collective act and preserve the life force that is the ocean.