As many of you will know, I am not a fan of the air-depriving, inspiration-blocking, stuffy-looking pieces of rope otherwise known as ties. For my birthday this year, one of my presents got the say bye to the tie message across perfectly.
Image credit: virgin.com
Any unsuspecting tie-wearers beware, as I often carry a pair of scissors around with me, and have been known to cut them off on many occasions.
I am a big fan of upcycling – converting useless products into useful ones – and there is no more useless item of clothing than the tie.
With this in mind – and with many, many cut-off ties languishing around – my mum's dear friend Holly Peppe came up with an ingenious gift – a cushion made of 300 ties!
It's as comfortable as it is original, and has already brought far more joy than all the ties put together.
I'll be sure to write my next blog post on Necker with the tie cushion nearby.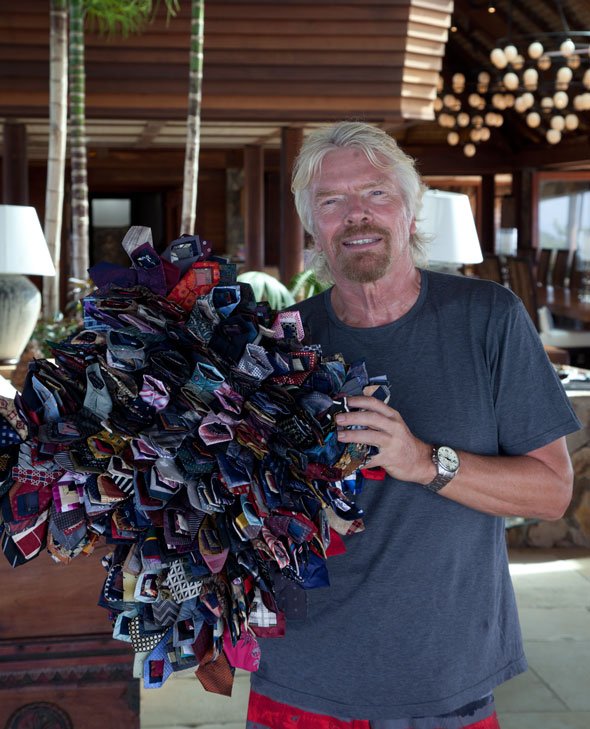 Image from Virgin.com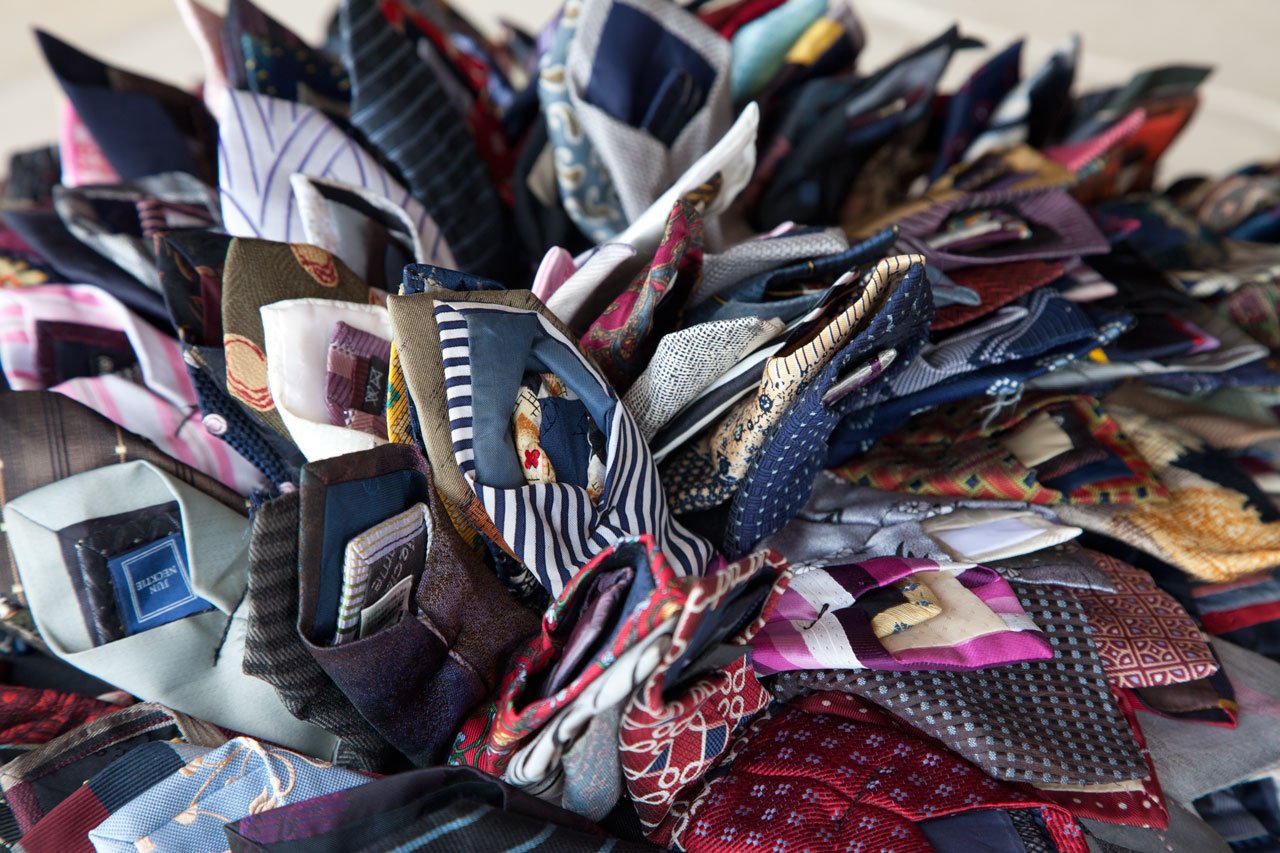 What's your favourite original birthday present? Would love to see them. And remember – say bye to the tie!