Thrilled to be in Miami yesterday to announce that PortMiami will be the home of Virgin Cruises' first cruise ship, which is due to set sail in 2020.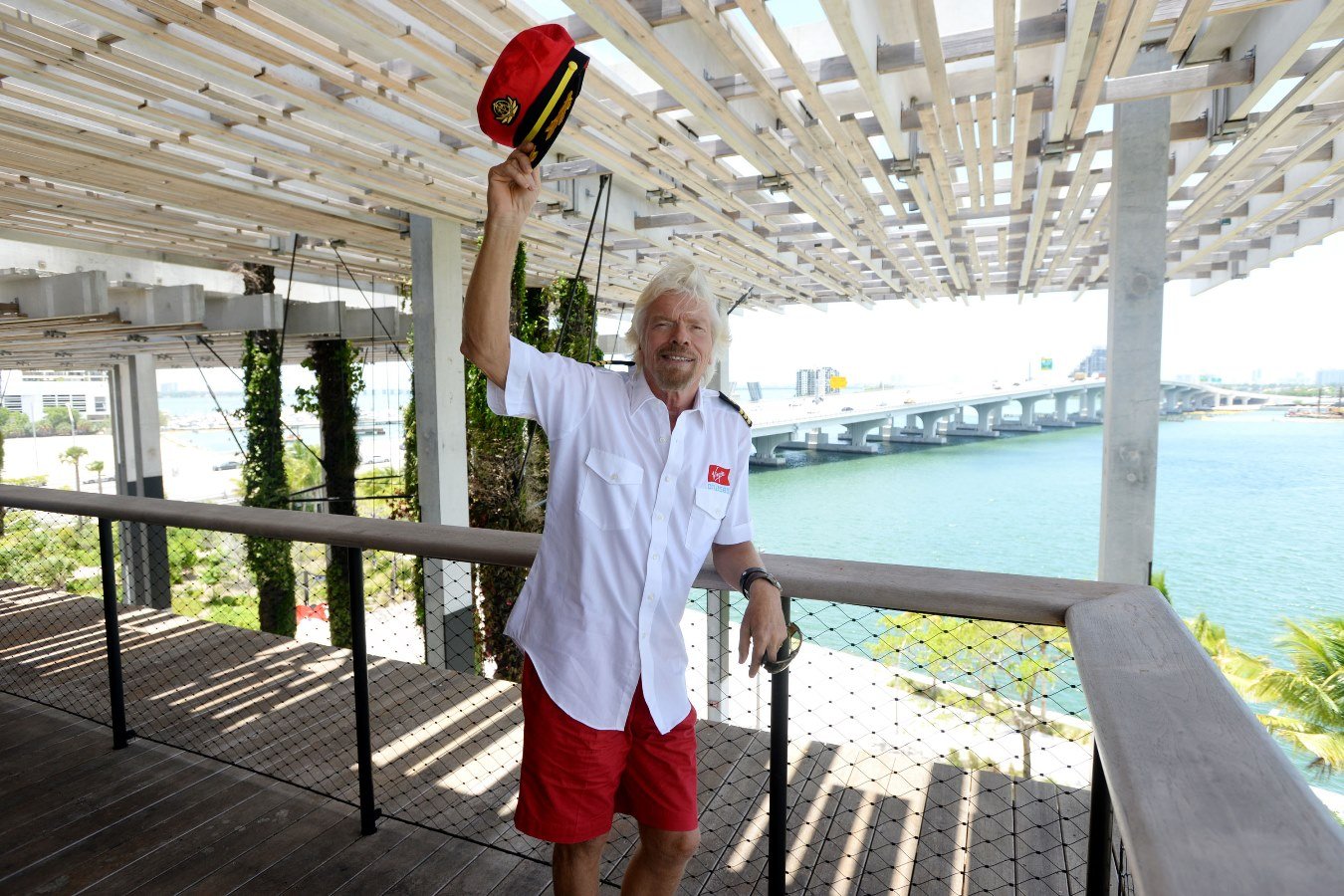 Image from Virgin Cruises
Starting a cruise line has been a dream of mine since I was 27. At the time I wanted to operate a cruise line for under 30s. Once I turned 30, I decided that we'd have to add a clause that would still allow the owner aboard! While the under 30s cruise line didn't come to fruition, we're excited to be making waves in the industry by delivering an innovative and new cruising experience.
After a spectacular helicopter flight across Biscayne Bay, taking in beautiful Miami from above, we landed at Museum Park and joined Virgin Cruises' President and CEO, Tom McAlpin to raise the Virgin Cruises flag.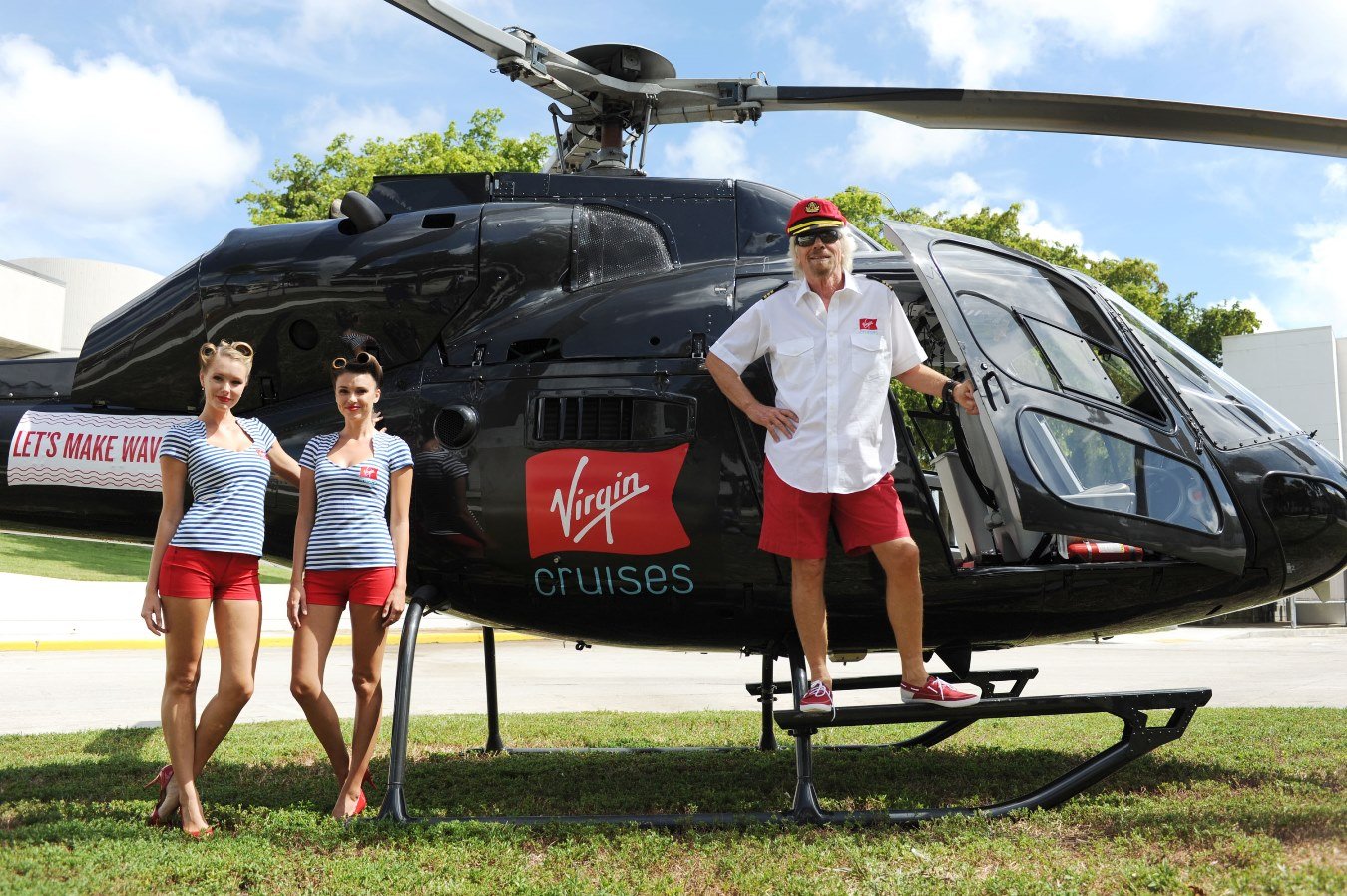 Image from Virgin Cruises
During the celebrations we announced that Italian shipbuilding company Fincantieri will be building three new mid-size ships for us, to be delivered in 2020, 2021 and 2022. It was a very exciting day for Virgin Cruises, and the Virgin brand, as we now have the right partners in place to build a world-class cruise line.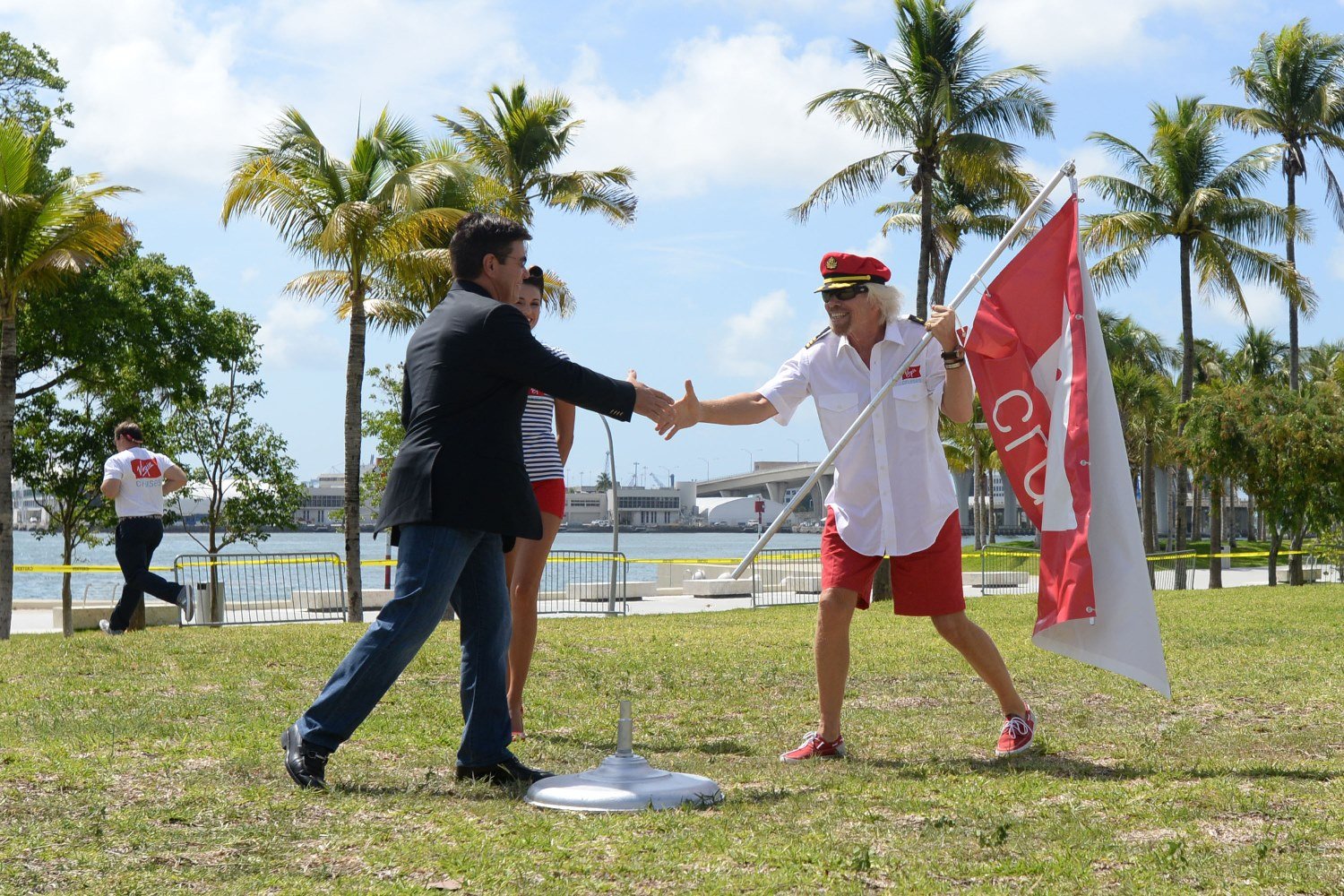 Image from Virgin Cruises
Soaking up the red hot Miami weather, I was surprised to see so many people at the event wearing ties. To help the Mayor of Miami-Dade County, Carlos A Gimenez cool down, I decided to cut his tie off! Showing the crowd the way we do business at Virgin, and I also took a pair of scissors to the ties of PortMiami CEO, Juan M. Kuryla and Fincantieri Chairman, Vincenzo Petrone.
After all, cruising is about leisure and comfort – I certainly loved my captain's outfit! Thankfully Mayor Gimenez understood where I was coming from and declared he would "pass an ordinance forbidding ties from now on!"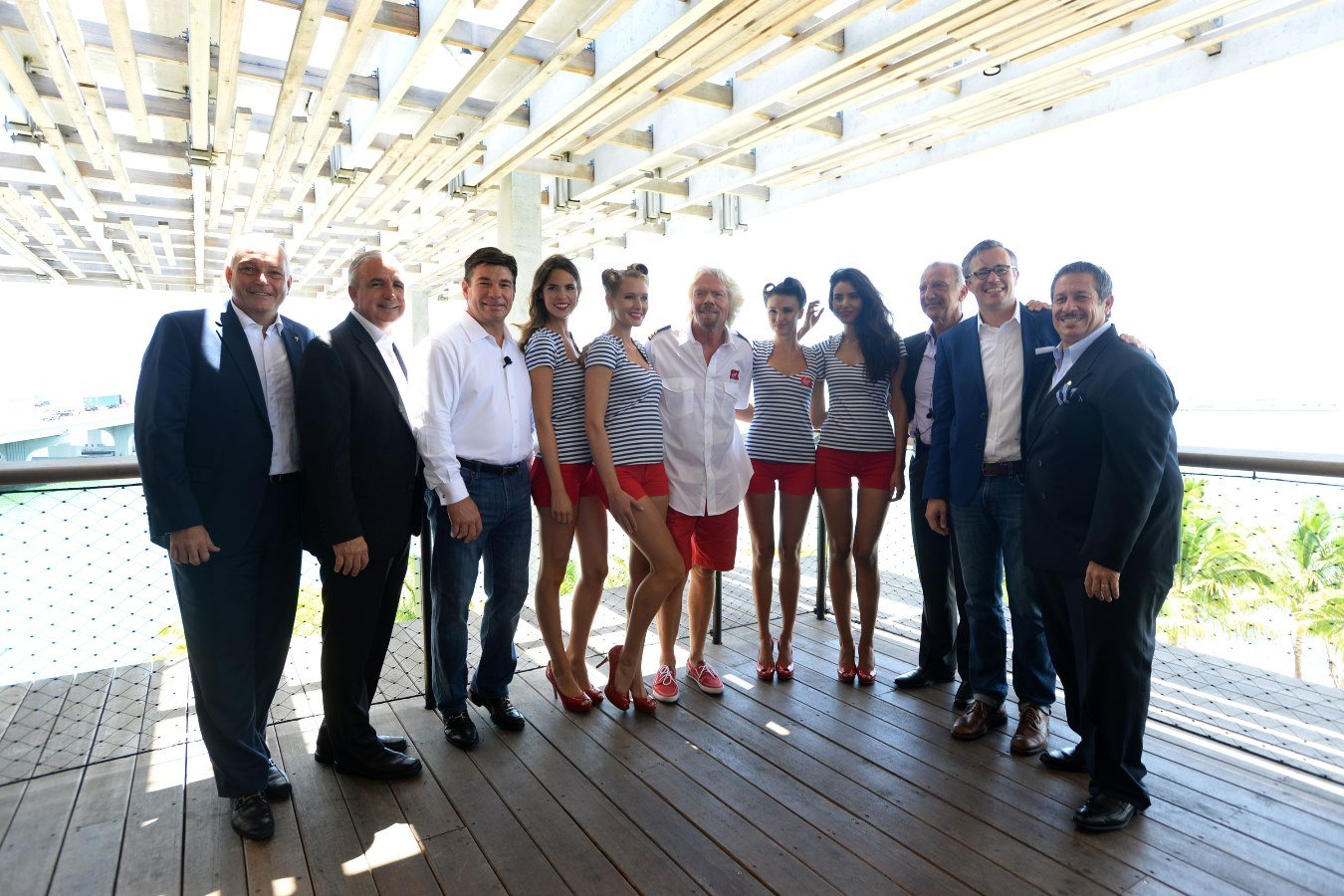 Image from Virgin Cruises
At Virgin we're all about delivering memorable guest experiences, and to do this we aim to redefine the cruising experience for good, and in the process entice non-cruisers to give cruising a go – a prospect that will be good for the entire industry.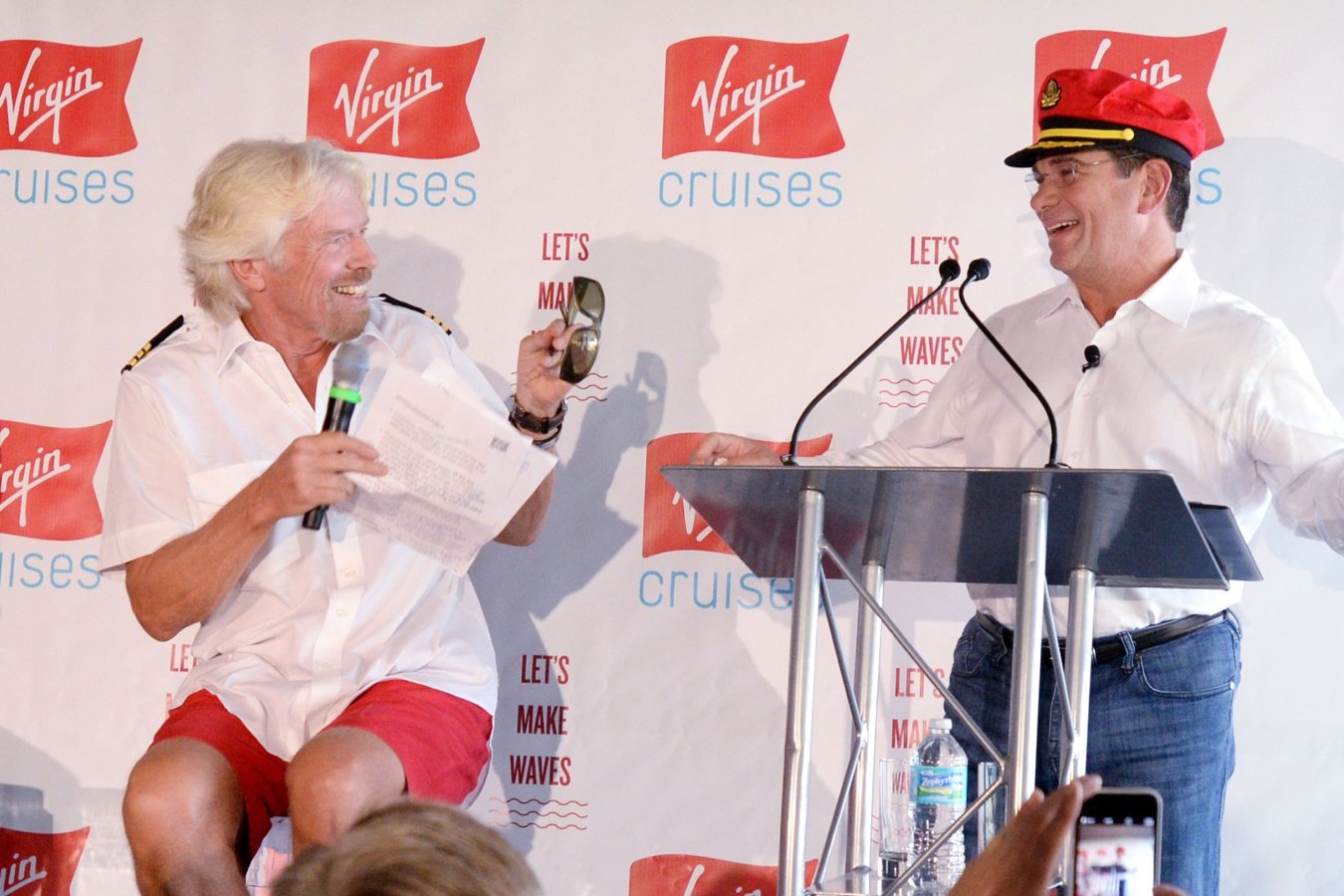 Image from Virgin Cruises
Walking through Terminal F at PortMiami we had a bunch of great ideas on how we could make things better for future cruisers – watch this space.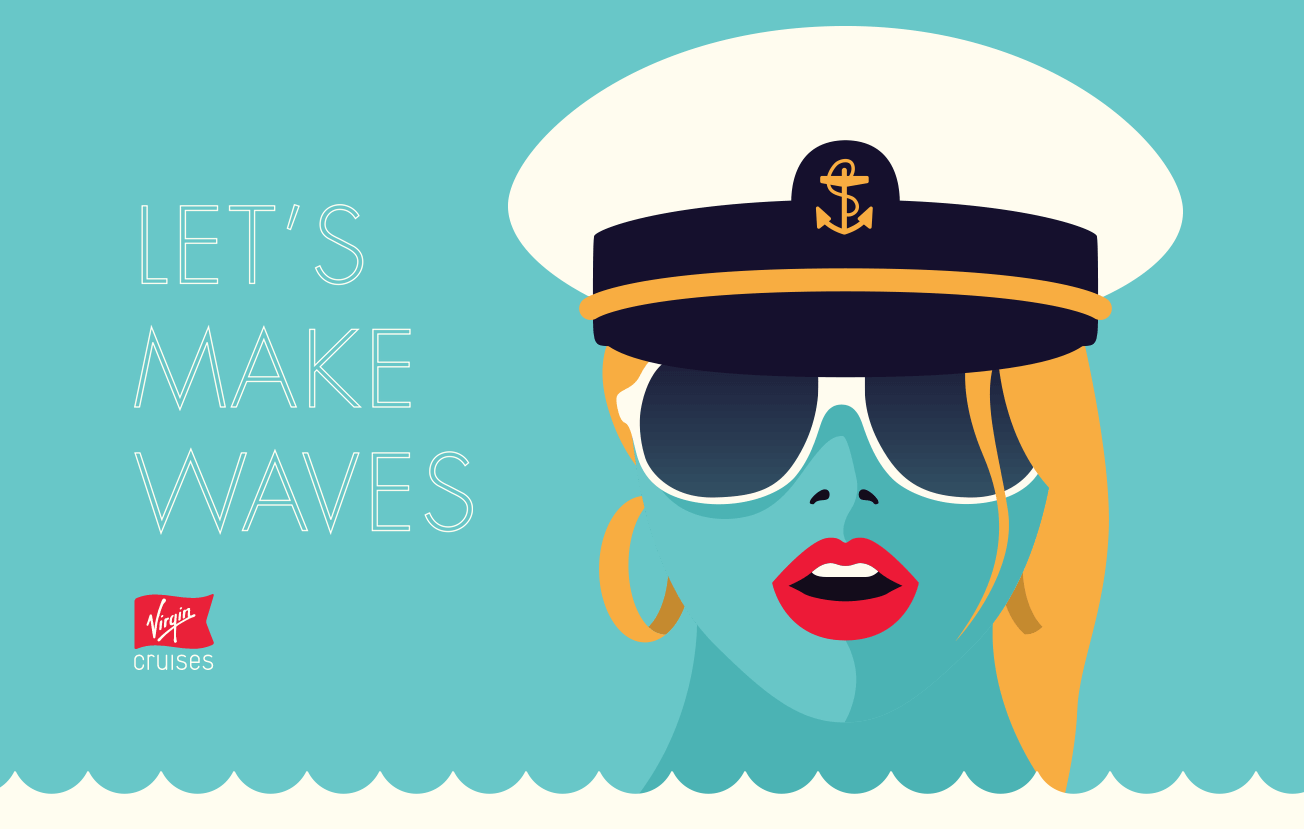 Image from Virgin Cruises
Do you have any thoughts on what Virgin Cruises can do to deliver a stand-out experience at sea? We'd like to hear them in the comments below, or visit the Virgin Cruises website to share there.