The world is full of wonderful people doing extraordinary things. I feel very fortunate to come across many of them, and to be able to use my blog to highlight as many more. As the year wraps up, I'd like to shine a special spotlight on 14 exceptional people (or groups of people) who have inspired me in 2014.
Malala Yousafzai
Malala's drive, passion and perseverance in standing up for education and girls' rights in Pakistan and around the world is extremely moving. She is a true human rights champion, and a worthy recipient of this year's Nobel Peace Prize. I had the privilege of meeting Malala earlier this year at We Day, where her presence and words empowered everyone in the room.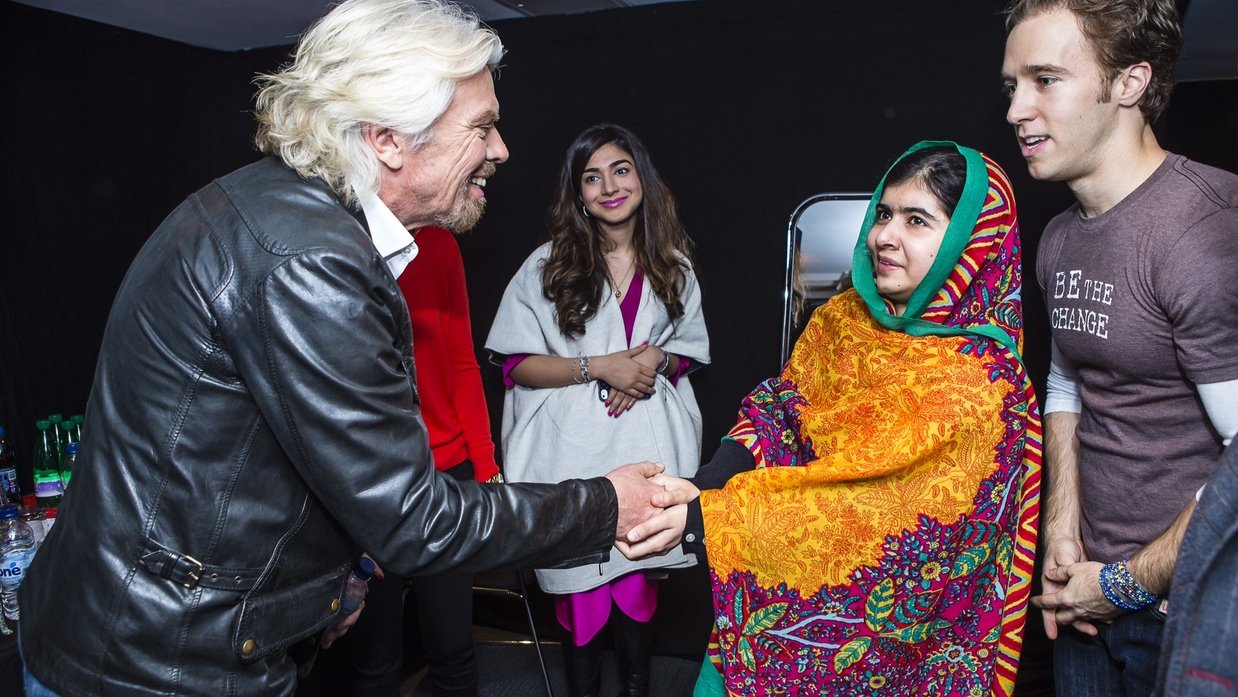 By Vito Amati
Caroline Lucas
UK drug laws are over 40 years old, and up until October this year, there had been no Government assessment of whether they are effective or good value for money. Enter Caroline Lucas: a Member of Parliament, who secured enough signatures to support a parliamentary debate with cross-party backing – prompting conversation on outdated drug policy. Caroline is an instrumental force in driving UK drug progress, and ending the global war on drugs. All the people who are working tirelessly around the world to end the war on drugs have been a huge inspiration this year.
Tim Cook
When Steve Jobs passed away, the world wondered whether his successor could lead with the same courage. Tim Cook not only successfully took up the Apple reins, but also moved the world forward by publically declaring he was gay and proud of it. "It's been tough and uncomfortable at times, but it has given me the confidence to be myself, to follow my own path, and to rise above adversity and bigotry. It's also given me the skin of a rhinoceros, which comes in handy when you're the CEO of Apple." Tim is a great example that sexuality, gender or race have no bearing on the skills, talent or character of a person.
Scott Budnick and the Ironwood Prison inmates TEDX
How we learn from our mistakes defines us. I was honoured to visit Ironwood Prison for a TEDx talk, where as well as speaking with prisoners, I joined Anti-Recidivism Coalition founder, Scott Budnick, onstage. Scott and the Coalition work tirelessly to reduce incarceration and improve the lives of formerly jailed people. This work aligns with Virgin's philosophy of giving second chances to former offenders by providing them with jobs.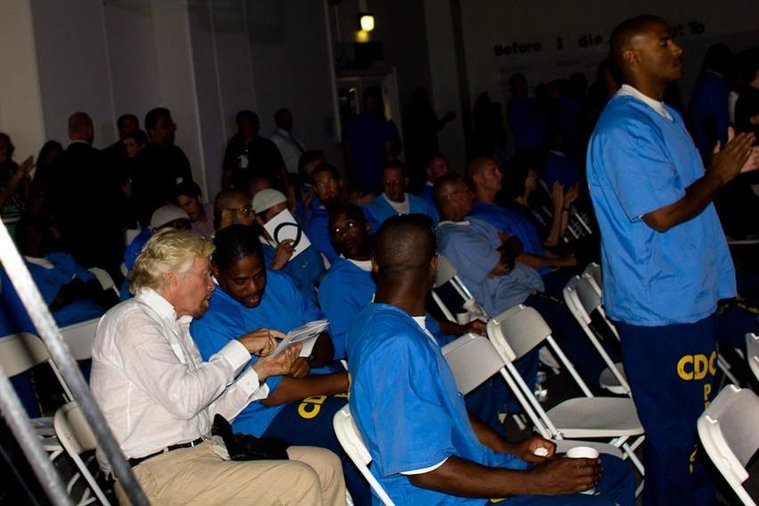 Image from Virgin.com
Yulia Marushevska
I was deeply moved by Yulia Marushevska's I Am a Ukrainian video. Capturing the horror of conflict in Ukraine, Yulia delivers a powerful message, which focuses on the hope for a brighter future.
Since watching the film, I have met Yulia and supported her work. I also visited Ukraine, where the bravery of the Ukrainian people in their fight for true democracy was very moving.
Barlows Primary School
One my favourite parts of my job is meeting young people, and this year I was particularly impressed by a group of kids from Barlows Primary School, Liverpool. Winning Virgin Money's Fiver Challenge, the kids (aged just five to eight-years-old) came up with the idea of selling 'Poppies for Peace' in small biodegradable pots to plant in memory of World War 1. Not only was their business idea eco-friendly, but they also gave their profit to Help for Heroes – what an excellent example of using business as a force for good.
The Virgin Strive Challenge team
From London to the summit of the Matterhorn, entirely by human power, the STRIVE Challenge raised funds to support young people in the UK to develop the life skills they need to reach their potential. I've been lucky enough in my lifetime to do some extreme challenges, but I've never taken on a challenge as huge as the Strive Challenge. Led by my son Sam and nephew Noah, every single person on the team stepped out of their comfort zone to great results – forming strong bonds of friendship while pushing themselves to achieve the seemingly unachievable.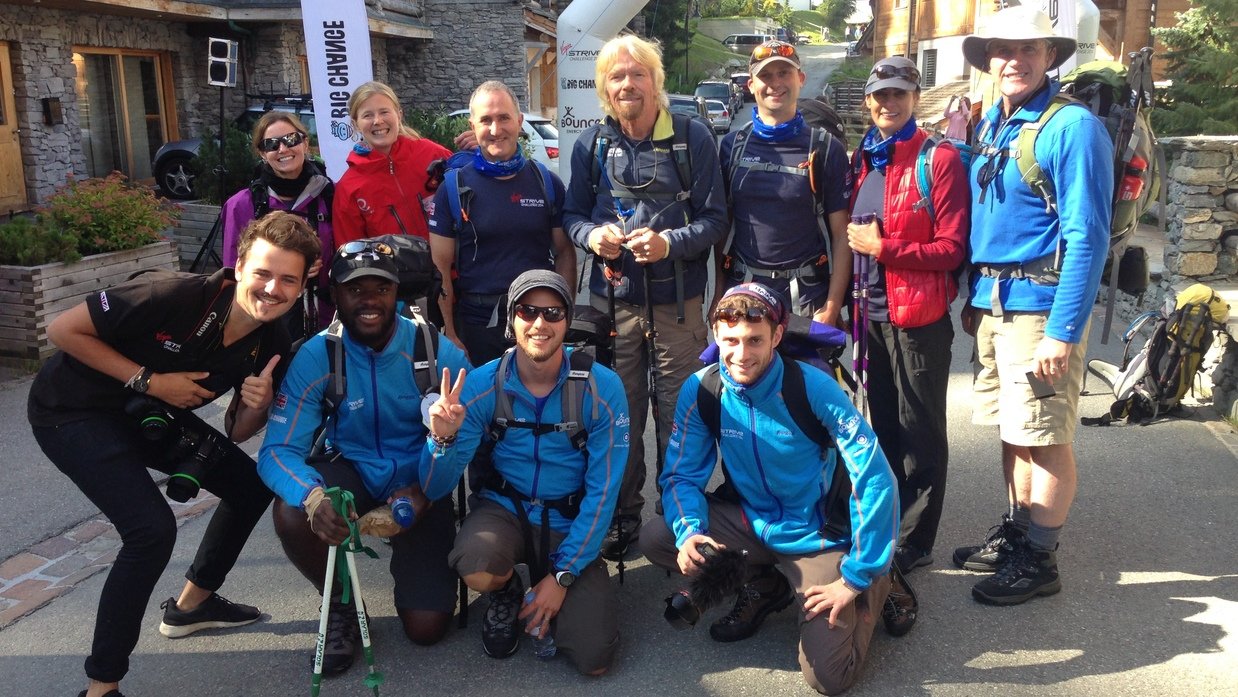 Nainoa Thompson
My fellow OceanElder, Nainoa Thompson, is one of the most gentle and wise people I have ever had the pleasure of knowing. He has inspired me time and time again throughout our friendship, and continues to do so, especially in his presidency of the Polynesian Voyaging Society and quest for a sustainable future.
Kofi Annan
From his work at the United Nations to receiving the 2001 Nobel Peace Prize, Kofi Annan has inspired the world over. He lives with integrity, speaks with conviction, and serves with sincerity. Time and time again Kofi has drawn our attention to pressing issues that cannot be ignored – this year particularly shining a spotlight on climate change.
Speaking as the Chairman of The Elders, at this year's Climate Week, Kofi explained that climate change is the biggest issue facing the world today, and that "we have a duty to be exceptionally ambitious".
Megan Smith
When Megan Smith joined our Virgin Disruptors "Have entrepreneurs lost the will to innovate?" debate, I was amazed by her knowledge, passion and drive to dream. At the time, as VP of Google X, Megan was in the business of identifying and turning once-impossible ideas into reality, otherwise known as moonshots. Think the self-driving car; Google Glass; and even an artificial brain! Megan's ability to think differently has now landed her the job of Chief Technology Officer of the United States in Obama's government – I'm excited to see what she comes up with next.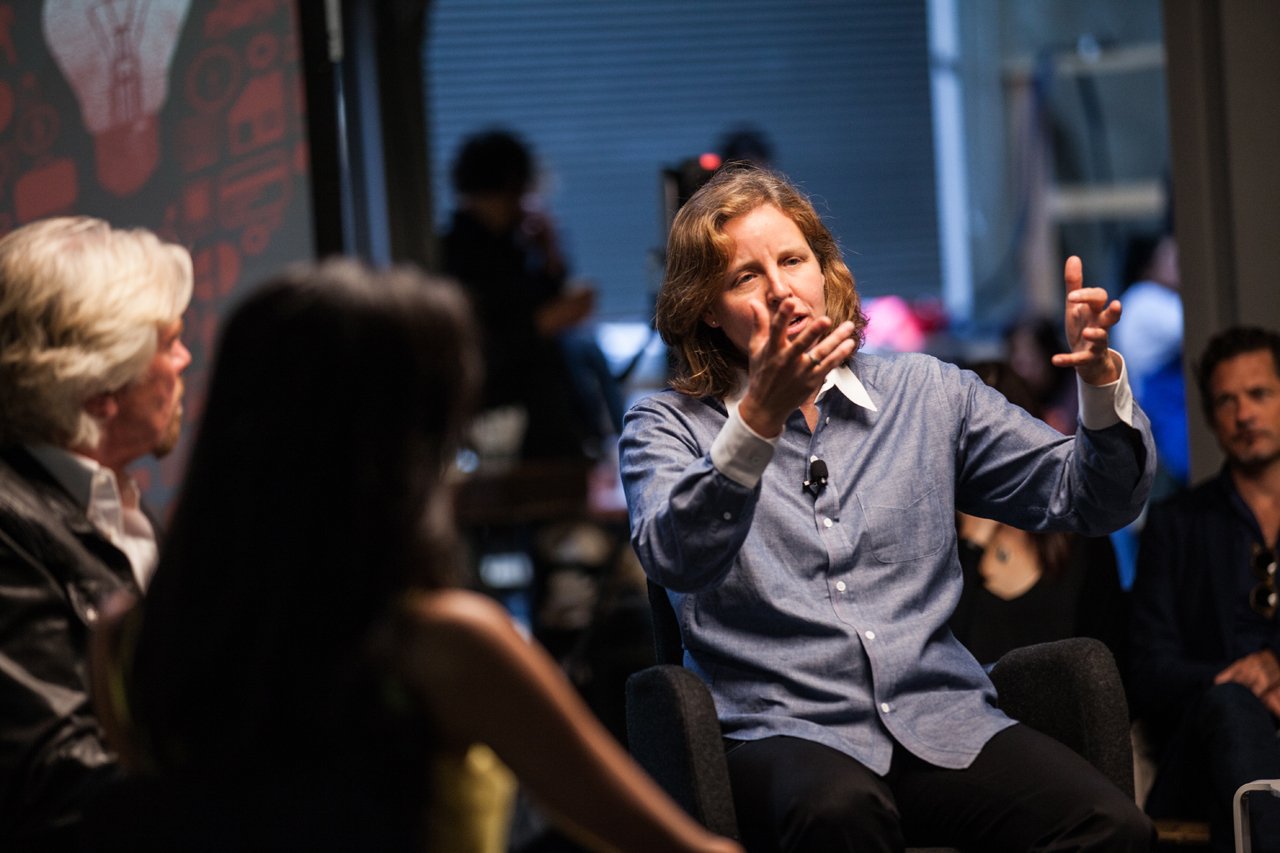 Image from Virgin.com
Kimberley Motley
As the first Western lawyer to practice in Afghanistan, Kimberley Motley tackles some of the world's most challenging human rights and criminal injustices. Taking on pro-bono cases, covering everything from child marriage to domestic abuse and freedom or speech, Kim is an inspiring litigator with a powerful message: "The laws are ours – no matter your ethnicity, nationality, gender, race – they belong to us." By protecting the people otherwise forgotten by society, we are protecting ourselves.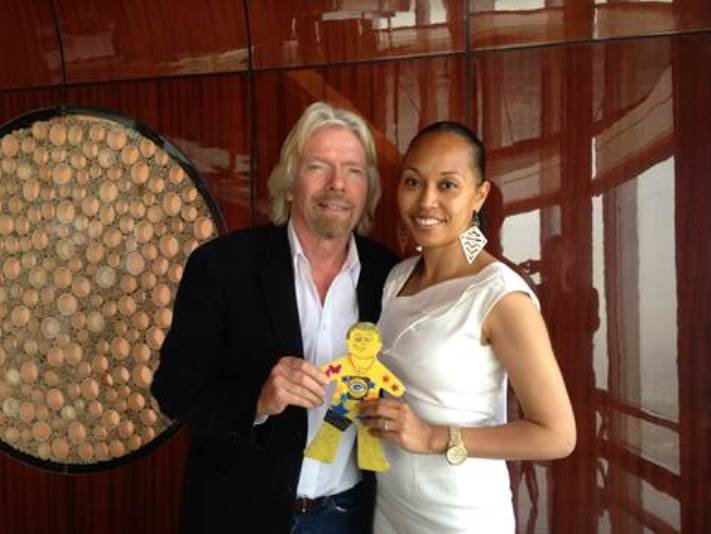 Image from Virgin.com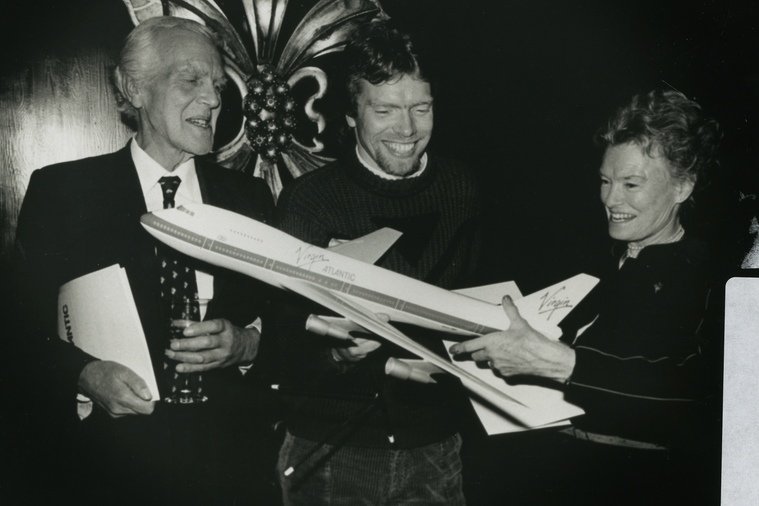 Eve Branson
More than anyone else, my mum taught me the value of hard work, independence and entrepreneurial spirit – and year after year she continues to serve as a great mentor in life and in business.
This year, on top of celebrating her 90th birthday, she promoted a hugely success polo match in Morocco and continued her great work to enhance the lives of Berber communities in the Atlas Mountains through the Eve Branson Foundation. Mum has always been my biggest inspiration as a person, let alone as an entrepreneur.
Image form Virgin.com
Image from Take Aim Photography
Marion Bartoli
Marion Bartoli may have won the hearts of tennis fans all round the world in 2013, but she stole mine in 2014 – so much so that I even proposed to her… well sort of. Marion was an amazing member of the Virgin Strive Challenge, and like the rest of the team, she really put her heart and soul into the adventure. I was also privileged to hang out with her at this year's Necker Cup, where she took up the challenge with great enthusiasm, raising money for good causes and having a blast along the way.
The Virgin Galactic team
I'm always so proud of the team at Virgin Galactic. Their work to give the public access to an out-of-this-world experience, inspires people to dream, put themselves outside of their comfort zones, and to strive to achieve the seemingly impossible. But this year I have been extraordinarily inspired by the team, for pulling together in the face of tragic adversity; bouncing back from the loss of Mike Alsbury and SpaceShipTwo. It's been a tough year, but they persevered with great integrity and we'll move forward together in 2014.
Image by Mark Greenberg/Virgin Galactic
This list is just the tip of the iceberg of people that have inspired me this year. Who would you place on your list of inspirational people for 2014? I'd love to hear about them in the comments below…