Virgin has joined with 13 other global companies to launch the first business-led coalition to support lesbian, gay, bisexual and transgender inclusion around the world.
The coalition, Open For Business, also includes American Express, Google, IBM, LinkedIn, and MasterCard, and was announced on stage during the Clinton Global Initiative Annual Meeting in New York this week. The purpose of Open For Business is to make and promote a positive business and economic case for global LGBT rights. The coalition believes that successful, enterprising businesses thrive in diverse, inclusive societies, and the spread of anti-LGBT policies runs counter to the interess of business and economic development.
Open For Business also published a report showing that businesses thrive in open, diverse and inclusive societies. The report, Open For Business: the Economic and Business Case for LGB&T Inclusion, presents substantial evidence that economies perform better without discrimination against LGBT people, companies perform better in places that support LGBT inclusion, and individuals perform better in environments that support LGBT inclusion.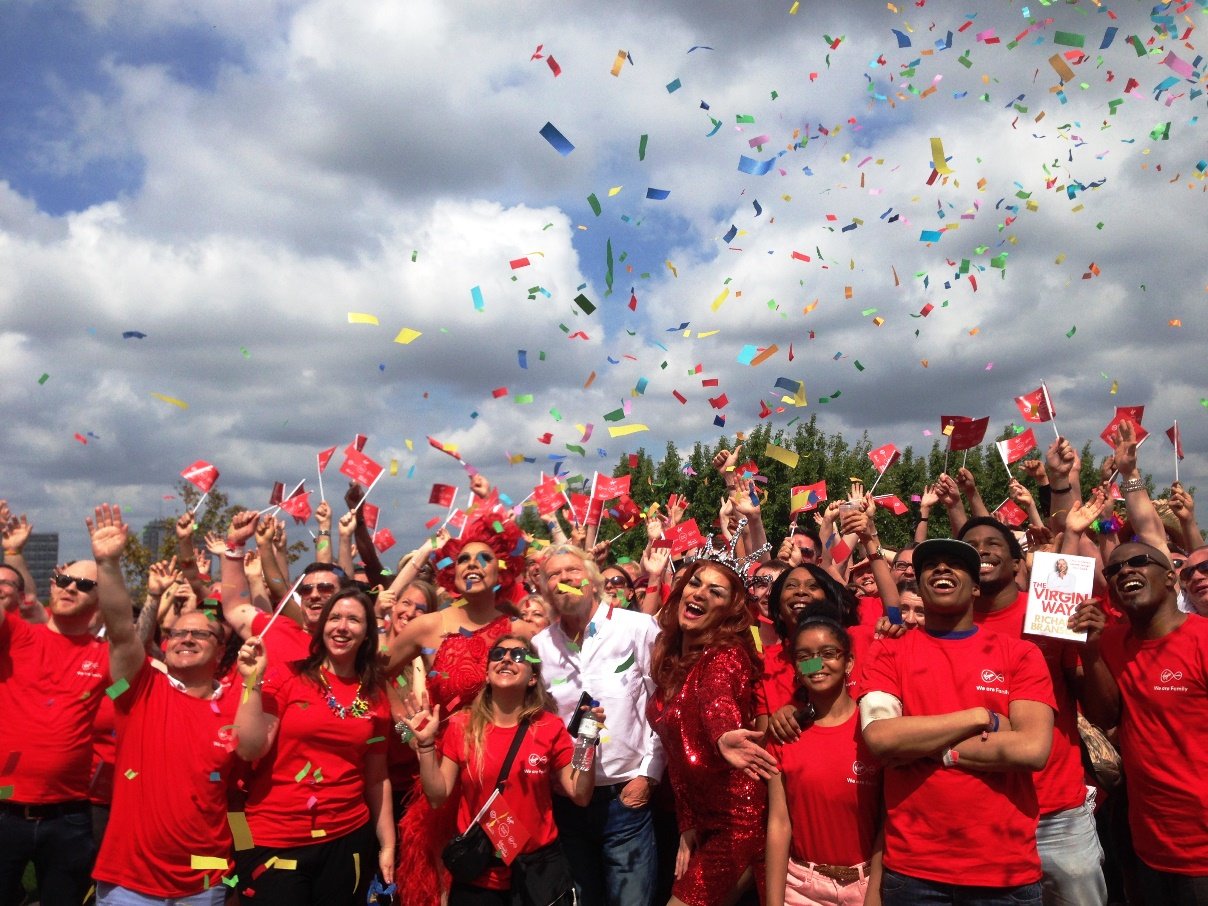 Image by Nick Fox
The report found that LGBT inclusion signals a diverse and creative environment, and is associated with higher levels of innovation and entrepreneurship, whereas LGBT discrimination often goes hand in hand with a culture of corrupt practices, a lack of openness and a weak civil society with poorly developed institutions.
It also found that consumers feel strongly about LGBT inclusion, with a survey of US and UK consumers revealing that nearly half would be unlikely to buy coffee that came from a country with anti-gay laws, and 51 per cent would be ulikely to go on holiday to a country that had anti-gay laws.
Richard Branson said that the report "should be essential reading for politicians in countries with anti-LGBT laws – and for those trying to create more open, diverse and inclusive societies. The promoters of hateful laws often hide behind "cultural differences" and complain that we are trying to impose our Western values. They can't do that anymore. We've moved the argument on. It's no longer just about values - it's about good business sense, and good economic policy."