We've heard the story of why Richard Branson chose the name 'Virgin' for his business, but what of the logo? The Virgin logo is one of the most recognised logos in the world, seen plastered on airlines, trains, hot air balloons and soon into space… but equally legendary, is the story of how it came about in the first place
So firstly - why red?
Well... Scientists say that red triggers the strongest reaction in humans, and we couldn't agree with our lab-coated friends more. It is the epitome of Virgin's red hot attitude that is sophisticated yet playful, glamorous yet cheeky, stylish yet flirty.

Image from Virgin.com
The first Virgin logo
The original logo for Virgin Records (our first company!) is a million miles away from the logo we know today. It was designed by English artist and illustrator, Roger Dean, in his hallmark fantasy style and has adorned many a 70s artist's album cover.
But when Richard Branson signed the Sex Pistols he wanted something a little less hippy and a little more punk. Which is how the iconic signature came about.
The Iconic Signature
The famous tick and where it came from is one of the many urban myths surrounding our logo.
Legend has it that a young designer scribbled the now iconic signature on a paper napkin. Richard Branson loved it for it's 'in your face' simplicity, attitude and energy.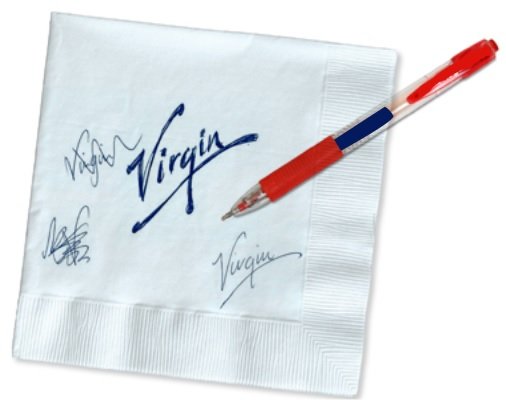 Image from Virgin.com
This punk inspired, handwritten logo is still used today, and represents the exciting, ever-disrupting world of Virgin and adorns everything from planes and trains to health clubs and banks.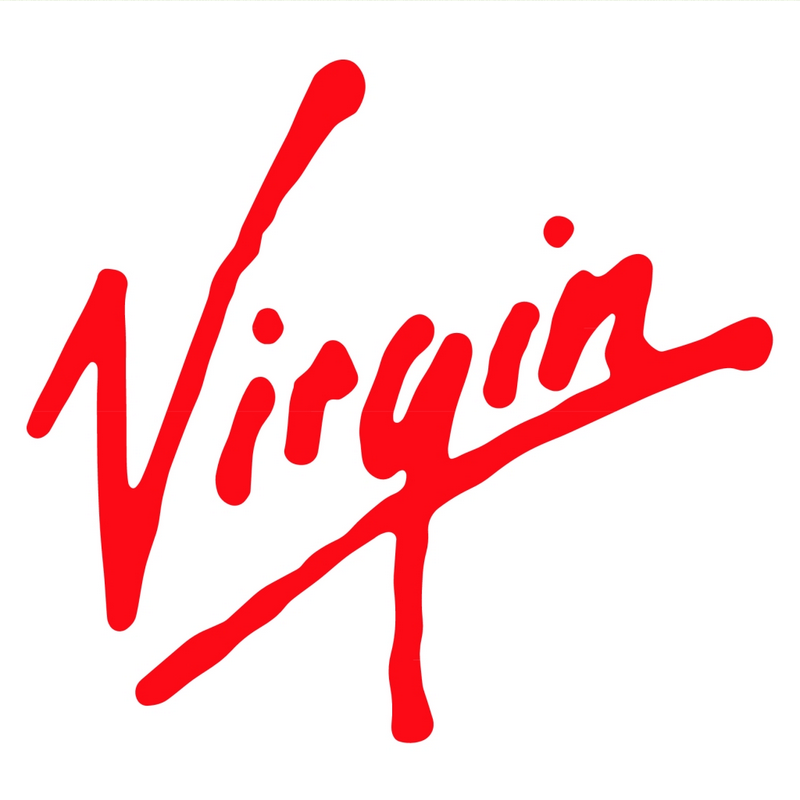 Image from Virgin.com
Blobbing out
While iconic and perfect for the 70s - times changed, and to keep up with technology and cultural trends, the Virgin script changed too. In a drive to get all the Virgin companies to use only the approved Script, the 'blobby' Script became the official Virgin script.
While yet another simplistic twist, Richard loved it and it soon became the face of the new era of Virgin.
But the rebranded logo design work didn't end there; someone decided to spray paint the Virgin logo on a piece of hardwood, resulting in a perfectly clear, crisp and proportioned design. This piece of hardwood was then cut into pieces, and presented to key people within the company – with a tongue in cheek 'chip off the old block' reference to Richard Branson. In fact, our CEO Josh proudly has his chip in his Geneva office today.
The NASA script
The NASA script (nothing to do with space flight) is our latest logo. It is reflective of the world we live in today, adaptable to a greater range of screen-based environments and reproduces better in smaller formats. Compared to its predecessors, NASA is clearer and easier to read, with considered letter spacing, proportion and clear lines.
As for the future of the logo… who knows?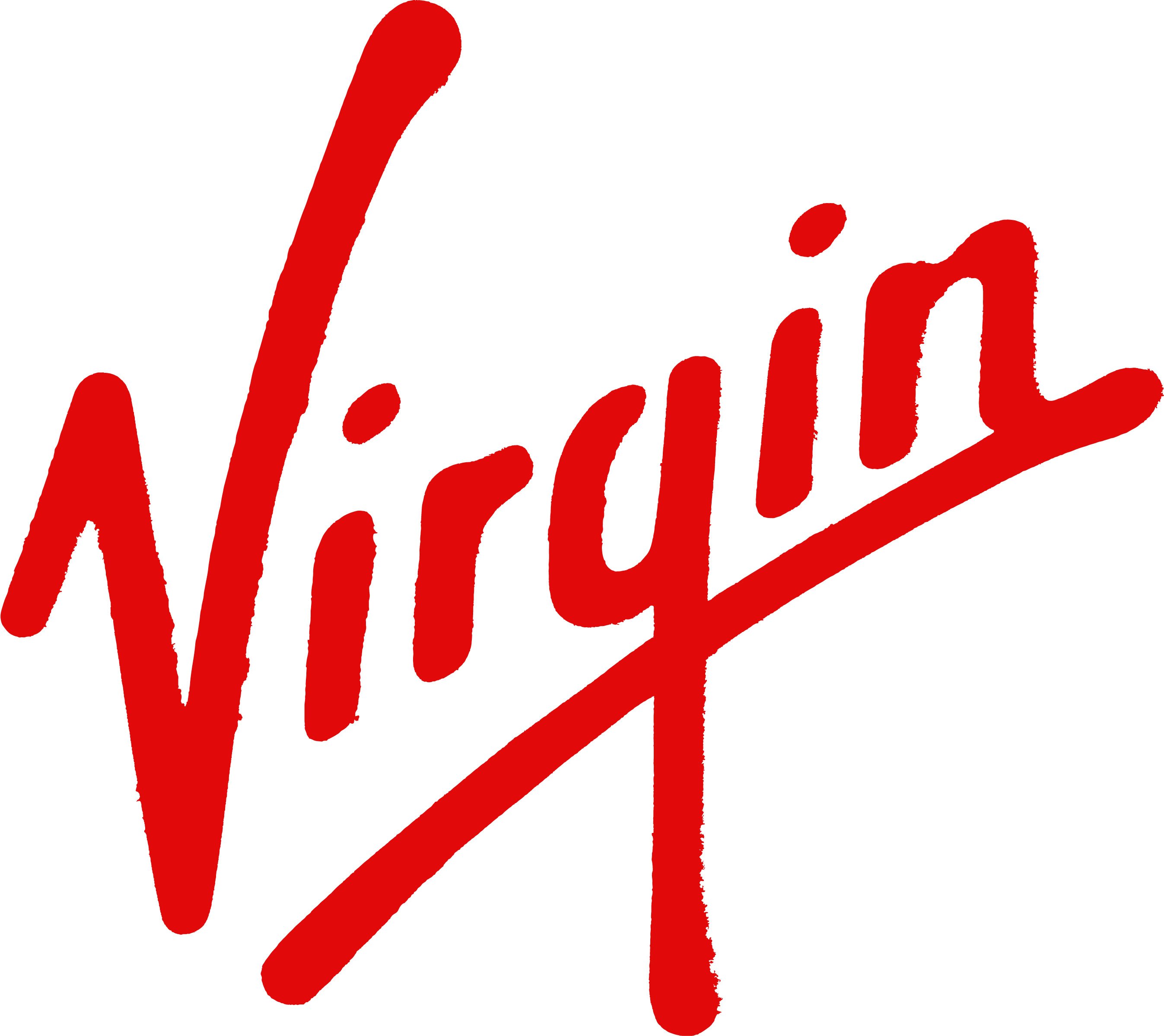 Image from Virgin.com