In celebration of Oasis joining Led Zeppelin into the Spotify bandwagon, we've put together some odd facts about the Gallagher brothers' rock n' roll band whilst you listen along to their back catalogue.
They reference the Beatles in their music a LOT.
Some bands' influences are often wavering on the surface, but in the case of Oasis, they have no qualms about being subtle when it comes to their love of The Beatles.

"With every song that I write, I compare it to the Beatles. The thing is, they only got there before me." - Noel once said.

The Beatles pop up in reference an awful lot in Oasis albums. A couple of examples include a reference to John Lennon's 'bed-in' in Don't Look Back in Anger, (which also begins with the same piano bars as Imagine), Liam Gallagher naming his first son "Lennon" and the front cover of "Live Forever" featuring a picture of the very same singer's childhood home.

Zak Starkey even was recruited as a later member to play the drums. Why is that important? He's Ringo Starr's son!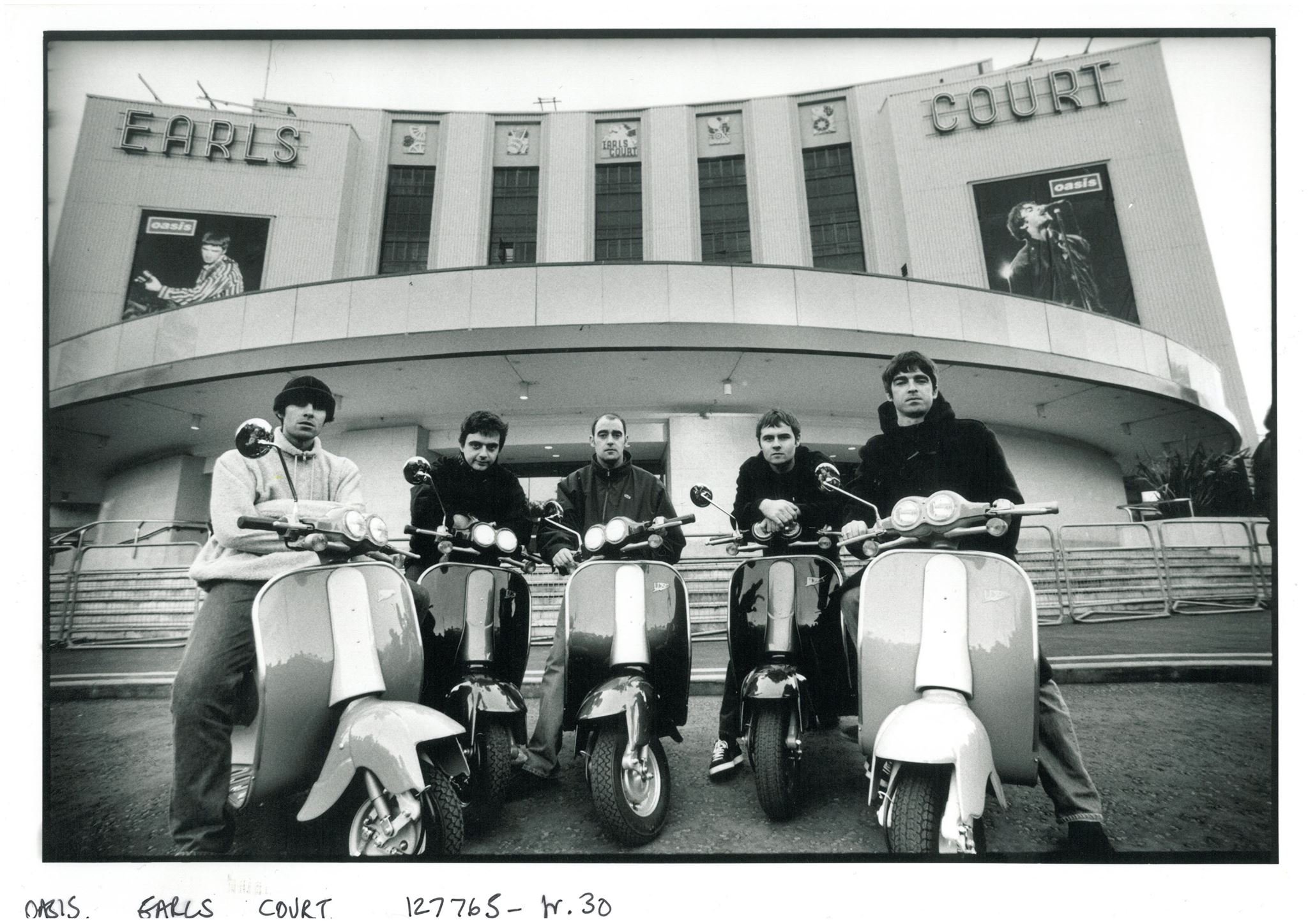 Image from Oasis' official Facebook
Quick fact:
According to Noel, the character "Sally" from Don't Look Back in Anger, and "Lyla" from the same-titled song, are apparently sisters, in Noel's mind.
The band were once sued due to similarities with a certain fizzy drink jingle
Plagiarism in the industry is hardly a new thing. Dotted all over the fabric of music, you will find copycats, influences, samples, and homages.

In the case of Oasis, the band suffered one or two further quibbles during their songwriting career - including Cigarettes and Alcohol, which shares simily 'qualities' with the T Rex classic "Get it on" - but more namely, their 1994 track Shakermaker, which shared a few facets from The New Seeker's song, "I'd like to teach the world to sing."

An old 60s hit - who would ever know? Unfortunately for Oasis, the song was also the tune that paved the foundations for Coca Cola's nationwide jingle, "I'd like to buy the world a Coke."

Lawsuits inevitable ensued, and Noel Gallagher joked in the press that, "we only drink Pepsi from now on."
They were one of the core members of the Britpop generation
Whilst America busied themselves with not washing their hair and listening to Nirvana, over in 90s Britain, a new wave of guitar bands were sprouting like ivy. Before long, 'Britpop' was born.

The powerhouses of the decade, were the London-born Blur, fronted by Damon Albarn, singing songs about Coffee and TV, whilst the Manchester-born Oasis were crooning about Cigarettes and Alcohol.

This, inevitably, ignited a very memorable chart war between what NME dubbed 'the British heavyweights', when it transpired that Oasis' Roll with It was to be released at the same time as Blur's Country House. Although, arguably, the battle was more about regional divide than it was about the music, battle did commence, with Blur coming out on top, but Oasis regarded as more broadly popular at the time. Call it a draw?

Well, maybe not. At the time, Damon Albarn compared the rockers to "the bullies I used to put up with at school".

Upon Oasis' split years later, Gallagher and Albarn did eventually make friends, playing the much loved Blur track, "Tender" at a charity concert in 2013.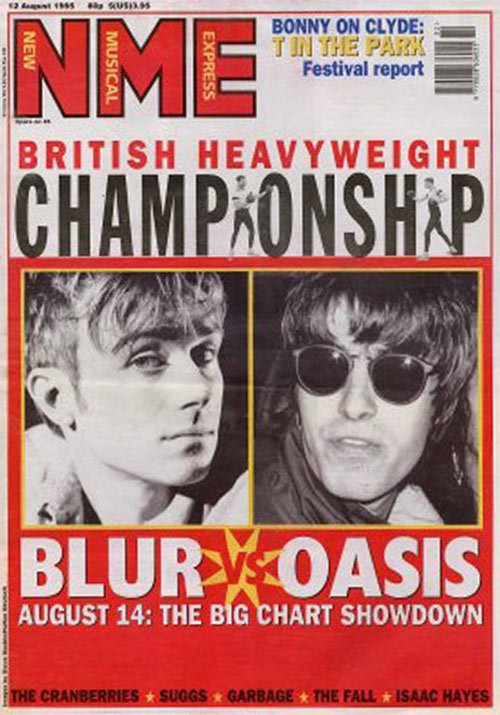 Image from Wikicommons
Some favourite Oasis lyrics (and their meanings)
"Slowly walking down the hall, faster than a cannon ball." - Champagne Supernova
Meaning: "I don't know. But are you telling me, when you've got 60,000 people singing it, they don't know what it means? It means something different to every one of them." - Noel Gallagher
"I know a girl called Elsa, she's into Alka Seltzer" - Supersonic
Meaning: The girl called "Elsa", is actually not a girl, but a Rottweiler the band met in the recording studio.
"Because maybe, you're going to be the one that saves me, and after all, you're my Wonderwall." - Wonderwall
Meaning: "An imaginary friend that's going to come and save you from yourself." - Noel Gallagher. (Wonderwall is a 60s movie, soundtracked by George Harrison)
The band have a lot of celebrity collaborations
Oasis were certainly not a band to shy away from mingling at a party. Amongst their celebrity friends are Kate Moss, Russell Brand (who was best man at Noel Gallagher's wedding) and Notting Hill actor Rhys Ifans' (who took on a memorable starring turn in the bands' hit track "The Importance of Being Idle".

Things don't stop there - with quite famous actor Johnny Depp (!) featuring as the guitarist on album track Fade Away.
They once annoyed Jay Z, but Jay Z took it rather well
Upon a few comments on the 2008 Glastonbury Festival's headliner bookings, Noel Gallagher decided to offend well established rap artist Jay Z, due to him not looking much like a guitar band.

""If it ain't broke [the festival's guitar band headliner tradition ] don't fix it," he said. "If you start to break it then people aren't going to go. I'm sorry, but Jay-Z? No chance."

Jay Z took the words from "the bloke from Oasis" pretty well, and in a spectacular burn, opened his set with the band's most famous track, Wonderwall.
But not as much as the boys annoy each other
Despite a gargantuan back catalogue of annoying pop stars, it is the central sibling rivalry that always made Oasis so razor sharp. Upon splitting up, Noel cited his reasons were simply because, "he couldn't deal with Liam anymore." Indeed, if you type 'Gallagher brothers spat' into any search engine, there is fatal risk of breaking the internet.

Various 'spats' for the pair include an altercation with a cricket bat during the recording of album What's the Story, Morning Glory? and Noel describing Liam as, "the angriest person you'll ever meet. He's like a man with a fork in a world of soup."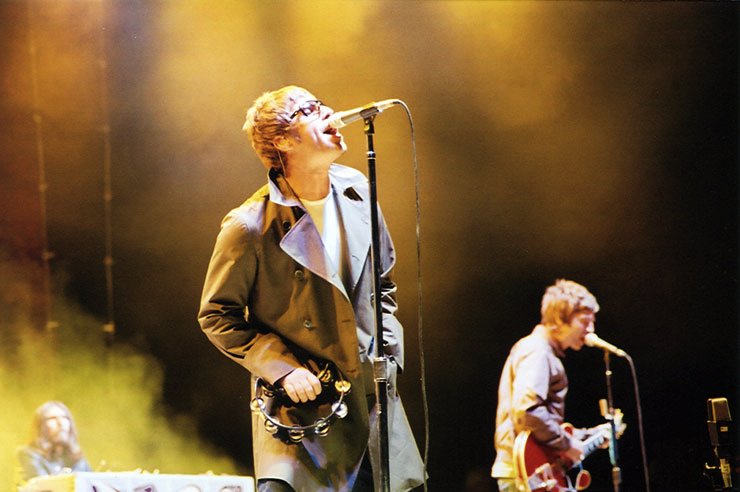 Any bands not on Spotify that you're still craving?