Ask any entrepreneur for a list of the most renowned cities in the world for starting-up in and you can be sure that Tel Aviv will be one of the first names to roll off their tongue, but why exactly has the Israeli city garnered such a glittering reputation in the start-up community?
You are reading an article from The world's best start-up hubs series, to read more about this you can visit the series homepage.
Population: 405,000
Pros: An almost unbeatable tech start-up ecosystem, very strong pool of talent, open business culture.
Cons: The big time difference with the US West Coast can be a big obstacle, Tel Aviv is also a city where scalability is a perennial problem.
Cost: You can certainly find cheaper places to start a business, although you probably won't find any better value.
What to expect: Extremely well developed tech propositions, sitting alongside an open and trusting start-up scene.
To separate the fact from fiction we've spoken with three of the city's hottest start-ups, as we look to assess Tel Aviv's true business credentials. Pini Yakuel is co-founder and CEO of Optimove – a retention automation platform for marketers, Gon Ben David is CEO of Roomer – a virtual marketplace for hotel reservations and Nir Zohar is President and COO at Wix.com – a leading cloud-based web development platform. The trio took time out of their busy schedules to shed some light on the city's business culture and offer up tips for anyone thinking of relocating.
What are best aspects of doing business in Tel Aviv?
Pini Yakuel (PY): Tel Aviv has a strong and mature start-up ecosystem, with easy access to a large number of experienced angel investors, venture capital firms, mentors, and talent. The high-tech talent is a huge advantage here. Employees here know how to think for themselves, they do not require micro-management, and they naturally take on additional responsibilities when they see the need. All of these are crucial elements to start-up success.
Gon Ben David (GBD): The atmosphere is amazing – the creative energy, the collaborative community and the feeling that everyone is so passionate and humane is very refreshing, and adds a very special layer to doing business. Many people look at the personal dimension as a reason for doing or not doing business with specific companies, and the fact that it's so important says a lot about what's unique about doing business in Tel Aviv.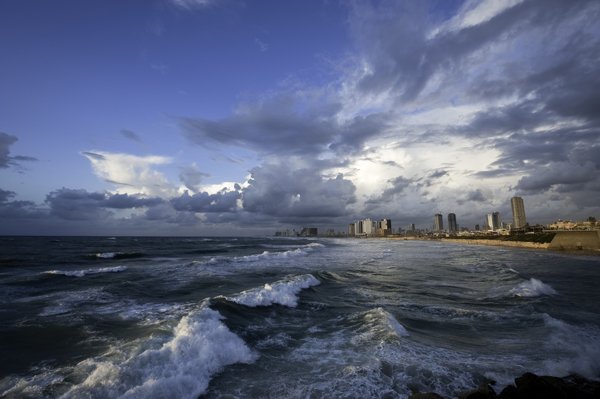 Nir Zohar (NZ): All start-up entrepreneurs are going through similar experiences, and the Tel Aviv tech scene has basically adopted an open door policy, where knowledge sharing is the norm, and you can easily get really great tips from seasoned techies.
Another thing that's important to understand about Tel Aviv is that it's a young and cool city, with a diverse and creative population. It's an inspiring place to live and work, with a talented pool of people to recruit from. To top it all, we're a beach city, and a beer by the sea after work is an awesome way to wind down. I could go on and on – let's just say that Tel Aviv as the perfect atmosphere for start-ups.
What are the downsides to doing business in Tel Aviv?
PY: One big challenge for Tel Aviv start-ups is that there are very few local customers in this small country. This means that B2B start-ups (like mine) need to constantly seek customers overseas, with all the extra expense and cultural hurdles this involves. When a B2B start-up spends its early days focusing on the nearby, easier-to-access customer base, it tends to develop products without the scalability required to support large numbers of huge customers. As a small country, scalability is not in our DNA, but we are learning!
GBD: The time difference with the US is a killer and is probably the biggest challenge, as the time difference from Tel Aviv and the West Coast is 10 hours.
NZ: As a market itself, Israel is relatively small, so most Israeli tech companies have to have an international outlook from the get-go. That's a challenge for some. Products that have been built from the ground up for an international audience are, however, naturally more attractive to investors. You'll also find that you're saving a lot of resources when deciding to launch in new markets, since adapting your product has already been taken into consideration.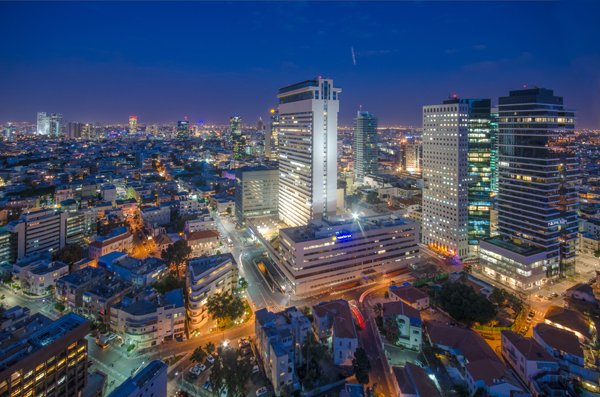 How would you describe the business culture in Tel Aviv?
PY: Focused, high-energy, determined and fun. In this part of the world, high-tech entrepreneurs are the local heroes that young people respect, look up to, and emulate. An important aspect of the business culture here is that the people are highly inter-linked: it feels like everyone is, at most, a second-degree friend or colleague of everyone else. Because it is a small country and almost everyone serves in the army and then goes to university, our social and professional networks are very closely interwoven.
There is less emphasis here on politeness and pleasantries, and more focus on overcoming challenges, solving problems and getting stuff done. Westerners sometimes find this initially off-putting, but once they overcome the cultural differences, they discover that, under the rough surface, Israelis are very nice, caring and intelligent people!
GBD: The start-up business culture is very open and quite transparent – and you can really hear from other entrepreneurs about new things they've created and learned, as well as what didn't work for them and their current challenges. This creates a general feeling of trust and partnership, which leads to very straightforward and easy business collaborations, introductions and overall makes doing business much easier.
NZ: It's about fostering talent, innovation and friendliness. The Tel Aviv tech community operates in a tight sphere, and once you're in the scene, you're likely to cross paths with fellow entrepreneurs over and over again. Because of this closeness, we think of competitors as colleagues, and are not afraid to publicly sing their praises when deserved.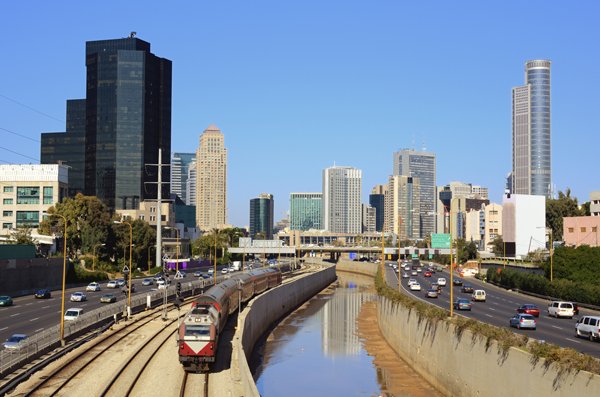 What are the costs of doing business in Tel Aviv?
PY: Tel Aviv R&D talent and office space is expensive, almost as expensive as in Europe or the US. However, both still offer a significantly better cost-benefit than those markets. Company taxes are lower in Tel Aviv than in the US, but not as low as tax havens like Cyprus.
GBD: The basic rent, salaries and other costs – such as legal and accounting - of having an office in Tel Aviv are significantly lower than operating in NYC or SF, and the talent in Israel is quite spectacular – you can partner with A-list developers, designers, marketing and finance professionals, at a much lower expense than in the US.
NZ: Start-ups come in all shapes and sizes, and with budgets to match. We've grown from our original team of three founders working on shoestring budget to a global public company - listed on the Nasdaq in November of 2013 - of more than 700 people in four offices around the world. Our offices in Tel Aviv's dynamic port area today house over 500 of those employees. If you're a start-up that intends to grow as Wix has, you'll need to invest in tools that help maintain your company culture and facilitate collaboration and decision making across those many timezones.
What tips would you give to an entrepreneur thinking of starting-up in Tel Aviv?
PY: If the person is not an Israeli, it is important to start the business in partnership with Israelis, to take advantage of their social and professional networks. Building a start-up company in Tel Aviv should focus on developing an internal culture that values freedom of work and self-expression.
GBD: Be as open and transparent as you can – the more you share, the more you will learn and create value for yourself and for your start-up. People here are very candid, and have a great BS radar – so being honest about your start-up, your challenges and your needs with other people you meet will probably help you in Tel Aviv more than in any other place in the world.
NZ: Get involved! As is probably clear by now, the strength of our start-up eco-system is the community of other bright, eager, smart and giving entrepreneurs. As with start-ups across the globe you'll need to be prepared to work hard, collaborate and innovate as needed too. Tel Aviv is unique and offers everything an ambitious, nimble and creative entrepreneur needs to succeed.