There aren't many more thrilling moments for an entrepreneur than clinching your first sale. Today we ask five of the best how it felt - and how you can achieve the goal...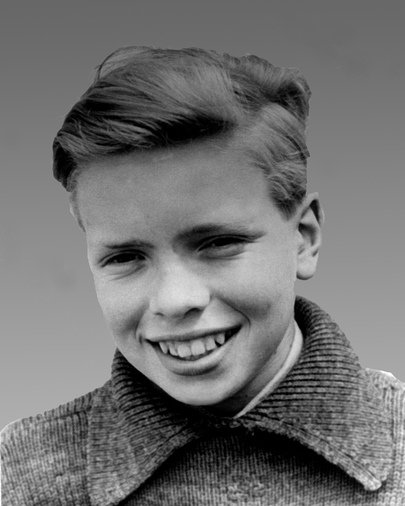 Richard Branson, Virgin Group Founder - One Easter holiday I decided to follow my mother's example and make some money. Undeterred by the school's lack of faith in my ability with numbers, I saw an opportunity to grow Christmas trees. We had just moved house from one side of Shamley Green to the other, from Easteds Cottage to Tanyards Farm, which was a rambling building with many barns and sheds and some land. I went round to talk Nik (Powell, Richard's childhood friend) into the plan. He was also on holiday from his school, which was at Ampleforth in Yorkshire. We would plant 400 Christmas trees in the field at Tanyards Farm. By the Christmas after next, they would have grown to at least four feet and we would be able to sell them. Nik and I agreed to do the work together, and share the profits equally.
That Easter we furrowed the ground and planted the 400 seeds in the field above Tanyards Farm. We worked out that, if they all grew to six feet, we would make £2 a tree, creating a grand total of £800, compared with our initial investment of just £5 for the seeds.
In the following summer holiday we went to investigate the trees. There were one or two tiny sprigs above the ground, but the rest had been eaten by rabbits. We exacted dire revenge and shot and skinned a lot of rabbits. We sold them to the local butcher for a shilling each, but it wasn't quit the £800 we had planned.
There must be something about the festive season which gets young entrepreneurs excited, just look at what our next candidate has to say…
Dom Jackman, Escape The City Co-Founder - My first sale was a business I started when I was 13 years old. I used to sell Christmas trees at the end of my road throughout December and the first sale was to my next door neighbour. She bought two trees for £15 each! What a bargain (eat your heart out, Richard Branson).
Louis Barnett, Chocolatier -
My first sale was to a local restaurant for their dessert menu, a belgian chocolate mousse cake. I was very proud to see my desserts on the menu and soon, by word of mouth, I was making them for other restaurants, which lead to selling to local delis and farm-shops. I experimented by making a chocolate box literally made out of chocolate and decided to approach the local buyer of our local Waitrose store. I never thought for one moment that this would lead to the buyer in London contacting me to go down for a meeting. When that phone call came in I was incredibly proud. The meeting with the head buyer was rather amusing, as she thought my parents - who had driven me down in the car - were responsible for the product. When they left the room to allow us to get down to business the look on her face was one of sheer confusion. After that meeting I went on to supply all Waitrose stores with my chocolate boxes and became their youngest ever supplier.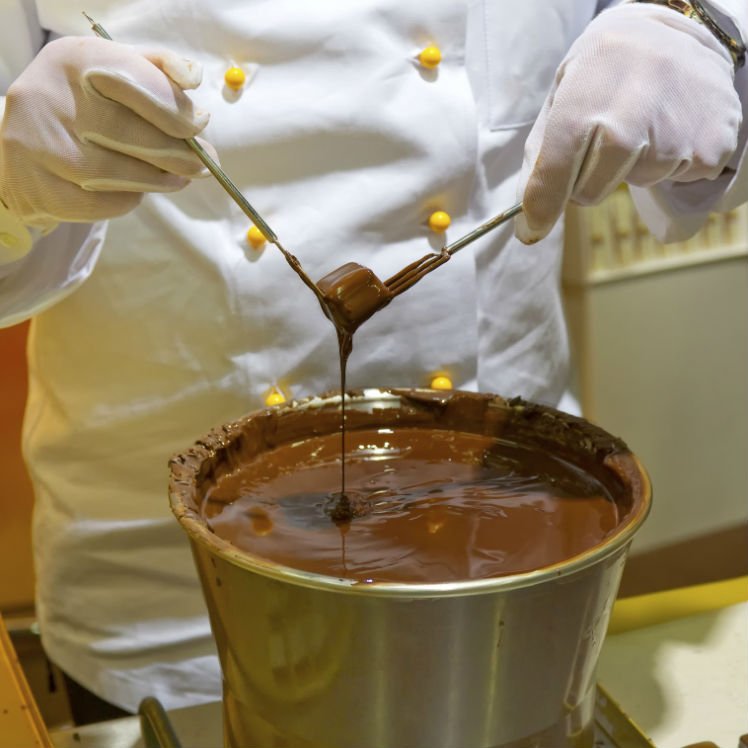 I think looking back, my approach was the right one. It got me noticed and through the doors in record time. There were many lessons that I learned very quickly and understood the importance of deadlines and dealing with a large organisation. Dealing with larger organisations is much harder than a small shop but you have to deliver products on time and be prepared to act quickly.
John O'Nolan, Ghost.org Founder - When I was about six years old and lived in Holland, there was a market every year on the Queen's birthday where kids would go to sell (and trade) their toys. I would spend weeks in advance pricing up my old things and setting up my own stall. Well, I say stall, it was pretty much just a picnic blanket, but whatever.
Veronica Dick, Eat and Think Co-Founder - Deciding what we wanted to sell was easy. As dietitians we meet people every day who want to eat well but are confused by the mixed messages in the media. Our aim was to develop products that helped people to shop and cook well – "No fads. Just sound nutritional advice." Deciding how much to sell the product for was more difficult. Our weekly meal planning service makes eating easy by offering subscribers a nutritionally-balanced meal plan containing recipes, photography, practical advice and a ready-made shopping list to take to the supermarket.
We researched competitor products but found no direct comparison. The meal plans take a huge amount of time and energy to devise but the concept is scalable without increasing the workload of our team, which is useful as we all still practice clinically as specialist dietitians. We opted for volume over high-cost and priced the meal plans at only £4 per month. We wanted as many people as possible to benefit from our plans.
We made our first sale three days after launch. I remember how excited we all were! £4 is such a small amount but we had faith, it was the start of something brilliant. Our first sales were mostly to supportive friends and family or curious colleagues. Our first sale to a stranger happened after three weeks. It was wonderful to know someone was buying into the idea we conceived almost two years earlier. It was hugely motivating and uplifting at a time when we were all working flat out.
Has all this inspired you to start your own business?
Every day this week Virgin Unite is sharing advice on how to start a purpose-driven business.
Louise works at Forum for the Future in the System Innovation Lab. Her core focus is experimental projects and how we bring different people together to understand how we shift systems.
Check out Louise's tips and resources on how to put people and the planet at the heart of your start-up.