Being an entrepreneur can be hectic and stressful, and no more so than in recent years where you're expected to be connected 24/7. But, Richard Branson says, there are ways to deal with that lifestyle to help maintain a balance.
"Mindfulness is one way that many entrepreneurs choose to combat the toll wrought by round-the-clock emails, long working hours and other aspects of our accelerated business culture," the Virgin Founder writes in a recent blog. "The business leader Arianna Huffington says that mindfulness gives her a competitive edge; Steve Jobs did too."
New technologies have changed the way that we do business, and the way that our workday is organised especially. The Virgin Group founder notes that where smartphones were once thought to only bring positives – "giving people more opportunities to meet with others while remaining in touch with the office" – soon enough it became clear that the technology was encroaching on the rest of our lives. "Everybody began to notice that while work and one's private life used to be strictly segregated, the line had blurred," he says.
And with that comes the fact that increased connectivity means there's no way of stepping away from the desk.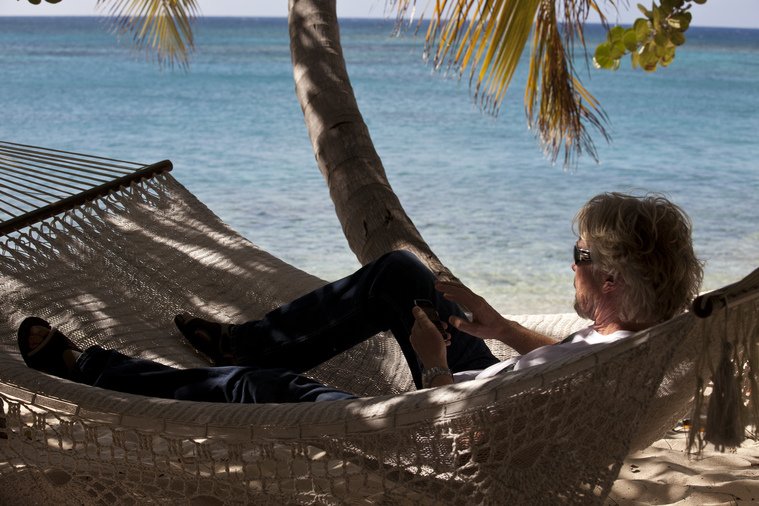 Image credit: Virgin.com
"Burnout is now a very real threat for many workers around the world, which is why we've taken the step of introducing unlimited holiday time and flexible working options at our head offices at Virgin," Richard says. "Other companies have intensified their focus on employee health as well. Arianna told me last year that at the Huffington Post, the introduction of healthy snacks, a wellness programme and mindfulness training has led to a fitter and more productive staff.
"The trick to not burning out is to dictate the way that technology complements your business and your working style, rather than allowing your devices and software to call the shots. One idea that's making a difference is the concept of "fast failure" (perhaps we should call it "smart failure")."
Fast failure means not being afraid of making a mistake because it can be rectified quickly, Richard explains, it also means that lessons can be learned and implemented fast.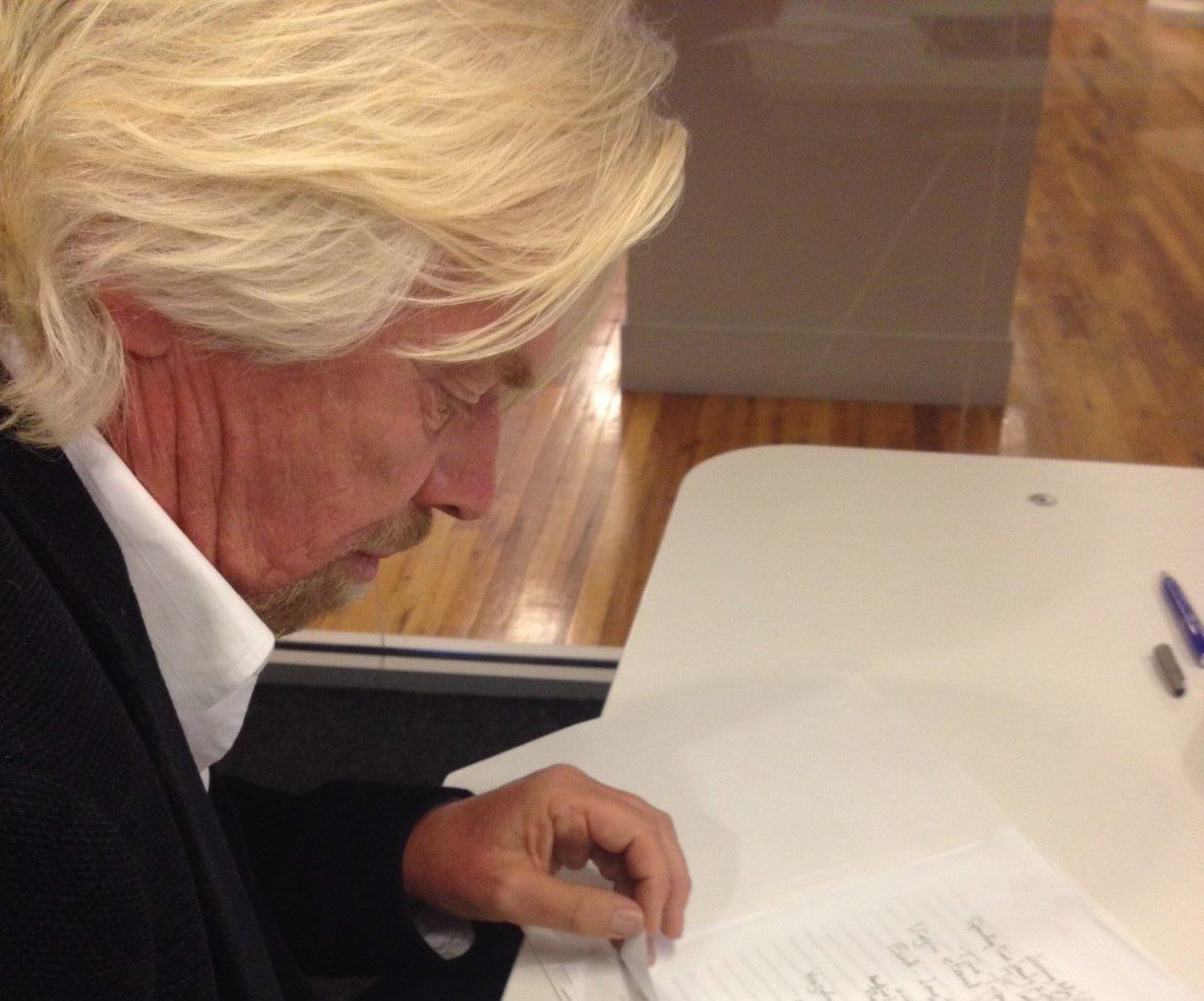 Image from Virgin.com
"At Virgin we now have "fast failure" processes and technology that save time. At Virgin Australia, for instance, we rely on technology that gathers data on everything we do; an open dialogue with our customers via social media that allows us to respond to feedback in real time; and Ideas Lab, our internal innovation platform, which encourages "innovation champions" to step forward with potential solutions to problems the business might be facing.
"This relentless pursuit of the best products and services for our customers across Virgin's companies is essential, as we would never want to stand still. This pursuit of innovation, of course, requires a talented and dedicated workforce – and it requires speed, which can also cause strain."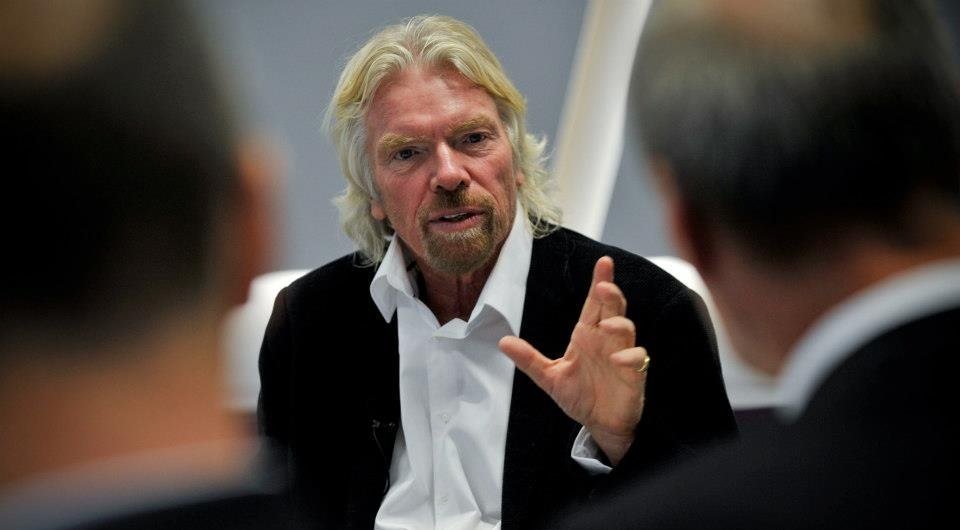 Image from Virgin.com
And that's where mindfulness comes in. Richard says that it's as important as any major technological upgrade.
"When I went on holiday with my family recently, I wasn't afraid to switch on my out-of-office email message. When was the last time you did the same? If you can't recall, then maybe it's time to slow down, switch off your phone and focus on the present. Your business will benefit as a result."
And if Richard Branson can take time out and switch his out-of-office on, then you can too.