Virgin StartUp's Foodpreneur Festival whet the appetite of hundreds of food and drink entrepreneurs across the UK last Friday as the Festival brought them together for a series of insightful workshops and seminars from the industry's best and brightest.
Co-founder of Fever Tree, Charles Rolls, joined a panel discussion on routes to market with Thomasina Miers (Founder of Wahaca) and Jessica Tucker (Founder of Urban Food Fest). Meanwhile, other leading entrepreneurs spoke about branding and production.
After the morning's sessions, Richard Branson, Jessica Tucker and Ross Bailey of Appear Here took to the stage to unveil the winners of Virgin StartUp's Street Food competition. Humpit Hummus and CLAW were crowned the winners and earn a week's free pop-up space at Old Street tube station – a location that sees footfall of 70,000 a day, plus a rent-free pitch for three months at Urban Food Fest, one of London's leading street food markets.
Then Paul Lindley, Founder of Ella's Kitchen and Paddy's Bathroom, joined Richard Branson and Liz Truss MP Secretary of State for Food, Environment & Rural Affairs onstage to announce the winners of Foodpreneur Festival's Retail category. The winners will be trained by the UKTI and offered real-life insight from Paul, before flying to the United States with Virgin Atlantic to pitch to buyers from Target Corporation, one of the biggest retailers in the country who generated more than $70 billion in sales last year.
The deserving winners were Pip & Nut, Double Dutch, Harry Bromptons, Cauli Rice and Mallow and Marsh.
Gem Misa, Founder of Cauli Rice and a finalist of Virgin Media Business' Pitch to Rich, said: "It was a really exciting event and having all of these really passionate people wanting to start a food business in the one room was very inspirational. It was especially great listening to Paul Lindley speak, as he was where I am now a few years ago and has gone on to such success."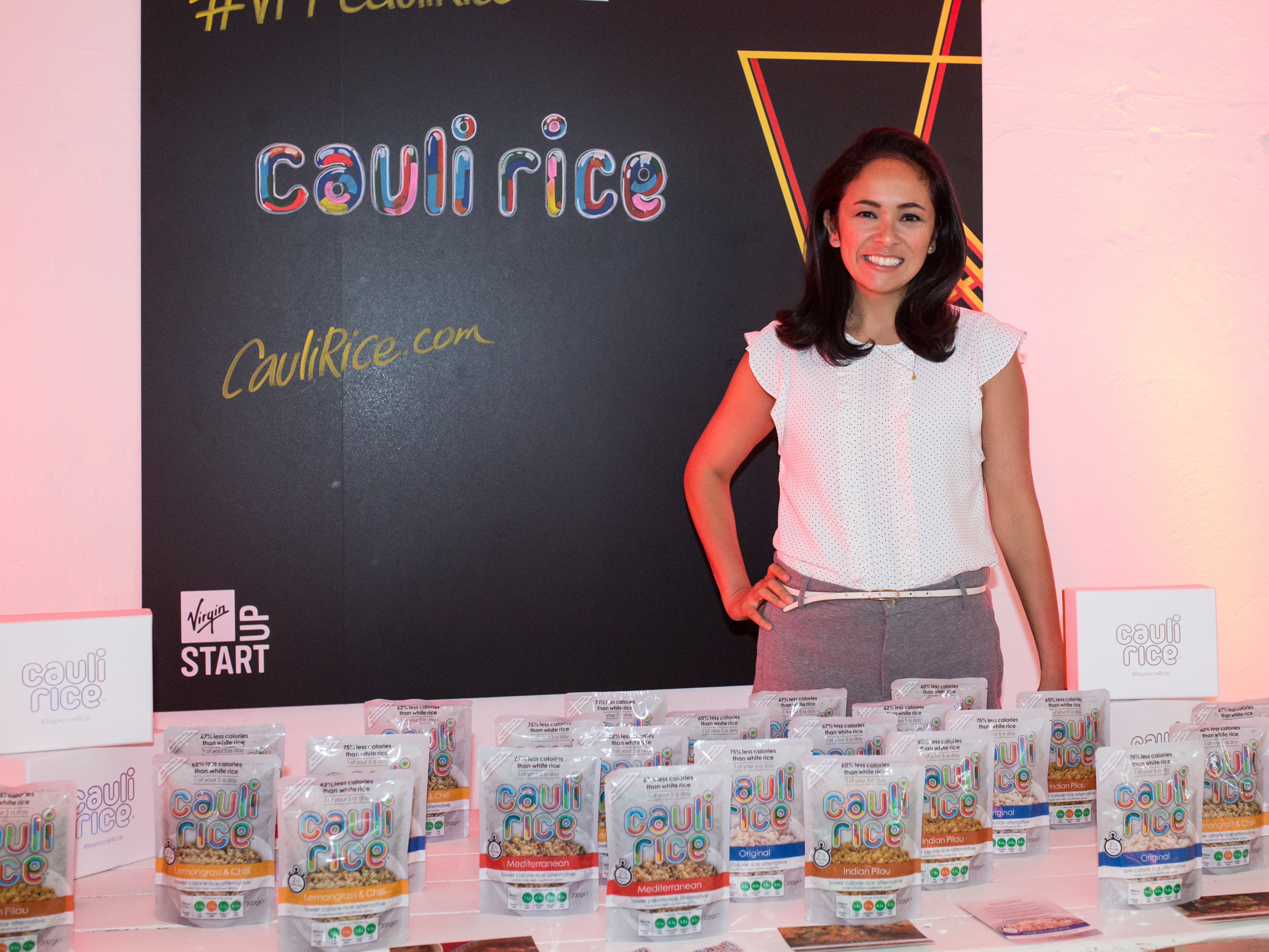 Congratulations to all the winners. Keep an eye out for updates on the retail category winners' movements as they try to break into the US market. Also make sure you visit Humpit Hummus and CLAW at the Old Street pop-up market - your taste buds won't be disappointed.