I'm lucky to be part of a generation that sees the world beyond what it is on the surface. We no longer live in a world built on money, but one that desires to be around for as long as possible. Mother Nature isn't our landlord, but a friend. We're a conscious, caring bunch, and I wanted to ensure RolleyGolf plays a large part in this.
RolleyGolf was the brain child of a cold winter's day in 2006, following an unfortunate event on the golf course, where one of my golfing partners tried to ride his remote controlled trolley, despite the warnings yelled across the fairway, the adventurous golfer broke the fragile trolley under the strain. "Wouldn't it be great if you could ride on your compact golf trolleys…?" My first spark, which soon became known as RolleyGolf.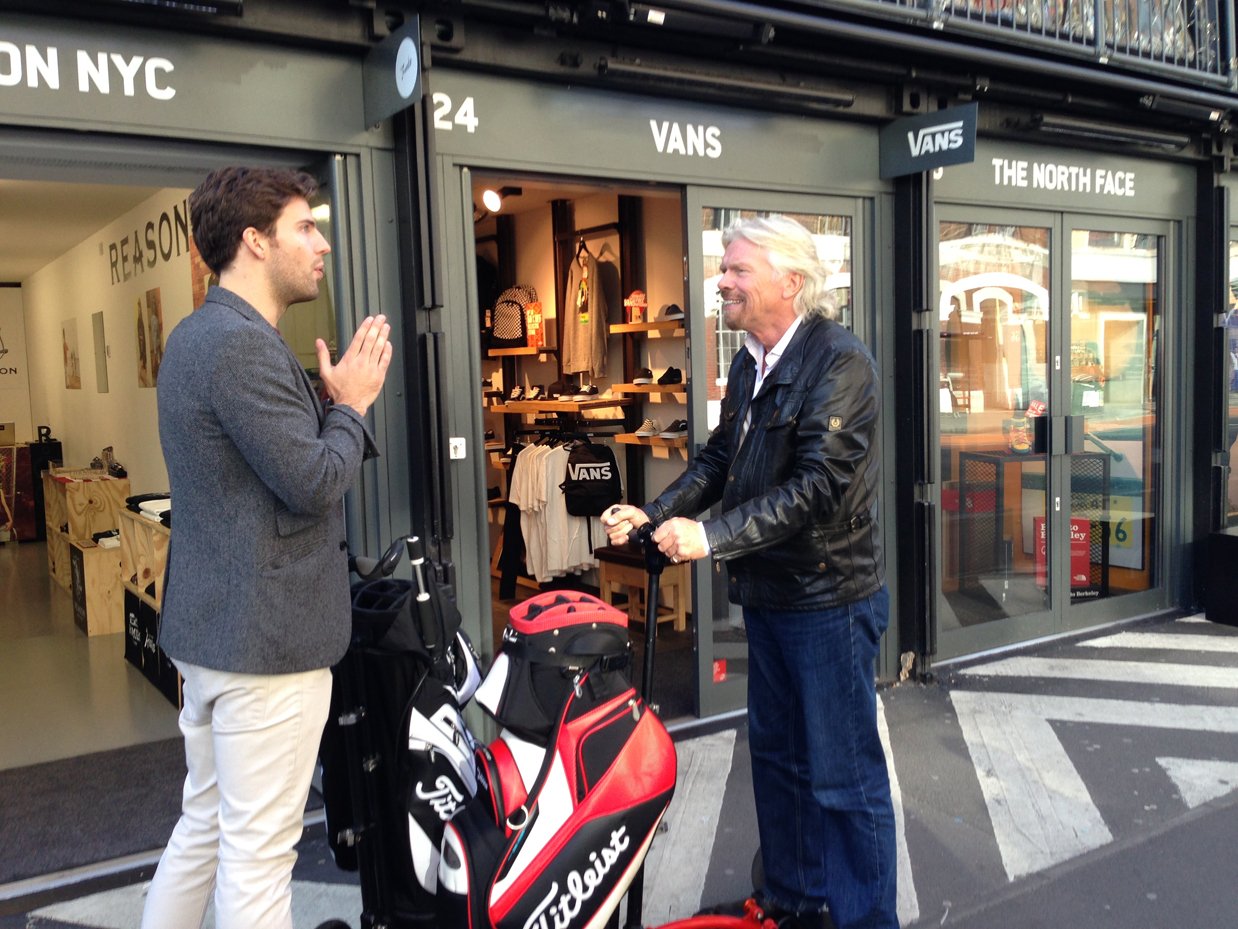 Fast forward a few years and many concepts later, the definitive RolleyGolf was launched under a BETA flag into the golfing world in 2012. I was determined to keep innovating and improving the design to suit the golfer's wildest desires. The small British factory was and still is working very closely with their clients to make sure their technology and new designs are perfectly tailored.
2013 saw RolleyGolf being awarded many awards, including Most Innovative idea and being documented on live TV for its influence on a very traditional market place. Even Richard Branson owns one. So here are my top 10 tips to creating an innovative product:
1. Make it fun
The world is a fun place to be part of. The very first RolleyGolf was fun, and the Rolleys that feature on numerous fairways today are still rather exciting. They make people feel better. They turn a round of golf into an experience.
It's important that RolleyGolf stays true to this. We value the experience, not just with the product alone, but with everything before, during, and after. This business is built on fun. We don't create stuffy, boring events, nor is our customer service an old fashioned process. We're modern and young and full of energy. We want to help people have a better day no matter what your experience with RolleyGolf is.
2. Build relationships
One aspect of business I value above most is the building of relationships. I've met amazing manufacturers, customers, marketers, press-folk and more. The success of RolleyGolf tightly revolves around the relationships we build each day.
When you deal with RolleyGolf - whoever you are - you get an experience. A relationship is started and nurtured over time. Today is a good day, but tomorrow will be better kind of attitude.
3. Evoke emotions
When people first rode a Rolley they fell in love. I can't tell you the amount of sceptical adults who were turned into vibrant children within a mere thirty-seconds of riding one. I vowed a long time ago that this type of emotional experience needed to be replicated each and every time.
I've always been a fan of businesses that build more than products. Companies that involve you on a greater level. My dream has always been to make RolleyGolf a business that evokes emotional desires in the people that come across it. I want to make you feel something!
4. Push boundaries
You don't create greatness by copying what other people are doing. At RolleyGolf we're always pushing the boundaries. You can always get better. Design can always be tinkered with and improved. Quality can always be upgraded with new materials and processes. The journey is one step away from ending, and the only way to negate this is by evolving and taking a new step each and every day.
Businesses are no longer static machines that churn out products and employees and messages nobody cares for. The modern day business is more like a real human being. It has a personality and values that it lives by each day.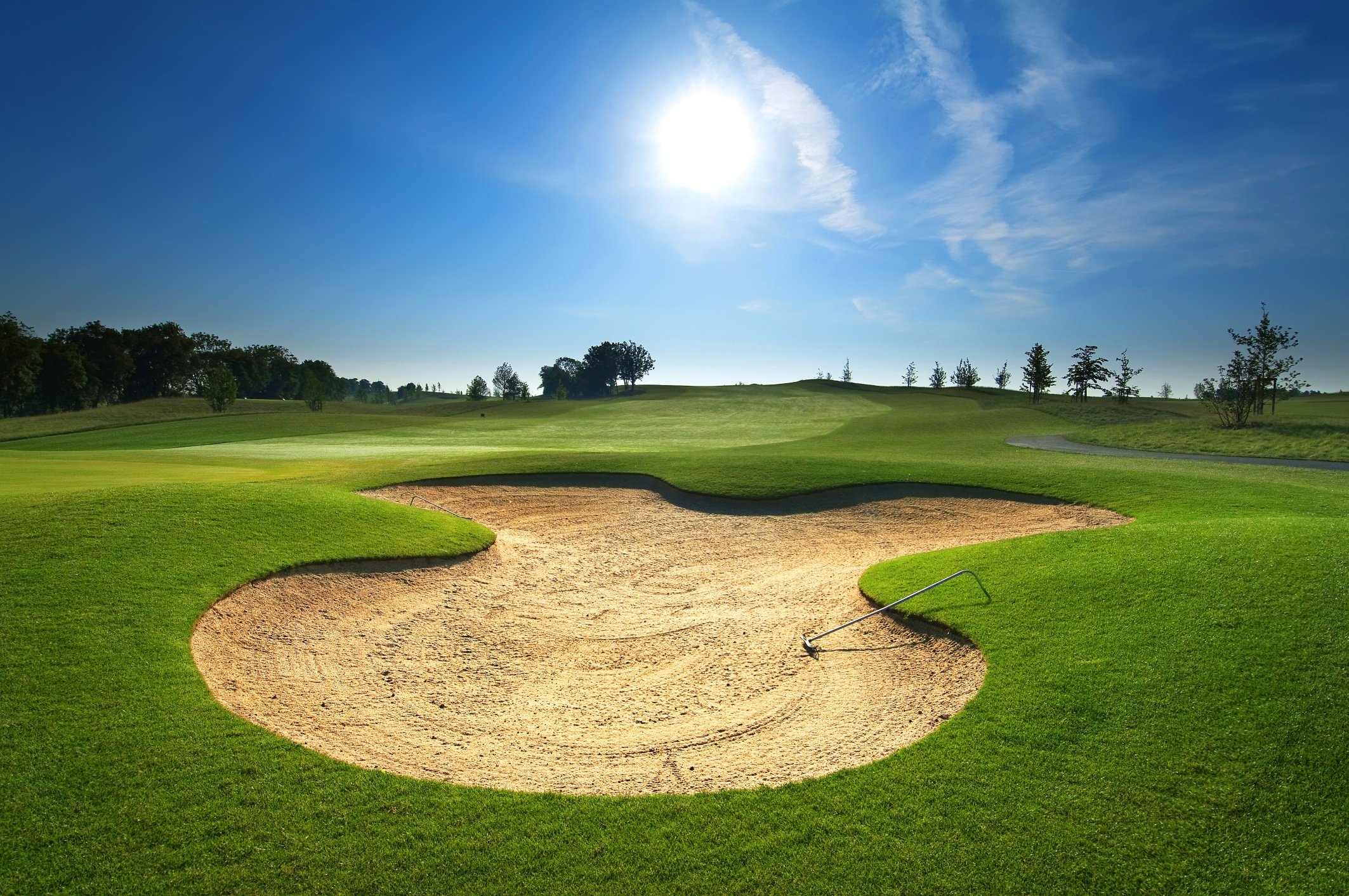 5. Identify core values
Businesses are no longer static machines that churn out products and employees and messages nobody cares for. The modern day business is more like a real human being. It has a personality and values that it lives by each day.
Along this journey I've come across many opportunities, and no doubt I'll continue to do so for some years yet. It's difficult to determine which are the right and wrong routes to take, though, and staying true to who you are is a task we're always conscious of.
6. Passion
Passion fuels everything that we do. It's no coincidence that golf is the first market we entered. I love golf. Other people in the company love golf. It's here where it all began and where passion flows throughout. Where there's passion, there's the belief to create the very best
7. Precision
Precision encourages pride. It's here where you rise above the normal and realise the very best. Everything has a purpose at RolleyGolf, no matter how small and insignificant it may seem. We take pride in every detail.
8. Flexibility
When you strive to be the best you, have to be ready for the unforeseen. It's imperative that you're open to change, evolution, and new directions.
9. Be inspirational
It's not simply about producing quality, stylish products, but those that inspire those around and in contact with them. This is the standard we live by in the RolleyGolf offices. It needs to evoke something in the customer and have them imagining a new world.
10. Excite people
As I've already pointed out, we like to make things fun and exciting. If one of our products doesn't produce that special something, well, it doesn't quite make it into the real world. Excitement breeds experience, and if there's one thing you get with RolleyGolf, it's an experience to remember.
This is what we live and die by every single day, and It's this that drives us closer to our dreams during each new adventure. Whenever I, or a member of the team face a question that cannot be answered, we turn to these values and consider whether it allows us to stay true to who we are. I take pride in what has been built so far at Drive Daddy, and so long as we hold these values tight to our chest, I forever will.
Click here to take a look at the 2013 RolleyGolf brochure
Images from gettyimages