If you work hard, you deserve to play hard - and what better place to do it than Hawai'i? What a blast to launch Virgin America's new service from San Francisco to Hawai'i in true Virgin style, with a Hawai'ian twist.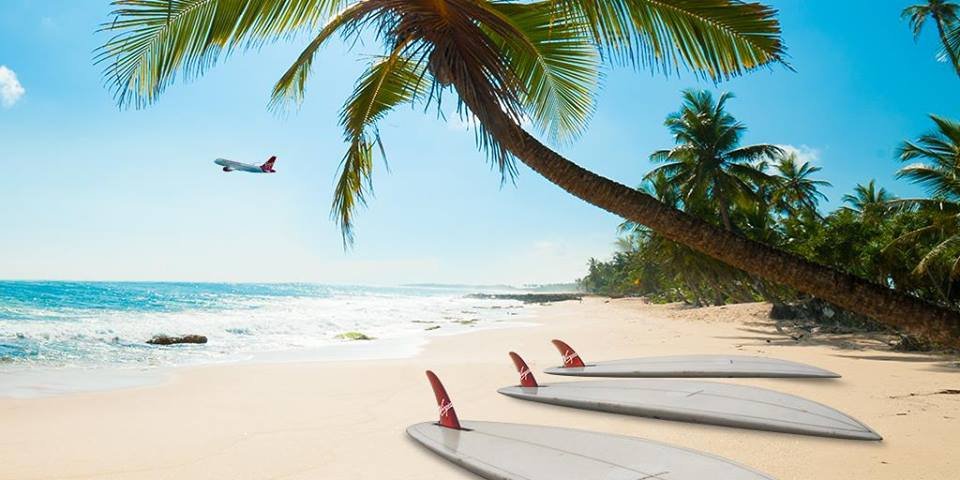 Image from Virgin America
It is always a great day when I get to help inaugurate a new route, but this one is especially thrilling for those of us who love islands. As well as launching our new service from San Francisco to Honolulu, we'll be adding flights to Maui on December 3rd too. Given Virgin America's tech-savvy, hard-working travellers, it is no surprise these new routes are one of the most requested by our frequent flyers (and teammates!)
Image from Virgin America
It was a pleasure to team up with some of the most innovative partners in the Bay Area to celebrate our Hawai'i routes, with Airbnb, LinkedIn and GoPro joining us for the fun. After we held a #Hawai'iscape contest to find two workaholics most deserving of a break in paradise, Kim Christensen and Tim Kersting won the prize and will fly to Hawai'i at a later date to enjoy some downtown at wonderful Airbnb residences. Before we took off for the inaugural flight I popped over to Salesforce and surprised some of their team with boarding passes too.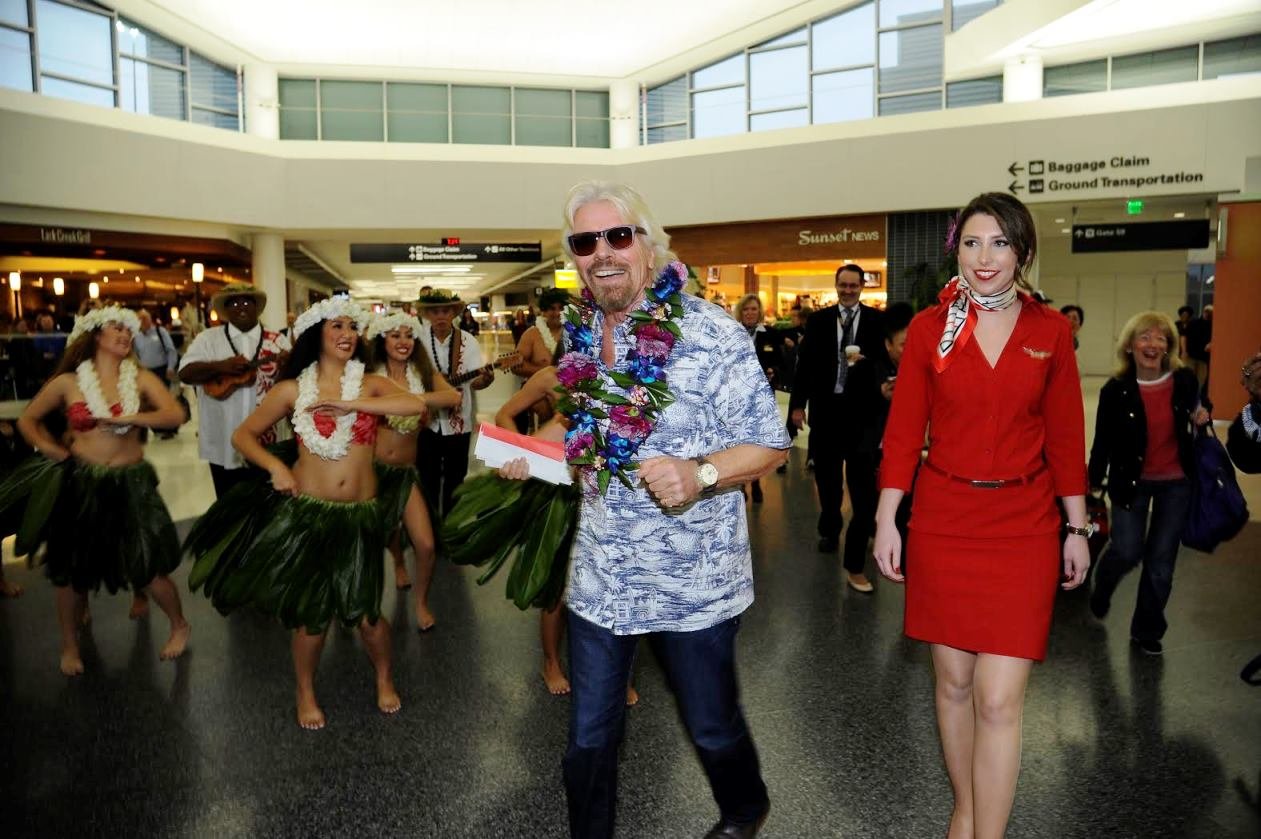 As we made our way through Terminal 2 I was joined by a delightful Hawai'ian band, complete with some delightful dancers. I was presented with a traditional lei and local shirt, and as we danced our way through the airport I handed out more flight passes to unsuspecting travellers, including Evelyn Huang who was about to board a flight to a much less tropical location, Washington DC. After some Mai Tais (it's 5pm somewhere!) it was time to board our new Airbus A320 Pineapple Express, complete with a surfer girl tattoo on the side, and continue the party on board.
It is just over five hours flight from California to Hawai'i, which was ample time to enjoy the hospitality of Virgin America and some traditional entertainment down the aisles. The moonlighting even looks more Hawaiian sunset than office lighting - there is no better way to start your holiday than by flying with us. That's not just my biased opinion either – we just got voted America's Best Airline by 76,000 readers of Conde Nast Traveler magazine for the eighth (yes, eighth!) year in a row.
Image from Virgin America
When we got to Hawai'i, I made a rather exciting entrance (more on that soon), and after exchanging traditional gifts with the governor, I was delighted to announce our plans to plant roots in Hawai'i by supporting some special local causes. We are proud to offer a $25k donation to Pūnana Leo, a non-profit that supports Hawaiian indigenous language education programs. In addition, Virgin America and Airbnb are pledging $100k to Make-A-Wish Hawai'i to fulfil the wishes of children battling life-threatening illnesses.

Image by Virgin America
Hawai'i really is a beautiful place and I can confirm the rumours about the warmest welcomes in the world are very true indeed. With the spectacular surf and scenery, the delicious food and the charming people, it is easy to see why Hawai'i is the number one tourism destination from the West Coast, with more than 3.4 million visitors in 2014.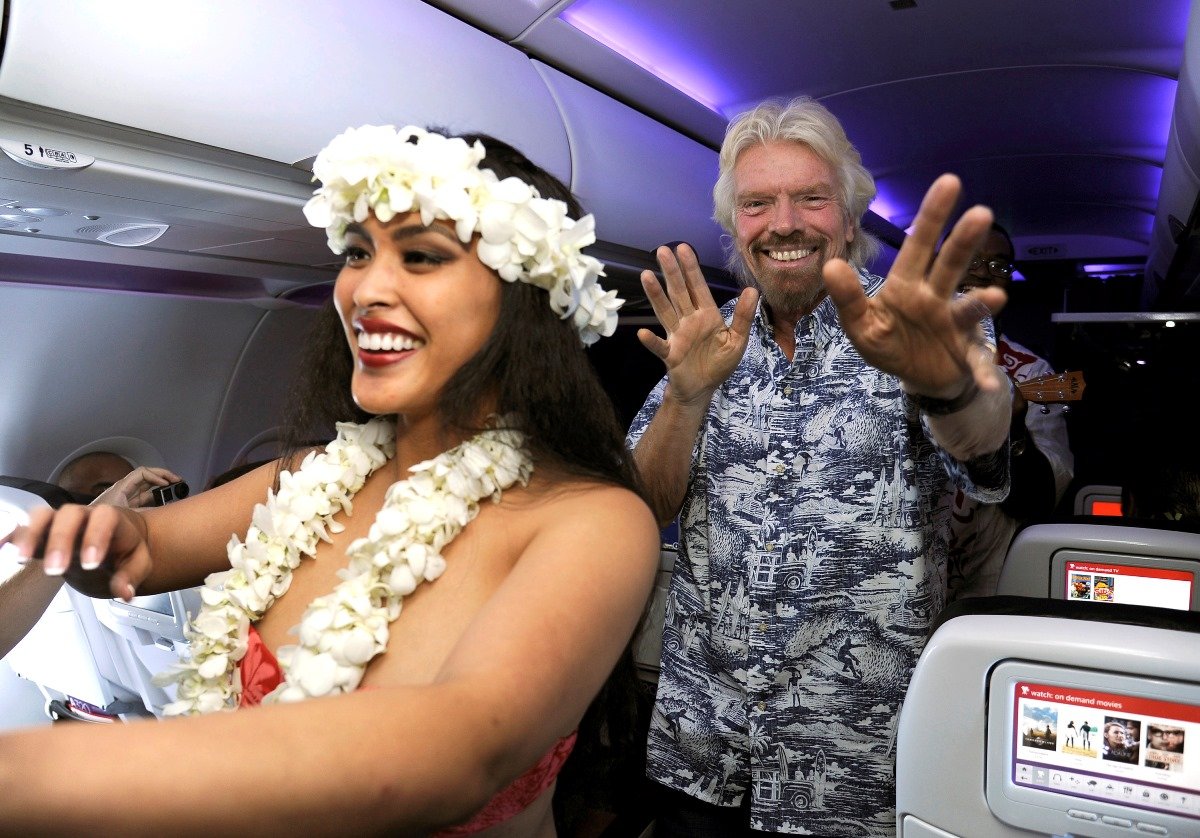 Image from Virgin America
By the time we moved the festivities over to our spectacular Airbnb, the party really was in full swing. As well as our guests and some wonderful locals, I loved letting my hair down with our team, who really do make all the difference and bring the fun and style back to flying. There was plenty of laughing and dancing and not much sleeping – the way every great party should be.
I don't believe there should be any separation from work and play. I'm writing this while sitting outside my stunning Airbnb overlooking the ocean in Honolulu – does this count as work, or play? Thankfully, with Virgin America, you can work hard and play hard simultaneously while you fly on the best airline in the US. Aloha O'ahu!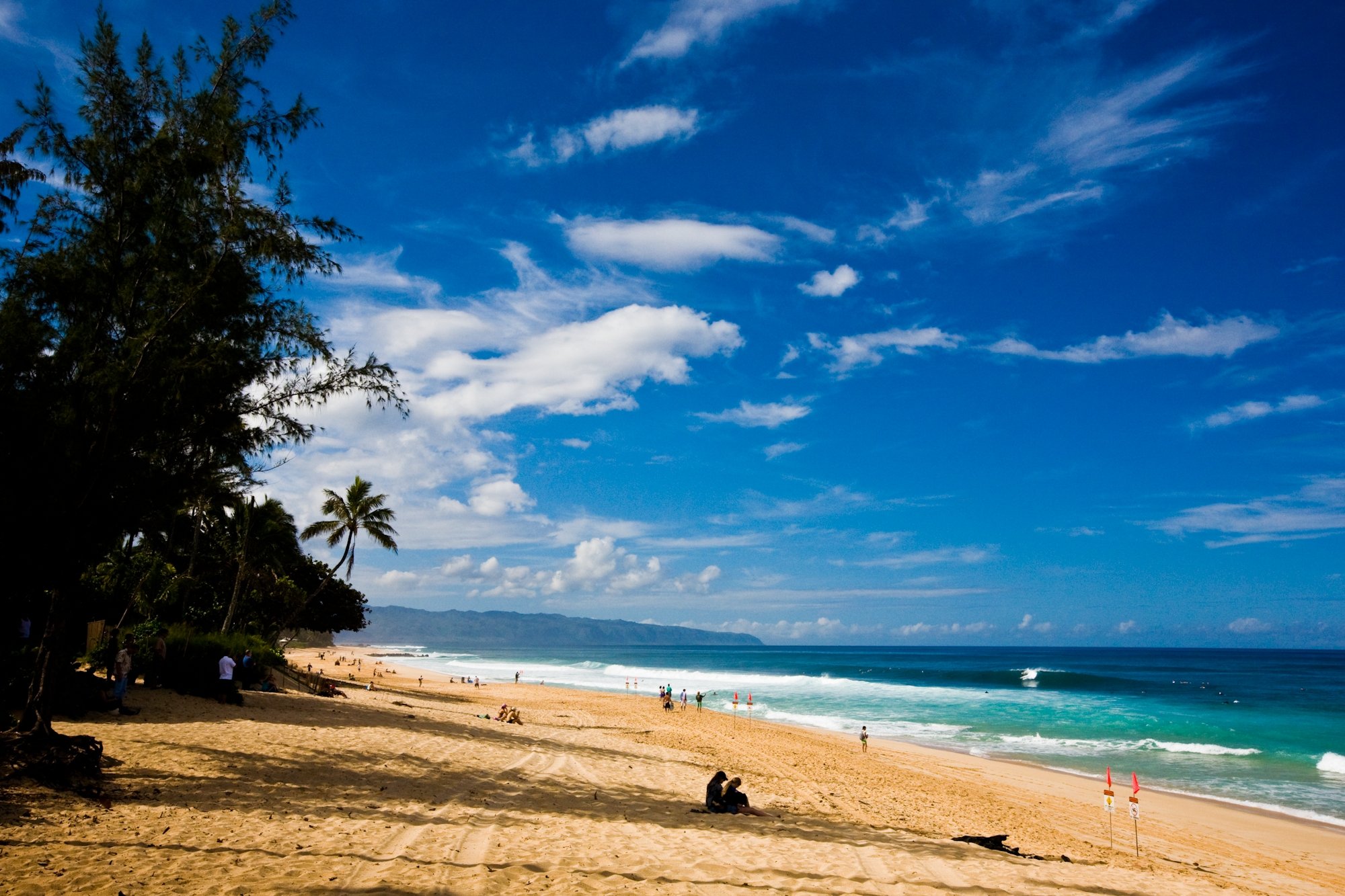 Hawaii Tourism Authority (HTA)/Tor Johnson