Had enormous fun testing some amazing new drones on Necker Island. Drones polarise, as many people associate them with law enforcement or the military. But I'm excited about how they can be used to make the world a better place.
Earlier this year, the Consumer Electronics Show described 2014 as "the year of the drone". In the last month alone, Google has unveiled a new drone delivery system, the Pentagon has announced a new drone base in the Sahara, and conservationists have been using drones to monitor, study and protect endangered species.
For full disclosure, I've recently invested in 3D Robotics – a company that develops personal drones and the technology and software around them – because I'm excited by the possibilities they present. They're increasingly affordable and relatively easy to use, which gives many more people access to useful, real-time information about the world around them.
Chris Anderson, co-founder of 3D Robotics, brought six drones to Necker Island recently, and you can watch our chat about the potential for drones in the film below.
It's amazing to see just how many useful applications exist for drones. A few weeks ago, I was deeply saddened to hear that rhinos are being airlifted away from Kruger National Park in South Africa because of the continuing threat from poaching. Over the last 40 years, we've lost 95% of the world's rhinos; this year alone, more than 400 rhinos have been poached in Kruger. Kruger is roughly the size of Israel, an area too vast to police effectively on the ground alone. Here, drones could become a powerful instrument to monitor and track poachers. Already NGOs, researchers and even Google are supporting various projects using drones to tackle the problem.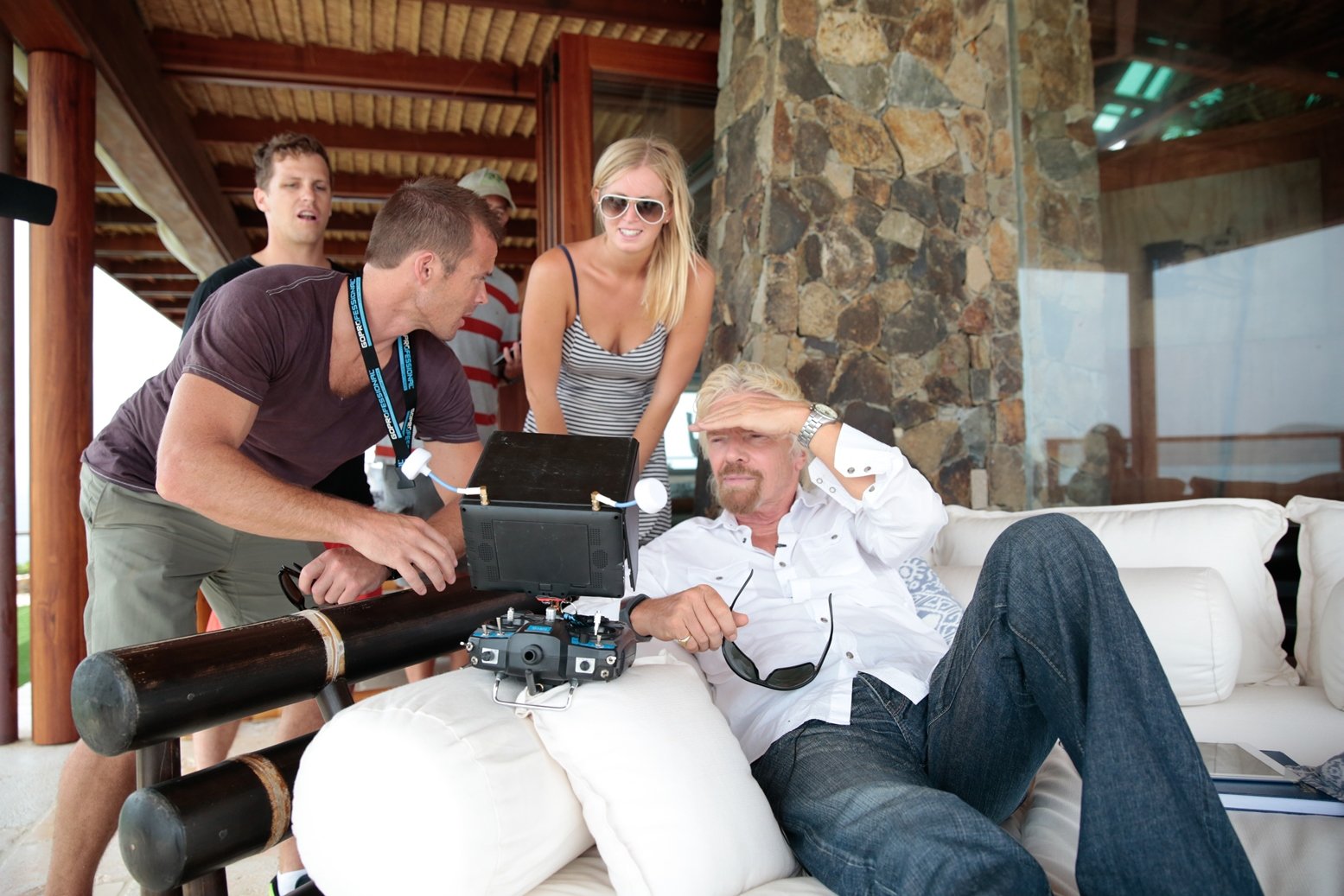 As is the case with all technology, we have a choice. We can design and use drones to make the world a better, safer, fairer and more fun place. Or we can use them to create further divisions between people. How do you think we could use drones for good?
We're sharing some of the positive ways we can use drones in our 'Drones for good' series over on Virgin Unite, starting with this piece, Drones: the good, the bad & the future, looking at how drones are being used around the world now. If you've got any good examples or ideas, get in touch with Unite on Twitter, I look forward to reading them.