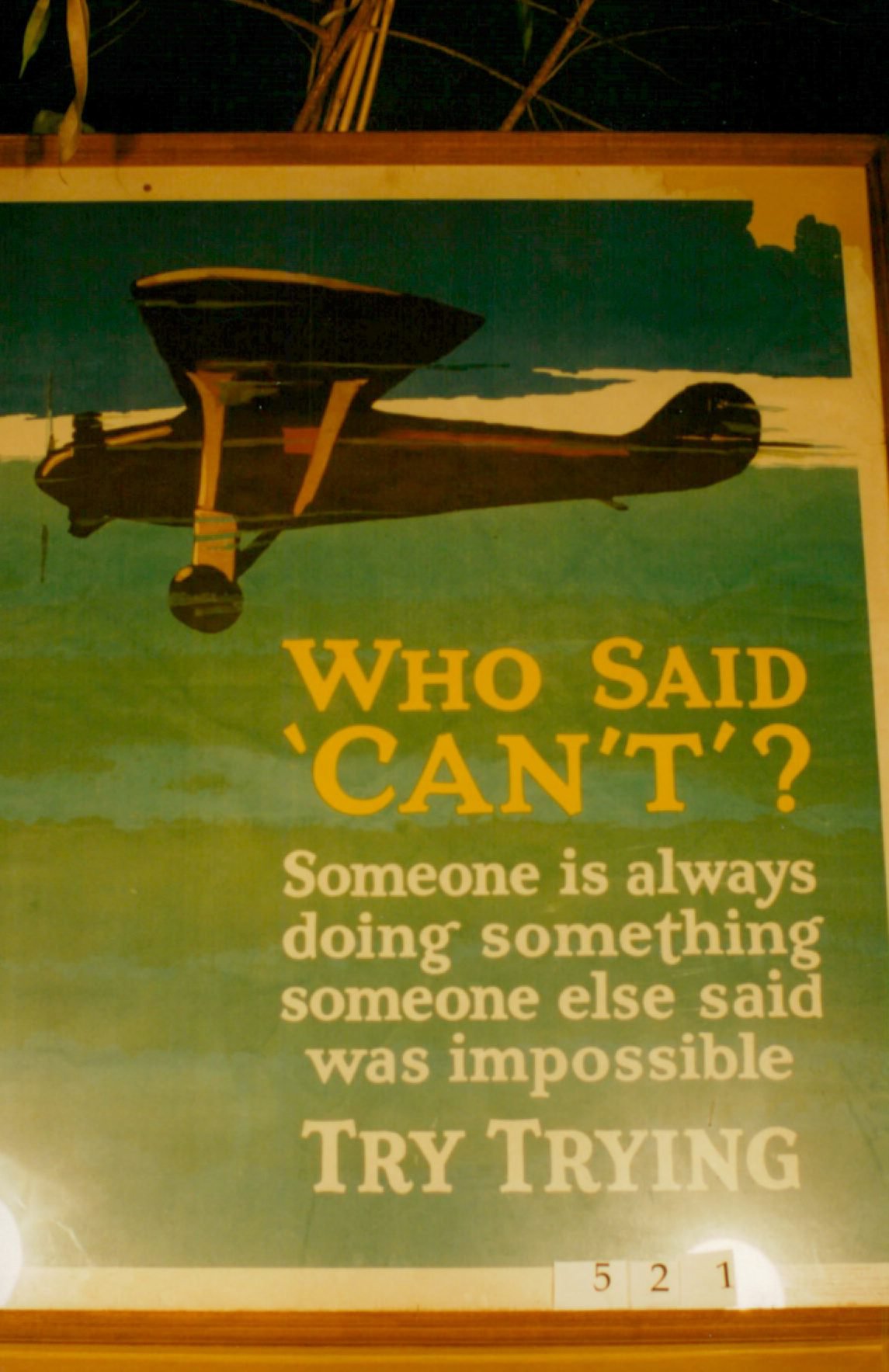 Image from Virgin.com
"Who said 'can't'? Someone is always doing something someone else said was impossible. TRY TRYING." It's an inspiring message, and seemed fitting as we spend January celebrating the benefits of failure for people who want to go on to succeed.
This poster was one of many items I bought from a bric-a-brac shop in Westbourne Grove, in London. We had it up on the wall in the houseboat we lived during the early days of Virgin. Another poster I found in the bric-a-brac shop, an ad for Danish bacon that featured a pig and a chicken having a conversation over a fence, resulted in the biggest selling compilation series in music history – Now! That's What I Call Music.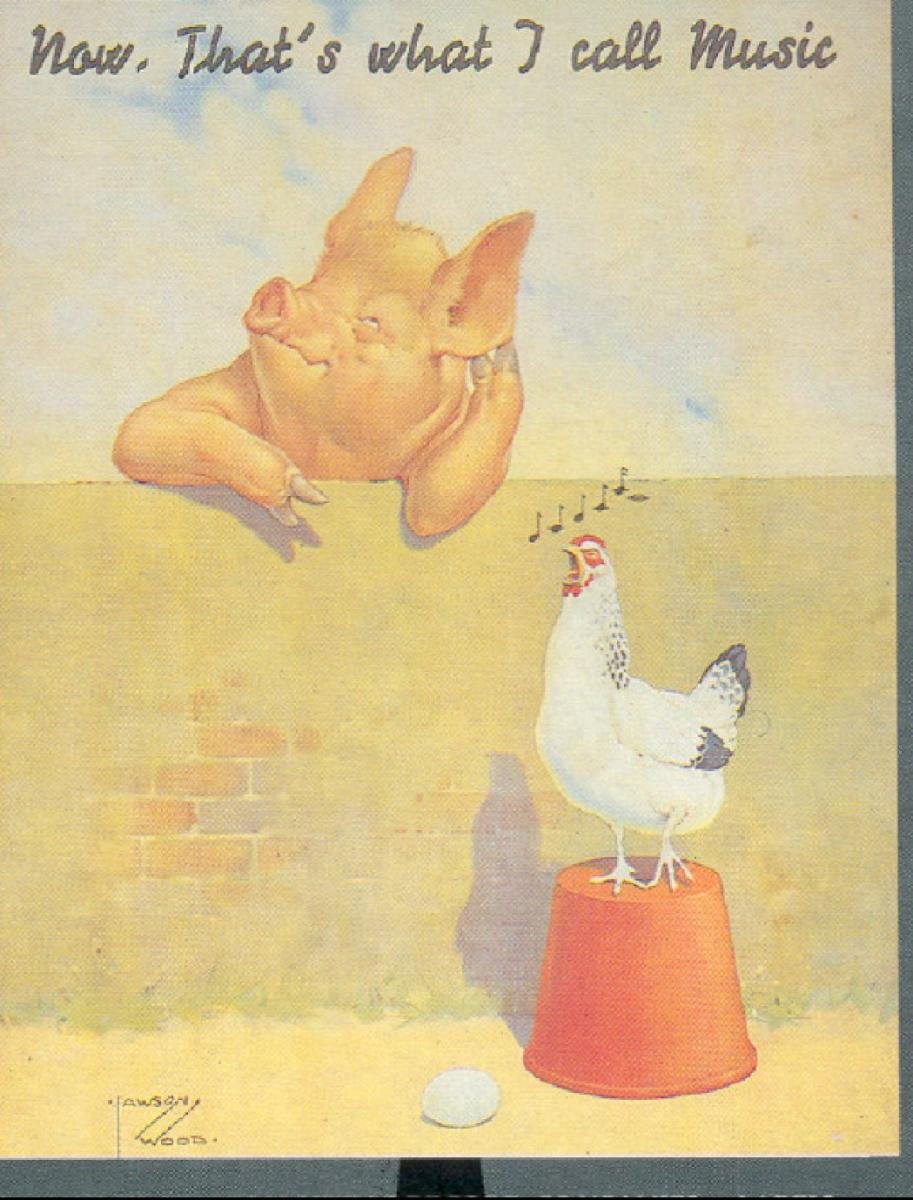 Image from Virgin.com
The bric-a-brac shop was also the place I met a young lady named Joan. She was the reason I kept going into the shop – pretending to be interested in buying items when really I just wanted to talk to her. Of course, we went on to get married.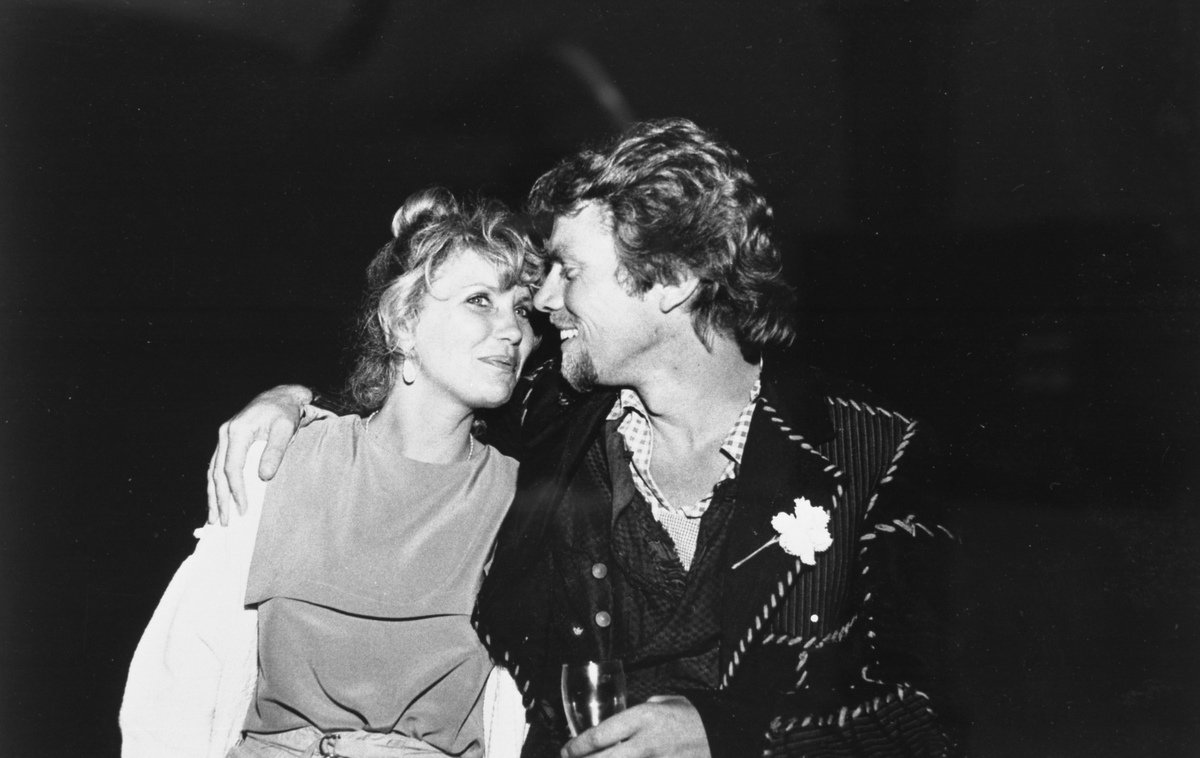 Image from Virgin.com
The plane poster appealed to my love of flying as well as my spirit of adventure. It reminds me now of some more inspirational words, from a man who is more synonymous with cars than planes – Henry Ford. "Whether you think you can, or you think you can't - you're right."