Spent a fun few days in Las Vegas recently. I would tell you all about it, but as everyone knows, what happens in Vegas, stays in Vegas.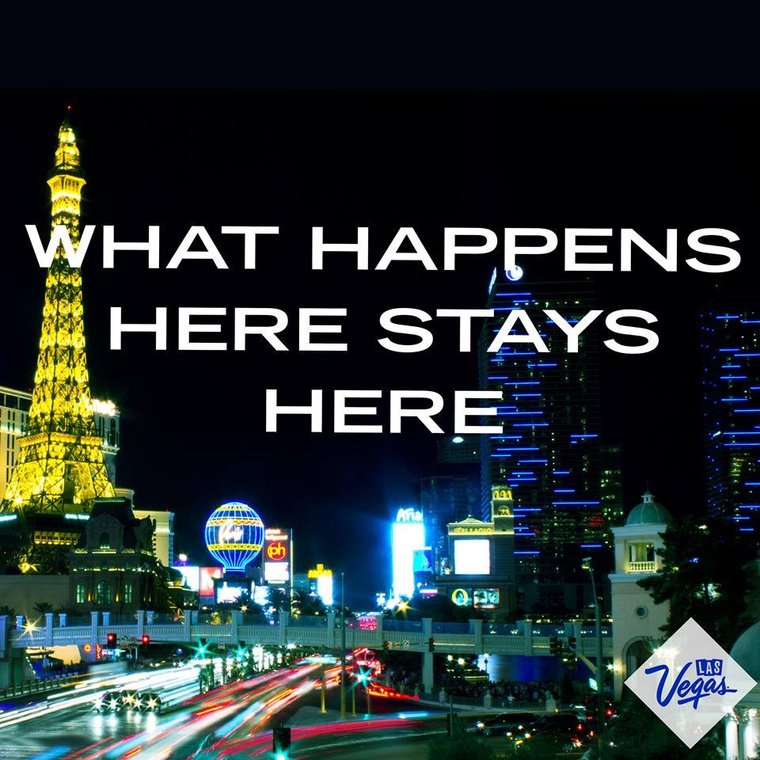 Ok, ok, I'll share a few highlights. I was doing a speaking engagement and preparing to go onstage, when the organisers informed me I would be getting a classic Las Vegas welcome, with some delightful showgirls ushering me onstage.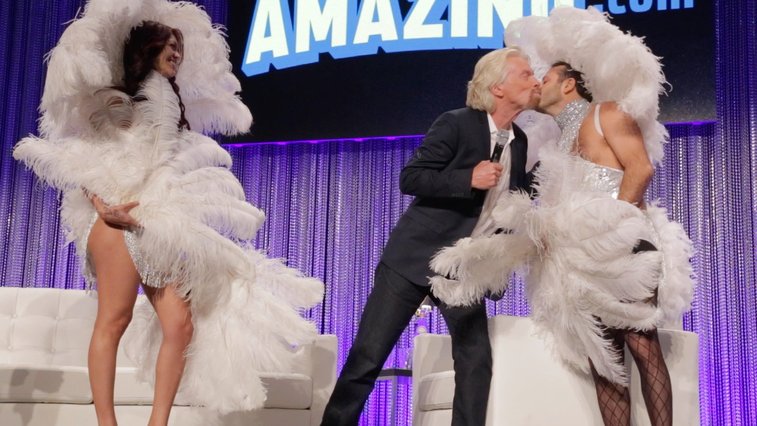 Image from Yanik Silver
Or so I thought. All seemed to be going to plan, and I went to give the ladies a thank you kiss as we reached the stage. Then as I got closer, I realised it was none other than my good friend Yanik Silver. As you can see from the photo below, I don't think he will try that trick again in a hurry!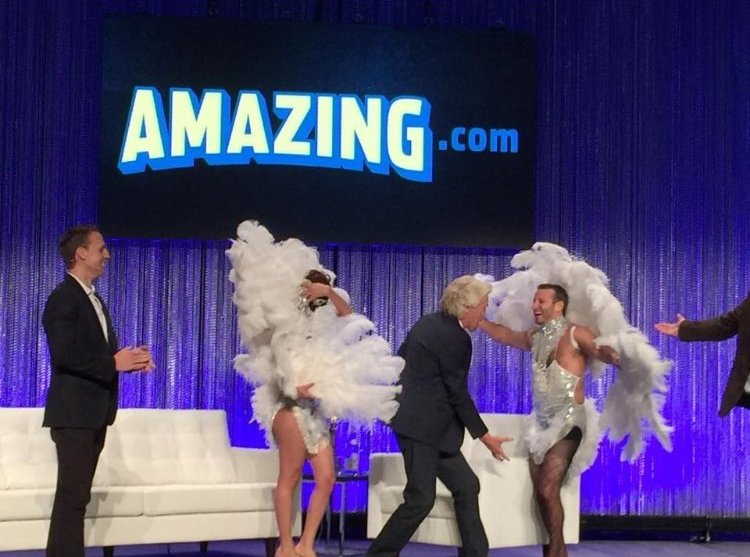 Image from Yanik Silver
Then again, Vegas is a place renowned for its transformational qualities, as this Visit Las Vegas ad testifies.
While I would always advocate simply being yourself, it is great to get away from it all every now and then and let your hair down.
We also headed to the casino for a quick flutter with Yanik. It reminded me of when I took Holly and Sam to Vegas when they were teenagers to show them the perils of gambling. I gave them £50 each and let them play, to show them how quickly their money could disappear. After losing everything at the roulette table within 20 minutes, we went for a drink and I explained the only people who made money out of casinos were the owners.
Half an hour later we left the bar and passed the table we'd been gambling on. Everyone on the table stood up, moved to one side and gave us a round of applause. We'd left a couple of chips on the table and somehow they had turned into a small fortune. We split the winnings amongst everybody on the table who had been good enough to let us know about our win. My fatherly advice went out of the window!
However, I would advise to never gamble more than you can afford, and if you manage to double your money, walk out quick. That's exactly what I did last week with Yanik. We were lucky enough to win a couple of hundred dollars, and then I went out and bought Joan a Valentine's present.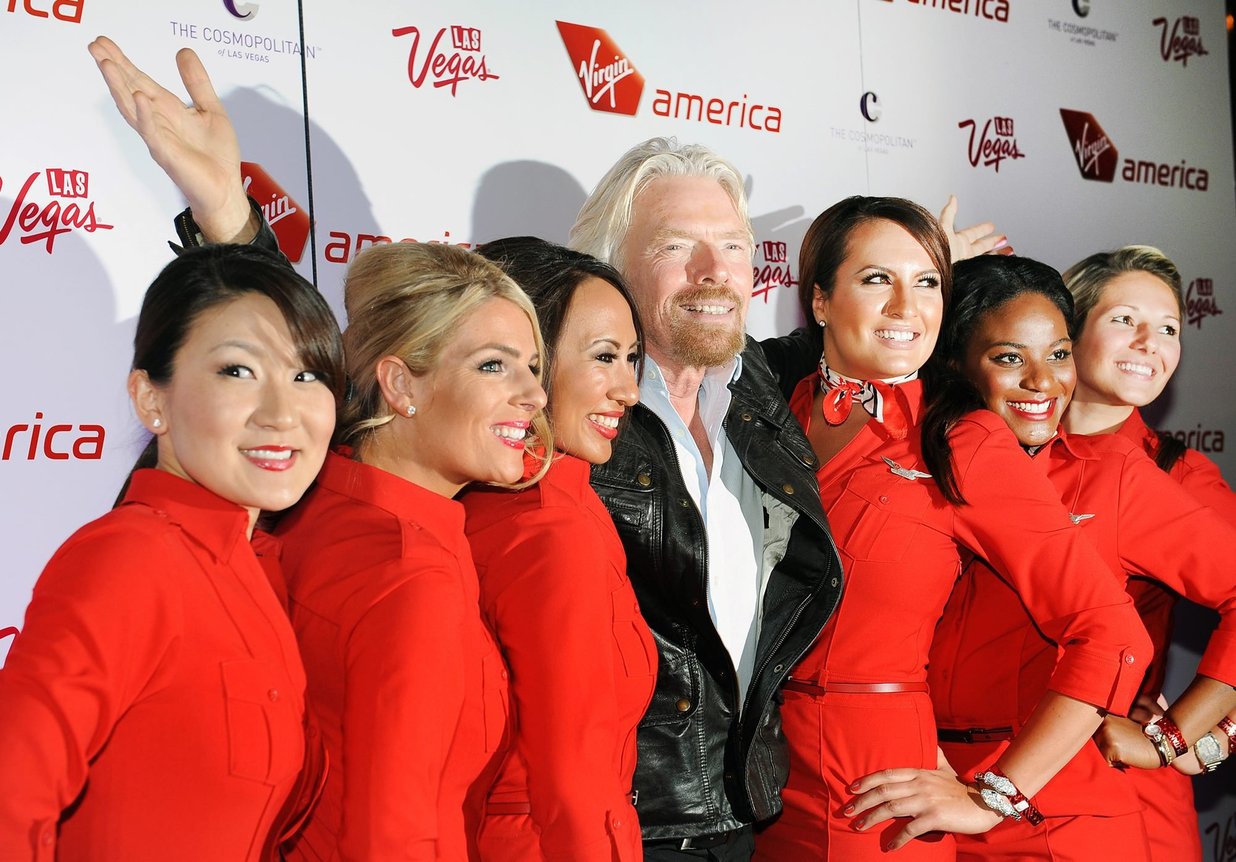 Image from Virgin America
Las Vegas has a special place in my heart as one of the mainstay destinations for our travel companies and our customers. Virgin Atlantic and Virgin Holidays, and now Virgin America, have all been bringing happy holidaymakers to Vegas for many years, and I'm sure we'll continue for a long time to come.
I'll never forget when we launched our Virgin America route to Las Vegas, as I celebrated the inaugural flight from San Francisco by jumping off the top of the Palms Hotel and Casino. As many of you will be aware, it turned into a very painful experience!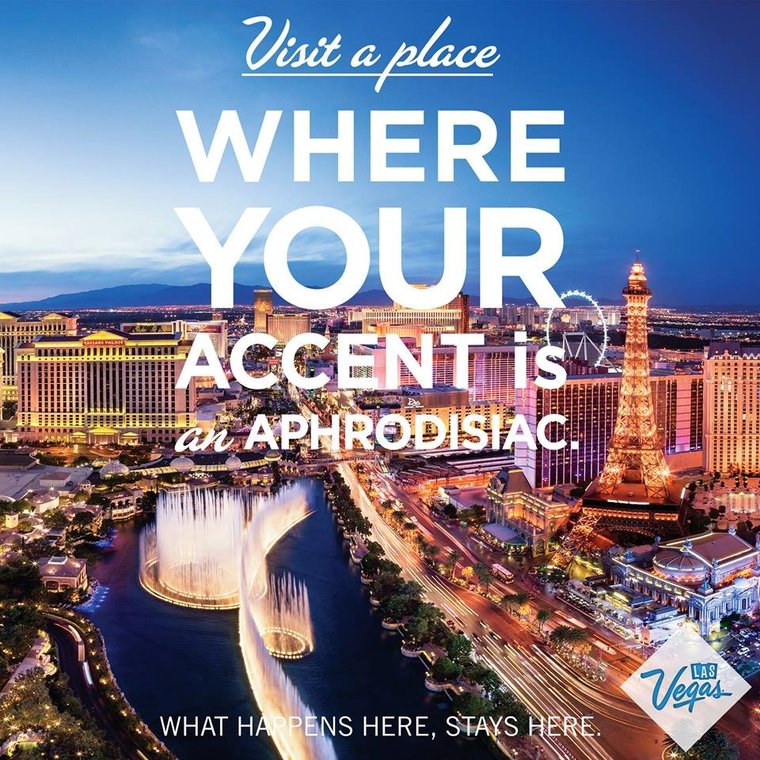 However, it hasn't stopped me coming back many times since. As yet another clever (and very true) Las Vegas ad aimed at us Brits says: "Visit a place where your accent is an aphrodisiac!"