'Judge me after you walk a mile in my shoes.' The places you work are like shoes: offices are designed for a company's purpose and expectations and then get worn in and customized by its employees. Offices are places where we spend most of our days and that should nourish our productivity.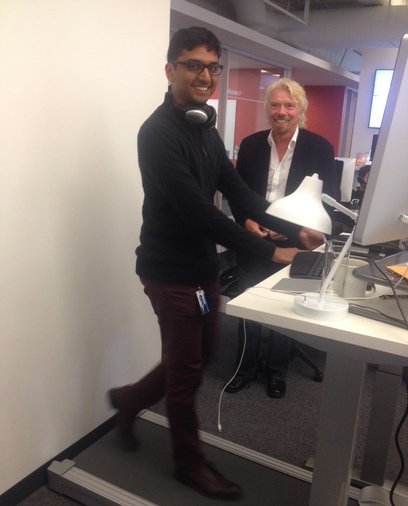 Another attribute of productive, creative work spaces is inclusivity. I visited Jack Dorsey and the team at Square; the office has an airy, open feel that invites possibility. Meetings take place in what looked like padded picnic tables, which offer both privacy and concentration and also openness and transparency. Perfect for either solo time or a brainstorm.
The space is inclusive and innovative also because robots are used for meetings with employees in their New York and Japan offices. Apparently having a physical proxy, even if it is a screen with legs, does make you feel like the other person on the other side of the planet is right there with you. Here we are being bossy…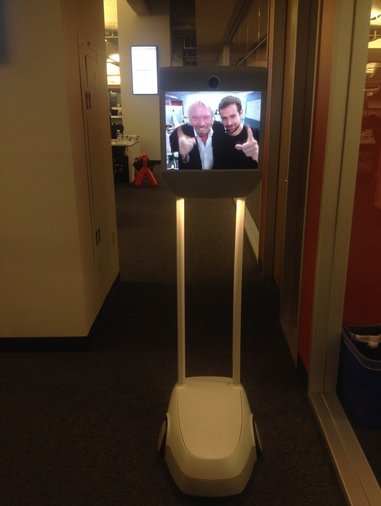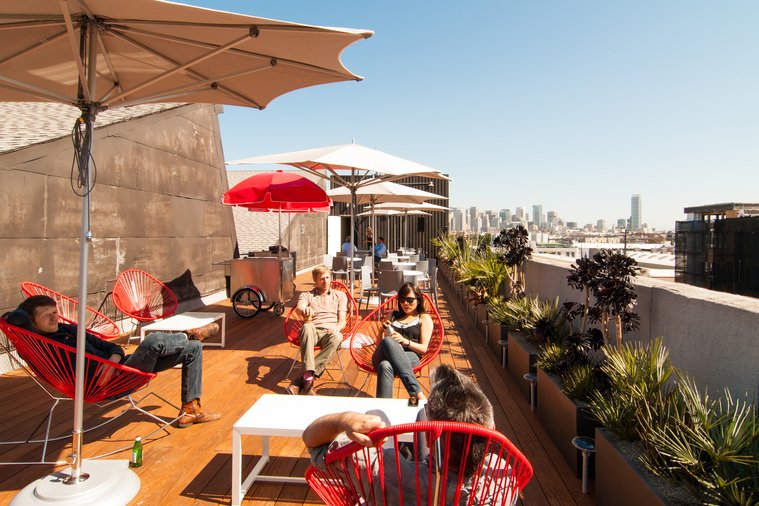 Smart offices also offer choice. "Self-awareness meets freedom and opportunity" equals great work, says photographer and CreativeLive co-founder Chase Jarvis about the thinking behind their office design.
CreativeLive's space features a combination of airy lofts and cozy lounges, while the building's industrial roots brings in lots of warm natural light. The most social spot is the communal lunch room where CreativeLive instructors eat alongside interns and managers, sharing food and learning experiences that inspire us all.
I am fortunate to call Necker Island my office. The seamless path between indoors and outdoors allows me to unplug while staying connected and allows both creative thinking and restorative pause.
What does your office say about your brand and purpose?