Ferris Bueller's Day Off is one the best-loved films of all time, and fits perfectly with what Virgin is all about. It's fun, it's upbeat, it's cheeky, and it puts a smile on everybody's face.
When we were deciding how to kick-start the Grand Opening of Virgin Hotels Chicago, we knew we wanted to recreate the iconic Chicago street parade scene from Ferris Bueller.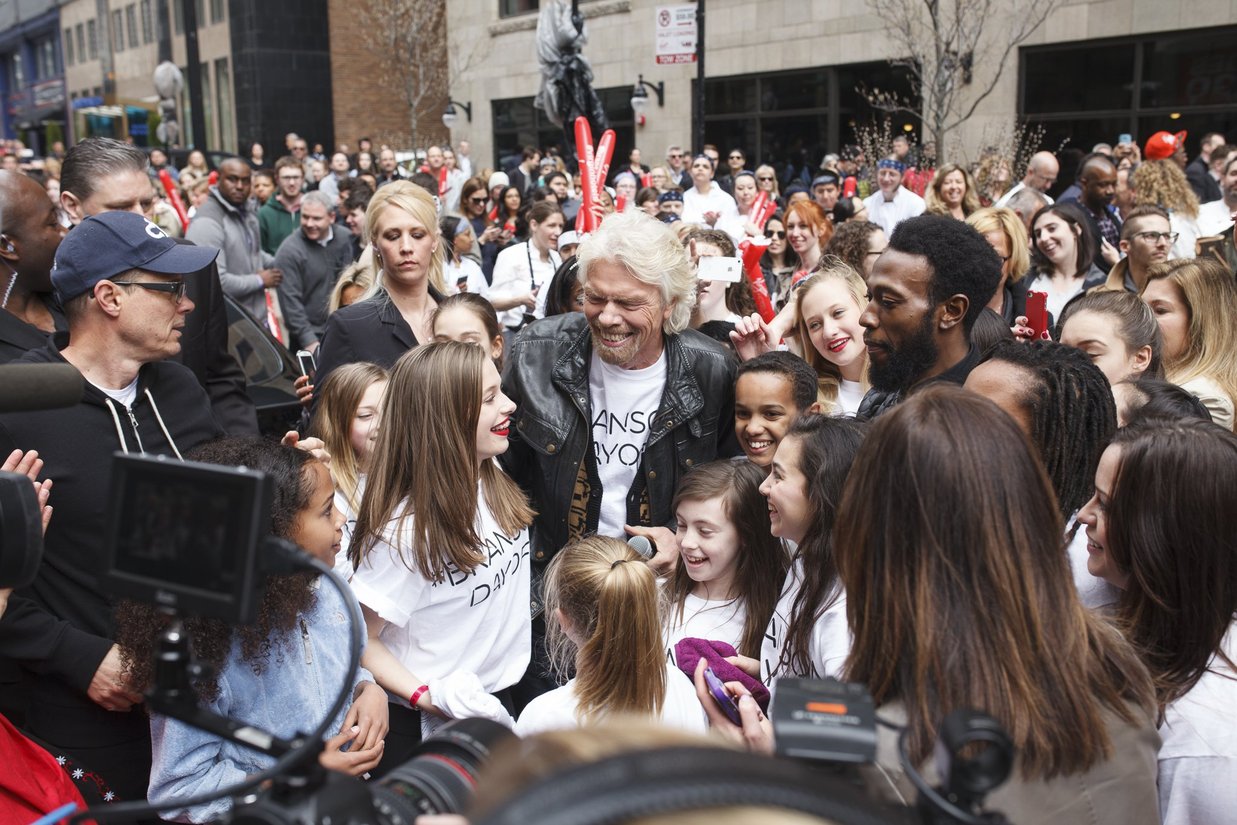 Image from Virgin Hotels
With a rocking band playing and a group of brilliant dancers joining in, I couldn't resist playing the lead role. As we turned the corner on a spectacular float, a jam-packed crowd were stopping traffic outside of the Virgin Hotel.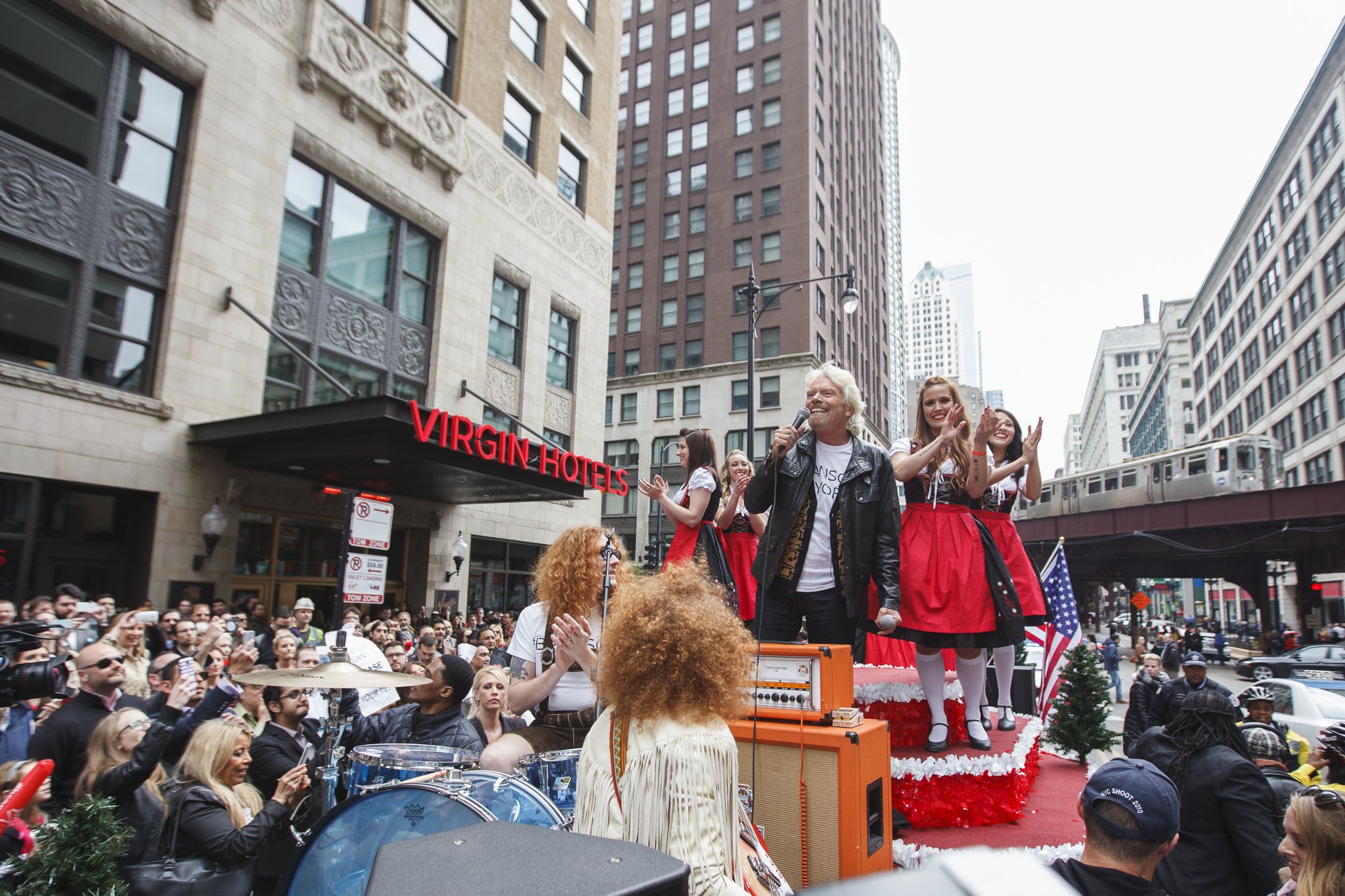 Image from Virgin Hotels
I was well hidden in the middle of the dancing girls, and jumped up to begin the party as the band kicked into Danke Schoen and Twist and Shout. Down below, the hordes of people joining us in playing hooky showed off their best moves.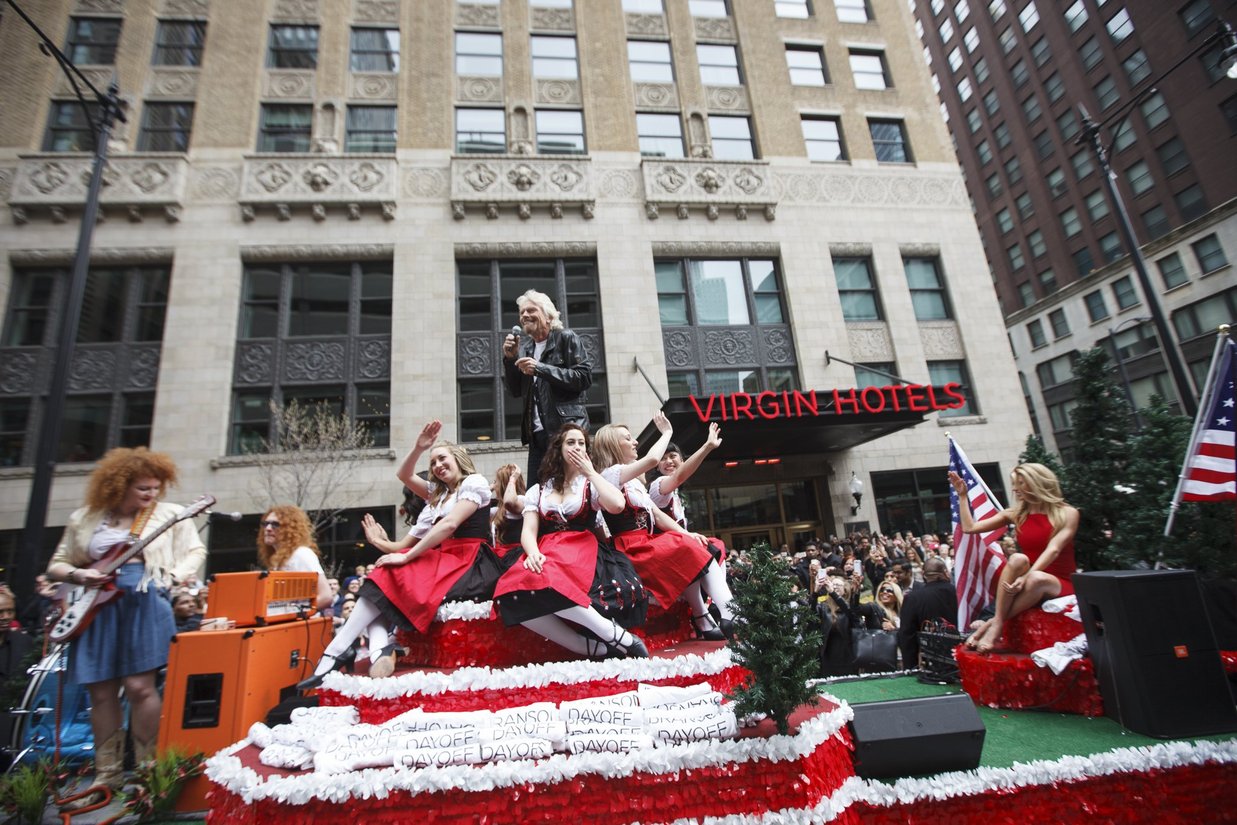 Image from Virgin Hotels
I was meant to take my leather jacket off and show my special Ferris cardigan underneath, but was having too much fun to remember! Instead I raced over to Virgin Hotels' special Tesla across the parade, jumped on top, and got the band to play one more song. There was even time for an epic air drum solo with one delightful young lady. Danke Schoen!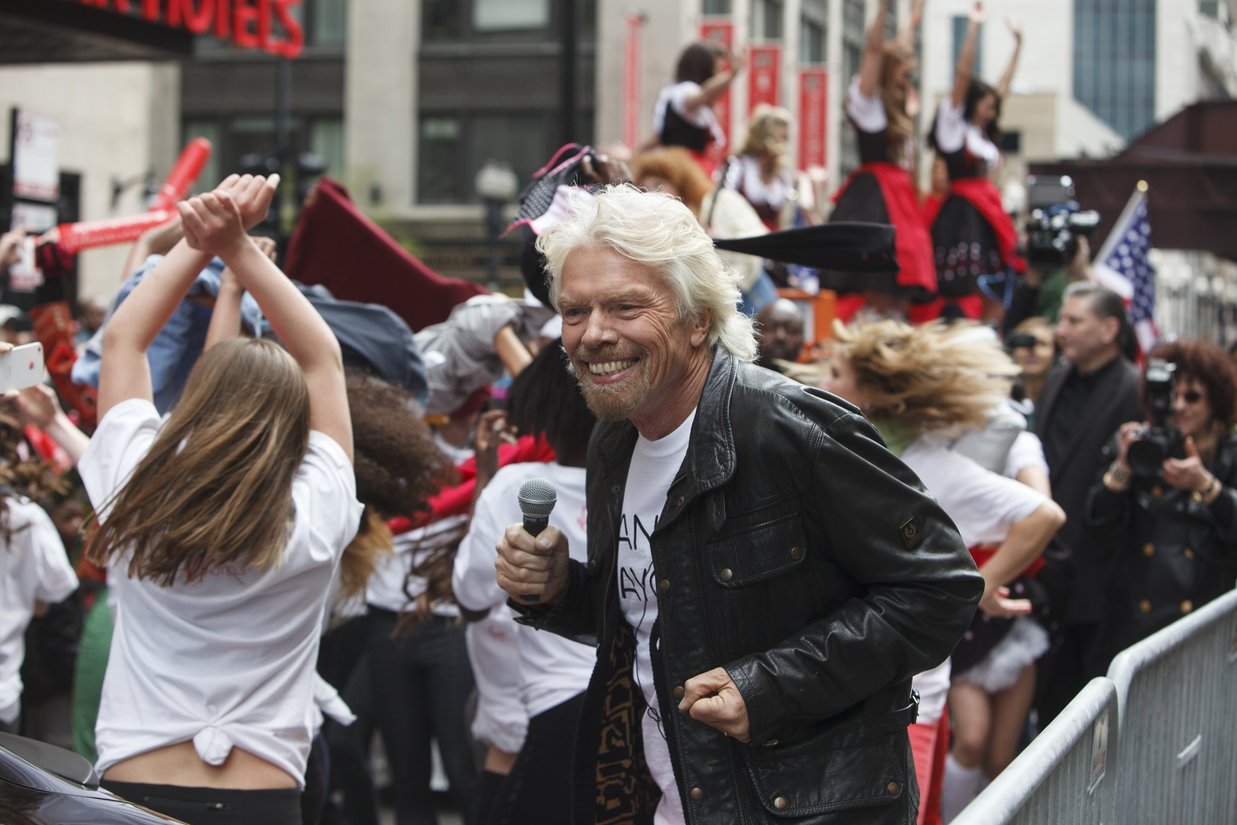 Image from Virgin Hotels
After a great start to life in Chicago, it was the perfect way to announce Virgin Hotels' official arrival in the city. Then it was onto the party, the after party and the after-after-party back inside. I'd tell you everything that happened, but you wouldn't believe it.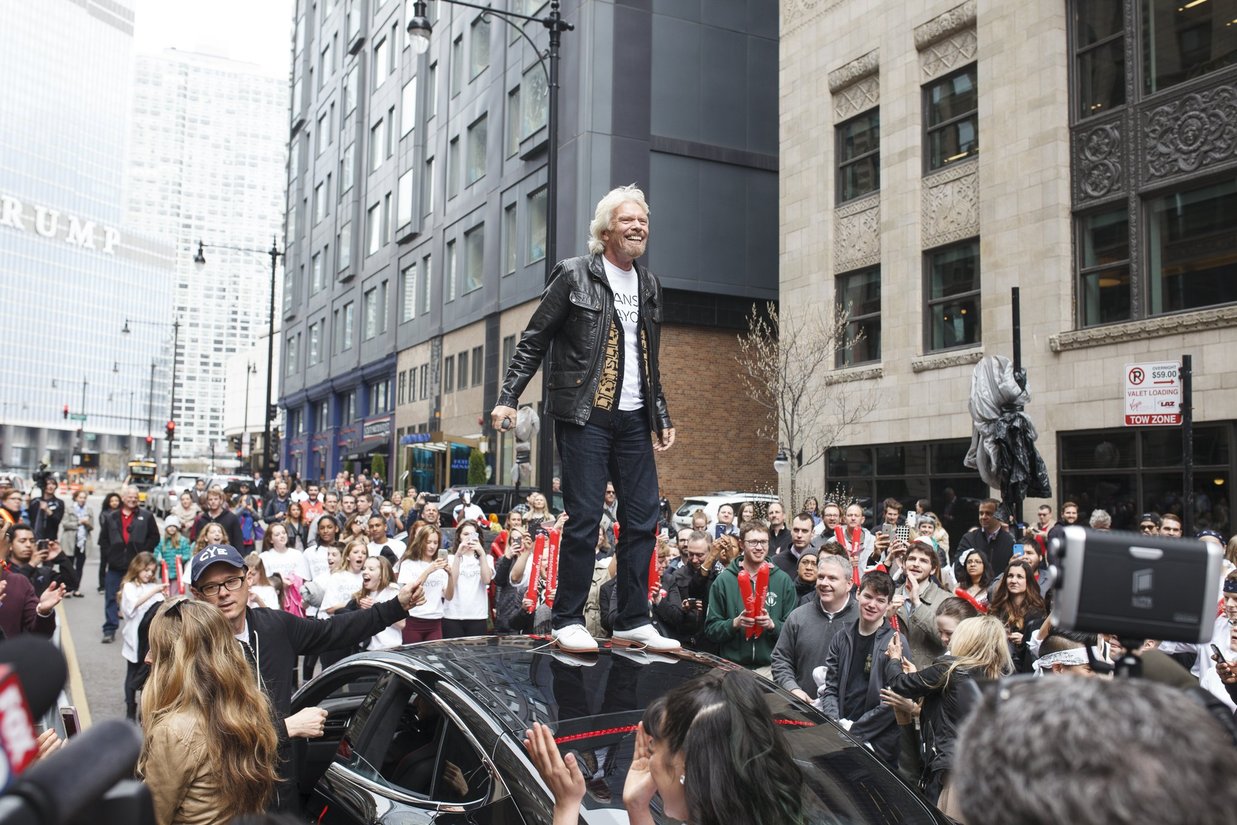 Image from Virgin Hotels
Congratulations to all of the Virgin Hotels team for creating such a fun, welcoming, stylish and very, very Virgin hotel. I can't wait for the next one.
Life would be very dull without surprises – we will have plenty of surprises for you all in the hours, days, weeks and years to come.