I enjoyed catching up with the Virgin Galactic team in Mojave recently and was also delighted to meet one of my oldest friends.
We took a walk around our FAITH hanger, stopping to talk to the team and see their latest work as we move closer to our next test flight. At one station, I got the chance to catch up with Dick Powell and try out some exciting new technology.
Dick was a childhood friend and the older brother of Nik Powell, who went on to co-found Virgin Records with me. While Nik has gone on to carve out a wonderful career in the film industry, Dick moved into the design world. He is a founder of Seymour Powell, a highly regarded product design agency which is helping our own design team put some of the finishing, magical touches to our spaceship's cabin.
Soon after Virgin Galactic's launch, Seymour Powell did a great piece of work on a conceptual interior for our spaceship, which we built into our flight animation film and a full size cabin mock-up, both of which we showcased in New York when we first unveiled the designs for SpaceShipTwo and WhiteKnightTwo.
This time around, Dick showed me a sneak preview, virtual look around the actual spaceship cabin interior which I will be flying to space in. I felt transported from where I stood and am sure looked a little strange to those looking on while I wore my headset. And no, the phone box isn't a TARDIS, but I certainly felt a long way from when we used to ride our bikes around Shamley Green!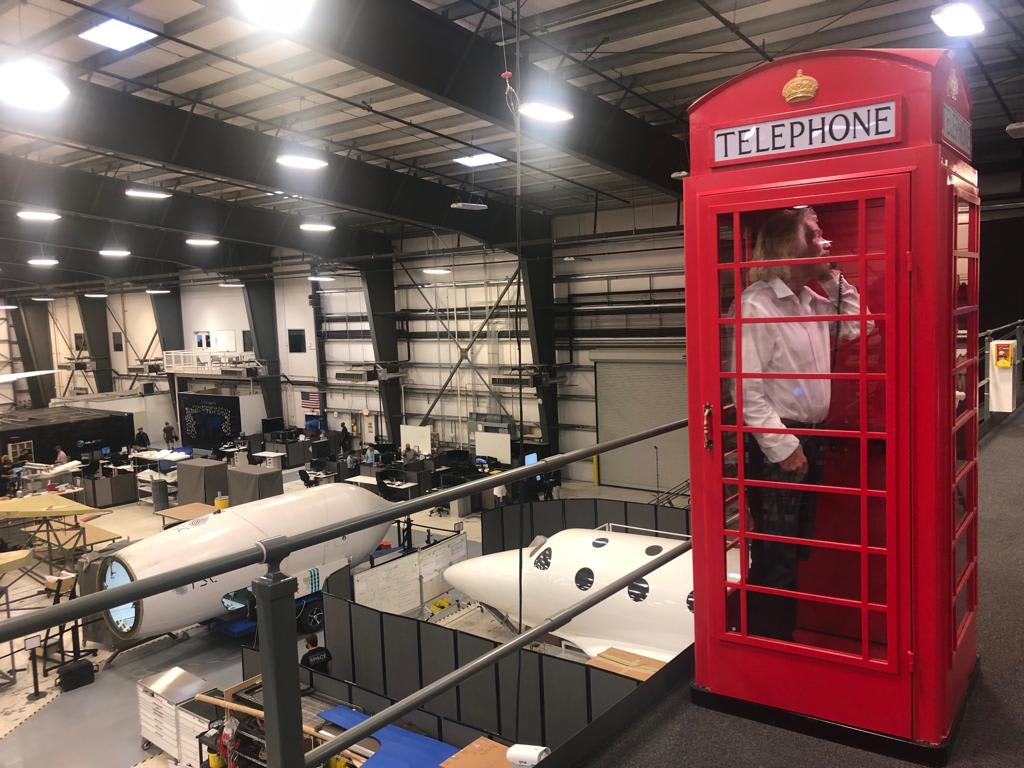 Virgin Galactic continue to make great strides as we look forward to our first space test flight. Head over to Virgin Galactic's social channels to follow all of the latest updates.