The hardest part of the tragic accident is the loss of one of SpaceShipTwo's brave test pilots, Michael Alsbury. Someone asked if I knew him. Sadly, I did not know him - because he worked for Scaled Composites - but I had had the privilege of shaking his hand briefly after he'd co-piloted SpaceShipTwo's first powered flight and on that exciting morning in Mojave I had congratulated him on the achievement.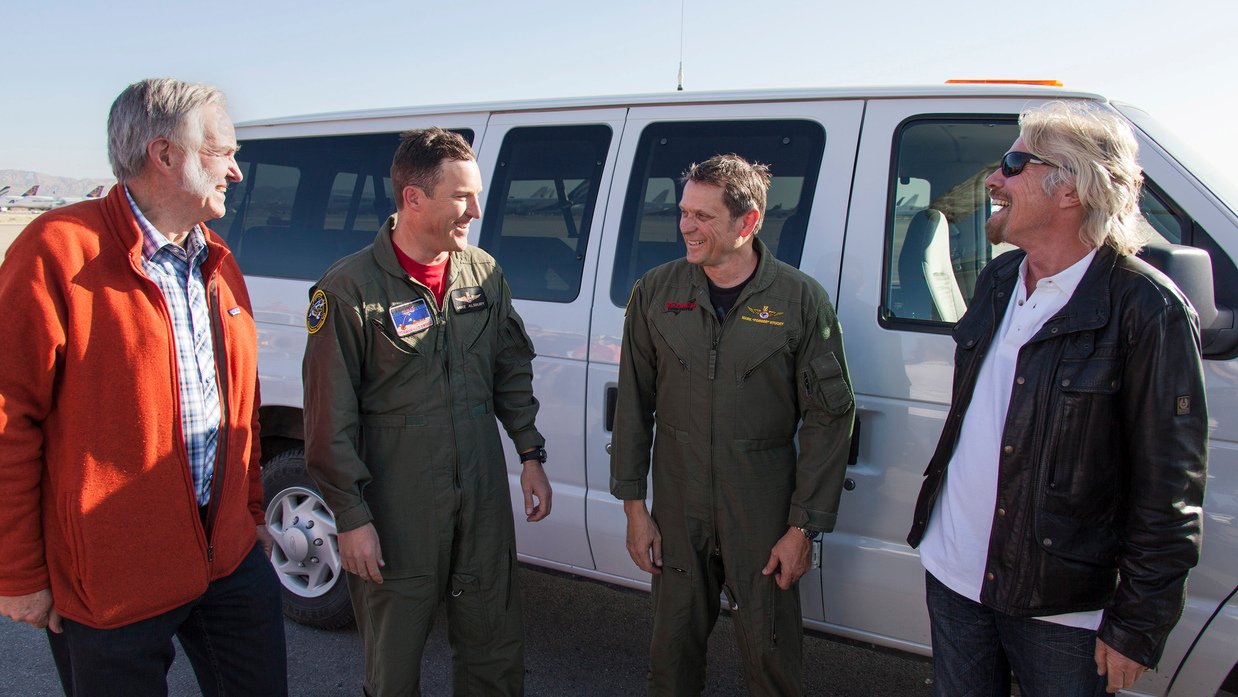 Burt Rutan, Mike Alsbury, Mark Forger, Richard - image by Virgin Galactic
Mike was an accomplished test pilot and had worked for Scaled Composites for 13 years. Beyond his skills as a pilot – including 1600 hours of flight time in research aircraft built by his colleagues at Scaled – Mike was a dear friend and inspiring colleague to the many many friends he left behind. My heart goes out to his parents, his wife and children, his sister and the rest of his family and friends.
I do have the privilege of knowing Pete Siebold, Scaled's injured test pilot. Pete is Scaled's director of flight operations and among the incredibly dedicated and talented team helping to realize so many people's dreams of reaching space. We all wish him a speedy recovery.