Today was a big day for drug policy reform in the UK. First, the Home Office finally released its long-awaited study of international approaches to drug policy, a comprehensive survey of policies and practices that range from harm reduction to supply control.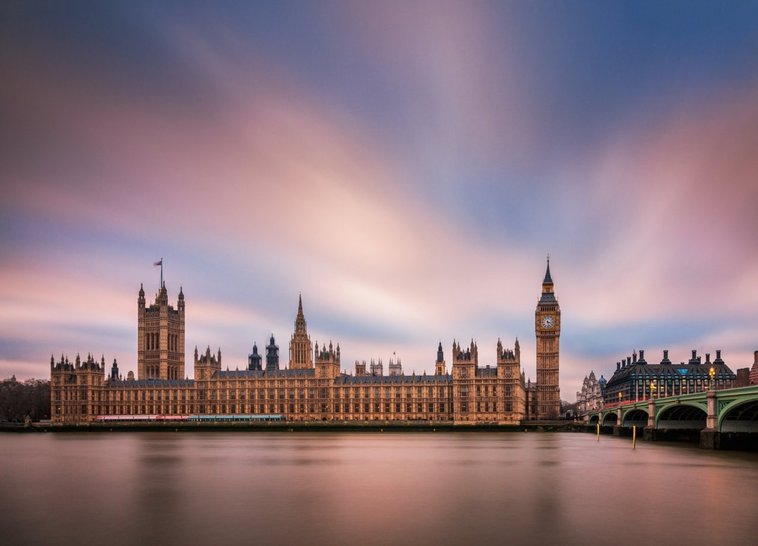 Crime prevention minister Norman Baker, who led the research, expressed hope that the report would put an end to "mindless rhetoric" on drug policy, and I couldn't agree more. They key finding confirms what many of us advocating for a fresh start have said all along: there is really no evidence that tough law enforcement and criminalization have any impact on drug use. Last year alone, England and Wales saw nearly 2000 drug-related deaths, an increase of 21 percent over the previous year. It's a shocking reminder that the so-called War on Drugs continues to be a failure that costs lives and enormous amounts of money (over £3 billion per year in the UK alone) every day.
Looking at Portugal, where possession of all drugs has been decriminalized since 2001, the Home Office study stresses that health outcomes for drug users have improved massively, from successful drug treatment to radically lowered infection risk for HIV or Hepatitis C. In fact the report lists a series of public health interventions that could offer much-needed help to drug users in the UK.
Concrete recommendations for UK policy are conspicuously absent from the Home Office Study. And yet, reading between the lines allows only one conclusion: It's time we treat drug use as a health issue, end the needless criminalization and lifelong stigmatization of drug users, and shift attention and resources to evidence-based policies.
The report's release was followed by a truly remarkable parliamentary debate on the UK's drug laws, which was the result of a petition launched by Caroline Lucas of Brighton. The fact that 135,000 people across Britain felt drug policy is worth discussing in parliament apparently wasn't enough of an incentive for the vast majority of MPs to show up. Given the top billing that the Home Office study received in today's news, it's sad to see that so many still shy away from tackling what I'd consider a massive opportunity to reverse course on failed policies and improve lives and communities across the country.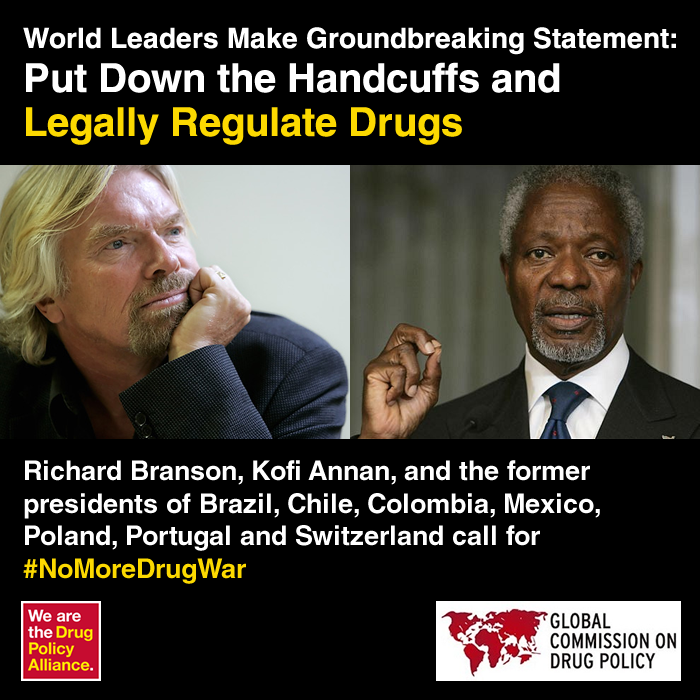 Nevertheless, the debate was lively, inspiring and surprisingly frank. None of the (pitifully few) twenty-odd Members that made their way to the Commons Chamber disagreed that a review of existing policies based on available evidence is more than overdue. In fact, I was delighted to see that the apparent consensus about the need for reform has transcended party lines, with many on the Conservative and Labour benches demanding a new approach that puts health at the centre and scales back law enforcement and criminalization for possession and use alone. As Zac Goldsmith said: "If the law is not a disincentive to drug use, do we want that trade in the hands of criminals?"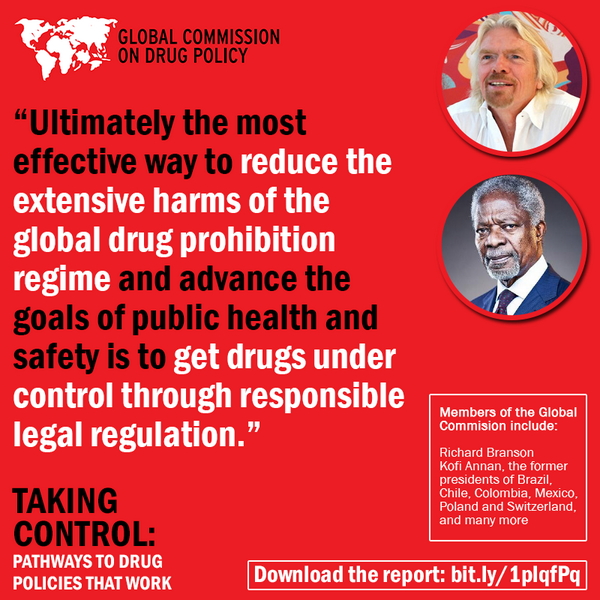 Image from The Global Commission on Drug Policy
The motion to call on the Government to conduct a cost-benefit analysis and impact assessment of the Misuse of Drugs Act (the first in 43 years!) found surprisingly resounding approval.
It's non-binding, but it gives me hope that one day, British politicians of all parties will join forces to end the war on drugs, allow drug users to seek and get help and bring regulation and control to a global market that is currently in the hands of organized crime. It is the right thing to do, even if it may not be too popular with the tabloid press.
We need our policy makers to be bold, and I applaud those that spoke their mind for reform today.