Thank you - I think! - to everyone who nominated me to do the Ice Bucket Challenge. Here's my response!
Russell Mitchell's nomination was the first I spotted on Twitter. My friend Sara Blakely, the Spanx Founder who I met while she was a contestant on The Rebel Billionaire, was among those who challenged me, saying: "I figured after you challenged me to scale the side of a hot air balloon, this was perfect payback, and for a good cause! :-)" Shawn Nelson, who won The Rebel Billionaire called me out too – I knew those two were up for a challenge!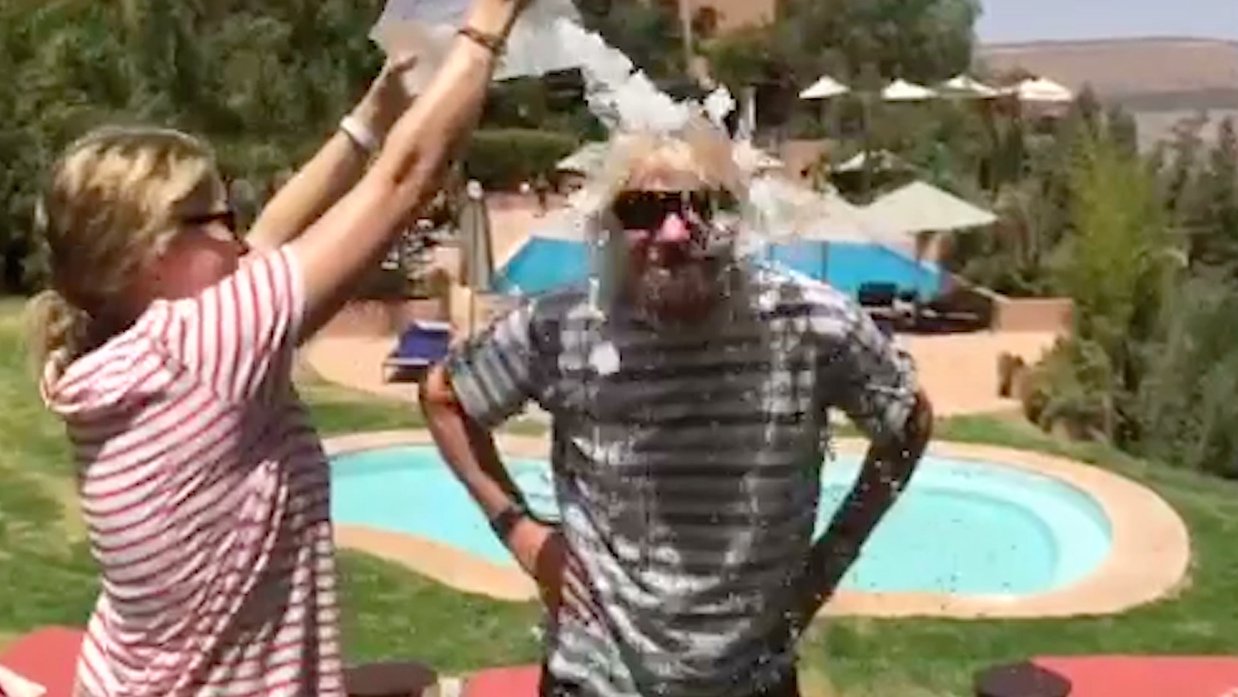 Camp America, Charles D.A. Ruffolo, Karolina Kurkova, Polina Gurtovaya, @MaNDy_London, Viral Jogani, Rachel Kingston, Lesley Roberts and Julie Eades are among others who challenged yours truly, and I was more than happy to oblige.
I will be making a donation The ALS Association too. Head over to the website to donate as well, or to Macmillan if you are in the UK.
I nominate the 60,000 people who work for Virgin, from the cabin crew to the pilots, the train drivers to the directors - the lot - to take on the Ice Bucket Challenge next.