Professional kitesurfer Nick Jacobsen has done it again; this time jumping off the roof of my family's new home on Moskito Island. Those of us watching held our breath in nervous anticipation and excitement, as Nick – who's known as the daredevil of the kiting community – launched himself from the highest point of the house, clearing hundreds of feet of cliffs and rocks to safely land in the British Virgin Island's clear blue waters.
Image by Owen Buggy
Image by Owen Buggy
Image by Owen Buggy
Image by Owen Buggy
Back in June, Nick wowed the world by kiting from 131 feet above sea level, off the roof of the Great House on Necker Island (watch the video below). Upon successfully completing the jump, Nick turned to me and said: "That was fun, so what's next?!" Not one to shy away from a challenge and a bit of fun, I welcomed him to try the Moskito jump.
Don't try this at home! Kitesurfer, Nick Jacobsen jumps off the top of the Great House on #Necker: virg.in/ksgh

Posted by Richard Branson on Monday, June 1, 2015
Image by John Dill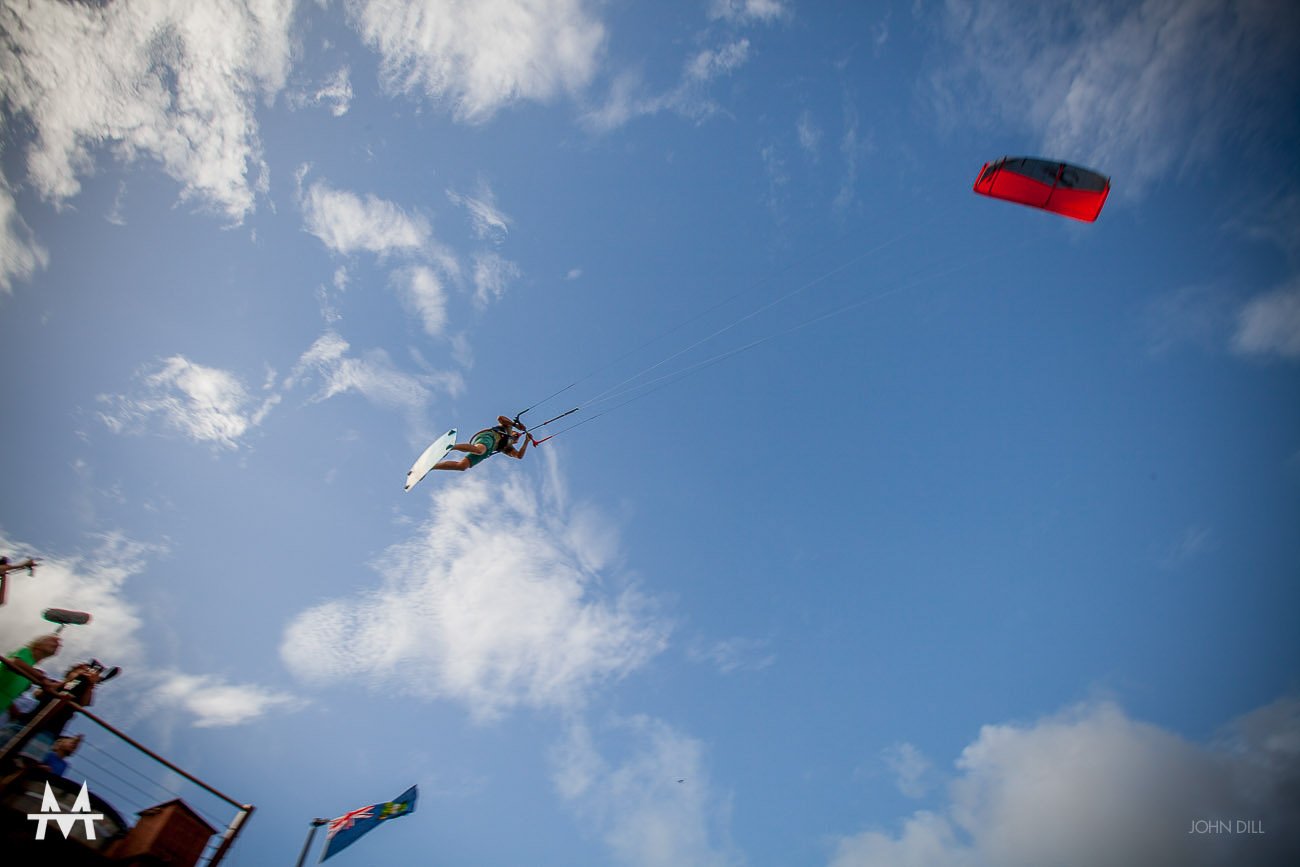 Image by John Dill
The next day, Nick made his way to the jump spot, knowing that the wind wasn't as strong as it had been on Necker Island. Despite believing that he had a 98 per cent chance of successfully landing the jump, Nick knew that the two per cent chance that he would not make it would be fatal. Climbing down, he received a huge applause. We were all proud of him for saying no, despite being in a situation where everybody wanted him to perform.
Image by John Dill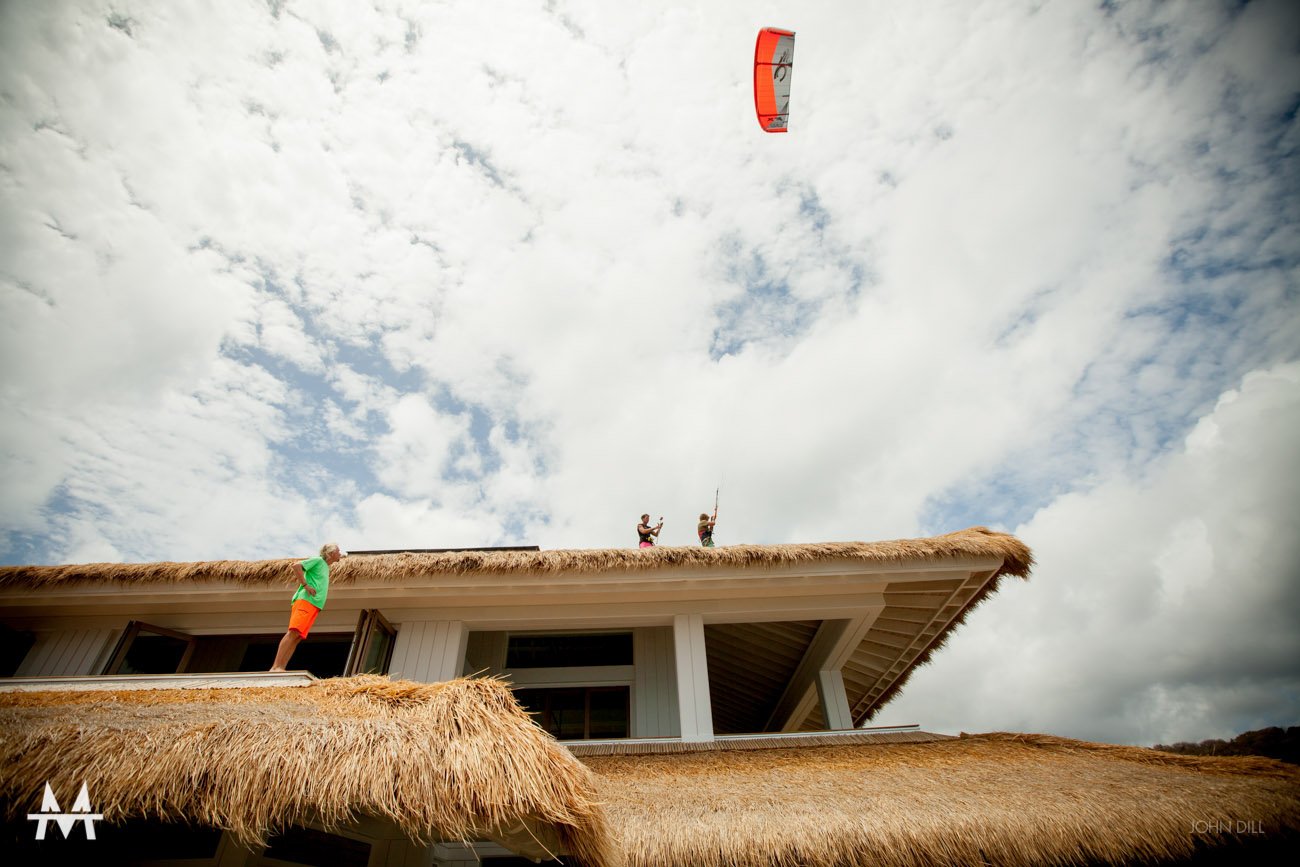 Image by John Dill
Tenacious and courageous, Nick was eager to take back up the challenge on his return to the BVI yesterday. The Moskito jump is just one in a number of awe-inspiring stunts that Nick is performing. Having successfully landed Necker, Moskito, and a South African crane jump, he is now looking to take on an even more daring jump in the coming months. Watch this space!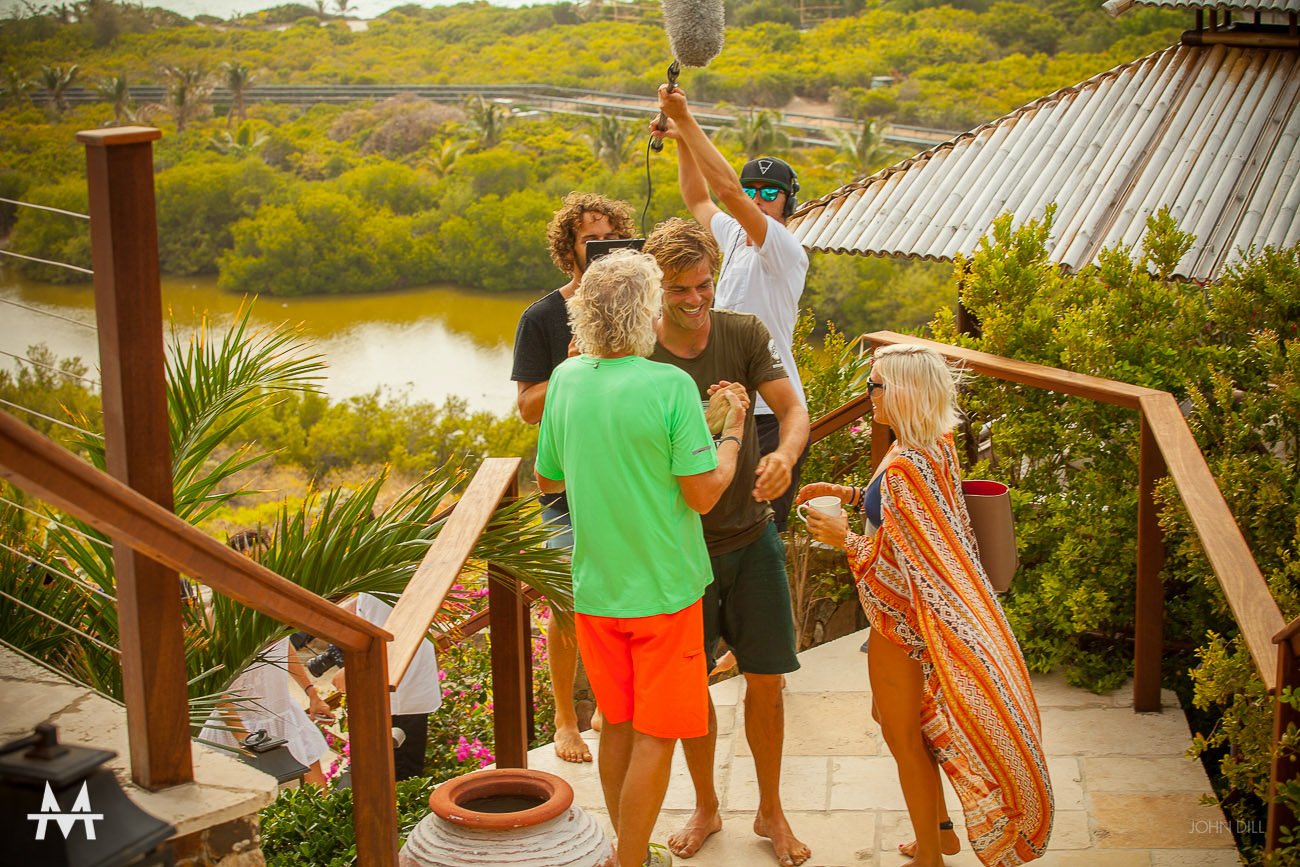 Image by John Dill