They say people end up looking like their pets. Well, if that's the case then this hilarious new artwork for The Sunday Times is a whisker wide of the mark: I should have been a dog, a lemur, a parrot, a tortoise, a flamingo or an iguana - not a cat!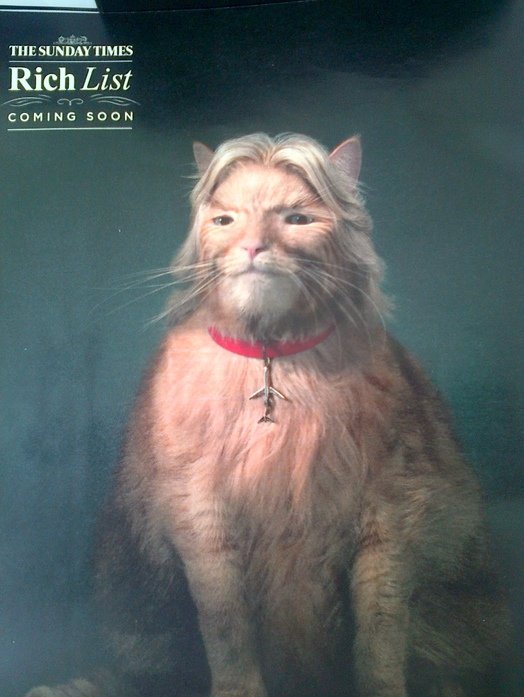 Head over to The Sunday Times to see the likes of Elton John and Simon Cowell in feline poses alongside yours truly.
In the meantime, can you think of a purrfect caption for the picture? Hopefully all of the entries won't be as paw as this pun.
Get to it - right meow!
Image by Grey London for The Sunday Times