It's OK not to know how to do everything. Bring people on board whose strengths play to your weaknesses.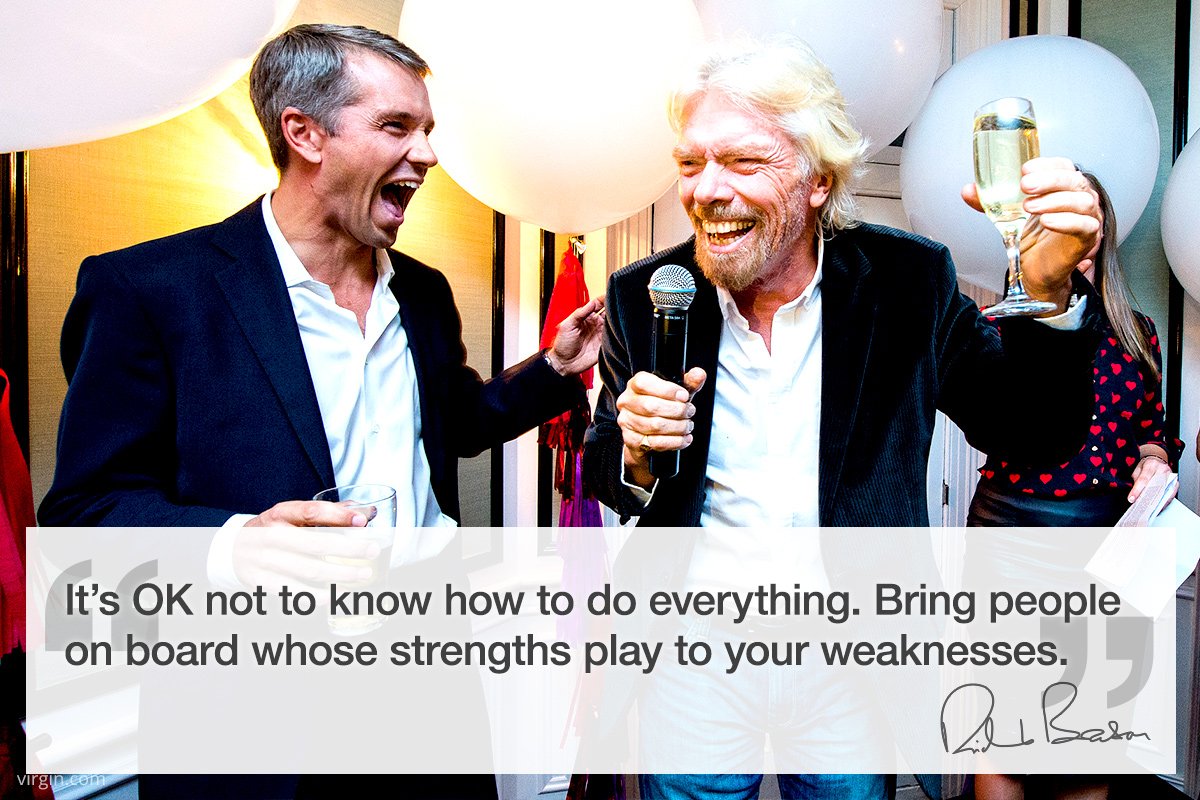 Image from Virgin Mobile Australia
I have never pretended to have all the answers, which is why we've made hiring our top priority at Virgin.
The people we hire are what make our companies successful.