In 1990 we went on a rescue mission to Baghdad to bring home a 747 full of hostages. Now we want to reunite everyone who helped make the rescue happen, from the families to the hostages to the crew. Can you help?
When I turned 40, I was pondering what challenges to take on next. Then Saddam Hussein invaded Kuwait and everything changed. Queen Noor and her husband King Hussein of Jordan were friends who I had taught to fly hot air balloons. Queen Noor called saying 150,000 refugees had fled Iraq to a makeshift camp in Jordan. While the Red Cross were doing wonderful work, 100,000 blankets, tonnes of food and medical supplies were needed before the crisis turned into a full-scale disaster. Everyone at Virgin Atlantic rallied around, with help from UNICEF, the Foreign Office, the Overseas Development Office, the Red Cross and Sainsbury's.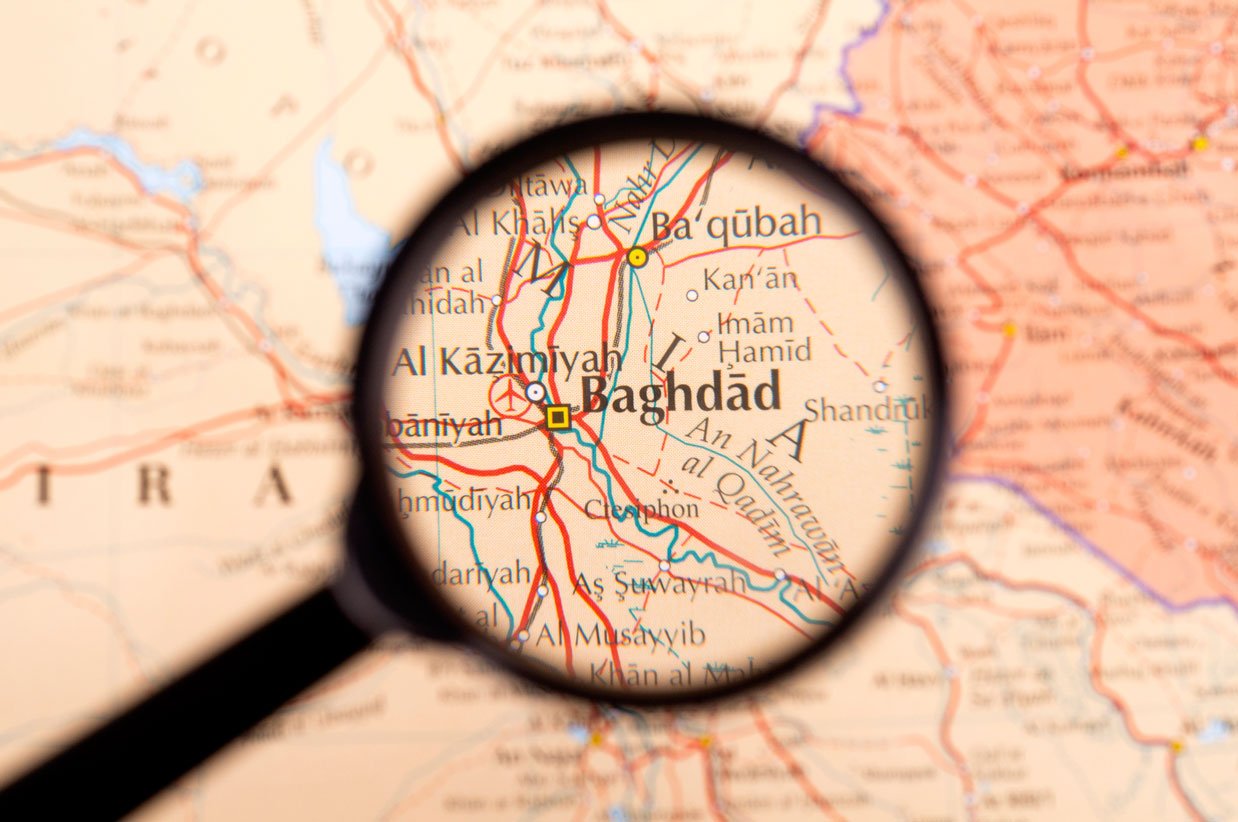 Two days later we removed all the seats from a Virgin Atlantic 747, filled it with supplies and flew to Amman. We also flew back a number of British nationals who had been stranded in Jordan and wanted to come home. Thankfully, the refugee crisis in Jordan was averted. However, when we arrived back in the UK I saw the chilling footage of Saddam Hussein surrounded by British nationals who were detained in Baghdad. When he sat down and patted a young boy's shoulder while addressing the camera, I thought how it could have been my own son Sam, and was determined to help bring the hostages home.
Then Frank Hessey, whose sister Maureen and brother-in-law Tony were among the hostages, called me up in desperation after being turned down by everyone from the Foreign Office to the Iraqi Government. Tony had severe lung cancer and needed medical attention immediately. I had no idea how to help, other than we had an aircraft and could offer the vehicle to release the hostages.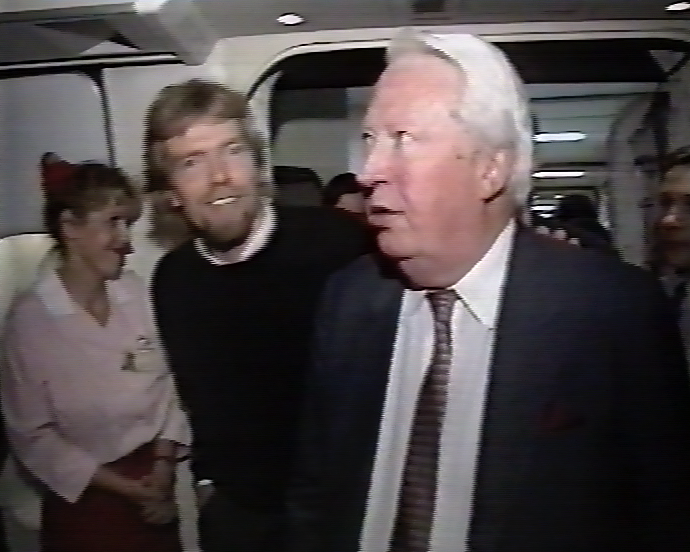 I flew out to Amman again and discussed the problem with King Hussein, who was in direct contact with Saddam Hussein. I drafted a letter to Saddam Hussein, which King Hussein translated into Arabic, added a covering letter and sent to Baghdad. Enclosed, I asked for the release of any foreigners caught in Baghdad, especially women, children and those who were sick. I also offered to fly in medical supplies Iraq's people needed, as a goodwill gesture. Saddam Hussein wrote back agreeing to the request, so long as someone of stature flew to Baghdad to ask him publicly. Ted Heath, the previous Conservative British prime minister, agreed to do so. A day after Ted went to Baghdad, we got permission to embark upon the mission.
After jokes about yours truly being held in Baghdad to spare the team any more of my harebrained schemes, worries about delays to the rest of Virgin Atlantic's flights and concerns we weren't insured against hijacking, we took off from Gatwick at 11am on October 23rd 1990. As well as hostage relatives, medical experts and one journalist, we were joined by Captain Les Millgate, first officers Geoff New and Paul Green, and the rest of the brave volunteer crew: Ray Maidment, Peter Johnson, Jane-Ann Riley, Sam Rasheed, Anita Sinclair, Caroline Spencer, Ralph Mutton, Peter Marnick, Paul Keithly, Helen Burn, Nicola Collins, Janine Swift and Stephen Leitch. Behind us were 400 empty seats – in front the journey to Baghdad, the first plane to make it in 12 months.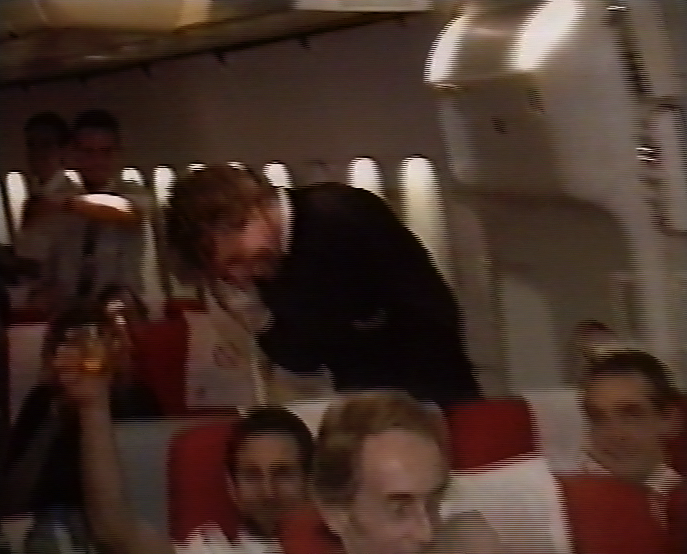 After a terrifying landing into a blacked out city, we were met by lines of machine gun-toting soldiers and a couple of government officials at the deserted airport. While the hostages' relatives remained on board, we grinned at the strange mixture of uniformed soldiers and red-heeled cabin crew - the soldiers grinned back. We handed out presents for their families, before Ted Heath emerged with a big crowd of men, women and children and everyone embraced. I found Frank Hessey's brother and hugged him. There were tears in our eyes as we realised we couldn't take everyone back with us.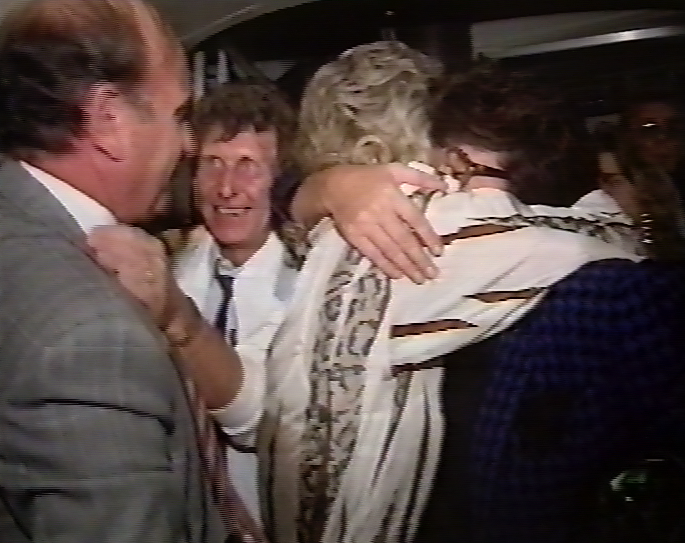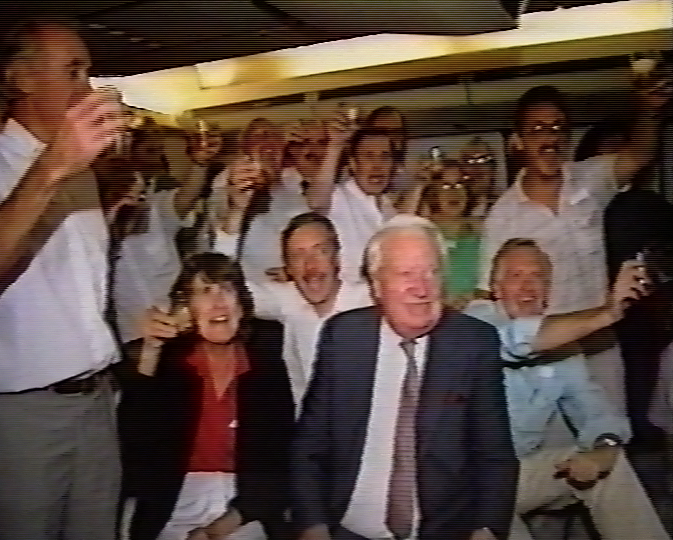 Back on the plane, relatives held loved ones they worried they had lost, and it was an incredibly emotional moment. As we left Iraqi airspace, a huge cheer went up and the party started.
While we celebrated the rescue, we also cried for the many people left behind – including the soldiers who were soon to face a huge military attack.
24 years later, we'd love to hear from anyone who was involved in our flight to Baghdad. Can you help us find them? Get in touch using the hashtag #Vrescue.