Fancy dress is not just for Halloween. I love playing dress-up, and over the years have found it to be a great way to attract attention to the Virgin message. Take a look my top moments in costume...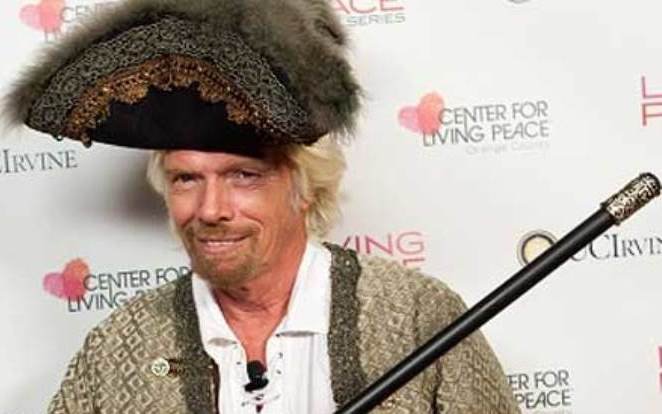 Image from Virgin.com
I've always had a penchant for tomfoolery, and particularly enjoy donning pirate attire – sometimes complete with a peg leg!
Here I am dressed as a pirate for peace, at the Living Peace Series.
And again, to mark the launch of Virgin Atlantic. We were accused of plundering business from a rival airline, so found it only appropriate to man the check-in desks as buccaneers.
What swashbuckling fun!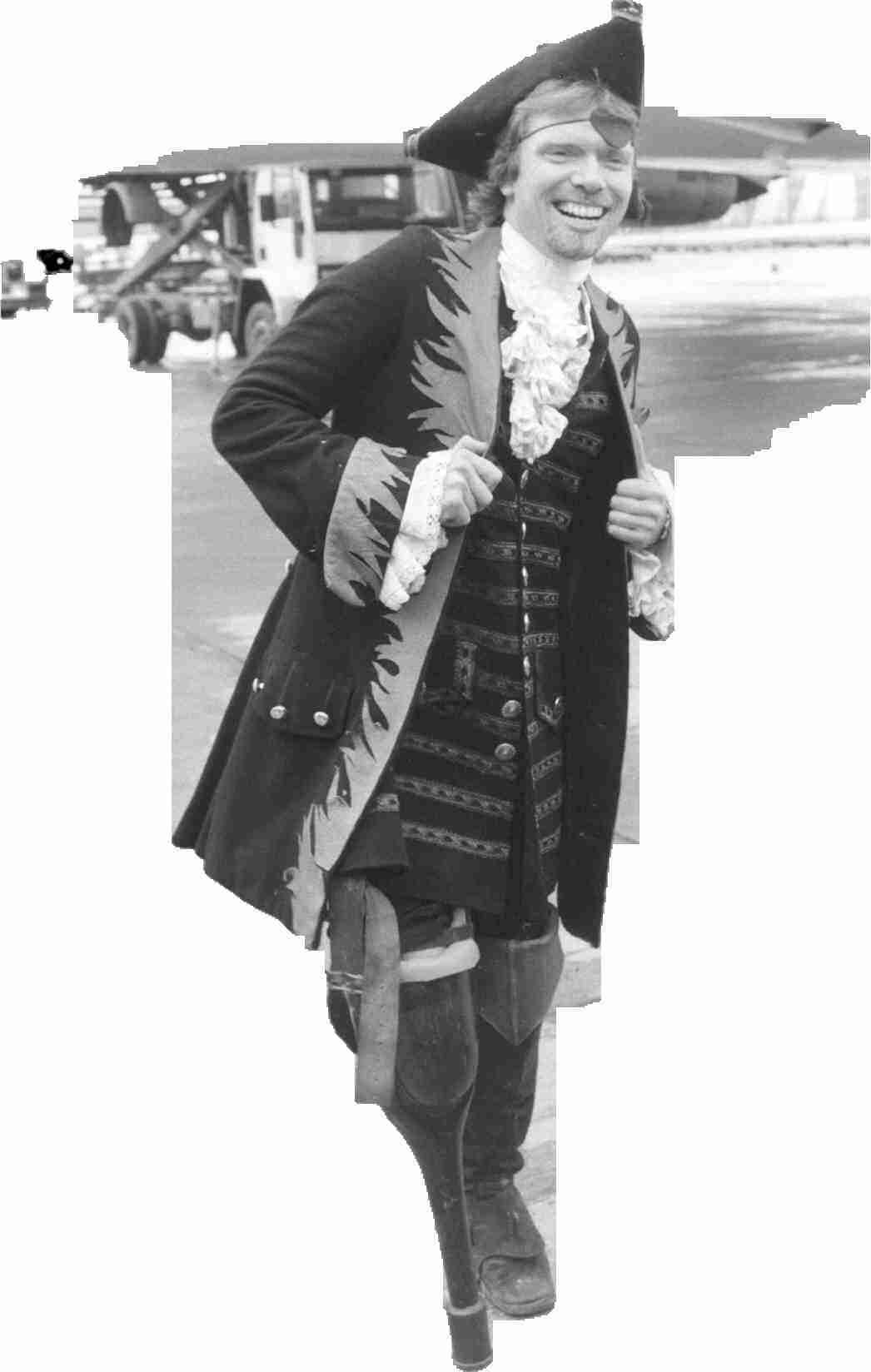 Image from Virgin.com
Virgin Brides may not have made it, but I think my wedding dress was a huge success... don't you agree?!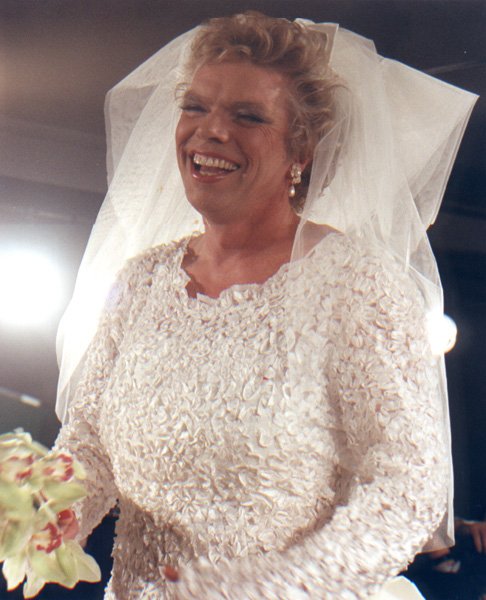 Image from Virgin.com
Our inaugural Virgin Atlantic flight called for a great excuse to dress up, when I tricked guests into believing I was their pilot.
Image from Virgin.com
From bride to cabin crew, it doesn't take much to drag me into a dress...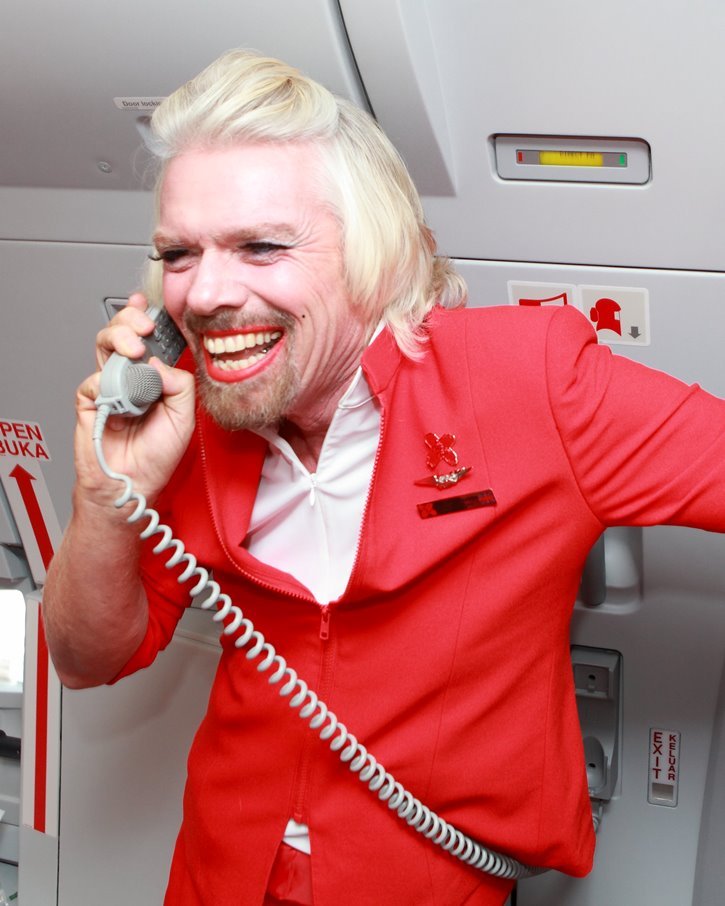 Image from Virgin.com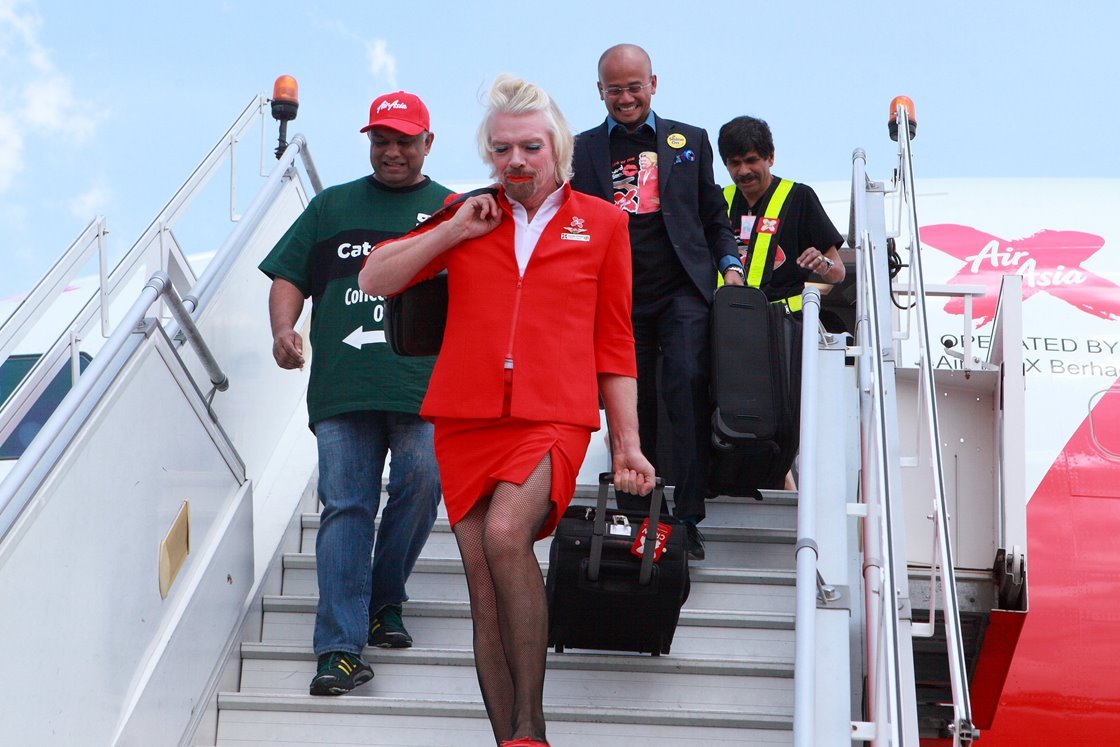 Image from Virgin.com
Surprise! Not even the Santa Claus or the Easter Bunny are sacred.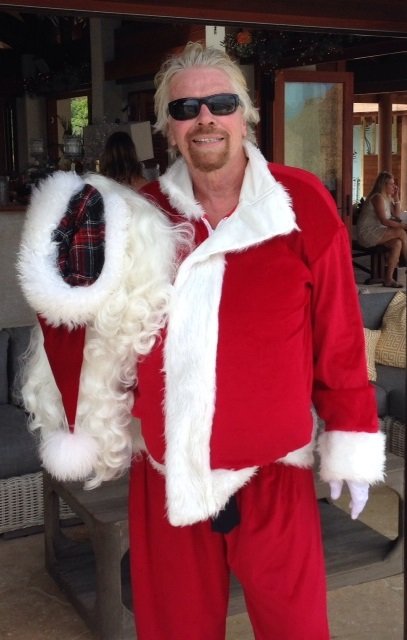 Image from Virgin.com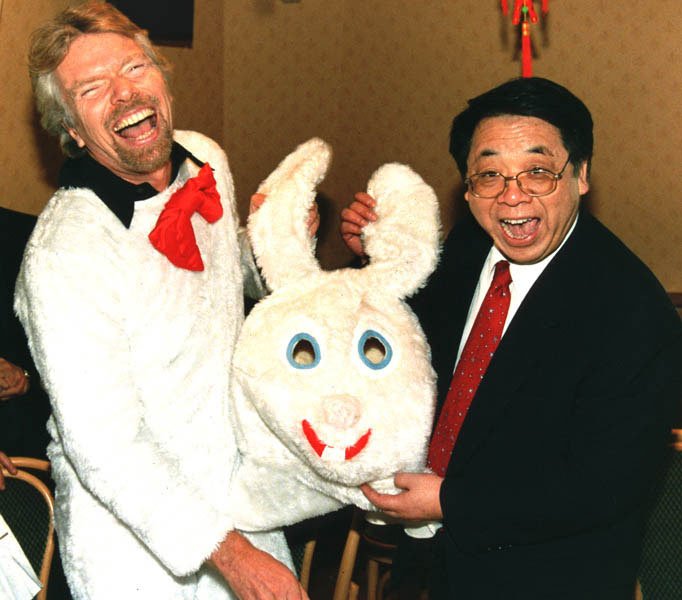 Image from Virgin.com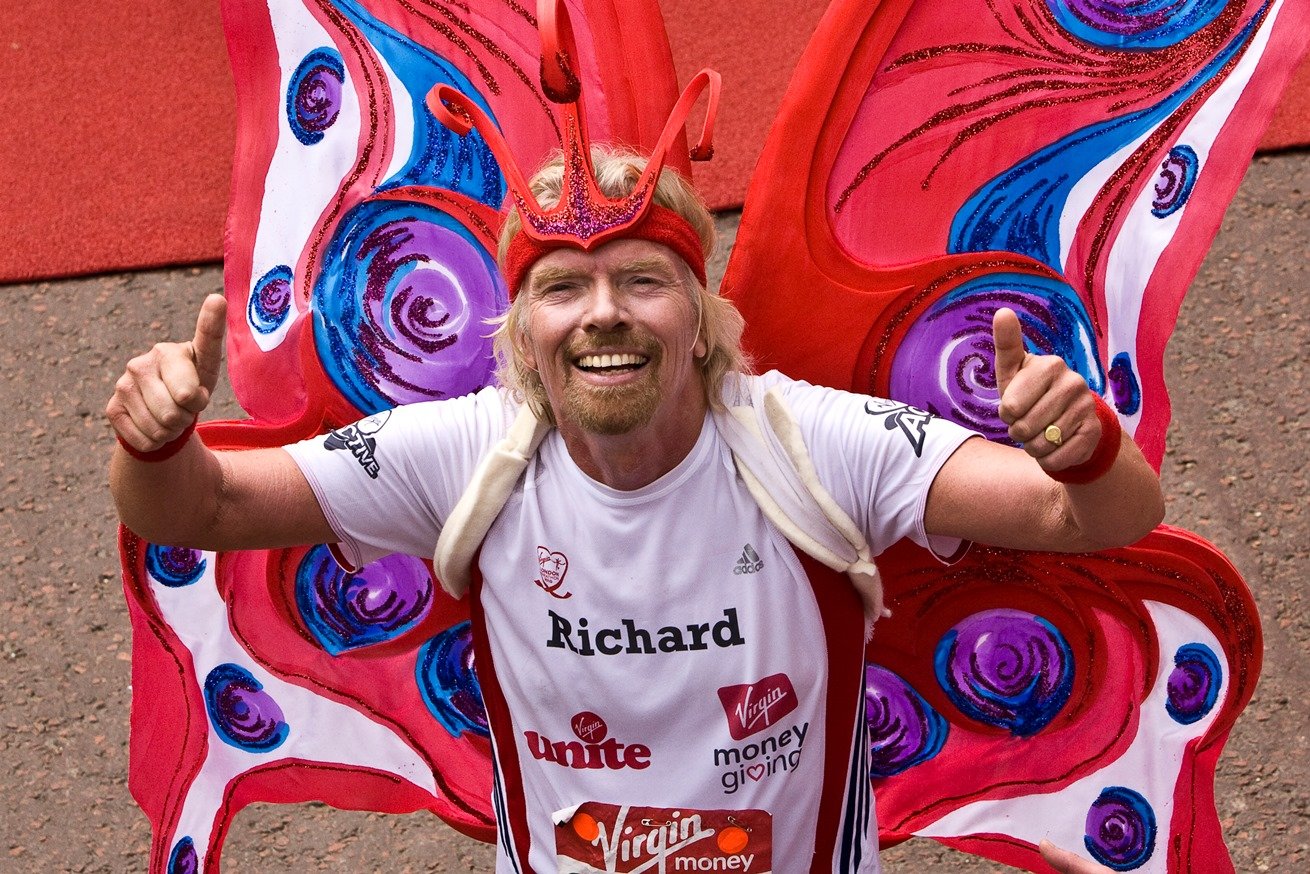 Image by Nic Serpell-Rand
Helping to spread the Virgin Unite and Big Change message, dressed as a butterfly for the Virgin Money London Marathon. Many of the runners dress up in the name of charity. The extra weight makes the gruelling event even tougher, however everyone happily sweats it out in the name of good causes.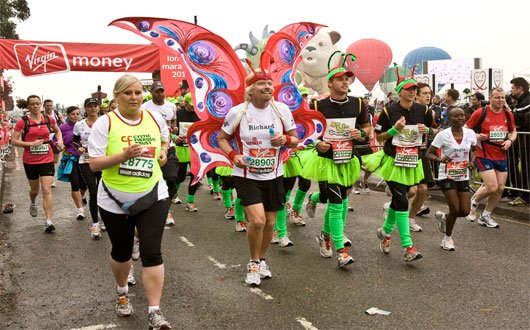 Image by Nic Serpell-Rand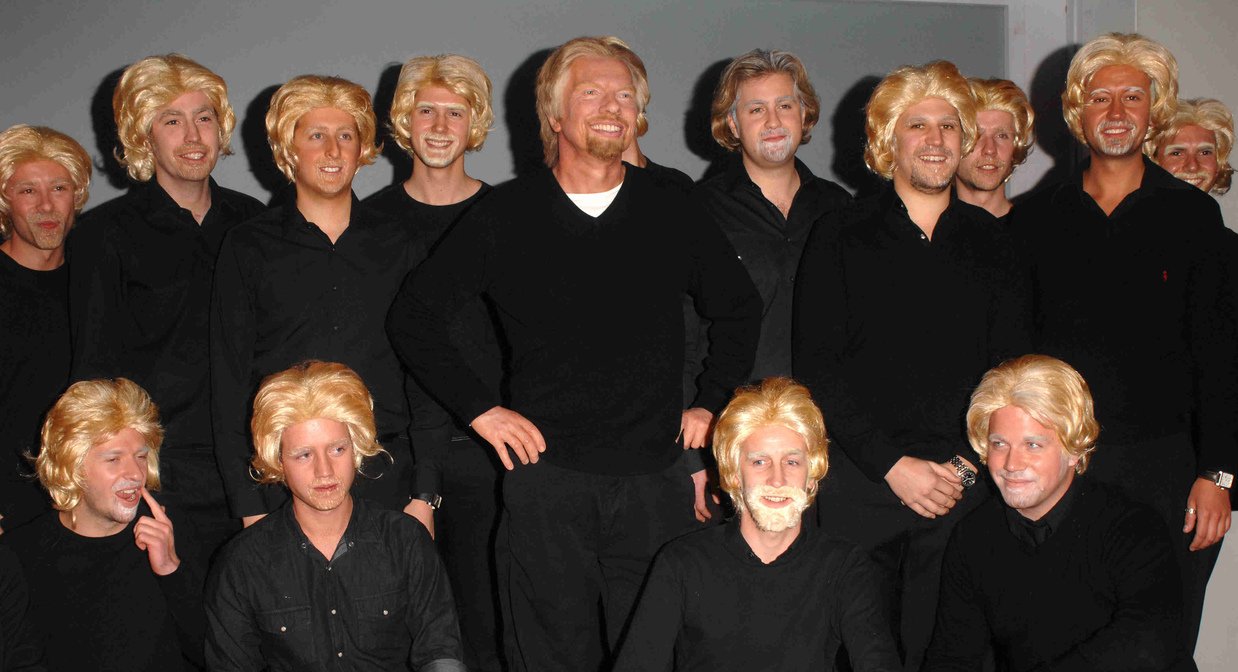 There was even a time when I entered my own look-a-like contest. Can you spot me?
Image by Kate Green-Alpha Press
So as you can see, it doesn't need to be Halloween for yours truly to be consumed by costume. Any opportunity to get into character and have some fun, and I will grab at it with both hands.
Happy Halloween everyone! What are you going to dress up as this year? Here's some very-Virgin inspiration...
Image from Virgin.com