Bill Gates sees every "mistake" as a "learning opportunity" – the best approach to take when trying to innovate and do things that have never been done before. Everyone makes "mistakes" every day. If everyone had "learning opportunities" every day, we would live in a more positive world, and get more done.

This is a question of outlook, of optimism winning out over pessimism. Bill obviously has an incredibly powerful mind, but more than that he has a wonderful mindset.
He has an intuitive way of analysing problems, humanising complexities and describing challenges in a manner that people understand.
In recent years Bill and many others have turned their attention to changing the way people think about business and philanthropy. I was fortunate to join Bill and Professor Yunus to discuss this theme in Davos, which you can watch below. We all agreed that owners of companies with large wealth should individually be involved in philanthropy and use businesses to solve problems.
Attitudes to business are changing. When I published Screw Business As Usual a few years ago, most businesspersons were nonplussed by its message of making business a force for good. Now it is becoming more accepted that companies should focus upon people and the planet as well as profit. Virgin Unite, The B Team and many other organisations are working hard to spread this message and encourage new ways of doing business as if there is a tomorrow. I hope and believe the next generation of business leaders will see helping people and the planet as a responsibility, not an afterthought.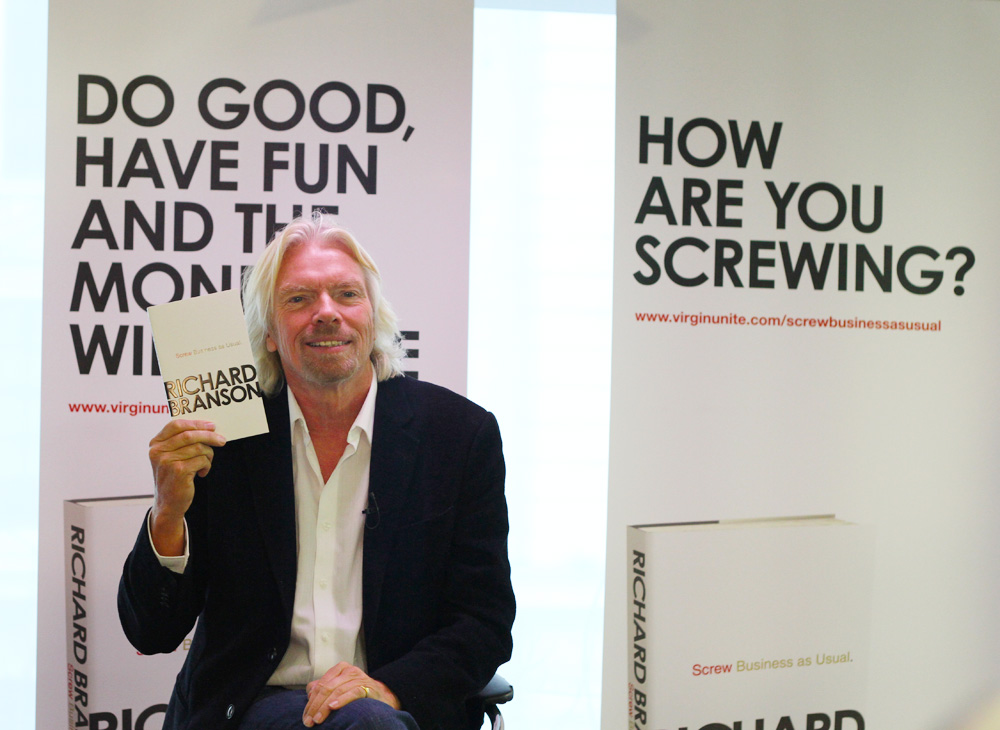 As more companies attempt to innovate in their business models, there will be mistakes. Not everything will work, but there is a lot more to be learned when things go wrong than when things go right.
As Winston Churchill said: "Success is walking from failure to failure with no loss of enthusiasm." We all have a lot of opportunities to learn ahead of us.