Improvements in transport, communications and trade have made the world a much smaller and accessible place. Businesses that used to be confined to their home market now have the opportunity to expand and sell their products and services all over the globe.
Over the years, Virgin has spread its wings and set up businesses in dozens of countries. I love visiting the different companies within the Group to keep up to date on their activities. One of the highlights of any trip I make is meeting the wonderful people who work at Virgin and many other interesting characters we come across.
I carry a notebook with me to take down any inspiring stories or ideas from our encounters. As well as being a great launching pad for new collaborations, these notes help me remember what we last spoke about and I can ask how their business idea is developing.
Building meaningful business relationships is very important as people are a company's biggest asset. Remembering anything I have in common with somebody and the context of our last meeting helps cut through the chit-chat when we next meet and become better friends.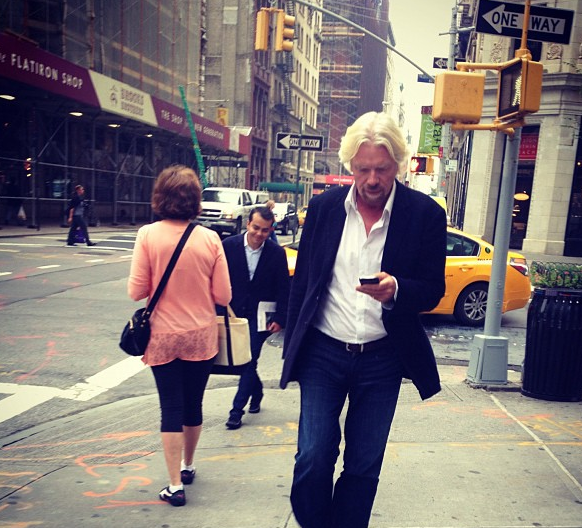 Image from Virgin.com
It struck me that there must be a better way of capturing this information, especially in our increasingly online world. A friend introduced me to Humin, a new contacts platform that I have now invested in. As you travel, the most important people to you in that location surface to the top. When you meet someone new, Humin identifies all the people you have in common and will remember the context of that interaction.
This saves time searching through your contacts list for a name you don't remember but you know who introduced you and where and when you met them.
One of the members of the Humin team, David Wyler, spent some time on Necker recently and decided to replicate a photo two of his friends took when they got engaged on the island. The bride to be…yours truly!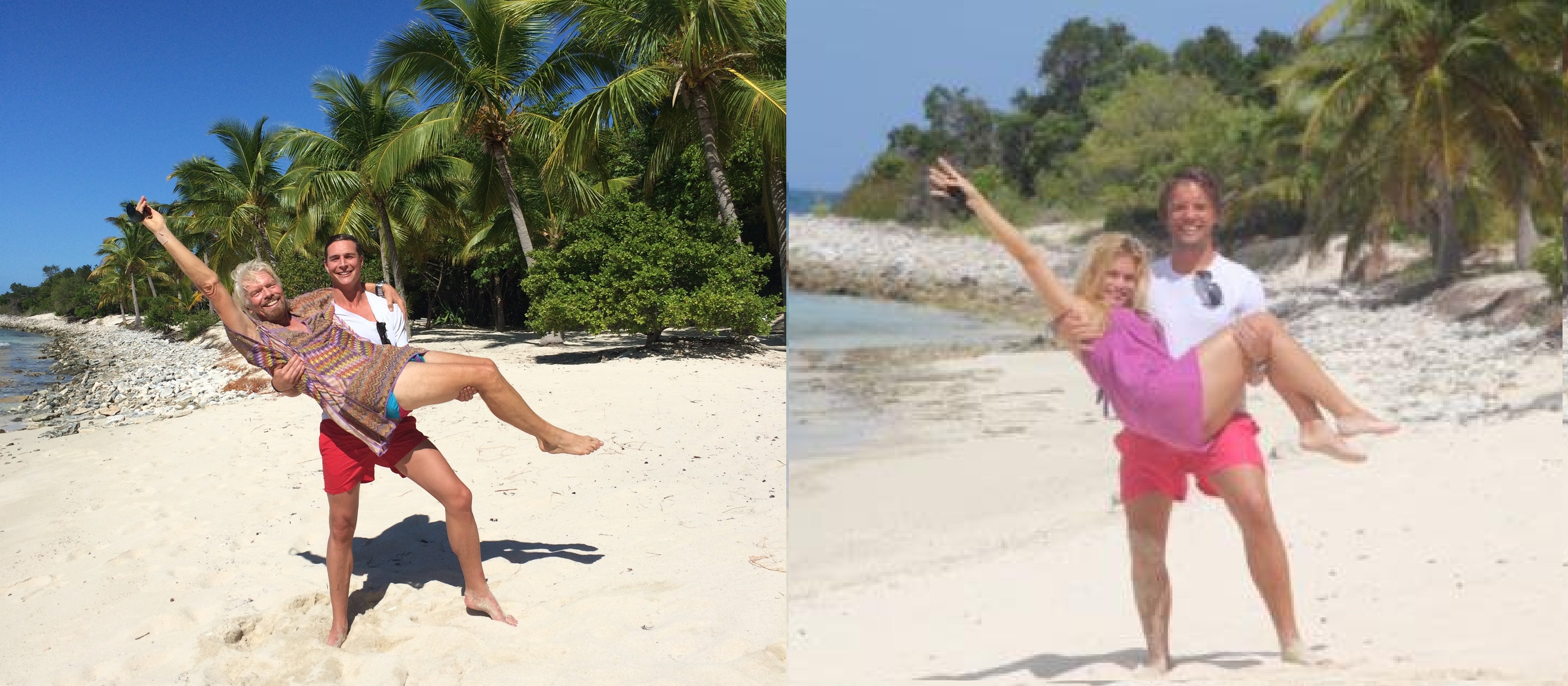 After a successful launch in the US, it is great news that Humin is launching in the UK. People and teamwork are the driving force behind any successful business and tools like Humin will help to develop your network, connect with people, make the most of meetings and build relationships.