95% of the world's rhinos have been lost in the past 40 years. It is up to all of us to ensure this magnificent species does not disappear from the earth forever.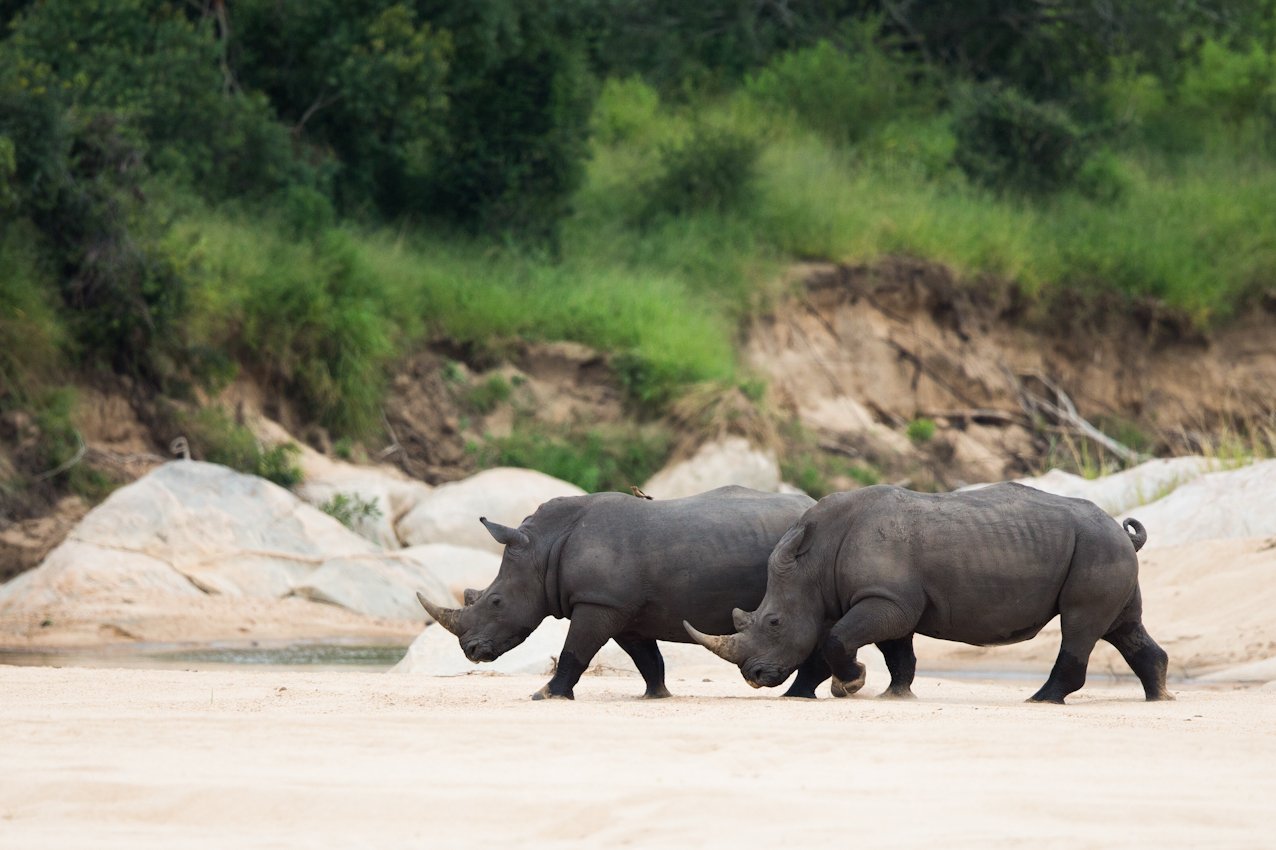 By Jack Brockway, courtesy of Ulusaba Private Game Reserve
All rhino around the world are under threat, with only 25,000 remaining in Africa (20,000 southern white and 5,000 black rhino) and only about 3,000 in Asia. The world addressed the problem in 1993, by banning the sale of rhino products in China, Hong Kong, Taiwan, and Singapore. For 15 years this was effective and rhino populations grew. However, in 2008 Vietnam became a consumer of rhino horn and new affluence in China resurrected a market there resulting in a dramatic rise in rhino poaching. Last year approximately 1,004 rhinos were poached in South Africa, up from just 13 in 2007. So far this year up to May 14th, the number has already reached 376.
Rhino are being poached for their horns as it is wrongly believed they can be used for medicinal purposes and even for use as a hangover cure and aphrodisiac.
Tens of millions of dollars are spent annually on studying and protecting rhinos in the wild, however only a few hundred thousand dollars has ever been spent on addressing the root of the problem – eliminating the demand for rhino horn.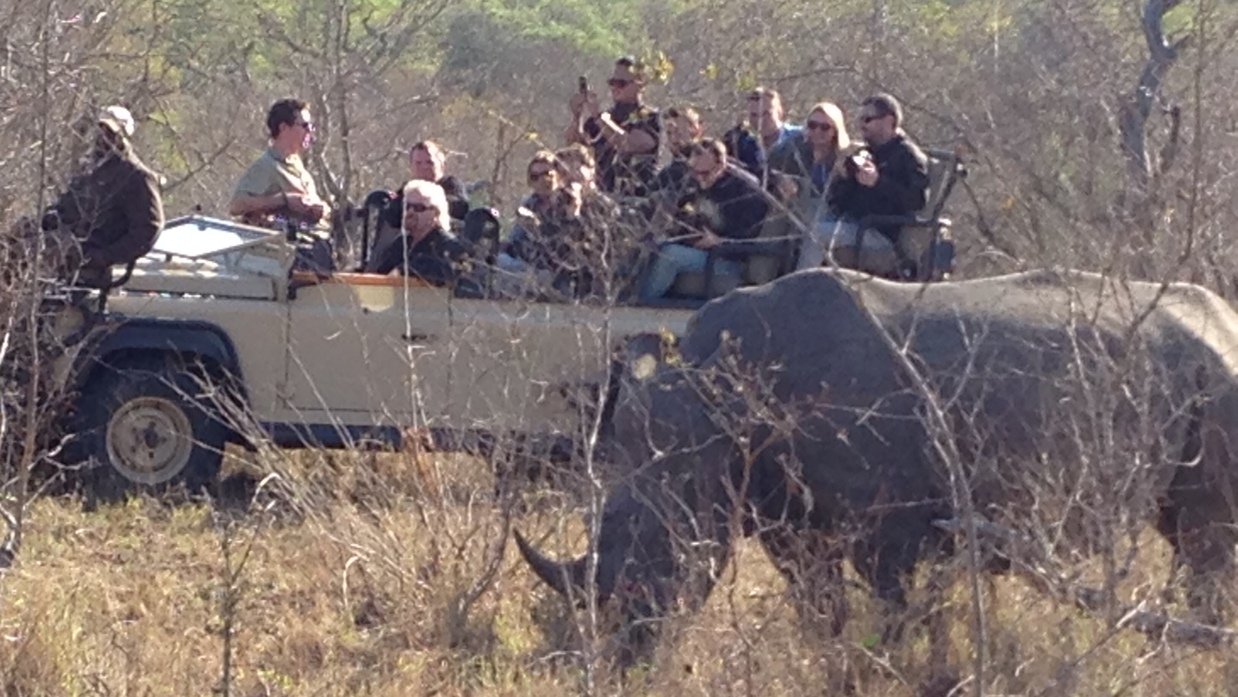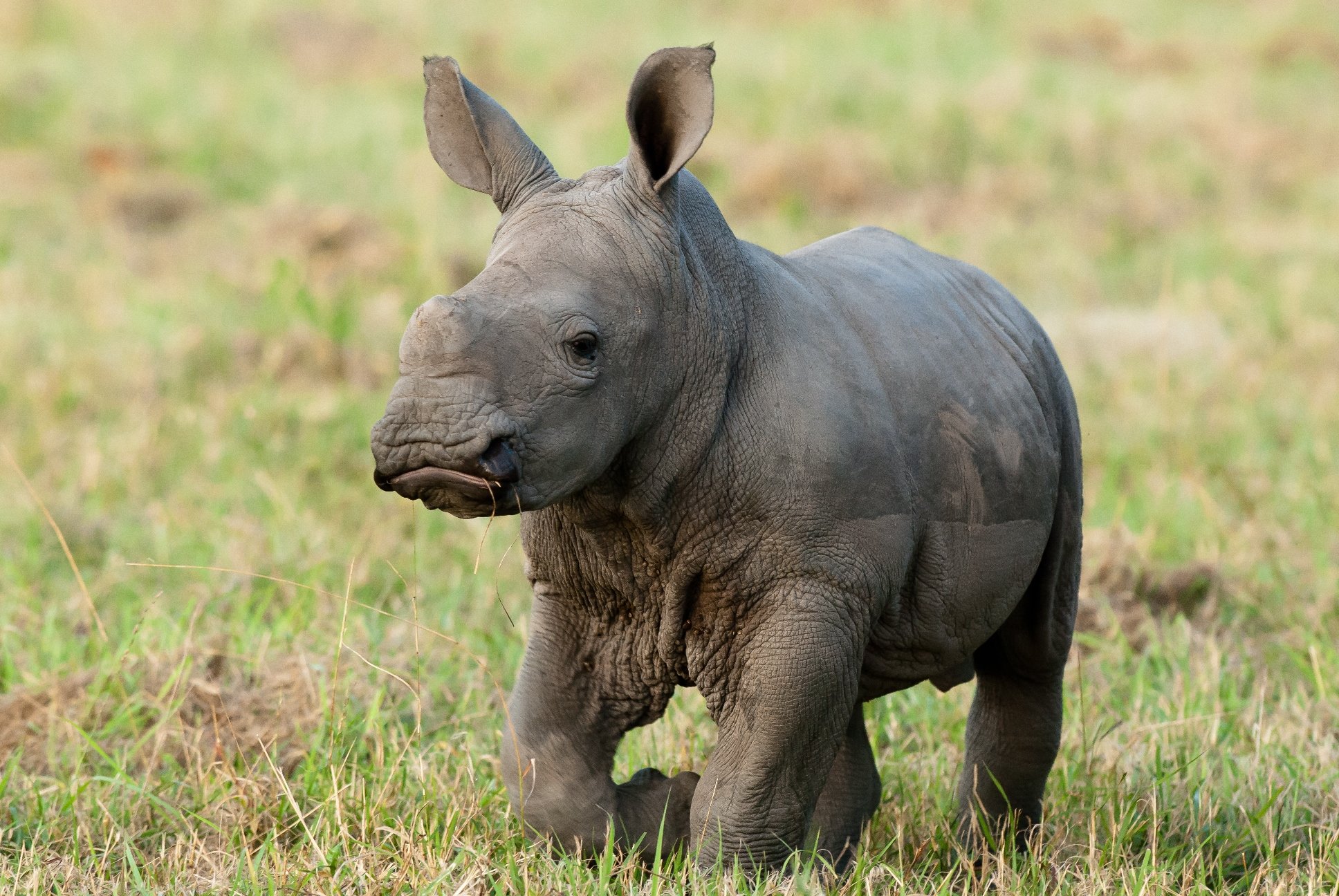 By Trevor Savage, courtesy of Ulusaba Private Game Reserve
Increased enforcement efforts in South Africa have fallen short. More needs to be done – and fast. We need to raise awareness in Vietnam and China of the rhino-poaching crisis – over 66% of Chinese citizens interviewed by WildAid in 2012 did not know horns came from poached rhinos. We need to support lawmakers in implementing and enforcing a complete ban in Vietnam and increasing enforcement efforts in China. We need to make the conservation and protection of rhinos more valuable than the sale of their horns.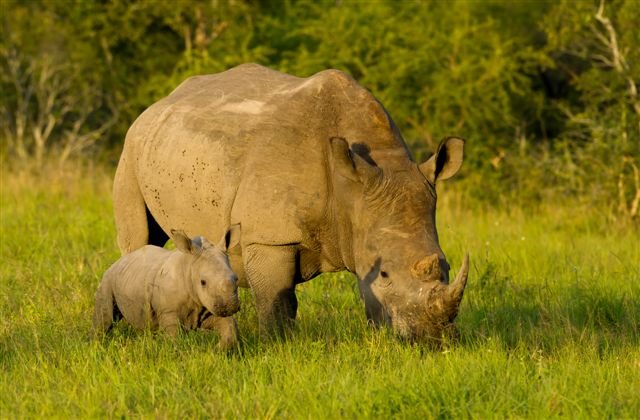 We need to end this horrific trade before it is too late.
By Trevor Savage, courtesy of Ulusaba Private Game Reserve