If SpaceShipOne hadn't won the Ansari XPRIZE for Spaceflight, it is unlikely Virgin Galactic would exist. So it was a great honour to attend the tenth anniversary celebrations of that momentous occasion in Mojave.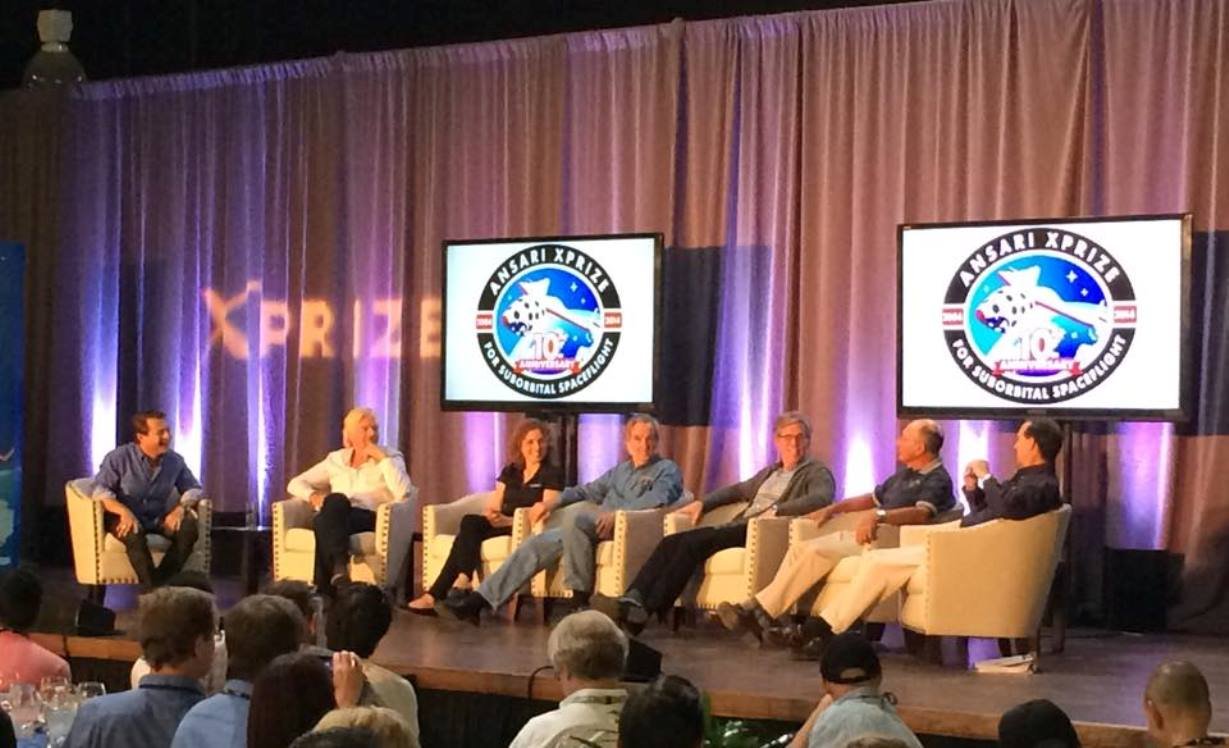 The Ansari X Prize offered a $10 million reward to the first team to go to space twice within 10 days. SpaceShipOne won the prize, and set in motion the journey of Virgin Galactic. Now, we have more than 400 staff and more than 700 customers preparing for commercial space travel.
Image by Greg Rose
I joined an incredible panel of space visionaries onstage in Mojave: Burt Rutan, the genius aerospace engineer who designed SpaceShipOne and SpaceShipTwo; Anousheh Ansari, the first female private space explorer and benefactor of Ansari XPRIZE for Spaceflight; Chuck Beames, Executive Director of Paul Allen's Stratolaunch; Brian Binnie, SpaceShipOne's Test Pilot for the award winning flight; and Mike Melvill: SpaceShipOne's Test Pilot for the first record breaking flight. XPRIZE Founder and CEO, Peter Diamandis, asked the questions as we looked back on a revolutionary moment.
Back in 2004, I shook hands with the team and said that if SpaceShipOne won the XPRIZE and came back from space safely, we would take up the baton and build a much larger spaceship, capable of taking thousands of astronauts into space. Now, Virgin Galactic is making great progress on the road to commercial flight. It was wonderful to have so many people who were there on that historic day in 2004, and also so many of our founder astronauts and Virgin Galactic team.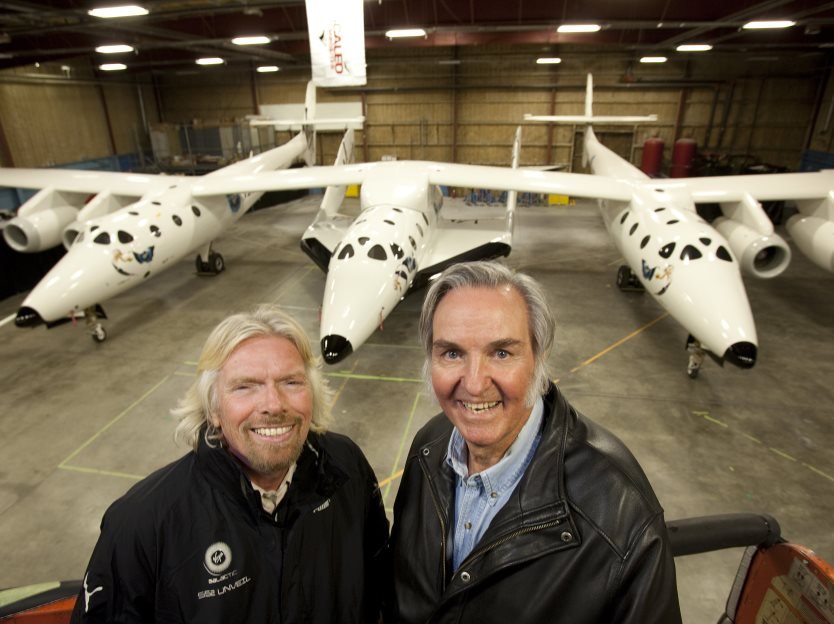 Commercial space travel is a completely new industry, but we are standing on the shoulders of giants. It was very moving for so many of those giants to be with us in the same room, not just to reminisce about past triumphs, but to look to the future. Thousands more jobs will be created, thousands more dreams will be realised, and thousands more hopes will be fulfilled.
For those of us lucky enough to be there in 2004 watching SpaceShipOne go to space, there were a lot of tears in our eyes. Thanks to everybody involved for their bravery and their genius. As Anousha said: "If people are crazy enough to dare, impossible things happen."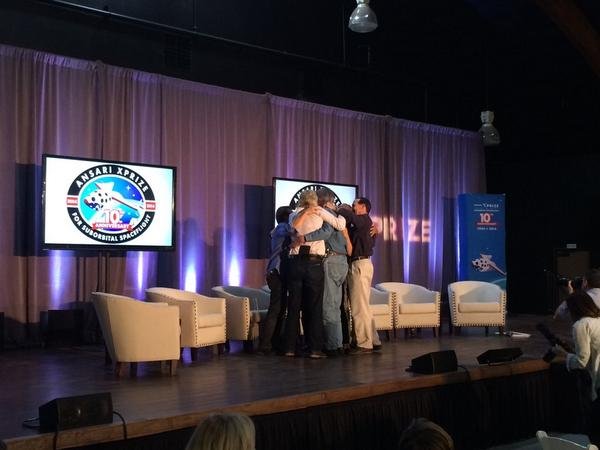 Image from Virgin Galactic
So many people have contributed massively to this greatest adventure of all. But none of us would be here without Burt Rutan, the visionary who designed the spaceships. With that in mind, I urged us all to give him the biggest hug ever. Then we blew the candles off the birthday cake, and immediately turned our thoughts back to the future.