Karen Jones sent me a #ChallengeRichard to "find 65 people who put others first and deserve a thank you treat." I've been saving this one for the end of the year, so that I could reflect on highlights from 2015.
Here's part two of 65 people who have inspired me in 2015.
22.
Over the last 11 years, Jean Oelwang has built our non-profit foundation, Virgin Unite, into a formidable force – incubating outstanding initiatives like The Elders, The Carbon War Room, The B Team and the Branson Centres of Entrepreneurship, and doing sterling work with everyone across the Virgin Group and our partners to make a positive difference to people's lives. Her passion and energy inspires me everyday. Thank you Jean.
23.
This year I had the great pleasure of meeting Phan Thị Kim Phúc, the inspiring woman from one of the most harrowing and moving photos in history – Girl in the Picture. It was fascinating to hear how she has rebuilt her life and gone on to help many others though her Foundation and her example. Thank you Kim Phúc.
Image by John Armstrong Photography
Image from Virgin.com
24.
Heading up Business as a Force for Good at Virgin Active South Africa, this year Wesley Noble worked with five local high school kids to help them transform into competitive cyclists. Not only did he train the boys, he also supported them to develop a bond that changed their lives. Wesley is a great example of our people going above and beyond for the sake of others. Thank you Wesley.
25.
Pope Francis wowed the world – including yours truly – in 2015 with some very progressive words and actions. He urged action on climate change; began to address equal rights; asked members of the Vatican to be more hands on with helping the poor and sick; performed mass for and kissed the feet of the prisoners; came out in support of protection of the Amazon rainforest; worked time and time again with the homeless; and made it clear that those without religious faith can be great people. Thank you Pope Francis.
26.
First female President of the Republic of Ireland and former UN High Commissioner for Human Rights, Mary Robinson is a passionate, forceful advocate for gender equality, women's participation in peace-building and human dignity. And she's also a bold campaigner in the climate change space. I've had the pleasure of collaborating with Mary in her role at The Elders. She is a wonderful woman, working to make the world a better place. Thank you Mary.
27.
We were thrilled when President and Founder of Lean In, Rachel Thomas joined us for our 2015 Virgin Disruptors event, about wellbeing in the workplace. I've been following Rachel's work advancing women in the workplace, and I'm proud to support Lean In. Her confidence, passion and commitment is inspirational. Thank you Rachel.
28.
Without the courageous and bold leadership of Laurent Fabius it is unlikely that COP 21 would have been such a big success. The French Foreign Minister was a driving force behind the Paris climate talks. As President of COP 21, he was responsible for translating the needs and wants of almost 200 nations into a document that holds the power to tackle climate change, and therefore create a better world for us all. Thank you Laurent.
29.
This year I've had the huge privilege of watching my lovely daughter transform into a loving mother. She inspires me every day with her dedication to Etta and Artie – always going above and beyond to put their needs before her own. The twins are incredibly lucky to have her as their mum, and Joan and I are incredibly lucky to have her as my daughter. On top of her role as a new mother, she's also been working hard with our non-profit foundation, Virgin Unite, to make a positive impact across the Virgin Group. Thank you Holly.
30.
When Freddie Andrewes married my daughter, Holly, our family welcomed him with open arms. I've had the pleasure of working with Freddie quite a bit this year to launch one of our newest companies, Virgin Sport, and have been very impressed by his ambition to build the business. And, he's juggled this new role with another new role, becoming a father. He is a great dad to Etta and Artie and a wonderful partner for Holly. Thank you Freddie.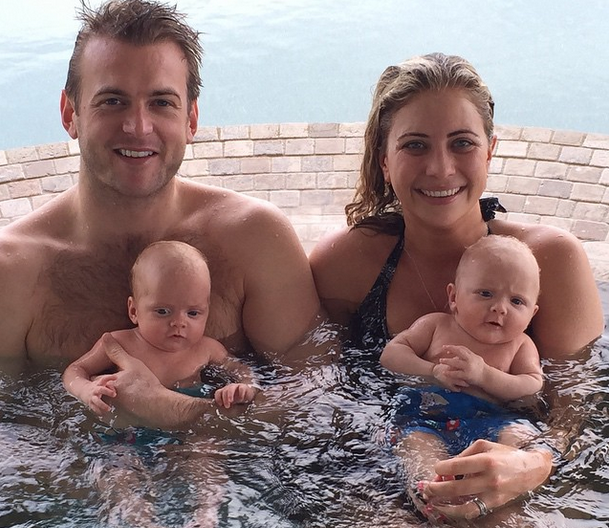 Image from Holly Branson
31.
Sister Helen Prejean made headlines when she turned her experiences working in prison ministry into a book – which was developed into the major motion picture Dead Man Walking, starring Susan Sarandon. For the past few years, Sister Helen has been spiritual counsel to Oklahoma death-row inmate Richard Glossip and has been working tirelessly to raise awareness about his case. Thank you Sister Helen.
32.
Working alongside Sister Helen, actress Susan Sarandon also threw her support behind Richard Glossip in 2015, lunching a petition to grant him a stay of execution. With Hollywood notoriety on her side, Richard's case has garnered worldwide attention. There's still a way to go, but Susan continues to be an unwavering champion of his fight for exoneration. Thank you Susan.
33.
When Virgin Atlantic was contacted by Make A Wish UK, to give a special treat to a young boy suffering with leukaemia, operations team member Jess Byrne went out of her way to help. Taking on the task in her own time, on top of performing her regular role, Jess was instrumental in helping Callum's dream come too. In recognition of her wonderful work she was awarded Virgin Atlantic Star of the Year. Thank you Jess.
34.
I'm grateful to be surrounded by a number of outstanding business leaders on the B Team, but one individual who continuously inspires me is Dr Mo Ibrahim. Mo has been a force in driving a number of B Team initiatives and projects this year, including 100% Human at Work and Net-Zero by 2050. On top of this great work, he also campaigns to support good governance and great leadership on the African continent through the Mo Ibrahim Foundation. Thank you Mo.
35.
My family are a great bunch – my sisters, children, nephews and nieces constantly impress me with their passion to make a positive difference in this world. Working alongside my daughter Holly and son Sam, my nephew Noah chairs and runs the charitable trust, Big Change and its principle fundraising event the Virgin Strive Challenge. Every year Noah and the Big Changers tour schools in the UK to encourage students to live up to their full potential. His words and actions are so admirable. Thank you Noah.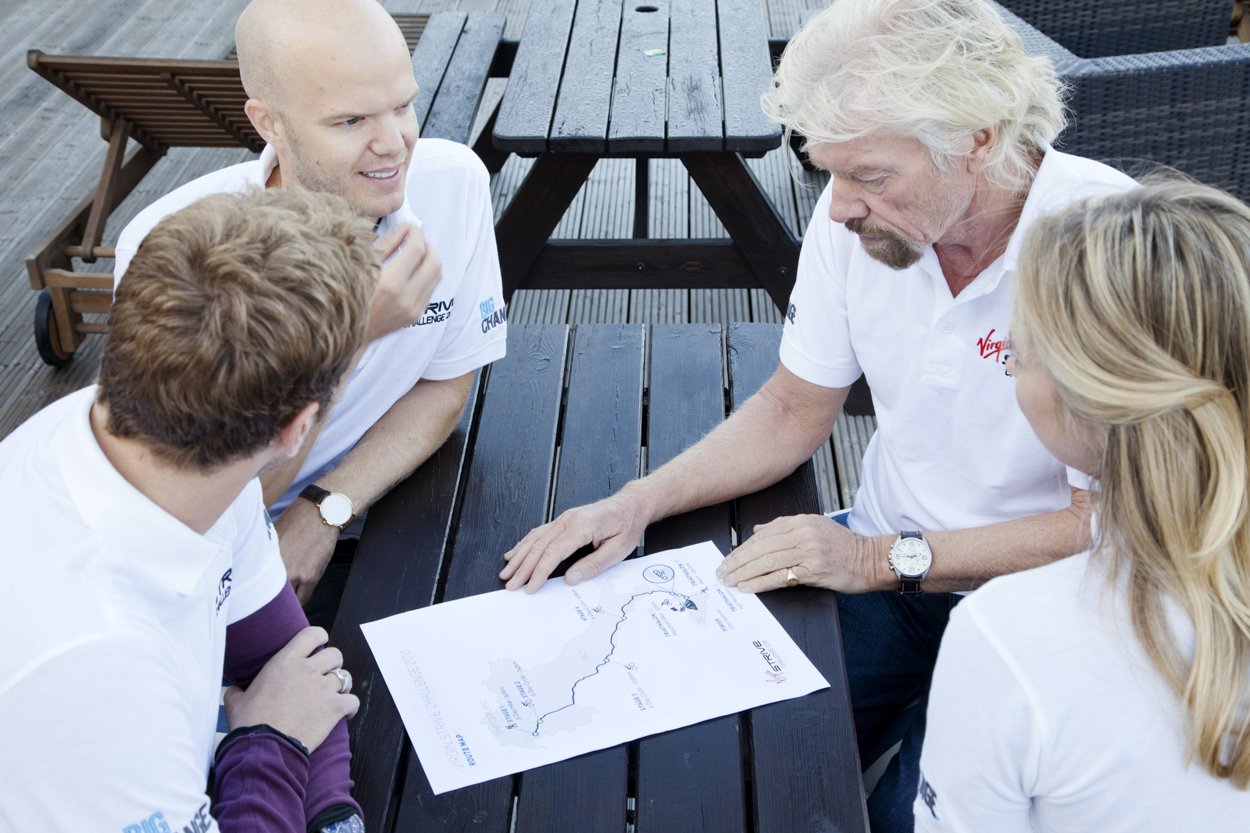 Image by Tina Miguel
36.
As a tireless campaigner for drug policy reform and for universal abolition of the death penalty, former Swiss President Ruth Dreifuss has been criss-crossing the world lobbying governments and legislators for change. Her energy and perseverance are second to none, as is her sense for social justice, fairness and common decency. The world needs more people like her. Thank you Ruth.
37.
Ernesto Zedillo is a hero to many, having led profound democratic and social reforms as the President of Mexico. Plus he's also been instrumental in advocating drug policy reform. In his role as a member of The Elders, this year he travelled to Moscow to discuss key geopolitical issues with President Vladimir Putin and former Soviet President Mikhail Gorbachev, and to New York to launch the Sustainable Development Goals. His conviction is resolute and his passion is remarkable. Thank you Ernesto.
38.
There are so many formidable forces out there driving much-needed social change. Advocate for social justice and International human rights, and CEO of the Bridgeway Foundation, Shannon Sedgwick Davis is one such person. I've got to know Shannon through her role as a board member for The Elders, and have been so impressed by her work to promote peace and end human atrocities across the globe. Thank you Shannon.
39.
Earlier this year, Virgin Galactic team member, Margaret Viola took to the skies for The Air Race Classic to encourage women to enter the industry and preserve the tradition of pioneering women in aviation. In doing so she also boosted support for the Galactic Unite not-for-profit initiative. Thank you Margaret.
Image from Virgin Galactic
40.
A key focus of Virgin Unite in 2015 was prison reform in the US. In attempting to shine a spotlight on subject we were thrilled to work with American civil rights activist and attorney, Van Jones. Believing that America's criminal justice system is broken, Van founded #cut50 with the intention to safely and smartly reduce the US's incarcerated population by 50 per cent over the next 10 years. I've heard Van speak on a number of occasions and he is nothing short of inspirational. Thank you Van.
41.
Every year is a huge year for the United Nations, but 2015 has been stellar. The Global Goals and COP 21 put the UN in the spotlight time and time again. Connecting people, ideas and resources to help the UN solve global problems, the United Nations Foundation has also had a standout 2015. Leading the charge to build partnerships, grow constituencies, mobilise resources and advocate policy changes to support the UN's work was President and Chief Executive Officer of the United Nations Foundation, Kathy Calvin. Thank you Kathy.
42.
One of the most connected people in Silicon Valley, LinkedIn cofounder and Facebook early backer, Reid Hoffman takes a very B Team approach to doing business, investing in organisations that he thinks have the most potential to do good. One such business is non-profit, Kiva, which seeks to combat poverty through microfinance. Putting people and the planet on par with profit, he is the type of the business leader the world needs. Thanks you Reid.
43.
Archbishop Desmond Tutu is one of the greatest men I've ever met. He's spent his life working to show how the act of forgiveness can profoundly transform individuals and our world; as well as campaigning to fight HIV/AIDS, tuberculosis, poverty, racism, sexism, homophobia and transphobia. A true humanitarian, we all can stand to learn a lot from Desmond Tutu. Thank you Arch.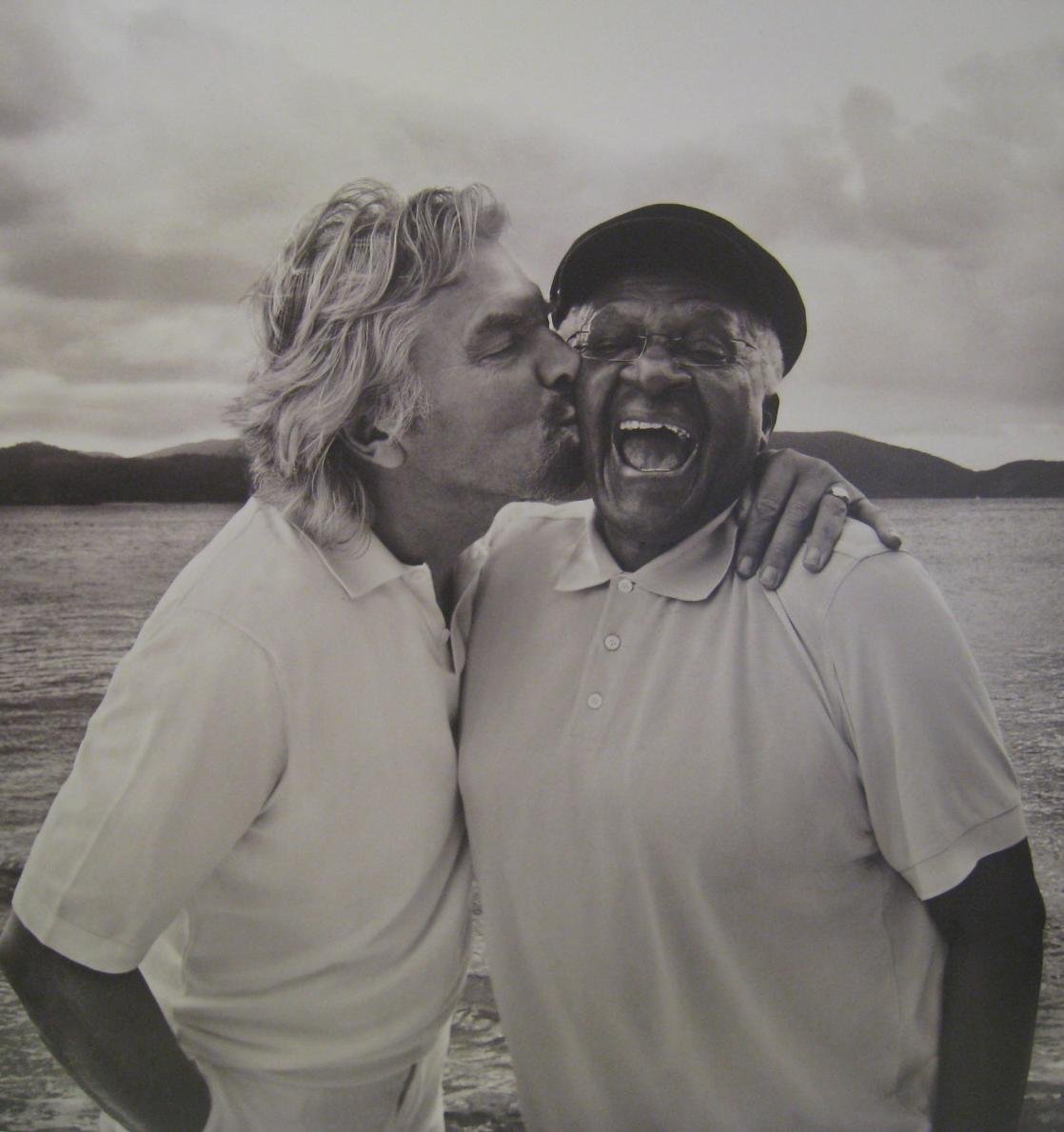 Image from Virgin.com