I've always been fascinated by pioneers of technology and adventure. Often the two go hand-in-hand, with people pushing themselves to the limit while testing the latest innovations.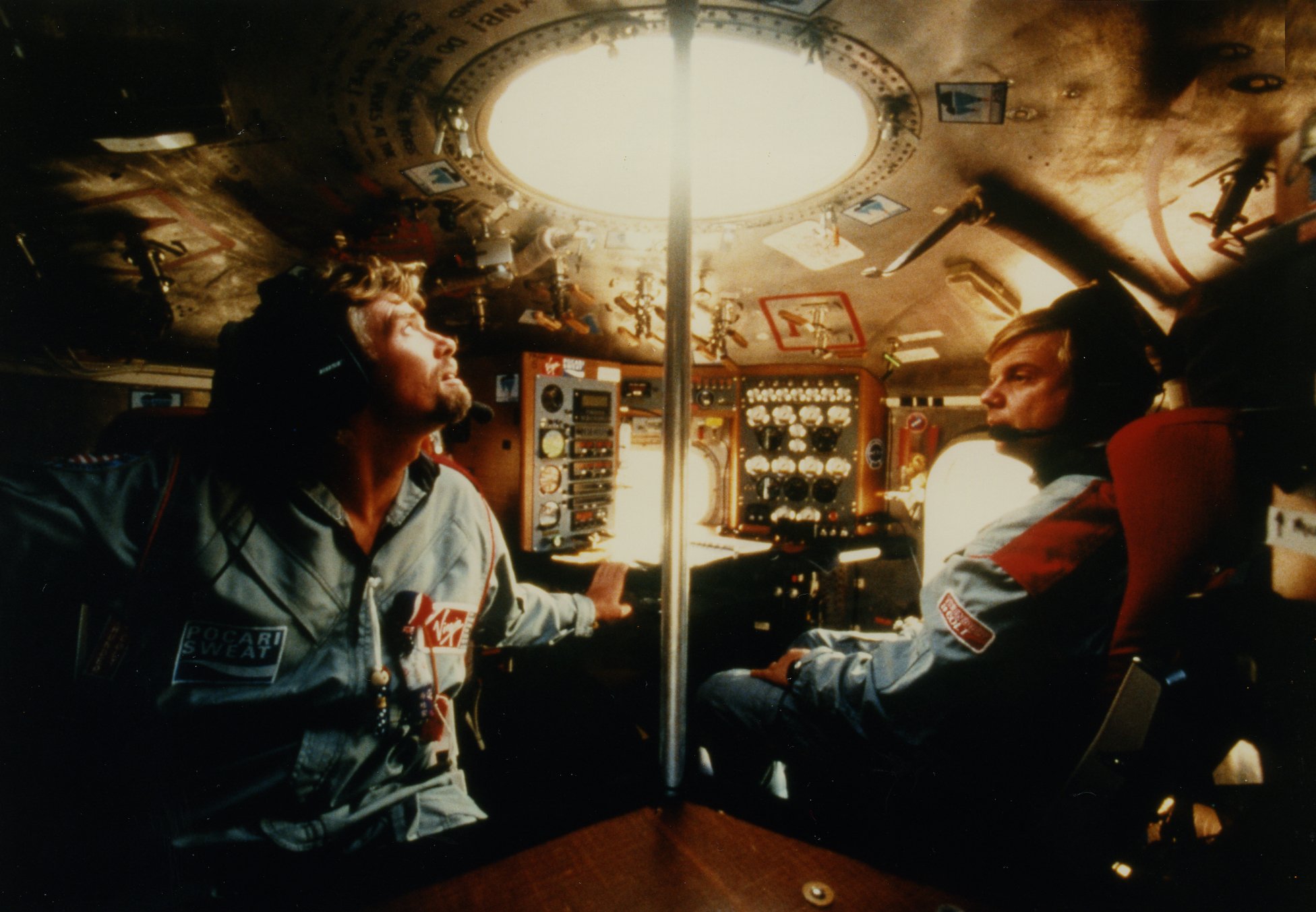 At Virgin, we've never been shy of a challenge, and yours truly has always been willing to lead from the front and try out the latest pioneering technology. From a series of hot air balloon adventures we survived by the skin of our teeth, to crossing the Channel in an Aquada car, I'm no stranger to ground-breaking adventures.
Image by Thierry Boccon-Gibod
Adventurers love to achieve feats nobody has ever done before. They push humankind forwards by creating new competition and the demand for more efficient, cheaper, higher quality experiences.
However, many of these have a purpose far beyond fun, promotion and adventure. Taking on new challenges is striving for progress. We built the Virgin Atlantic Global Flyer, which broke the world record for the longest non-stop flight around the globe. More importantly, it was a forerunner for carbon fibre planes and cleaner aviation, which Virgin airlines are all completely committed to.
With Virgin Galactic, we have created the world's first commercial spaceline and can't wait to take people up to see the wonders of space.
Nevertheless, equally important is the innovations to satellite technology and scientific research the program could bring.
Our latest adventure is back in the fast lane, with Virgin Racing Formula E entering the new global electric motor racing series in 2014.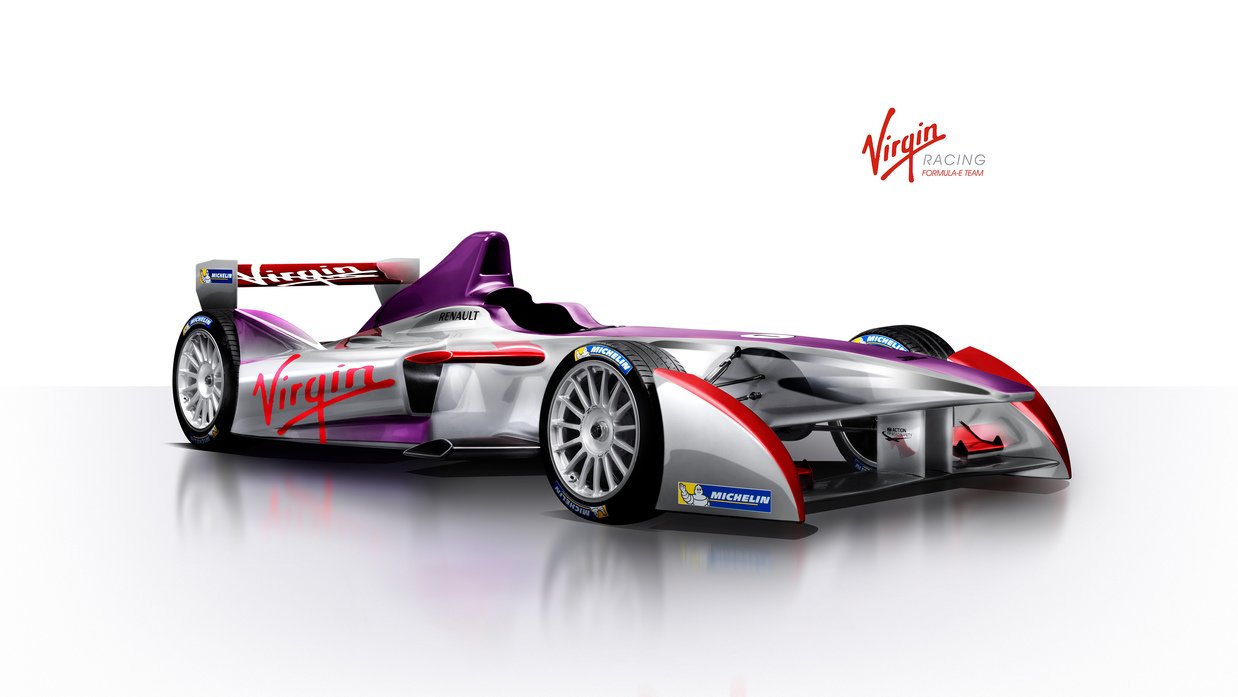 Having previously been in Formula 1 as sponsors of Brawn and then with our Virgin Racing team, we have taken some of the lessons of F1 into this new challenge.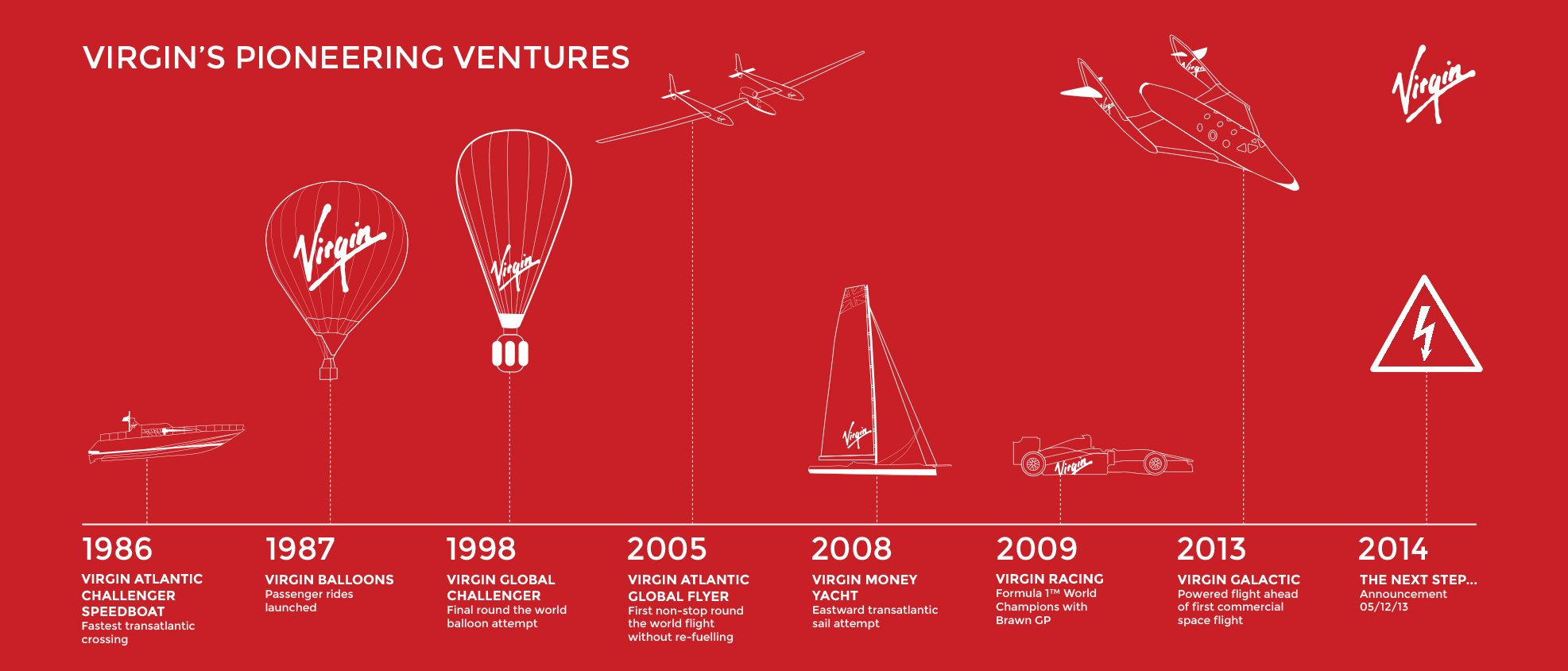 The Formula E Championship will showcase electric car technology and speed up innovation amongst manufacturers, driving forward the development of more efficient, dependable, affordable electric cars. With the likes of Elon Musk's Tesla already championing electric cars, we believe the electric car will one day be a common fixture on roads all over the world.
Formula E will also be a lot of fun, and introduce a new generation of motor sport fans in some of the world's most vibrant city centres. I can't wait to get on the starting line.
In every sector, industry or business, there is always room for more innovation. It's up to all of us to challenge ourselves to do it – and have some fun along the way.
Image from Virgin.com