I'm very tempted to find myself a polka dot jersey for the rest of the Virgin Strive Challenge, after earning the King of the Mountains mantle during the last cycling leg.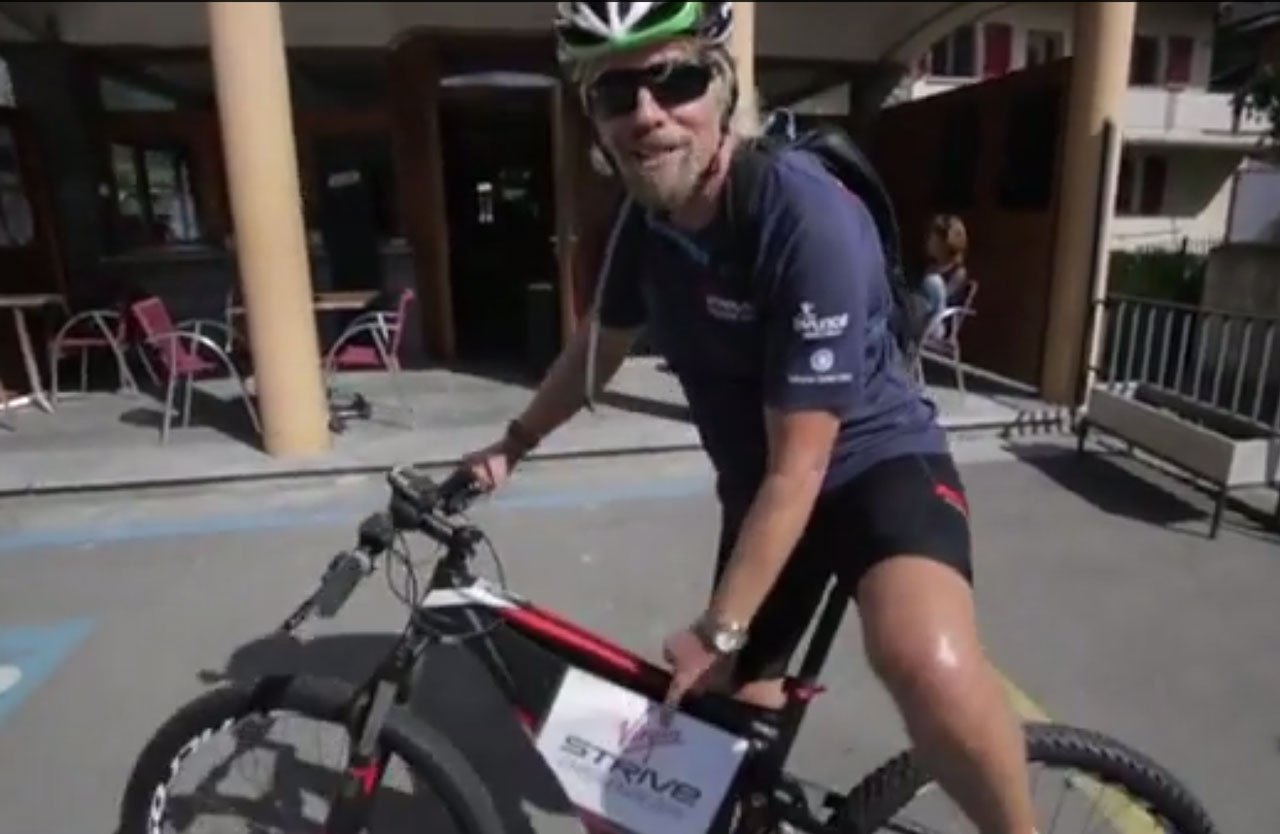 I joined Sam and the Virgin Strive Challenge team to cycle up an incredibly steep hill to Verbier in Switzerland. The record for getting up the hill was about 25 minutes - people were expected to take an hour and a half.
They didn't know I was joining them, so there were some surprised faces as I appeared alongside them on the road. The rest of the team had very modern bikes, while I was on an older model. Sam asked me if I wanted him to hang back with me, as he was concerned I wouldn't be able to keep up. I waved him on and said "don't worry about me, see you at the top of the hill".
Suddenly, with a lightning burst of pace, I overtook them all. Marion Bartoli had an incredulous look on her face as I flew past her, while it was particularly amusing racing past the number one fitness coach from Verbier.
I got up the hill in 24 minutes, with the biggest smile I've ever had on my face. I'd left my son miles behind, and when Sam reached the top his face a picture.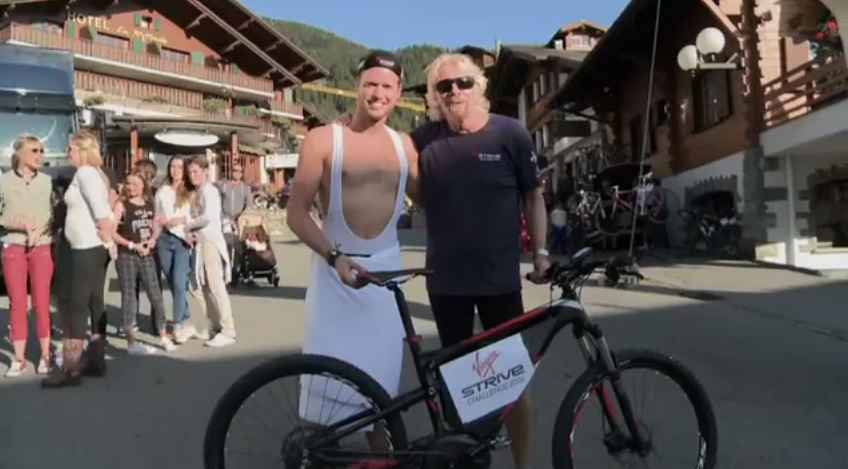 Image from Virgin.com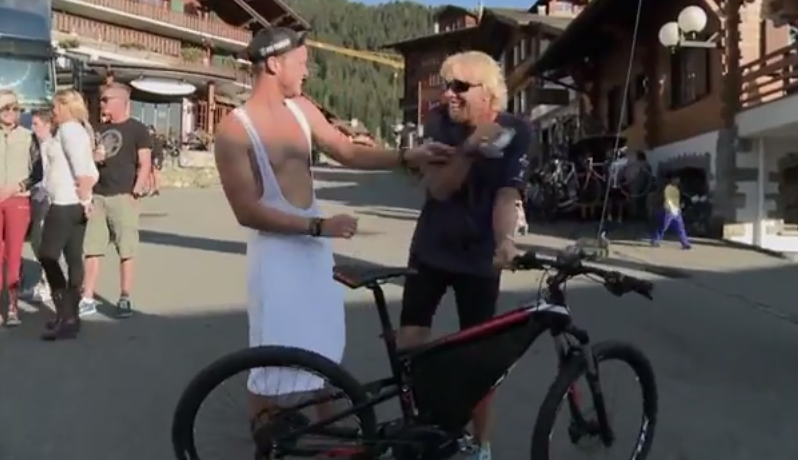 Then, I thought it was finally time to reveal my secret: I had a booster battery on my bike! Lance Armstrong, eat your heart out!
I had covered up the battery with a Virgin Strive sign so nobody had realised my trick. When you pedal madly on booster mode, it's almost like having an engine on your bike - but nobody spotted it.
Who needs EPO when you've got a secret motor?!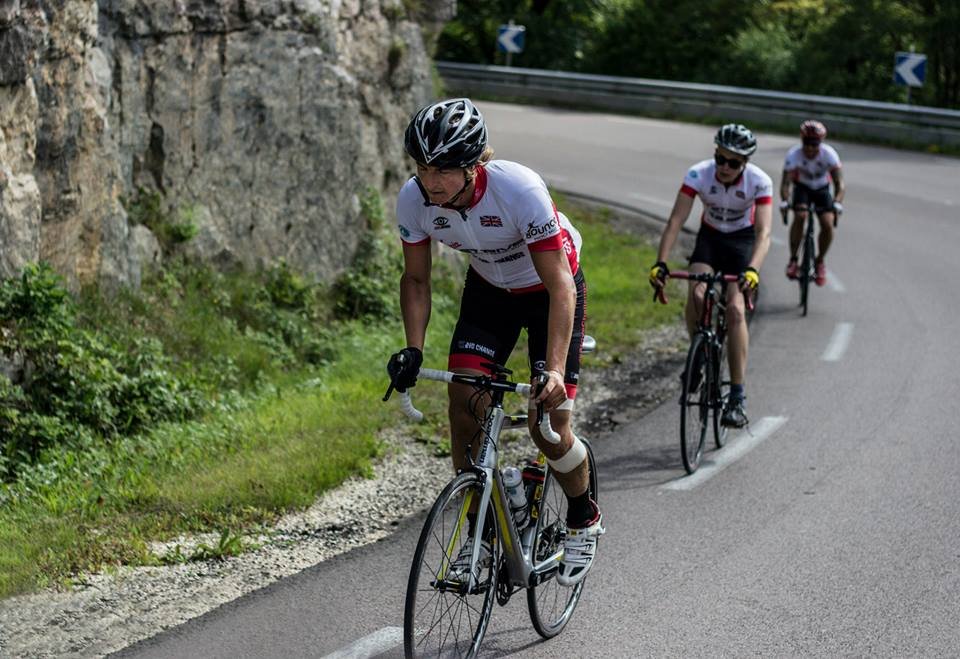 Actually, the bicycle motor does seem a great invention for people who want to cycle together who aren't equally matched fitness-wise. If you're 64 taking on a 26-year-old, and both enjoy cycling together, it can act as a handy equaliser in the same way as a handicap in golf.
We're now midway through the hike to the Matterhorn (which I am joining the team on, with no motorised aids!), the final stage before the Strivers climb the mountain. As well as for the love of adventure, it's all to raise money for Big Change, the charity that Holly and Sam set up together with six friends. Head over to the website to find out more and donate, and do send on your encouragement to the team on social media.