Extremely concerned about the plight of those currently awaiting execution by firing squad on the Indonesian prison island of Nusakambangan following convictions for drug offences.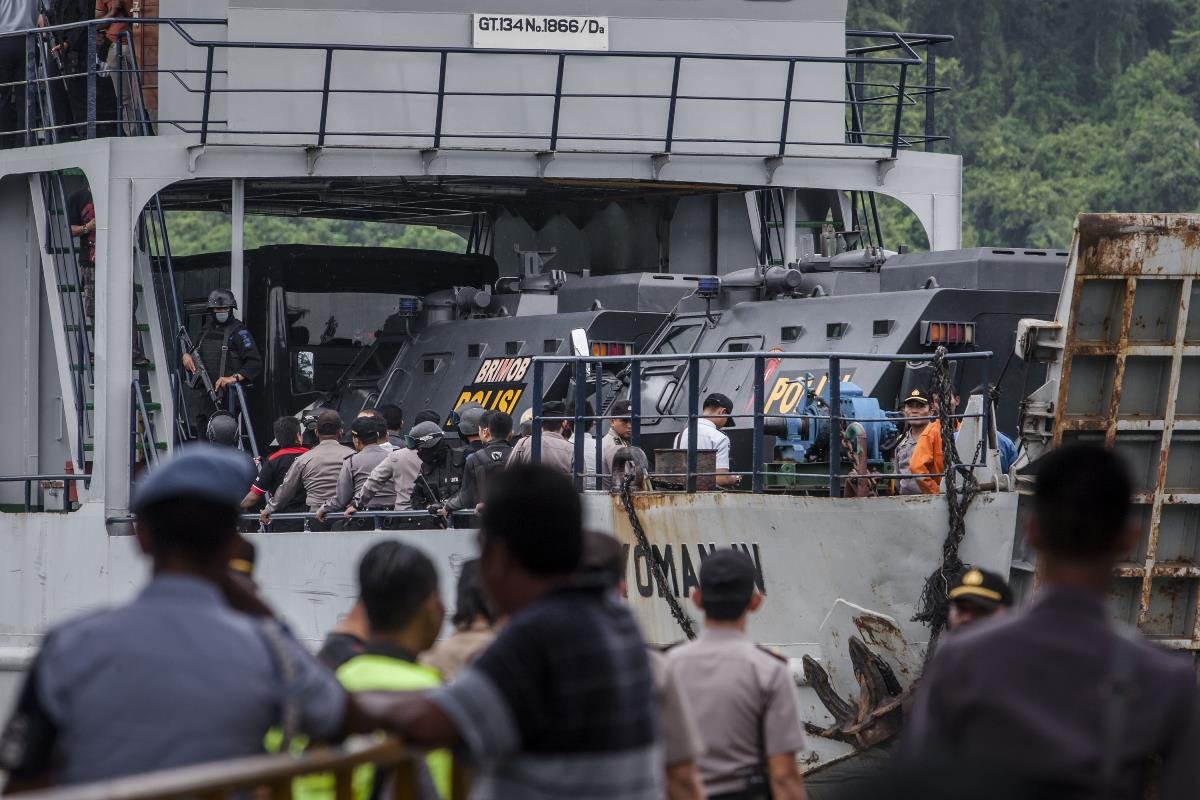 As ongoing appeals proceedings appear to have put the executions on hold for now, myself and fellow members of the Global Commission on Drug Policy are willing to go to Indonesia in the next few days to speak with President Widodo and discuss our research.
Several years of studies show that treating drugs as a health issue rather than a criminal issue would dramatically improve Indonesia's drugs problems, as has happened in countries like Portugal.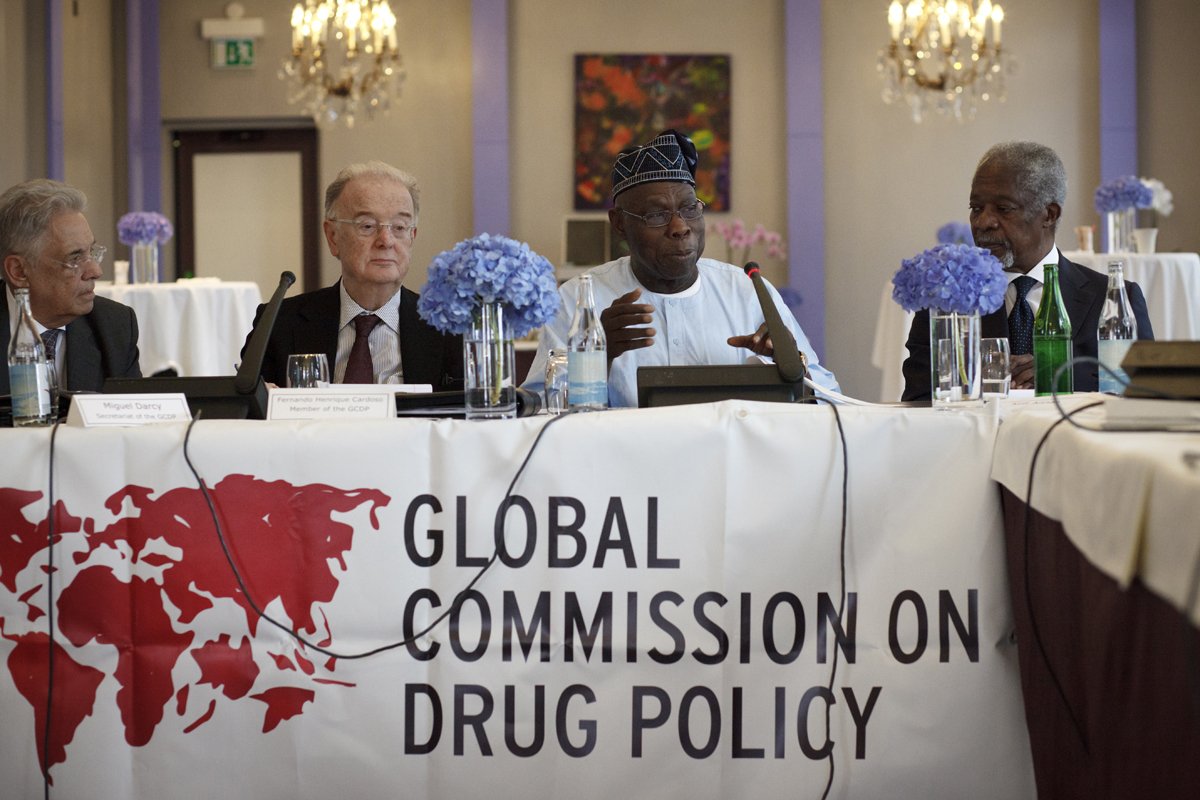 Image by Rebecca Bowring
As I wrote recently, the death penalty is a barbaric and inhumane form of punishment that has long been proven to achieve absolutely nothing to deter or prevent crime. It is important that everyone continues to speak out for all those facing execution.
In our capacity as Global Drug Commissioners, I and former Presidents Fernando Henrique Cardoso (Brazil) and Ruth Dreifuss (Switzerland) wrote to Indonesia's President Widodo calling for the lives of those facing execution to be spared. You can read our letter in full below.
Image from Virgin.com
Dear President Widodo,
As members of the Global Commission on Drug Policy, which includes some ten former Heads of State and Government as well as experts on drug policy, human rights, law enforcement and public health, we are writing to ask for clemency for Australian nationals Andrew Chan and Myuran Sukumaran, Brazilian national Rodrigo Gularte, French national Serge Atlaoui, Ghanaian national Martin Anderson alias Belo, Nigerian national Raheem Agbaje Salami, Filipino national Mary Jane Fiesta Veloso, and Indonesian nationals Iyen bin Azwar, Harun bin Ajis, Sargawi alias Ali bin Sanusi, and Zainal Abidin, who are awaiting their execution by Indonesian authorities, following earlier convictions for drug-related offences.
It is not our intention to weigh in on the judicial particulars of these cases. Nor do we suggest that those named above did not commit the crimes for which they were convicted, or that they should not serve time for their misdeeds.
However, we feel strongly that the death penalty is an inhumane form of punishment that has been proven time and again to fail as a deterrent of crime. Countries that still carry out executions for drug offences have not seen any significant shifts in supply and demand. The drug trade remains remarkably unaffected by the threat of capital punishment.
Furthermore, the death penalty removes any chance of forgiveness for the remorseful. It is our understanding that several of the defendants, many still in early adulthood when convicted, have expressed enormous regret for their offences and resolved to live better, more purposeful lives.
We have the highest consideration for the laws of Indonesia and your responsibility as President to keep your nation and its people safe from crime and harm. However, as advocates of evidence-based drug policy reform, we have studied different national approaches in great depth. We have learned that treating drugs as a health issue and not as a criminal one, helps lower the number of drug deaths, limits the spread of infectious diseases like HIV/AIDS or Hepatitis, reduces drug-related crime and allows people who struggle with addiction to become useful members of society again.
If you were to find it helpful, we would be happy to come to Indonesia to discuss the issue with you and your administration.
Mr. President, we hope you will consider our plea and spare those named above this ultimate and irreversible punishment. Granting clemency would be a humane and righteous act, and a first step towards sensible reform that could become a shining example for the entire Asian region.
Please accept assurances of our highest consideration.
Sincerely,
Sir Richard Branson
Founder, Virgin Group
Commissioner, Global Commission on Drug Policy
Fernando Henrique Cardoso
Former President of Brazil
Chair, Global Commission on Drug Policy
Ruth Dreifuss
Former President of Switzerland and Minister of Home Affairs
Commissioner, Global Commission on Drug Policy
Do you agree the death penalty should be abolished? Sign the petition demanding an immediate cessation of ongoing executions of people in Indonesia for drug offences.
For our Indonesian readers:
Menghadapi hukuman mati di Indonesia
Saya benar-benar prihatin atas keadaan orang-orang yang sekarang sedang menunggu dieksekusi oleh regu tembak di tahanan Indonesia di Pulau Nusakambangan, setelah mereka terbukti bersalah atas pelanggaran narkoba.
Karena adanya proses banding berjalan yang sepertinya telah membuat jadwal eksekusi ditunda untuk sementara, saya dan anggota Komisi Global Kebijakan Narkoba lainnya bersedia untuk datang ke Indonesia dalam beberapa hari ke depan untuk berbicara dan mendiskusikan penelitian kami dengan Presiden Indonesia. Penelitian selama beberapa tahun telah menunjukkan bahwa memperlakukan masalah narkoba sebagai masalah kesehatan dan bukan sebagai masalah pidana dapat memperbaiki masalah narkoba Indonesia secara drastis, sebagaimana telah terbukti di negara lain seperti Portugal.
Sebagaimana telah saya tulis baru-baru ini, hukuman mati adalah sebuah bentuk hukuman yang barbar dan tidak manusiawi yang sudah sejak lama terbukti tidak menghasilkan apa pun dalam hal memberi rasa takut melakukan tindak pidana atau mencegah tindakan pidana. Penting sekali bagi kita untuk tetap menyuarakan aspirasi bagi orang-orang yang menghadapi hukuman mati.
Dalam kapasitas kami sebagai anggota komisi Narkoba Global, saya bersama mantan Presiden Fernando Henrique Cardoso (Brazil) dan Ruth Dreifuss (Swiss) telah menuliskan sebuah surat kepada Presiden Indonesia Widodo untuk memohon pengampunan para pidana yang dijatuhi hukuman mati. Anda dapat membaca surat yang kami tuliskan secara lengkap di bawah ini.
Kepada Yang Terhormat Presiden Widodo,
Sebagai anggota Komisi Global dalam Kebijakan Narkoba, yang melibatkan sepuluh mantan Kepala Negara dan Pemerintahan, serta ahli-ahli dalam kebijakan narkoba, HAM, penegakan hukum, dan kesehatan masyarakat, kami menuliskan surat ini untuk meminta pengampunan atas dua warga Australia yaitu Andrew Chan dan Myuran Sukumaran, seorang warga Brazil yaitu Rodrigo Gularte, seorang warga Perancis yaitu Serge Atlaoui, seorang warga Ghana yaitu Martin Anderson alias Belo, seorang warga Nigeria yaitu Raheem Agbaje Salami, dan empat orang warga Indonesia yaitu Iyen bin Azwar, Harus bin Ajis, Sargawi alias Ali bin Sanusi, dan Zainal Abidin yang sedang menunggu saat eksekusi oleh pemerintah Indonesia sehubungan dengan hukuman yang dijatuhkan kepada mereka karena melakukan pelanggaran narkoba.
Kami tidak berniat untuk ikut membahas rincian judisial kasus-kasus tersebut. Kami juga tidak menyatakan bahwa nama-nama di atas tidak melakukan tindakan pidana sehubungan dengan hukuman yang dijatuhkan atas mereka, dan kami juga tidak menyatakan bahwa mereka tidak perlu ditahan atas pelanggaran mereka.
Akan tetapi, kami benar-benar merasa bahwa hukuman mati adalah sebuah bentuk hukuman yang tidak manusiawi yang telah terbukti berkali-kali gagal digunakan sebagai sarana pemberi rasa takut melakukan tindak pidana. Negara-negara yang masih menjalankan eksekusi atas pelanggaran narkoba belum dapat melihat adanya perbedaan antara permintaan dan penawaran. Perdagangan narkoba masih tetap tidak terpengaruh oleh adanya ancaman hukuman mati.
Tambahan lagi, hukuman mati mencabut adanya kesempatan pengampunan bagi pidana yang bertobat. Setahu kami ada beberapa terdakwa yang kebanyakan masih baru menginjak dewasa ketika terbukti bersalah, yang telah menyatakan rasa penyesalan yang mendalam atas pelanggaran mereka, dan berniat untuk menjalani hidup dengan lebih baik dan penuh tujuan.
Kami sangat menghargai hukum Indonesia dan menghargai adanya tanggung-jawab Bapak sebagai Presiden untuk menjaga agar negara dan penduduk Indonesia aman dari pidana dan bahaya. Akan tetapi, sebagai advokat reformasi kebijakan-narkoba-berdasarkan-bukti, kami telah meneliti berbagai pendekatan yang berbeda dari berbagai negara secara sangat mendalam. Penelitian kami menemukan bahwa memperlakukan narkoba sebagai masalah kesehatan dan bukan sebagai masalah pidana dapat membantu menurunkan angka kematian karena narkoba, membatasi penyebaran penyakit menular seperti HIV/AIDS atau Hepatitis, menurunkan angka pidana terkait narkoba, dan memberi kesempatan bagi orang-orang yang bergumul dalam kecanduan untuk dapat menjadi orang-orang yang berguna bagi nusa dan bangsa lagi.
Apabila memang hal ini dapat membantu, kami dengan senang hati dapat datang ke Indonesia untuk membahas hal ini dengan Bapak Presiden dan administrasi Bapak.
Bapak Presiden, kami berharap Bapak akan mempertimbangkan permohonan kami untuk mengampuni orang-orang yang namanya kami sebut di atas dari hukuman mati yang tidak dapat diubah lagi ini. Pemberian grasi merupakan sebuah tindakan yang manusiawi dan adil adanya, dan merupakan langkah pertama menuju reformasi yang bijaksana yang dapat menjadi percontohan baik bagi seluruh wilayah Asia.
Dengan ini kami menyampaikan rasa penghargaan kami yang sedalam-dalamnya.
Dengan hormat,
Sir Richard Branson
Pendiri Virgin Group
Anggota Komisi, Komisi Global Kebijakan Narkoba
Fernando Henrique Cardoso
Mantan Presiden Brazil
Ketua, Komisi Global Kebijakan Narkoba
Ruth Dreifuss
Mantan Presiden Swiss dan Menteri Dalam Negeri
Anggota Komisi, Komisi Global Kebijakan Narkoba
Apakah Anda setuju bahwa hukuman mati harus dihapuskan? Tanda tangani petisi yang menuntut penghentian segera eksekusi yang sedang dilakukan atas napi di Indonesia terkait pelanggaran narkoba.