Went for an incredible deep sea dive in the British Virgin Islands to see a sunken ship. About 12 miles north-west of Necker, 75 feet below the surface lies the wreck of the Chikuzen.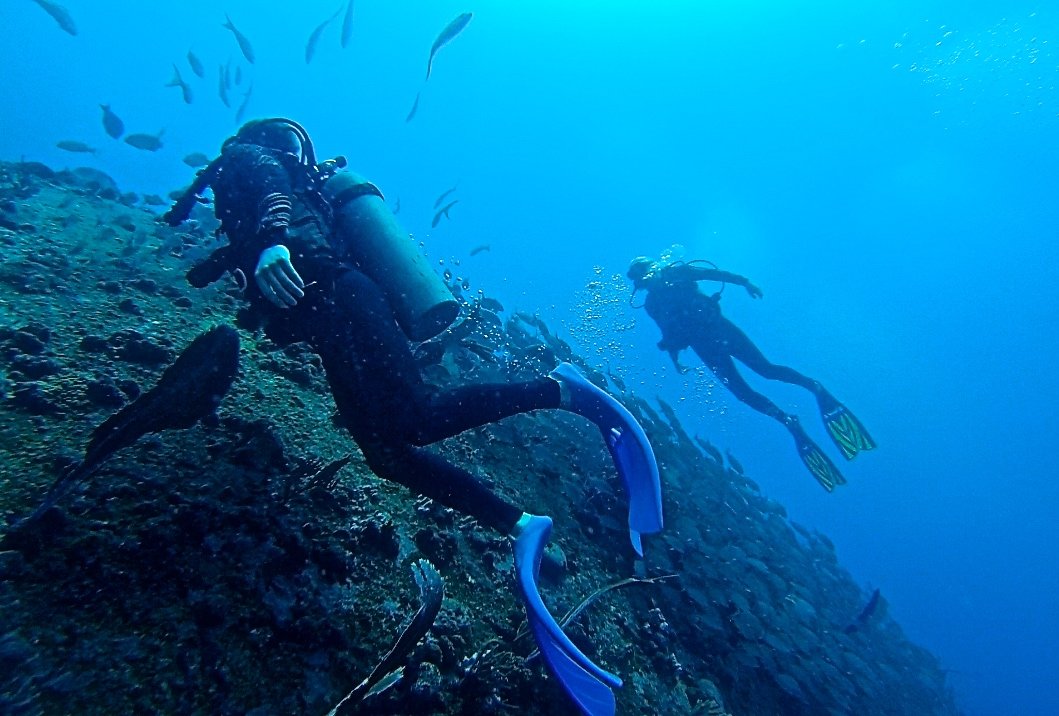 Image by Seth Webb
We were lucky to have fine weather, as the dive to see the 246ft Chikuzen can be particularly challenging. However, it was certainly worth the trip. As well as seeing the eerie ruins of the Japanese ship, there is a remarkable array of spectacular marine life to behold.
There are miles and miles of nothing but sand around the wreck, which makes it even more of a hotspot for fascinating species to gather together. There are schools of barracuda, eagle rays, stingrays, reef sharks, nurse sharks and even a legendary 600lb Goliath Grouper to spot.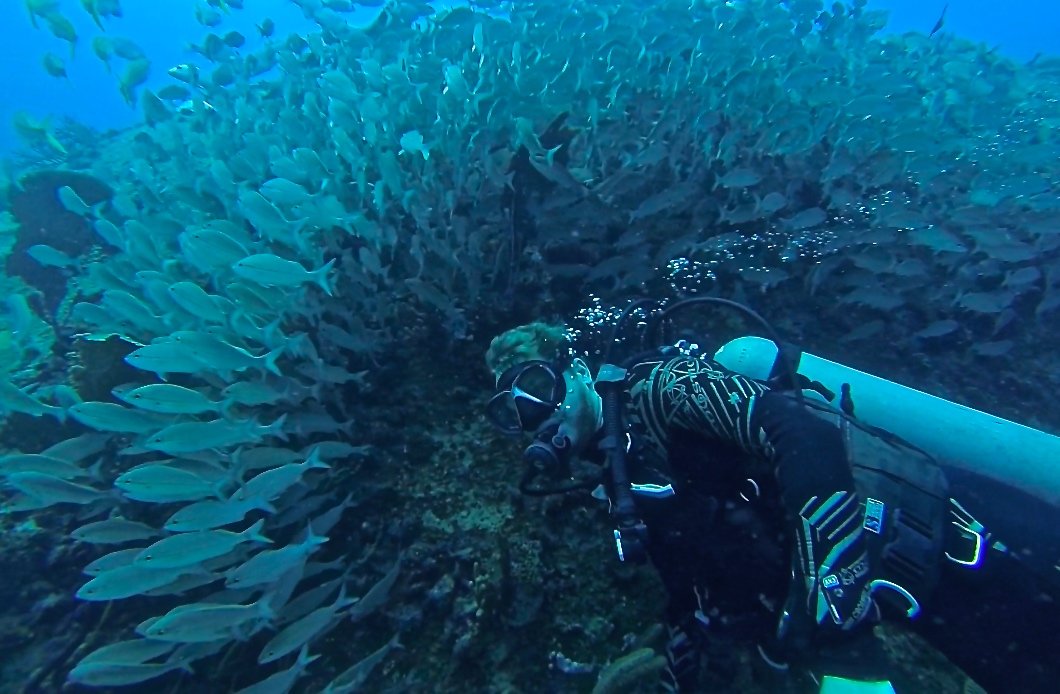 Image by Seth Webb
You can see Sam getting up close and personal with a friendly shoal here, while above I must admit my hand is starting to look more ancient than the coral!
Thanks to our brilliant instructor Seth for taking us on the dive and also taking these beautiful photos.
Image by Seth Webb
Chikuzen isn't the only great dive spot around the BVI. Only a few hundred yards off Necker Island, we have The Invisibles. It has such a mysterious name thanks to the difficulty sailors have spotting it. Its pinnacle is invisible for boats, but lurks just four feet beneath the surface. It once claimed a Spanish galleon that spewed its gold and silver all over the seabed. Again, there is an amazing array of marine life to swim alongside, from angelfish to wrasses.
Have you ever been diving? What is your favourite spot? I'm looking forward to my next dive with Sam and Holly already.