When it comes to my life, no two days are ever the same. I'm very fortunate to live one big adventure. One of my most recent escapades saw me touch down in sunny Miami, for a thrilling day of Formula E racing. From the circuit to the after party, check out all the exciting action in the video below.
Alongside the spectacle of the thrills and spills, pit lane drama, cheerleaders glamour and awards ceremony, Formula E provides a wonderful sneak peak into the future.
I believe Formula E is the future of motorsport, and electric cars are the future of motoring. It was exciting to discuss where this technology could lead us. No doubt, in the decades to come, filling up a car with petrol will sound backward, and sooty cities will be a thing of the past.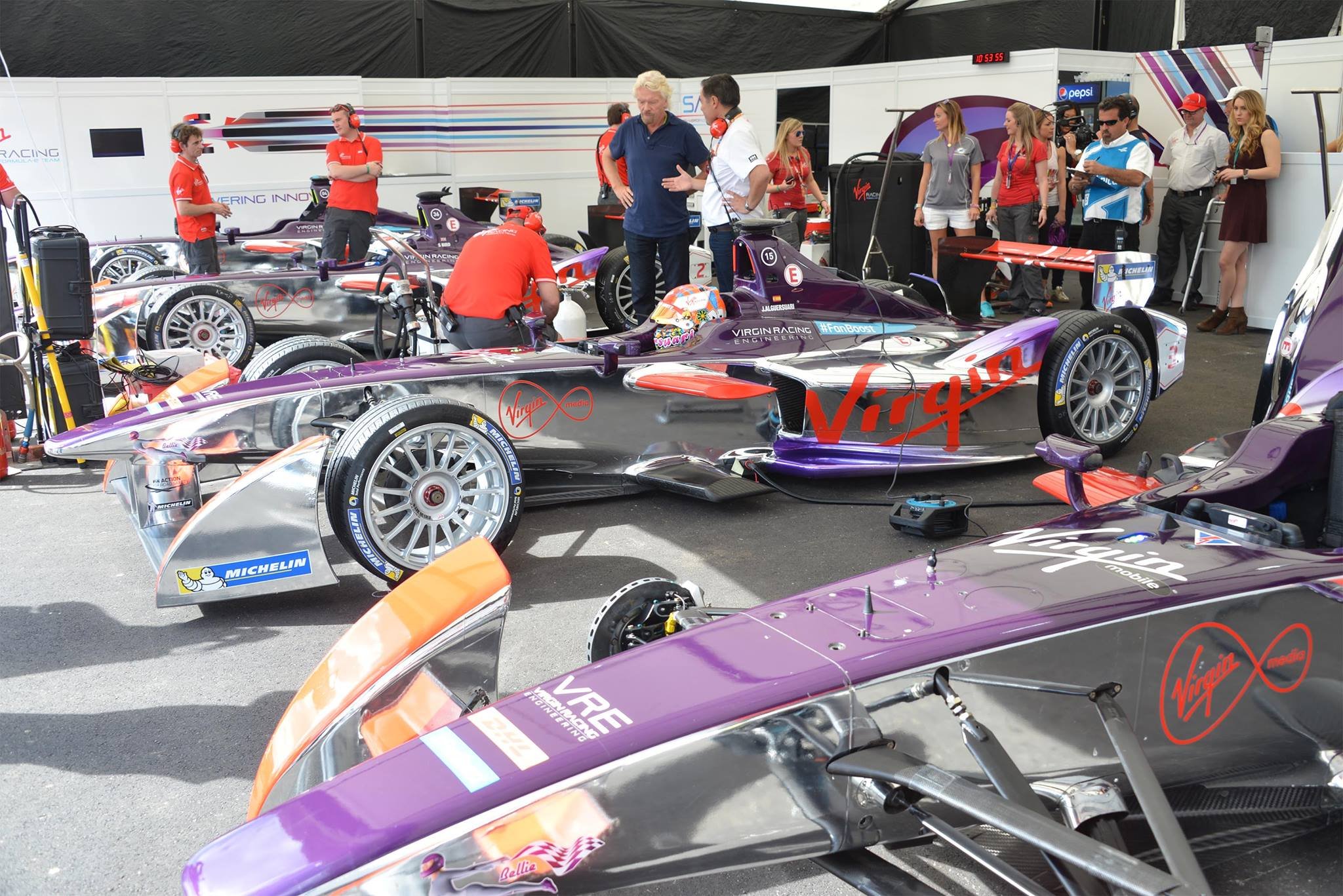 Image from Virgin Racing
There have been lots of stories about yours truly starting an electric car company to rival Tesla, which are slightly wide of the mark for the moment. I have huge admiration for what Elon Musk and his team have done to develop and highlight the potential of electric cars, and I'm excited about how Formula E racing could help to revolutionise the motoring industry. What's more, it is going to make electric cars sexy.
Who knows in a few years, the work that our Virgin Racing Formula E team and its partners have done may well form the basis of the road cars of the future.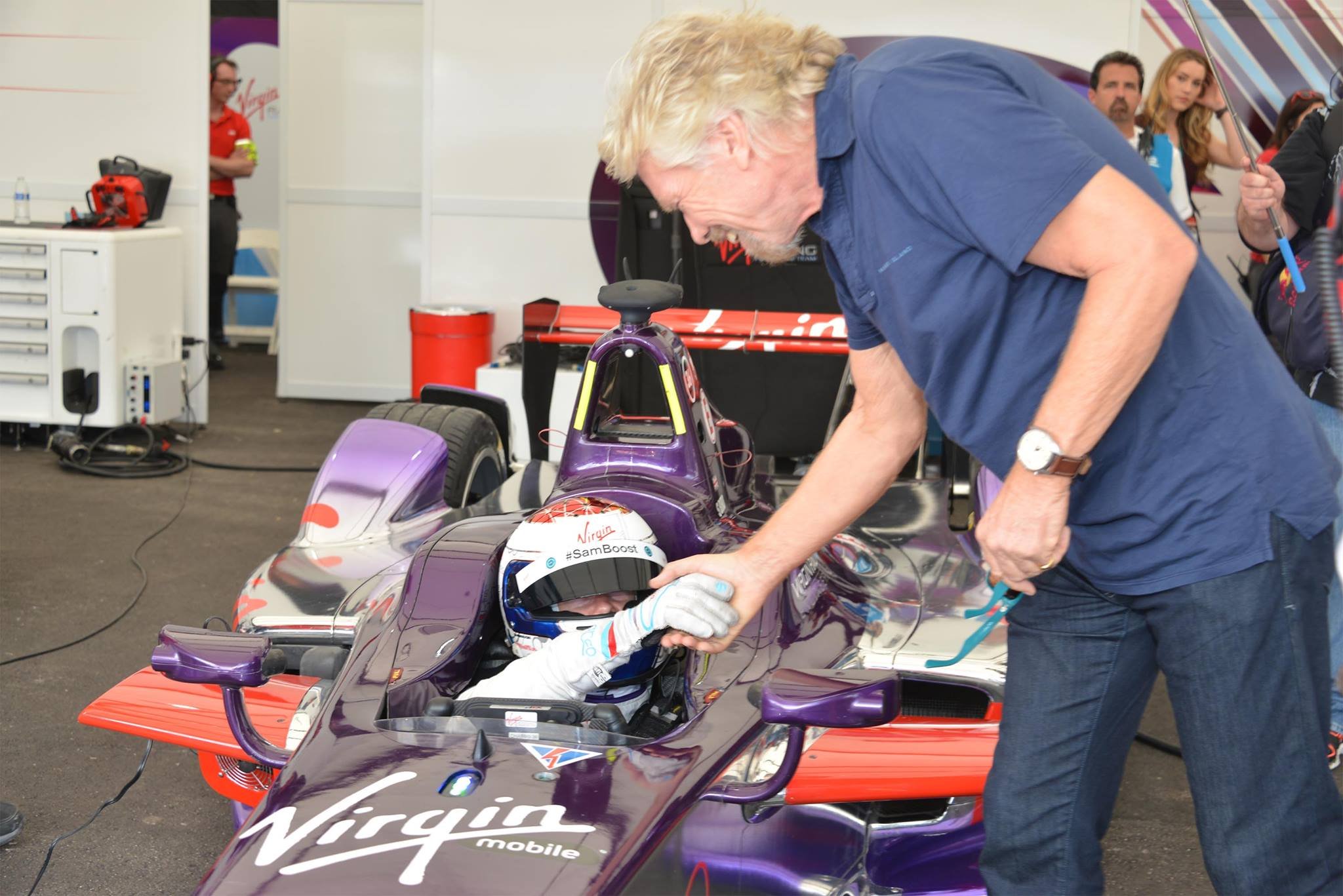 Image from Virgin Racing
As you can see, I enjoyed soaking up the buzz of this innovative new industry. It's just the start of the journey, but it's wonderful to see so many people working together with such excitement to make great things happen.
Our Virgin Racing Formula E team is very proud to be a part of it all. It's like a new baby – very beautiful, very exciting, very unpredictable, and most importantly, the future.