Engineers at Virgin Atlantic will trial Sony's SmartWear to test whether the technology will boost communication between workers.
An eight-week trial starting next week will see the airline's staff at Heathrow using the tech with smartphones or tablets to provide real-time communication and support between the engineering team on the aircraft and in the engineering support areas.
This will reduce journey times between aircraft and technical control, and enable engineers and technicians to remain on the aircraft during turnaround, and saving time during maintenance.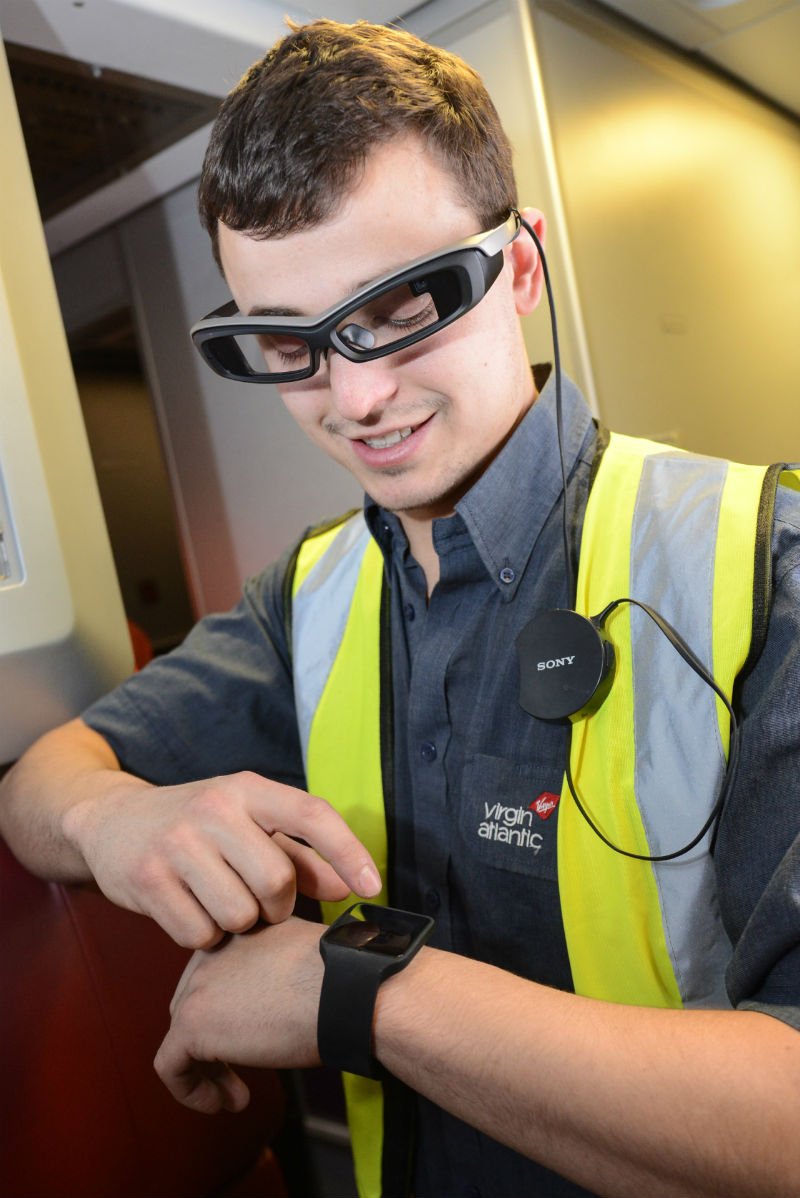 Image from Virgin Atlantic
"We're delighted to be partnering with Sony to trial wearable technology within our engineering team," Phil Maher, director of operations at Virgin Atlantic said. "We are proud of our recent innovation work to provide the best possible experience for our customer facing roles and we're pleased to now be exploring how new technology can contribute towards our essential operations procedures. It's a great way to empower our people by providing instant access to the information they need to be more effective in their roles."
During the trial, engineers will be able to receive notifications on their SmartWatch 3 devices about changes to job allocations or detail in the tasks. Managers will be able to get instant feedback that the engineer has read the notification and that the task is in hand.
Engineers will also be able to use Sony's SmartEyeglass devices to take pictures or videos of the tasks that they are working on. This will be linked to an app running on a smartphone which will allow the engineers to efficiently complete and submit a form requesting further technical assistance. It will also allow office-based staff to see a problem from an engineer's point of view to provide technical assistance quicker.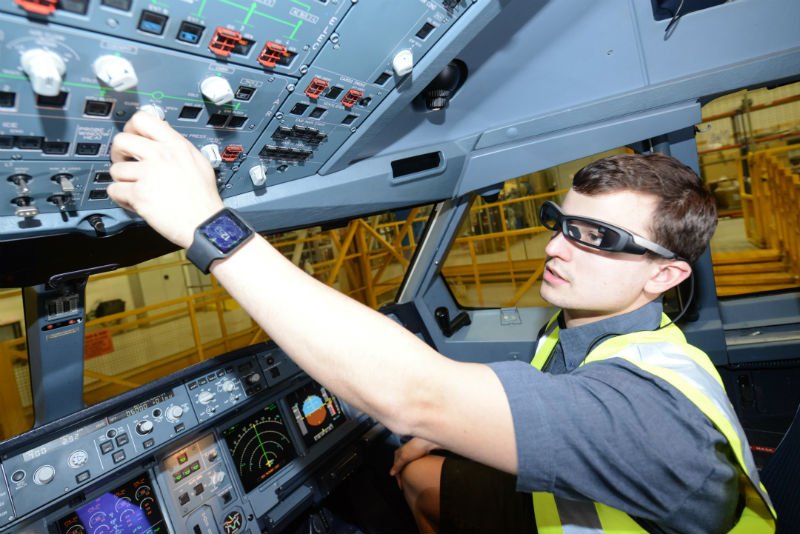 Image from Virgin Atlantic
"We're excited about this partnership with Virgin Atlantic, and exploring how Sony's SmartWear can enhance daily tasks and operations," Dennis van Schie, senior vice-president, sales and marketing at Sony Mobile Communications said. "This innovative thinking in pushing the boundaries of how these products are used is a great example of what can be done with our SmartWear and we look forward to continuing to work with Virgin Atlantic on this trial and future initiatives."
To find out more, head to the Virgin Atlantic website.