David Tait, Virgin Atlantic's first employee in North America and one of the key people who brought the airline to life, recounts his memories of its action-packed launch 30 years ago in a letter to Richard Branson...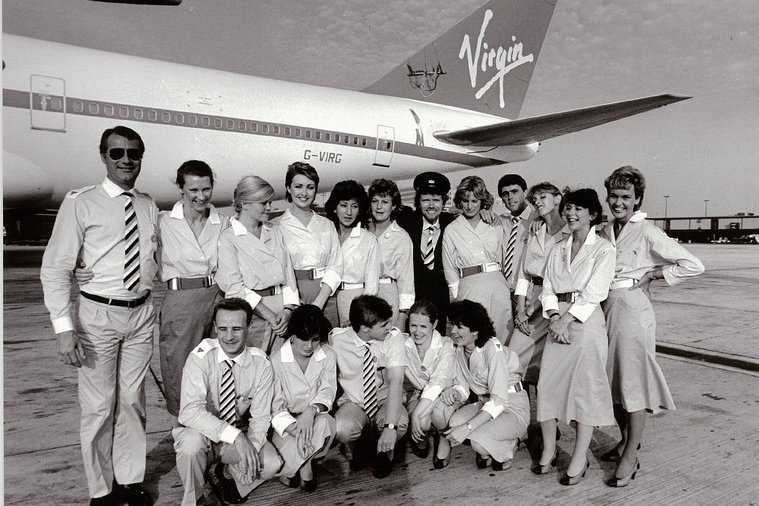 Richard,
I was sitting at home in Connecticut on June 21st thinking that at exactly that time (11:00 pm UK time) 30 years ago, a bunch of us were meeting in your living room trying desperately to figure out how the hell Virgin Atlantic was going to get through the next day's first flight adventure.
As I recall, we went to bed in the wee small hours agreeing that after we got through the first day we'd worry about the rest of the week.
Thanks to your former partner the late Randolph Fields' reservation (non) system, we had only just realized quite how chaotic our passenger bookings were - I had about a dozen shoe boxes filled with tickets for prepaid flights out of Newark - many for the next day - that I was going to take back with me on Concorde in the morning ahead of the inaugural flight. We were truly the definition of 'on a wing and a prayer'. For most of the world, "a day that will live in infamy" was Pearl Harbor - for me it was June 22nd 1984!
On that sunny June morning 30 years ago, after a final tactical discussion with you (you were soaking in the bathtub at the time - I sat on the toilet seat) I took off for Heathrow while you set out for Gatwick to host the inaugural flight, replete with celebs like David Frost, spoon-bending psychic Uri Geller and others.
To everyone's relief the flight arrived in Newark only a few minutes late and that was when the fun began.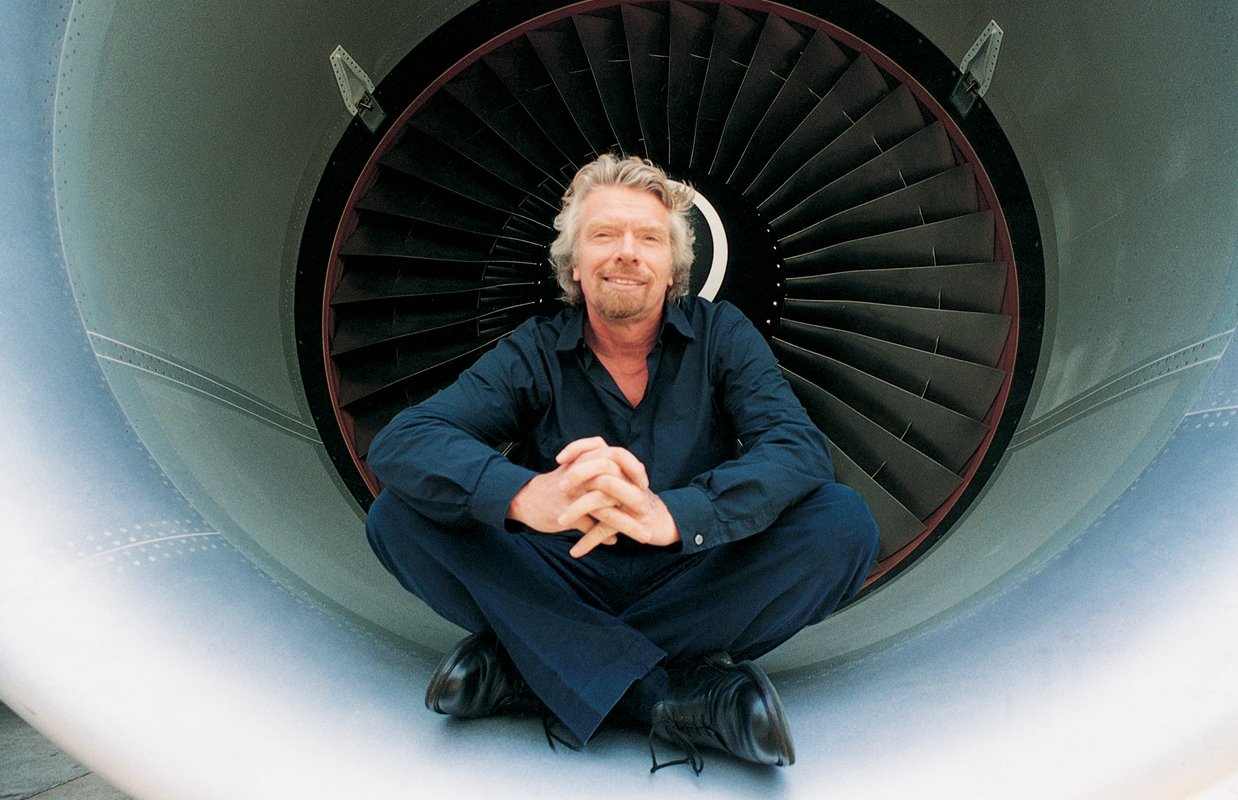 First, the second the door opened we discovered that the chairman (you) had forgotten to bring his passport. I managed to sort it out with the head of immigration who fortunately was right there to meet the flight, but I have always chuckled at the thought that Virgin Atlantic's first passenger to land in the USA was technically an illegal immigrant!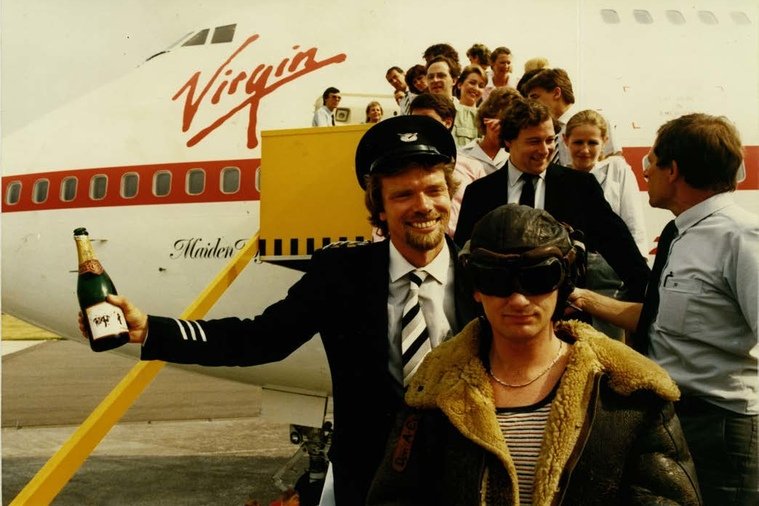 But that was just the beginning. Next I was told that customs was threatening to impound the aircraft because of an anonymous (false) report that had been called in saying there were drugs hidden in the wheel wells. We managed to quash that one just in time for me to get to the airport party thrown by the Mayor of Newark to welcome the first flight. I was trying to get the two of you together because I knew he planned to present you with the ceremonial keys to the city, but every time I found you I lost the mayor and vice versa.
Finally I saw the two of you on convergent paths across the crowded room and got there just in time to hear you say to the mayor, "Excuse me, but are you with the caterers? We seem to have run out of shrimp". Aghast, I jumped in with a very forced attempt at a laugh and exclaimed, "Mister mayor, see I told you he had a wicked sense of humor didn't I?"
There was more, but all I will say is that for the passengers it was a great day. Those on the inbound trip were party to a flight that could well have made the Guinness World Records book for the most champagne consumed on a single Atlantic crossing. A smiling David Frost, who was almost a weekly commuter across the Atlantic at the time, told me that it was the first time he'd ever made the entire seven-hour trip standing up with a drink in his hand.
Those paying passengers that left for London that evening had nothing but great things to say about 'the new airline with the funny name' and thankfully every one of them was carrying a valid passport.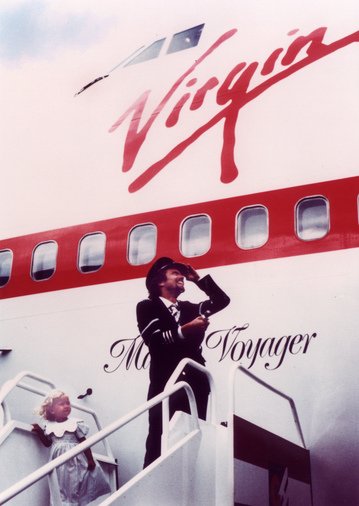 Anyway we defied the odds and somehow battled our way through the first few months, things got better, and the rest, as they say, is history.
Talking of the odds though, I have to confess that had I been a betting man back then, I wouldn't have put so much as a fiver on our chances of still being around 30-years later! Perhaps that's why I'm here and you're there! I've still got my fiver and you've got … okay you get my drift!
So happy anniversary buddy, it was a lot of fun. We built one heck of an airline and I wouldn't have missed a minute of it - except maybe that first day. "Shrimp?" - I mean, really!
Happy anniversary,
David