Taxi Fabric set out to raise £8,000 to fund their project to kit out Mumbai's taxis with some incredibly designed fabric, but they smashed that target in just 10 days – and went on to raise over £11,000 in total.
Not only is Taxi Fabric helping taxi drivers to attract passengers, but it's also giving young Indian designers the chance to prove their worth in a country where design is often taken for granted.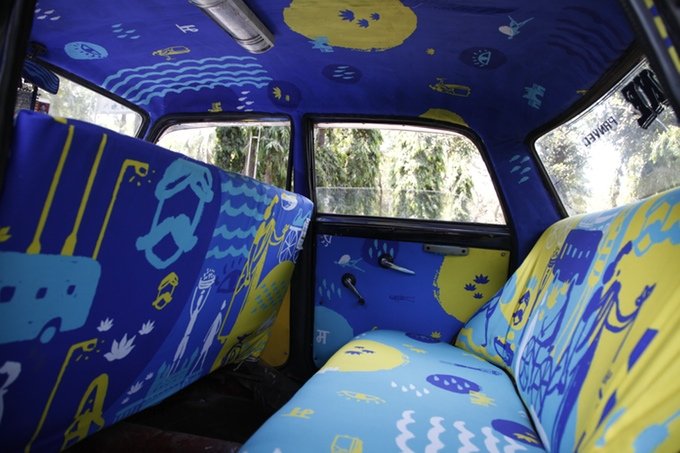 Image from Taxi Fabric
"It's believed that older generations don't understand it or recognise it as a proper profession or something worth studying; design to them, just performs a function," Taxi Fabric's founders wrote in their Kickstarter campaign. "They don't realise that it can create an impact. And with so few spaces for designers to show off their skills, it's hard to change that perception."
That's set to change now that Taxi Fabric has raised the funds to kit out 30 more taxis in the city with their fabrics.
Find out more about the project on the Taxi Fabric website and follow their progress on Instagram, Facebook and Twitter.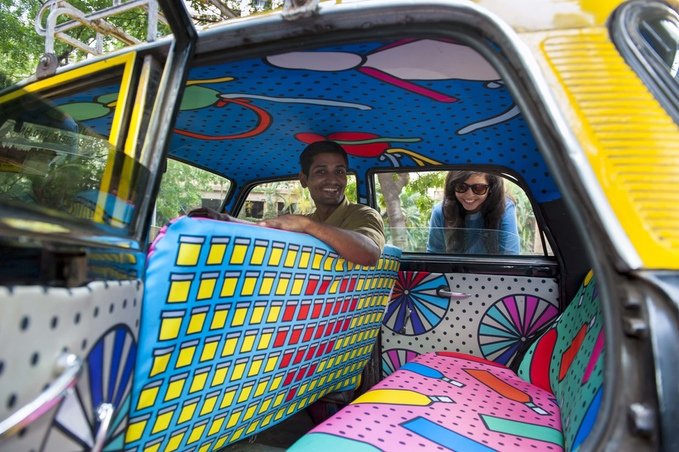 Image from Taxi Fabric