Jean-Eric Vergne secured his first points for DS Virgin Racing this weekend after battling to claim seventh place at the ePrix in Punta del Este.
Having started at the back of the grid after a tough qualifying session, Vergne had his work cut out to finish so well. By the halfway stage he'd made up five places and the extra 100KJ of power he could use for winning the FanBoost vote helped him secure his seventh place finish.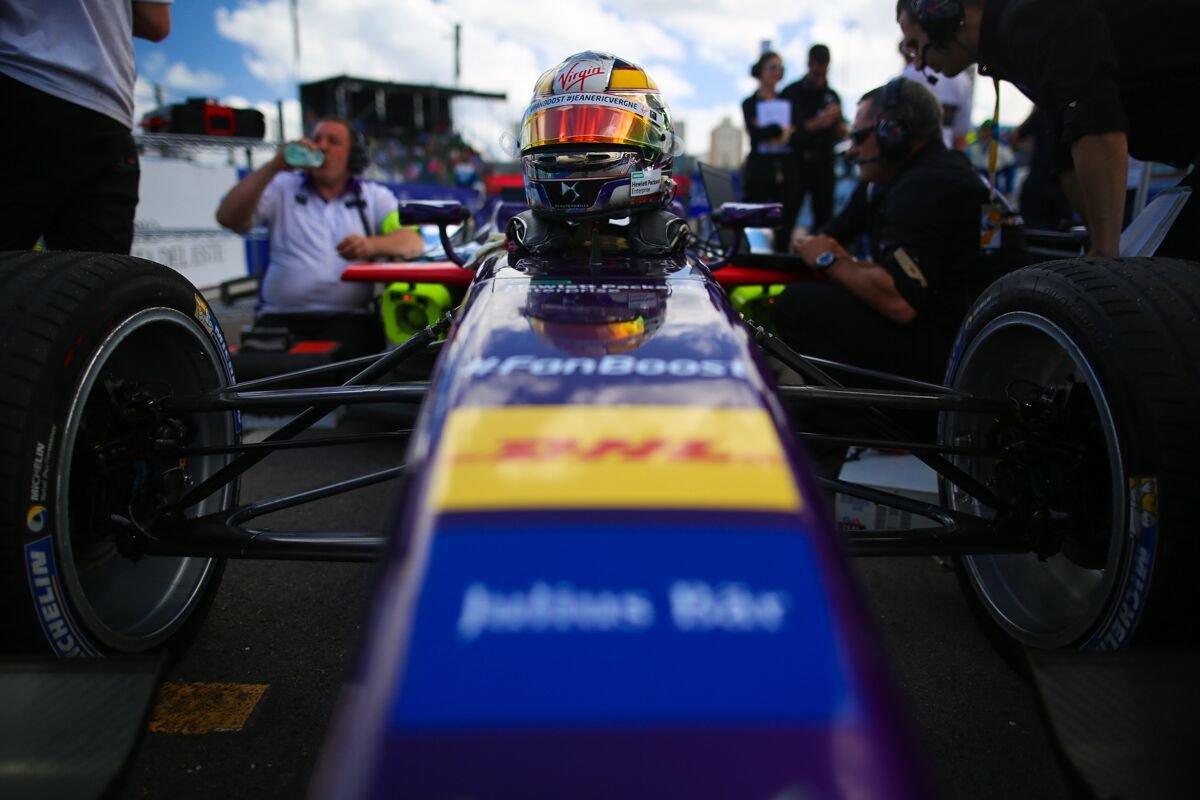 Image from DS Virgin Racing
"I'm really pleased with my race and don't think it could have gone much better after starting at the back of the grid," he said. "I drove hard and had a lot of fun with what was in front of me. It was a great effort from the team. I'd also like to say a special thank you to all the fans that helped me win FanBoost, which made a real difference during the race."
Teammate Sam Bird looked like he would be in contention for a strong points finish after starting third on the grid. But a battery issue after the changeover on Lap 19 saw his race cut short. Bird also won the FanBoost vote – the second time in three races this season and the first time that both DS Virgin Racing drivers have been rewarded with the extra power.
"In the first half of the race, things felt really good and it was going really well," Bird said. "We showed a good turn of pace and I think there's lots of positive signs to suggest that we can be challenging again in Buenos Aires. Like in Malaysia, I must give a lot of credit to the team, who put in a huge amount of work to repair the car."
The next round of the FIA Formula E Championship will take place in Buenos Aires on February 6th, 2016.