Aeroplane designs have changed a lot since the first passenger planes took off, with innovations in seating and use of space completely transforming what cabins look like. To find out more, we caught up with industrial designer Adam Wells, who worked on the redesign of Virgin Atlantic's Upper Class suite in 2003...

So how did you go from industrial design to designing for Virgin Atlantic?
I started working at Virgin Atlantic in 2000, I had done one year as an intern at Dyson and after I'd graduated, Virgin Atlantic was looking for inventive industrial designers to join their team and found me. So that's how it got started.
The reason they were doing that is because Virgin Atlantic is constantly looking at its product and figuring out what it could do to improve it. At the time it was apparent that the business class offering was getting much more competitive and you needed to design a custom product in order to stay ahead. It was just after I had started at the airline that the foundations of the Upper Class suite product started.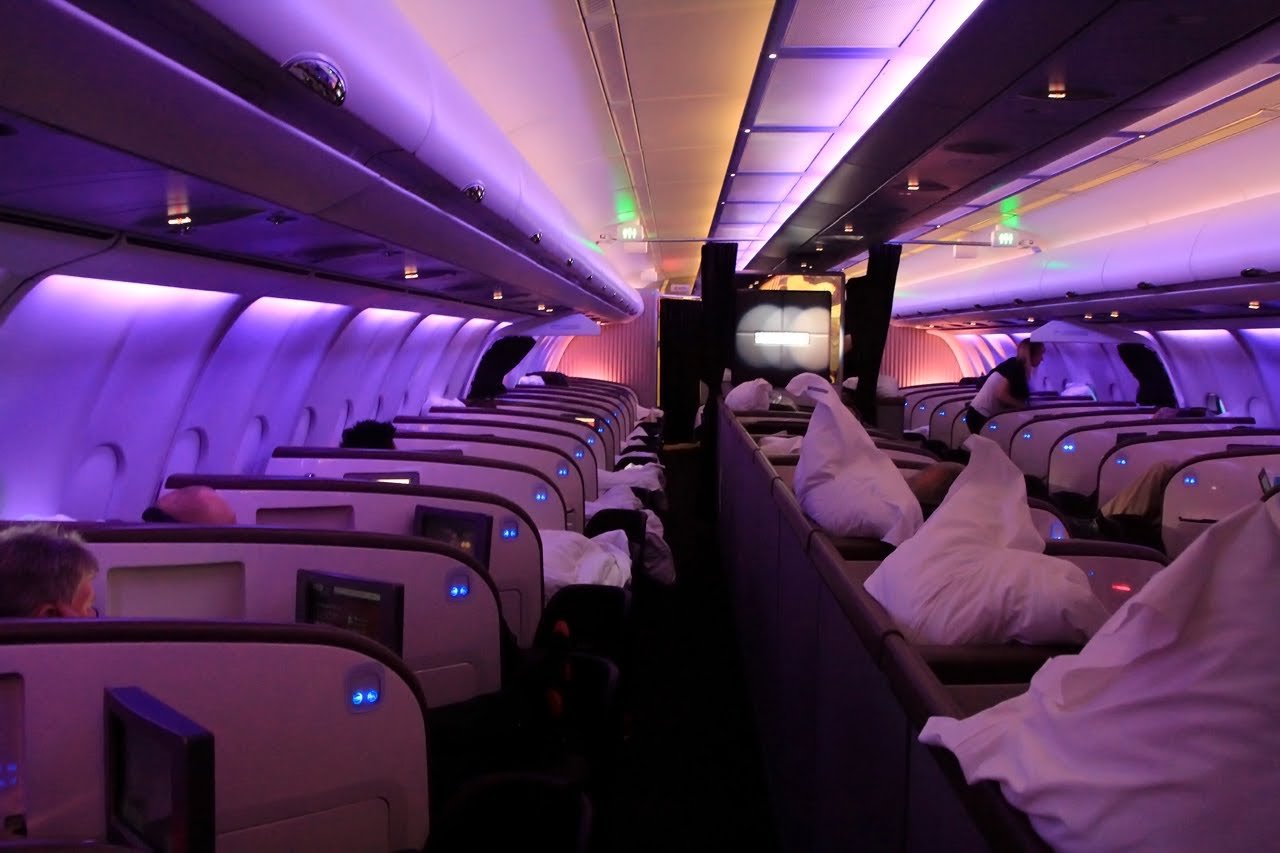 Image from Virgin Atlantic
What did you work on while at Virgin Atlantic?
My main focus was on designing the seat. What I was doing before that project was some research on what it would take and whether it would be possible to design beds – independent beds from seats – and install them on an aircraft. We were looking at bunk beds at one stage, I remember that being a loosely designed conceptual idea.
But I started drawing plans of our fleet and trying to figure out how many beds we could get in, understanding the spatial constraints, how best to optimise those beds and what we found was – retrospectively, quite obviously – that you really needed a seat and a bed for any individual to occupy the same or a very similar space. It's very inefficient if you do anything other than that. But what remained from that initial idea was the idea of a separate seat and a bed, which we actually continued through the project as it turned into the development of a new Business Class product. You can see that in the way that the seat turns over and transforms from being a seat into a flat bed, you get the benefits of both products, without having the compromises of either.
We knew that we wanted to deliver a flat bed and we knew that customers really wanted that. But we didn't have a solution as to how we could deliver it whilst maintaining the same number of people in any zone of the aircraft so that's what we were generating, that's why it quickly turned into an exercise on managing space and figuring out how to optimise that.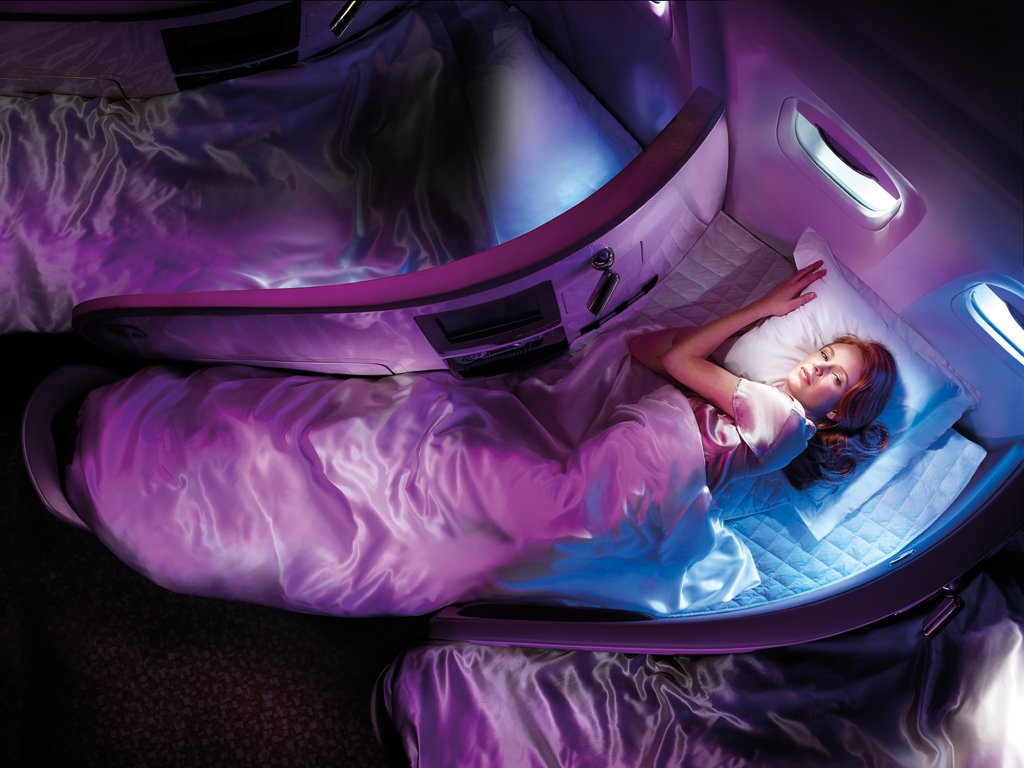 Image from Virgin Atlantic
From start to finish it took about three and a half years to complete that project and have the seats installed ready for customers to use. It was a massive project, especially for my first project out of university but it was cool to see it from a complete blank piece of paper right the way through to production and into service.
It must be a great feeling walking onto plane and knowing that something you worked on is now in use?
Definitely, I'm an industrial designer by background and one of the inherent motivations behind that is the idea of being very thoughtful about products and the way that they're designed and doing that so that you can affect a very large number of people positively. You aim to make something better and replicate it multiple times and have the mass effect of that care and attention that you put in during the design phase. If you think about how many people will have flown on that seat over the course of the last 12 years, it's a massive effect from that design so that's very satisfying as an industrial designer, knowing that we've improved things for a lot of people.
So what was next after the Upper Class suite design at Virgin Atlantic?
Having done this massive project for my first big project, it was clear that I had evolved a lot through the course of that. At the end of that project it was a good time for me to make a career move and my boss at the time got wind of an opportunity in New York so he connected me with Virgin USA to join the start-up that would become Virgin America. I was actually their fourth employee.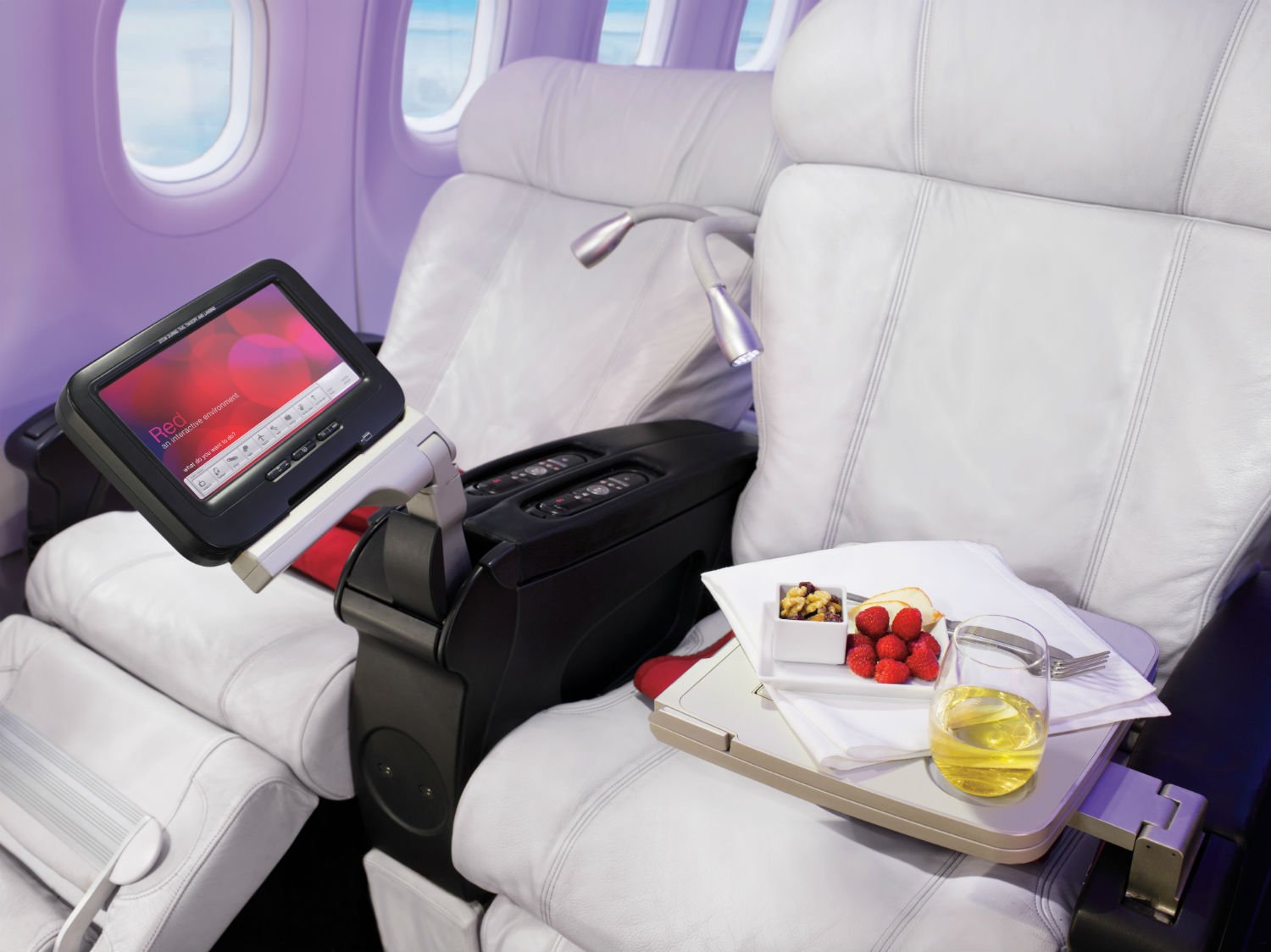 Image from Virgin America
You must have been quite influential in deciding what Virgin America's offering was then?
I think anyone who was there at that time was influential in their respective skills, whether they were designing the service model or setting up the communications team, they were influential in creating what Virgin America has become. When Virgin goes into a new industry it has this fantastic opportunity to stand back from the industry and look at what's right and what's wrong and then decide where to go from there and that's exactly what we were doing.
Something that Virgin America is well-known for is its moodlighting, why did you decide to introduce that throughout the plane?
Moodlighting was already used in a few international carriers' first class cabins, including Virgin Atlantic, so I knew of the potential benefit of it. I think what was different was because we positioned ourselves as intending to offer a better experience. Looking at the market in the US space, it was pretty bad in terms of the degree of product experience.
At the time when you got on board a domestic carrier it would typically be a very old aircraft, with grey or blue seats that looked like they had been sat on for 30 years and it would typically be lit with yellow-green fluorescent lighting and the whole cumulative effect of that sweaty, gross environment when you stepped on one of their planes was something that we saw that we could react to and make a big difference on. That was the foundation for the moodlighting.
Image from Virgin America
The moodlighting itself is a solution that we positioned to react to all of those negatives that you get from that nausea-inducing precedent that our rivals were happy to fly around at the time. That comes back to the way that the Virgin brand works and how the Virgin brand enters into a new space. It looks at its rivals and it says you're under-serving the customer in a big way and we could do something different and better and that's where the moodlighting really came from.
It also has a very positive effect on passengers, as well as making the cabin look nicer. The traditional airline experience that we saw looked stressful. It's a stressful environment going through the airport and getting security screened and then you get onto these horrible aircraft, you look around and everyone has this green tinge to their faces and no-one really wants to be there. It's a stressful environment.
But if you change that by putting moodlighting on, all of a sudden you can make it a much more relaxing environment, you can make people look good in the lighting, which cheers everyone up makes it a much happier place to be. All of a sudden from a human standpoint you've changed the experience.