Airline food has certainly come a long way over the years. Gone are the days of serving standard potato based meals in foil. As part of its transformation to a premium contemporary full service airline, Virgin Australia has brushed away the stigma to reveal restaurant quality meals in the sky, thanks to its partnership with internationally renowned chef Luke Mangan...

"As a chef, I wanted to create a 'restaurant in the sky' experience for Virgin Australia's Business Class guests and that's always been my priority when creating a menu on board," Luke Mangan explains.
Virgin Australia's Business Class menu is exclusively designed for high altitude fine dining; light, fresh, yet filling. The menu changes around 50 times a year across the different routes on the Virgin Australia network. "We try to keep our menus as seasonal as possible but we understand the need to be practical at the same time – and I think that's the key to getting the dishes right."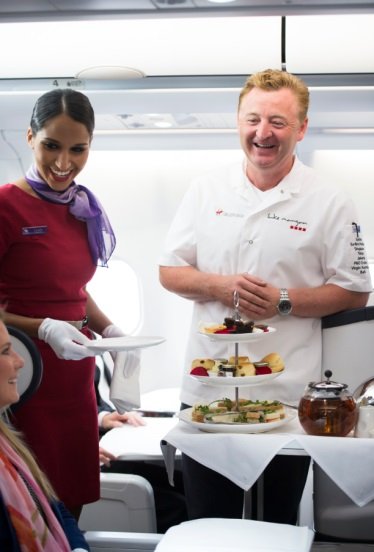 Image credit: Virgin Australia
Mangan believes it's important to consider that certain types of foods and ingredients will work better than others at 30,000 feet. "Travellers do lose about 30 per cent of their taste sensations at high altitudes, which is why it's so important to design menus specifically for on board dining," Mangan said. "I compensate, not by using more spices, but generally by using strong herbs like lemon grass that can provide the zest that's needed to ensure a flavorsome meal."
There are two dishes that Mangan is particularly excited to have on the menu - Pan Roasted Tasmanian Salmon with creamy cauliflower purée, zucchini, fresh herbs, capers and anchovies and a beautiful Prawn Laksa, which was actually the winning dish from a recent competition calling for suggestions from business class travellers.
Virgin Australia prides itself on being a 'customer led' organisation. "We encourage customer feedback, especially from our frequent travellers, as to what they like to eat when they're on board - this helps us develop our Business Class menu and service," notes Mangan.
Travellers lose about 30 per cent of their taste sensations at high altitudes
For Mangan, the ability to work with an innovative company and team is one of the perks of the job. "One of the most memorable food and beverages events we have had on board was 'Australia's Highest High Tea'. We hosted an unforgettable culinary experience in the sky for some of Australia's top food critics. The high tea involved a selection of specially designed delicious delicacies, such as gourmet sandwiches, pastries and macaroons, for tastings throughout the flight.
It's not just Business Class passengers who are taken care of with Virgin Australia. Last month, the airline launched complimentary food on all flights across the Australian domestic network. The roll out of free food and checked baggage on all domestic flights will complement the free inflight entertainment.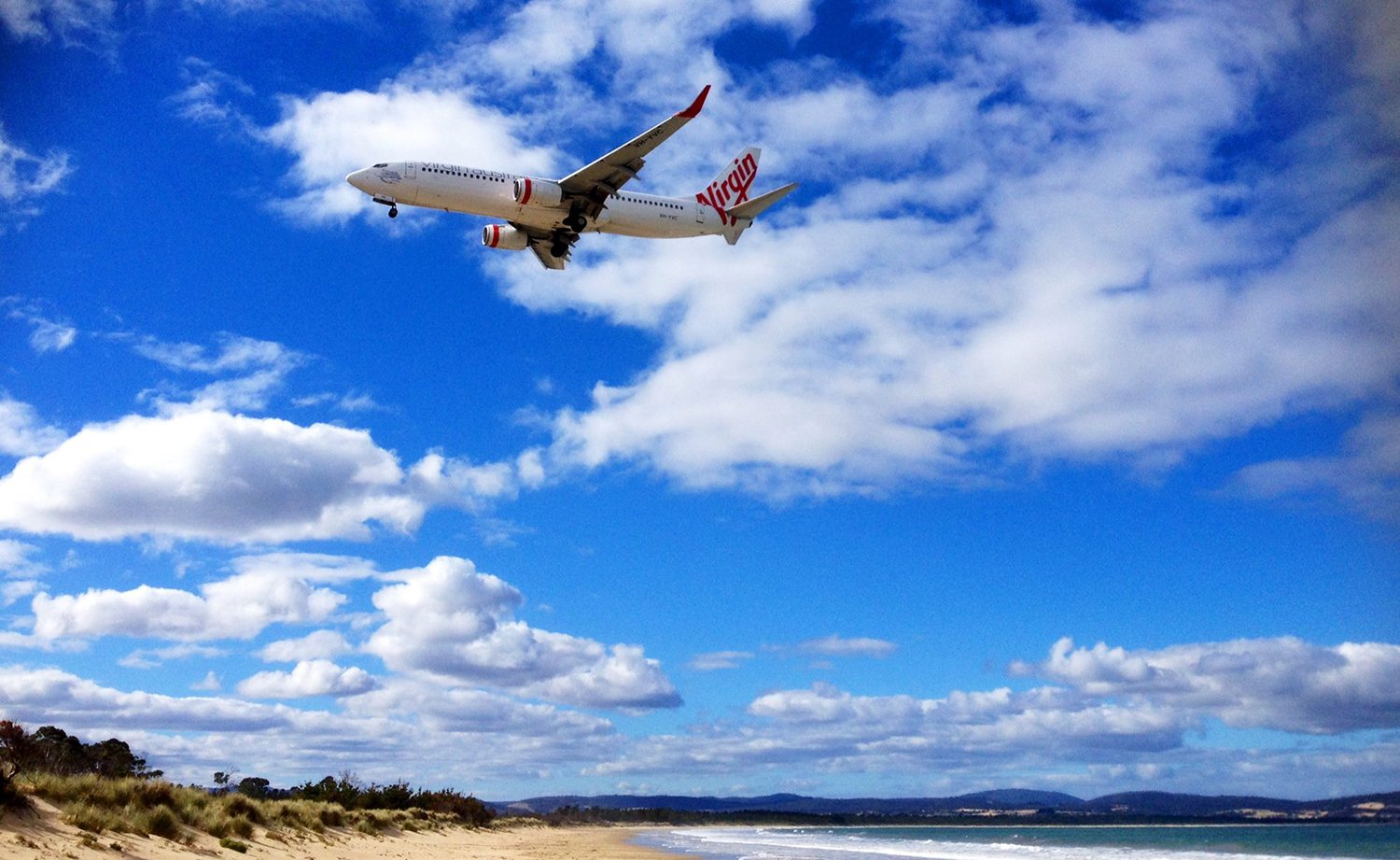 Image from Virgin Australia
The food and beverage service has been tailored to the time of day and the duration of the journey, a great example of Virgin Australia's commitment to its customers which continues to underpin all of the exciting initiatives that have shaped the airline in to the contemporary premium airline it is today.
This is a guest blog and may not represent the views of Virgin.com. Please see virgin.com/terms for more details.