The greatest battle ever known on the app store is about to commence, Game of Phones is upon us.
Virgin Mobile Australia has announced the launch of their new app, 'Game Of Phones', bringing a range of rewards worth fighting for to people's pockets.
Players will be challenged to hunt for almost $200,000 worth of prizes in the 'Game of Phones' virtual world through a mobile app game that will see live interaction between tens of thousands of people on the streets of Australia.
The ultimate winner will be rewarded with a $50,000 VIP voyage of royal proportions, and the grand title of 'The King' of 'Game of Phones'. The winner will have the entire Virgin Family at their disposal to help create their dream escape.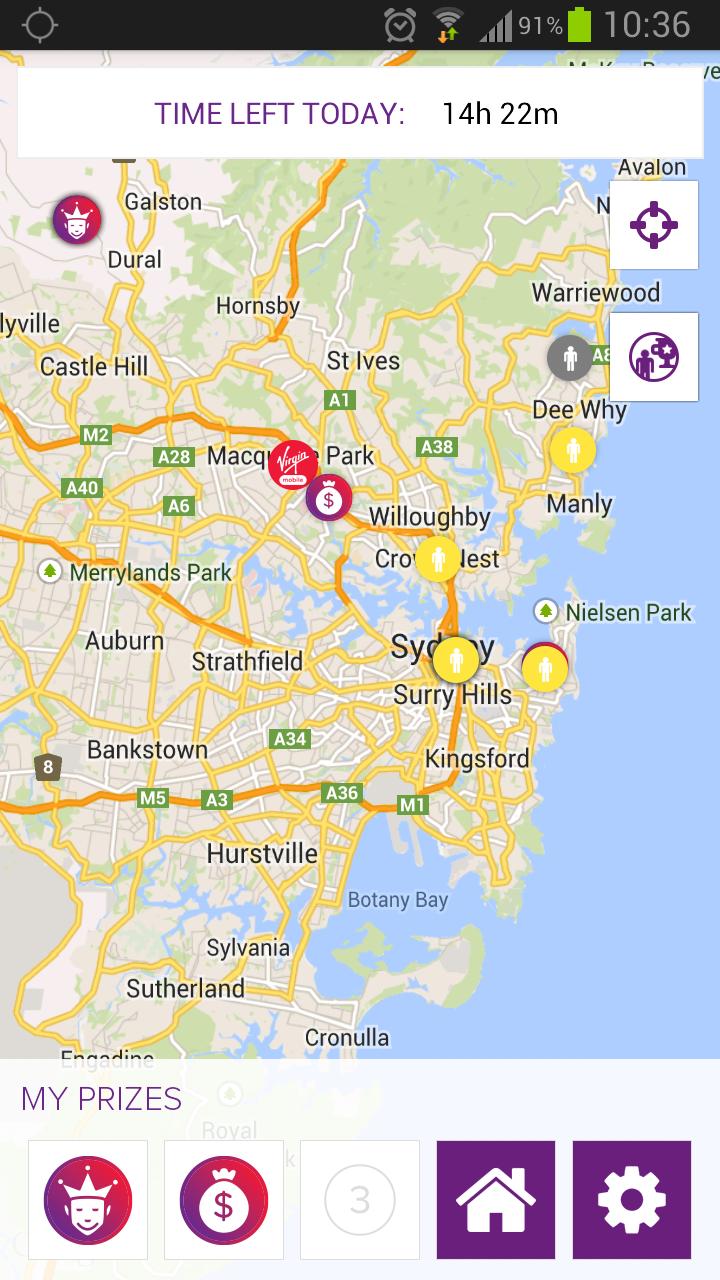 Players will be challenged to hunt for virtual prizes found on the Game Of Phones' app map screen on their Android or iOS smartphone.

When players come within 50 metres of a prize icon, they can tap to claim it, but it can then bestolen by other players located within 100 metres – game on!

Throughout the game, Virgin Mobile stores will act as safe houses and game play is live between7am and 7pm AEDT Monday to Friday and 9am to 6pm AEDT on the weekend from Monday 18November through to Sunday 8 December.

Contestants will be able to retain a maximum of three prizes at any one time, from Virgin Australia Velocity points, Virgin Money EFTPOS gift cards, a Virgin Mobile Irresistible Plan andVirgin Wine mixed cases to Sony Xperia™Z1 mobile handsets, Sony 32" TVs and Nespresso coffee machines.

Prizes that have been protected and retained when the game closes will be available to redeem with the ultimate winner crowned The King and rewarded with a $50,000 Virgin Mobile trip of a lifetime.
To find out more about Virgin Mobile Australia, head to their website.