Virgin Hotels have teamed up with Tesla to offer guests at their Chicago hotel a car service with a difference –
in a top of the range electric vehicle – and we have to say, it is so good looking.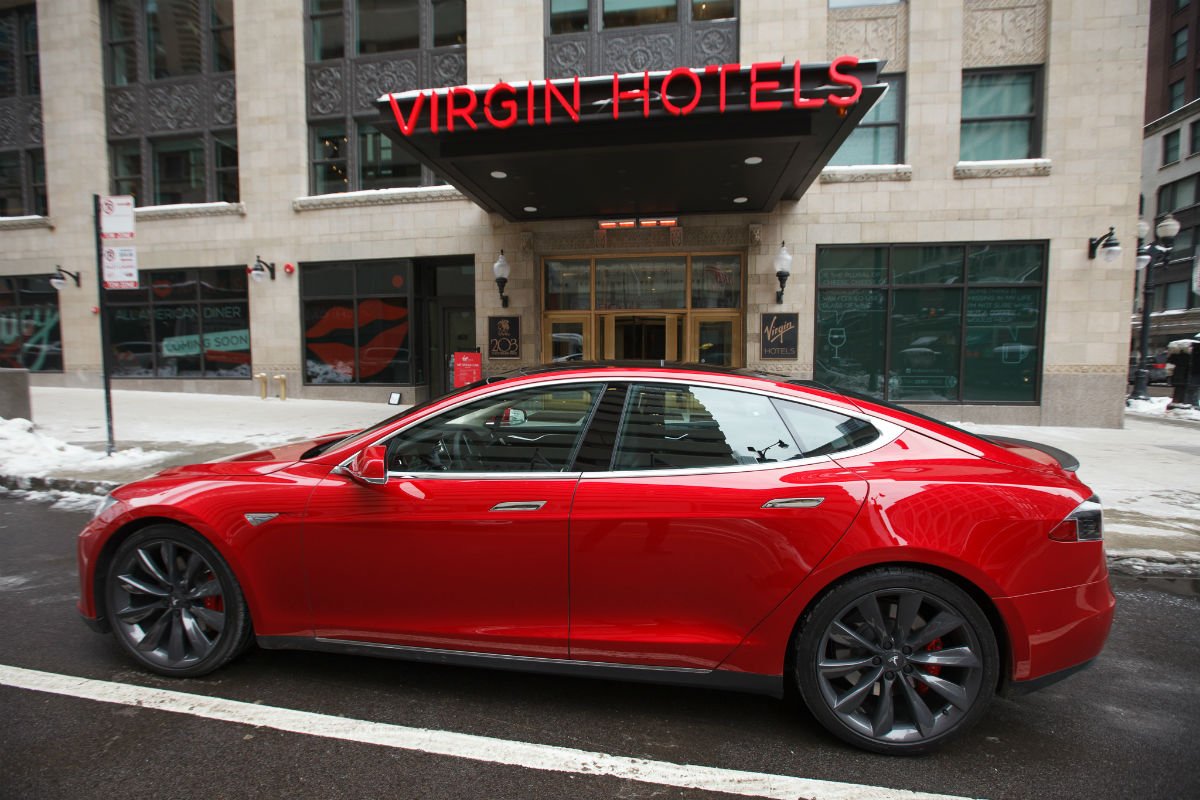 The red Tesla Model S P85D will be available to guests seven days a week to take them to select areas of Chicago. It's a new all-wheel drive car and is the quickest-accelerating four door vehicle ever built.
Image from Virgin Hotels
"Tesla is the hottest electric car on the road right now, and we're elated to provide our hotel guests with this chic house car service while also helping to reduce our carbon footprint," Doug Carrilo, Vice President of Sales and Marketing at Virgin Hotels said. "For Virgin Hotels it's important to provide services our guests desire, but do so with the environment in mind whenever possible."
All guests have to do to book their ride in the car is contact the concierge at Virgin Hotels Chicago and a member of the team will take them to their destination.
The Tesla house car is just another step in Virgin Hotels' sustainability programme. They also have an extensive green roof of live plantings, ample LED lighting sources, Energy Star kitchen appliances, and daylight sensor lighting control. Plus the Chicago hotel underwent an extensive renovation process of the 1920's building and restored much of its original interior to bring it back to its former glory.
For more information and to book your stay, head to the Virgin Hotels website.