The music industry is in a state of disruption. Amongst the driving forces for this are the three Ds of disruption; Democratisation, Downloading and Disintermediation..
You are reading an article from the Was 2014 the year of the entrepreneur? series, to read more about this you can visit the series homepage.
Democratisation of music has emerged over the last 10-20 years, fuelled by improved access to musical instruments, online tuition and digitisation, which shifts the skill set from that of pure musicianship to mixing sounds. Democratisation has wide ranging effects. On the one hand it makes it possible for almost anyone to make music and allows for collaboration anywhere around the globe. On the other hand, the explosion of music produced by the masses means that it is even harder for new talent to stand out, due to the sheer volume of music now being produced. Quite literally, the young musician is more than ever a small needle in a global haystack.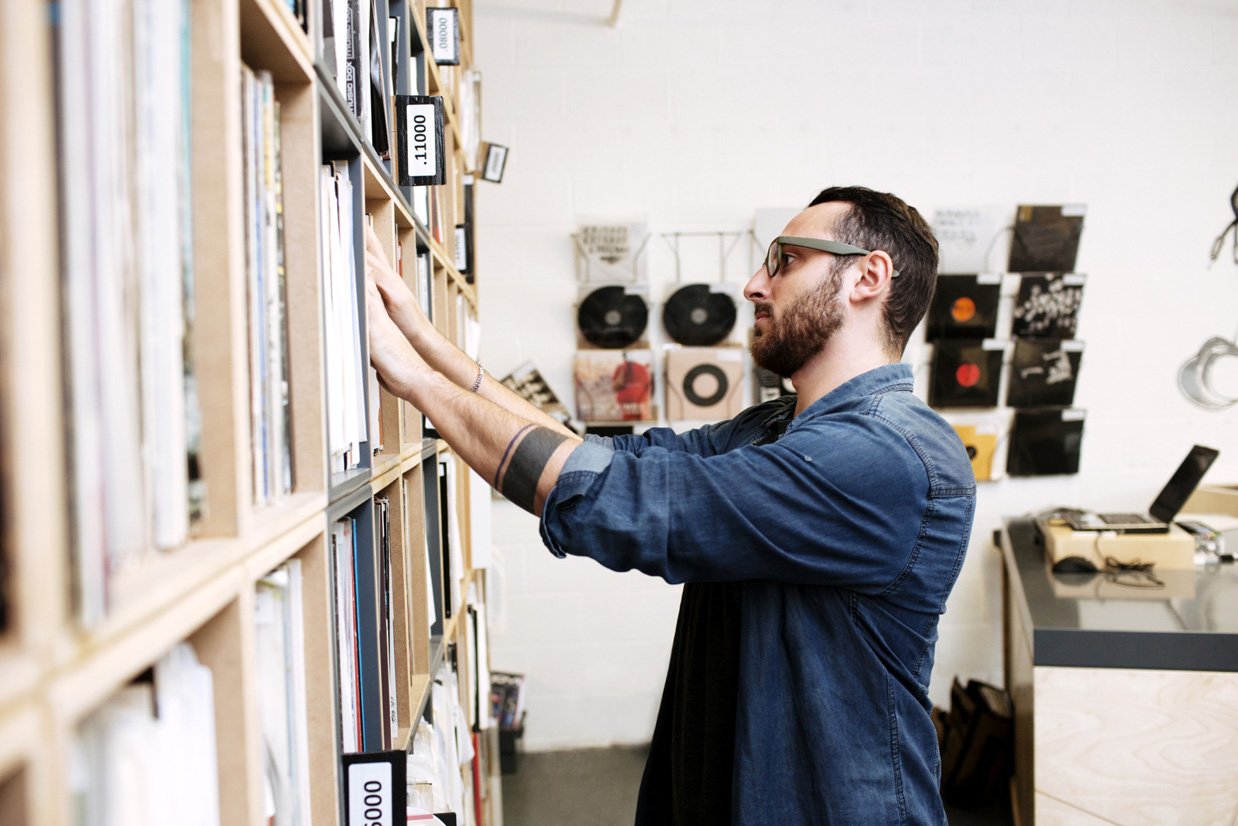 Downloading. Although there is more music available and consumed, revenues from music have been on the decline through free and "eat all you can" downloading platforms such as Amazon and Spotify. In just 10 years revenue from music has more than halved. Revenues from some streaming platforms can be wafer thin for the artist, depending on where and how your music is bought. Whilst U2 can place their new album in your iTunes library for free, this is a market dominance strategy not available to the young emerging artist.
Disintermediation aka "cutting out the middle man" means that entrepreneurial musician can launch their music worldwide quite literally from their bedroom without the need for agents, record companies and so on. Whilst the upside of this is that artists can have their music heard, the tendency to make money from live performances and merchandise more than the music means that this makes it harder for emerging artists to make a living from music without a powerful brand.
So, what are entrepreneurial musicians doing to forge a career in such changing times? Monstercat signs artists for single releases only and lets its artists retain copyright control of their song and the ability to release tracks on other record labels. This year Monstercat reached one million record sales, became the 11th most subscribed YouTube channel and had just launched a tour for it's biggest artists, letting fans decide where the artists perform etc. Another development is the phenomenon of crowdfunding, which I wrote about in my last article.
Several academic institutions have turned their hands to supporting music entrepreneurs. Of the ones I've experienced, I like the approach adopted by the Institute of Contemporary Music and Performance in London
To address the effects of disintermediation, musicians must also look after their brand as well as their music. Recently I've been helping Patti Russo with her own career reinvention and brand as a music entrepreneur. Patti was Meatloaf's long term singing partner for 20 years, having also worked with Cher and Queen to name but a few. She has also worked in theatre, appearing as Esmeralda in Notre-Dame de Paris and as Killer Queen in Queen and Ben Elton's smash hit musical We Will Rock You. Patti is developing a portfolio career in music and theatre, combining solo and full band stage performances with theatre, media work and as a speaker, telling her story of entrepreneurship at corporate conferences and events.
We were delighted to work with her at the first of these, which I staged at Henley Business School a few weeks back. I was delighted to be asked to support Patti's first steps into a career as a music entrepreneur and perform alongside such a great talent. She discusses several aspects of entrepreneurship in her interviews and performances:
1. Failure – Patti's career had three "false starts" before she answered an advert, which led to her getting the job as Meatloaf's singing partner.
2. Independence – She has achieved everything without the use of an agent – a good example of disintermediation here!
3. Resilience – handling life in the fast lane and bouncing back when life kicks sand in your face.
Although turbulence is now the norm in the music business, the smart musician can turn the three Ds of disruption to their advantage by making wise choices about their brand, their partners and technology for collaboration. In doing so they become an MBE - a Music Business Entrepreneur.
This is a guest blog and may not represent the views of Virgin.com. Please see virgin.com/terms for more details. Thumbnail from gettyimages.